Software
Up next is MSI Command Center MSI Command Center. This is utility used for overclocking and tweaking inside the Windows environment.
The first tab is the CPU tab and allows for CPU overclocking and fan adjustments.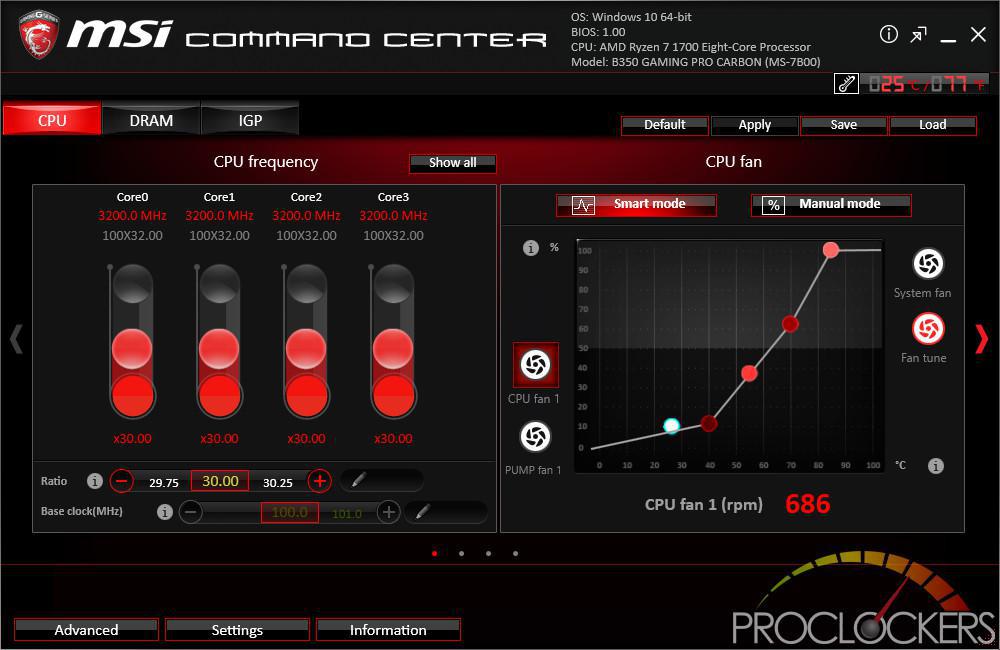 The DRAM tab allows control over the system's memory.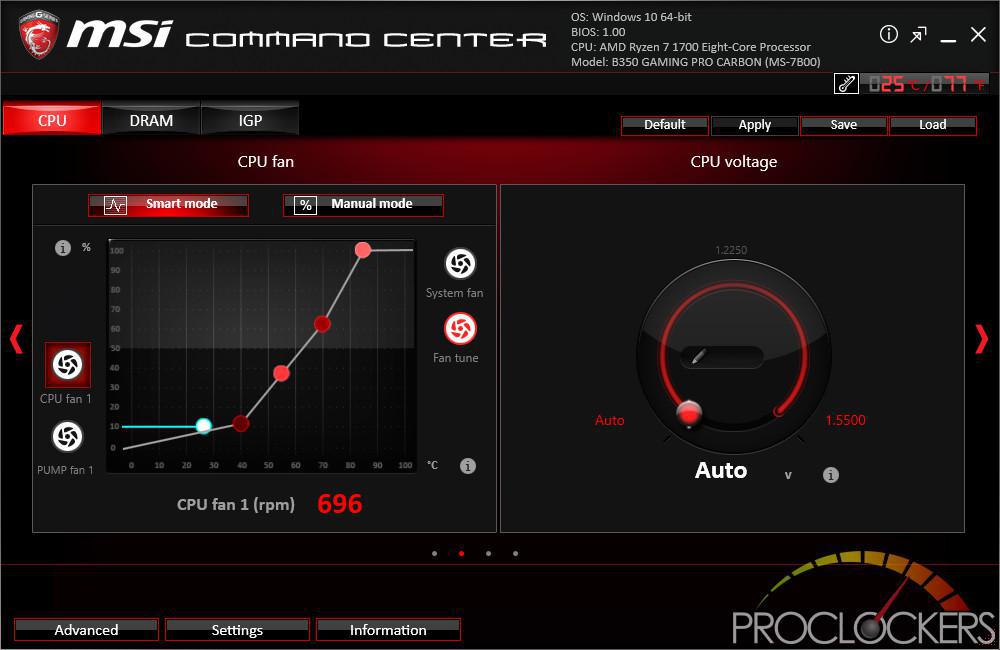 Dragon Eye is a video streaming utility.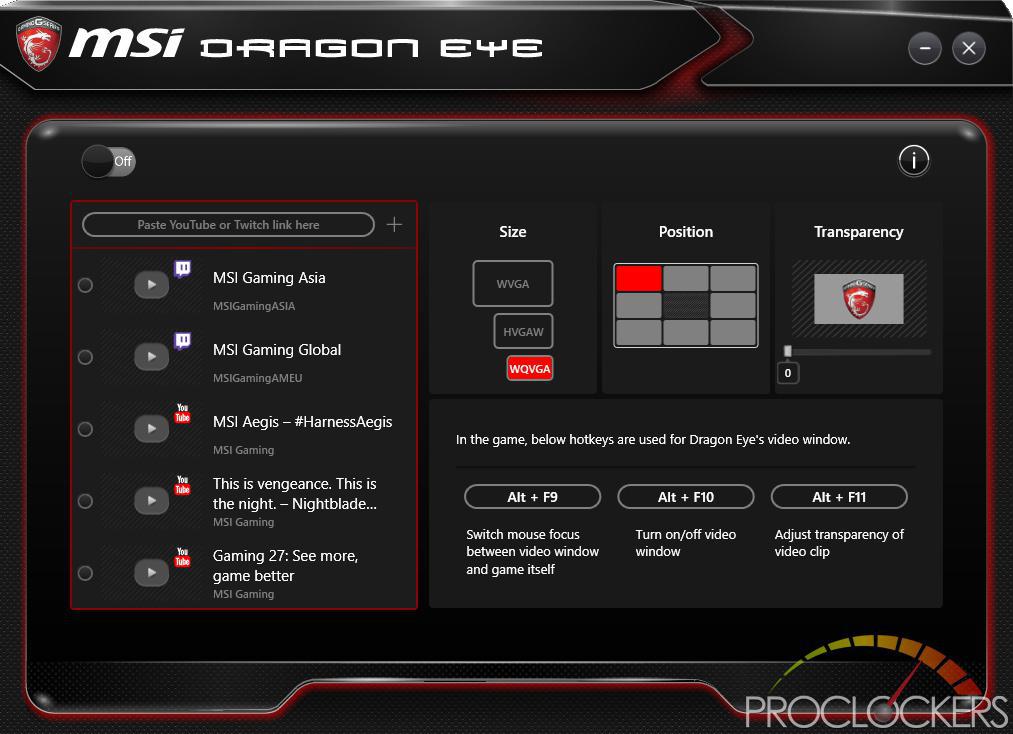 Nahimic is a feature rich audio control utility.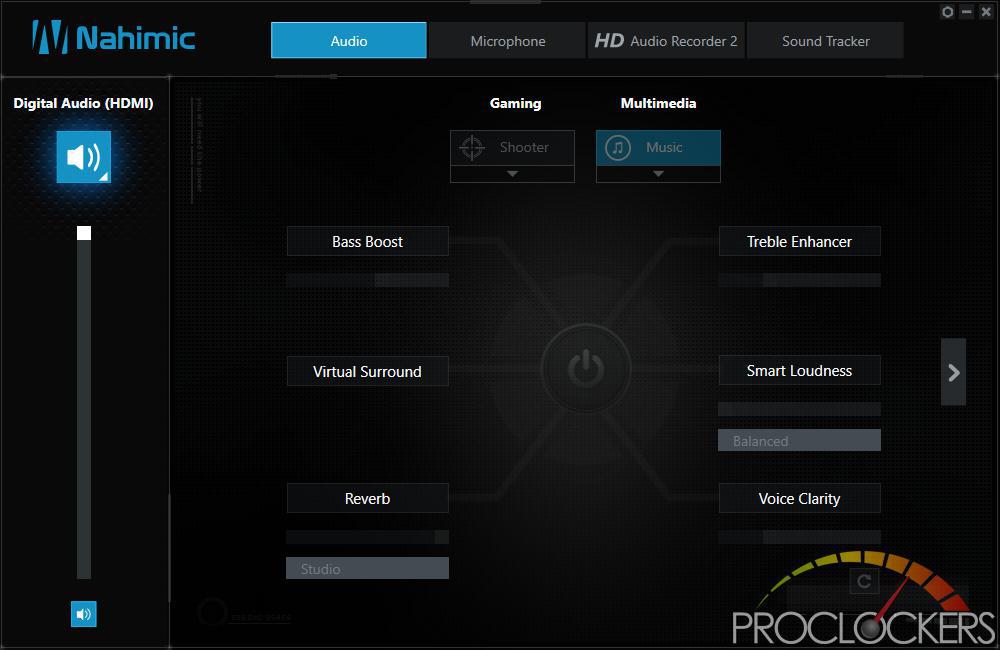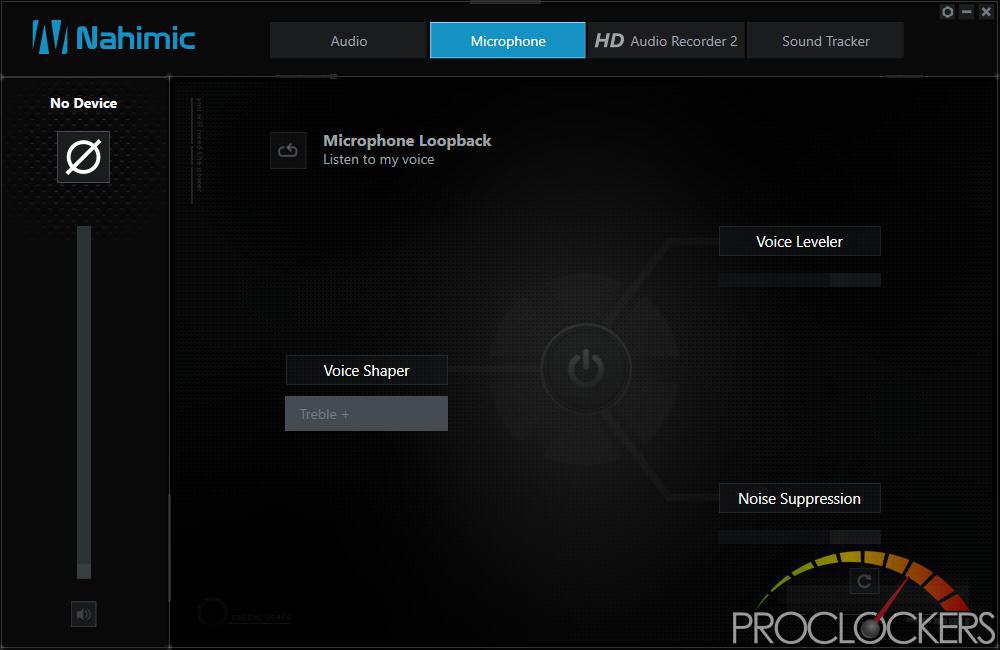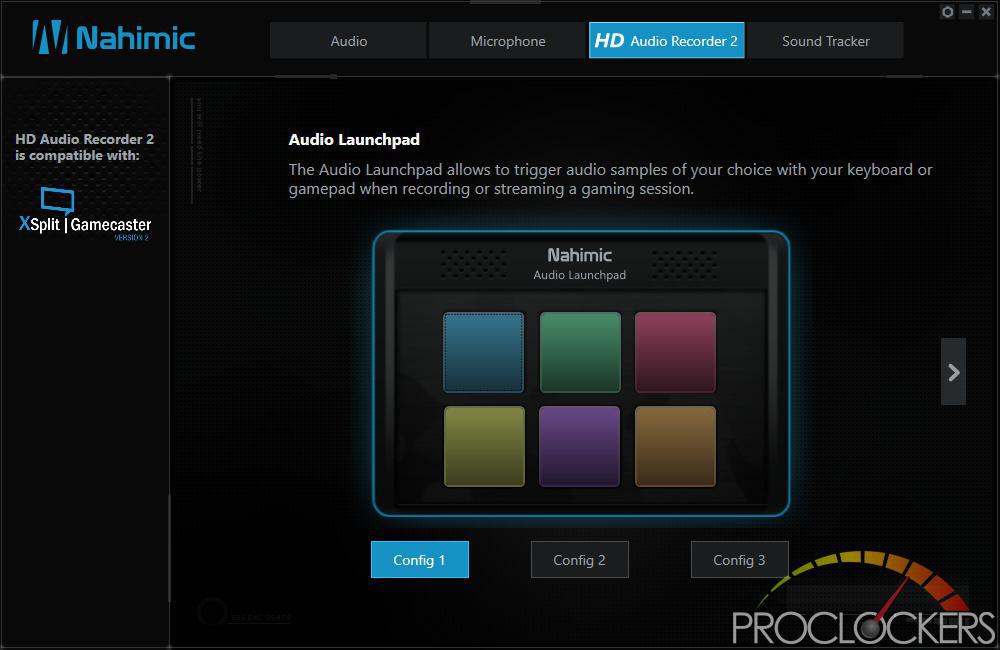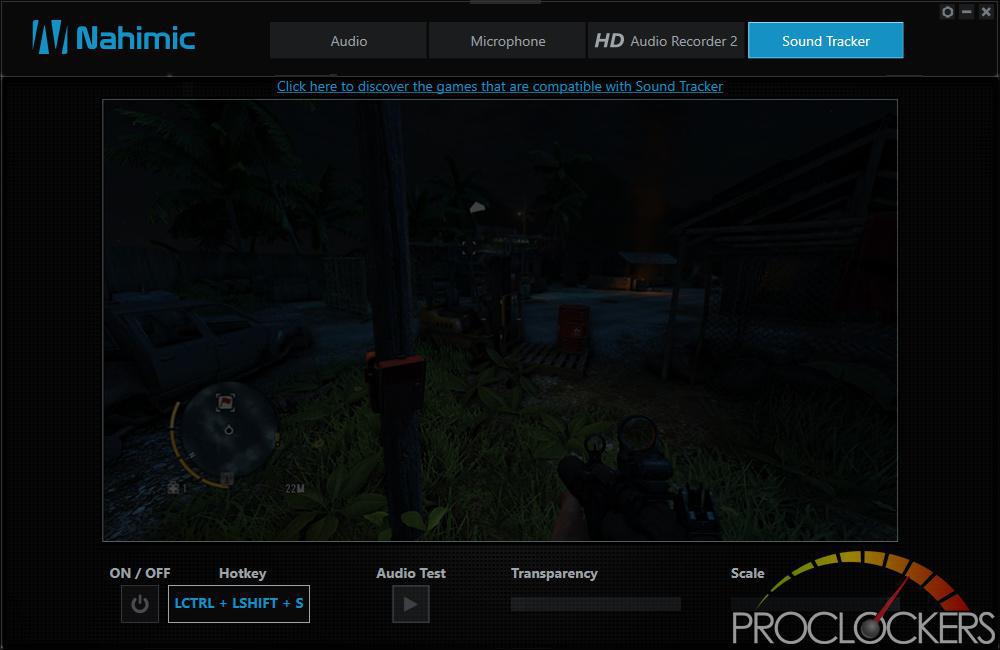 Live Update 6 checks for software updates and keeps track of changes made.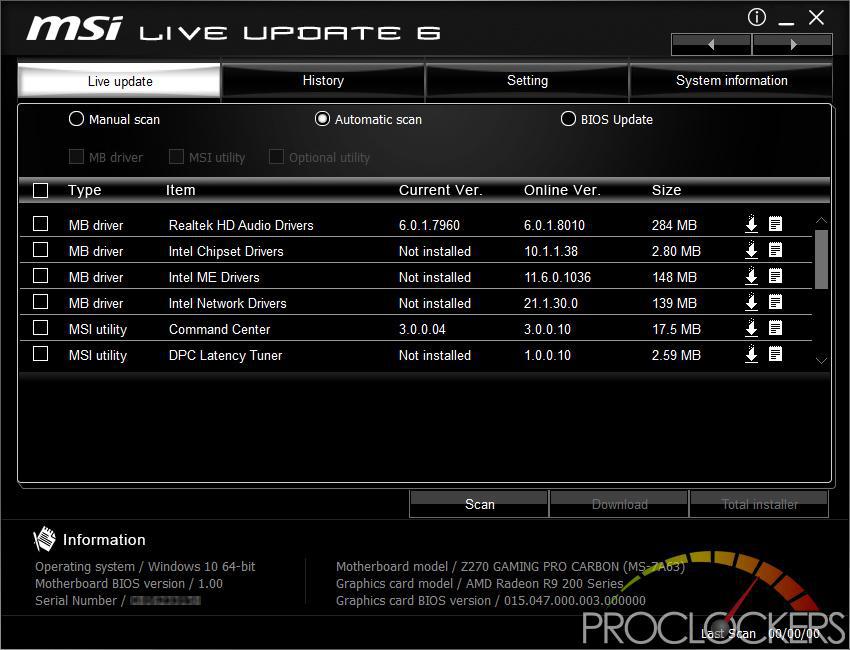 The X-Boost software allows you to boost the performance of any storage or USB device connected to you system.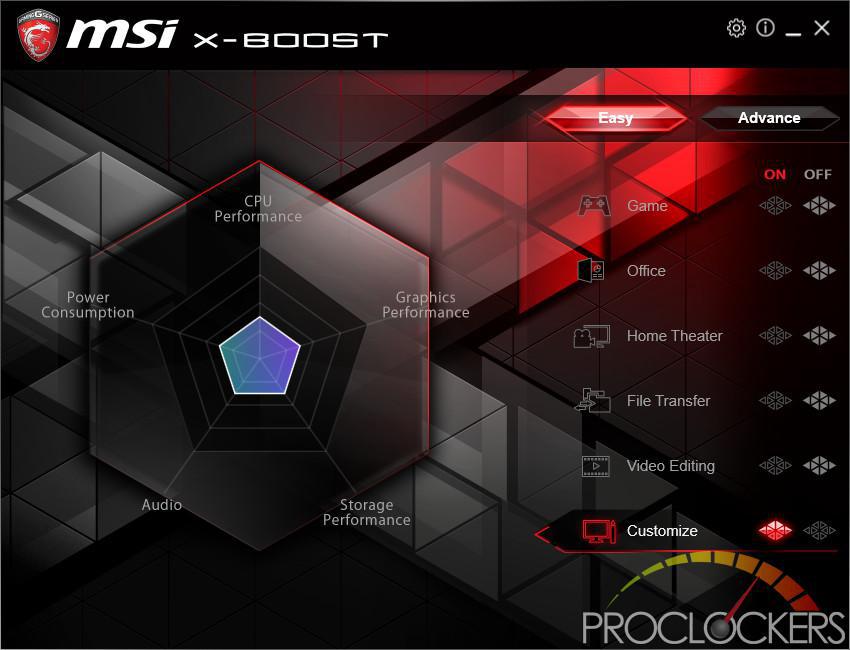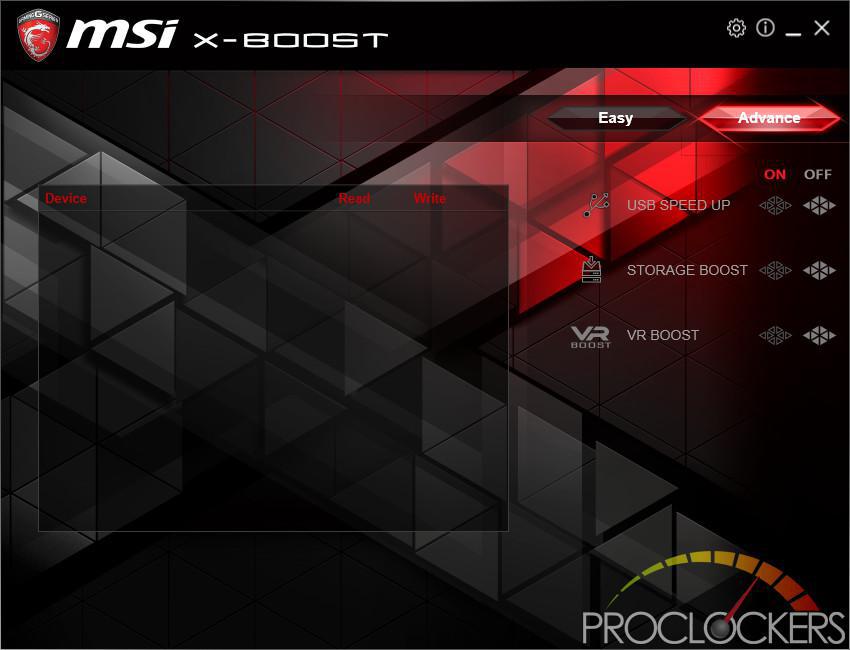 Gaming App allows for quick adjustments of many of the system setting aimed at gaming performance and board cosmetics.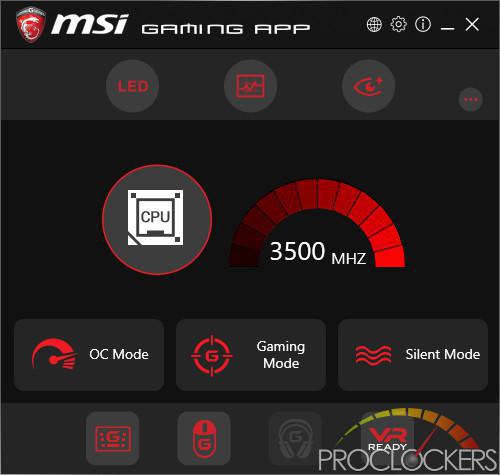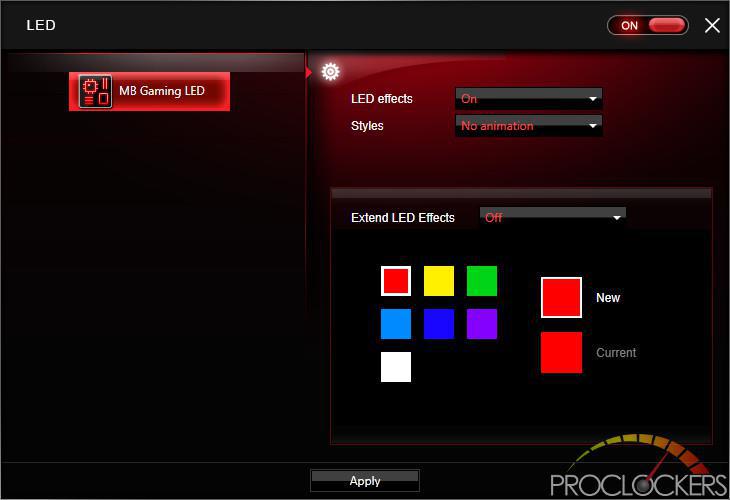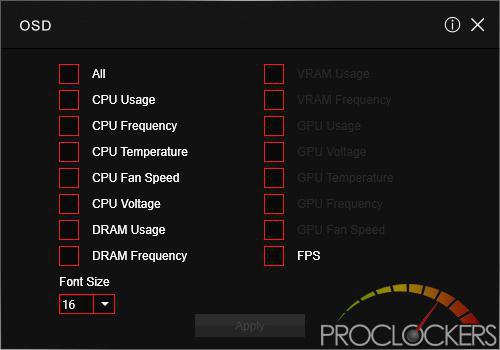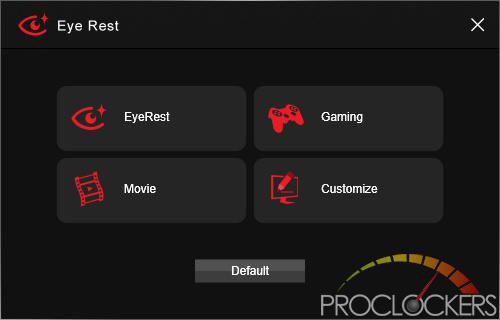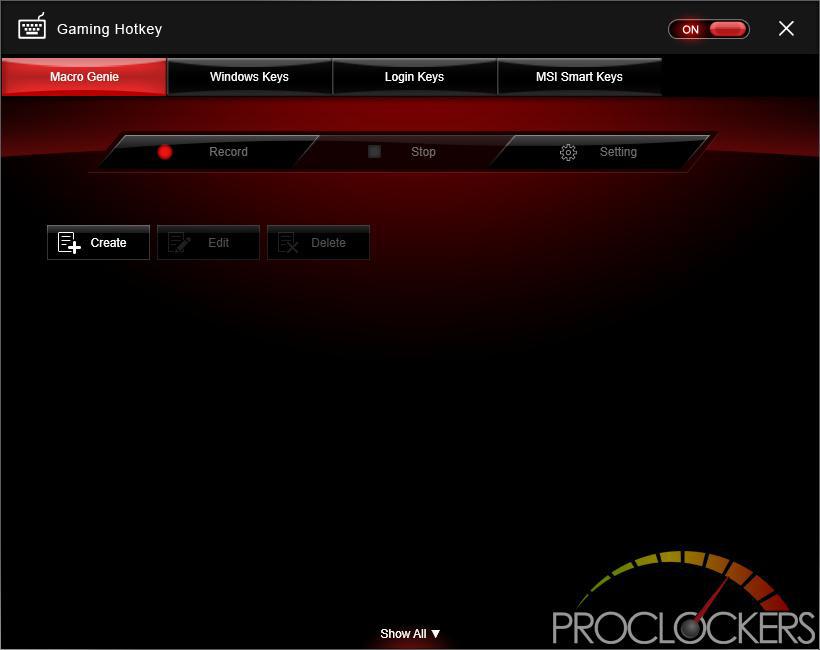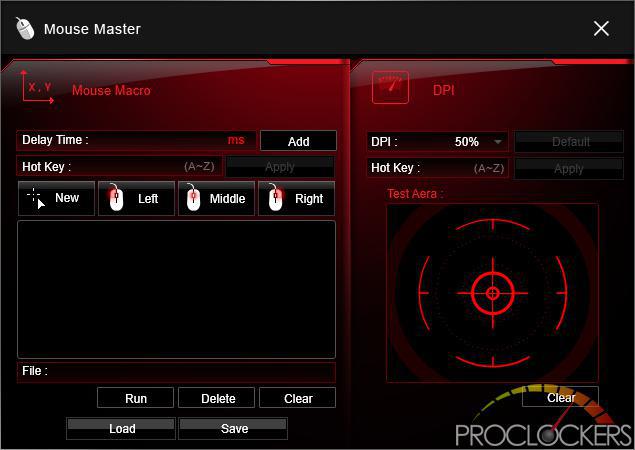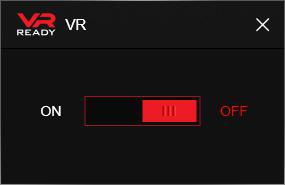 RAMDisk is a utility that can be used to create a system drive using the system memory. System memory is far faster than regular drives and can increase system performance.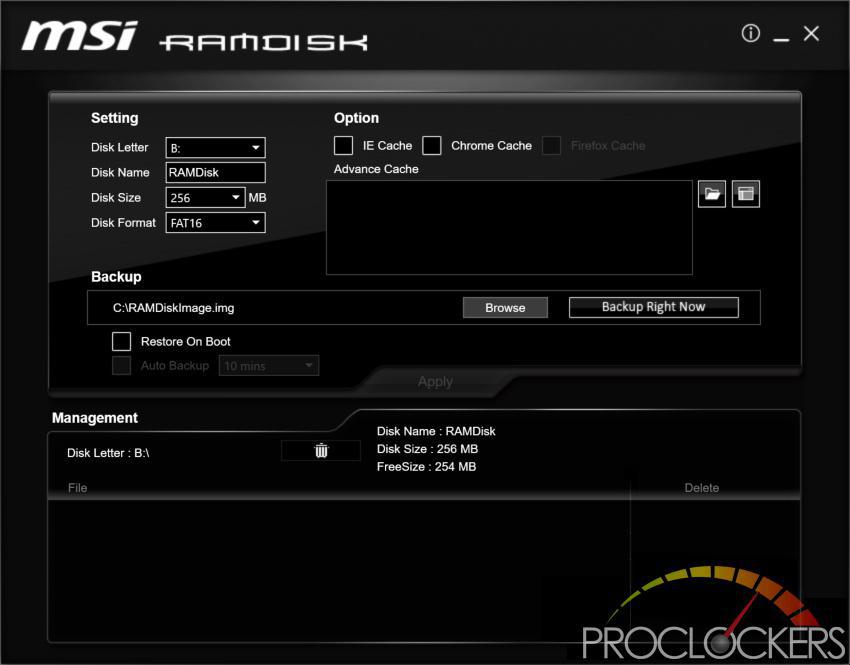 Gaming LAN Manager is used for network adjustments.