Packaging & Unboxing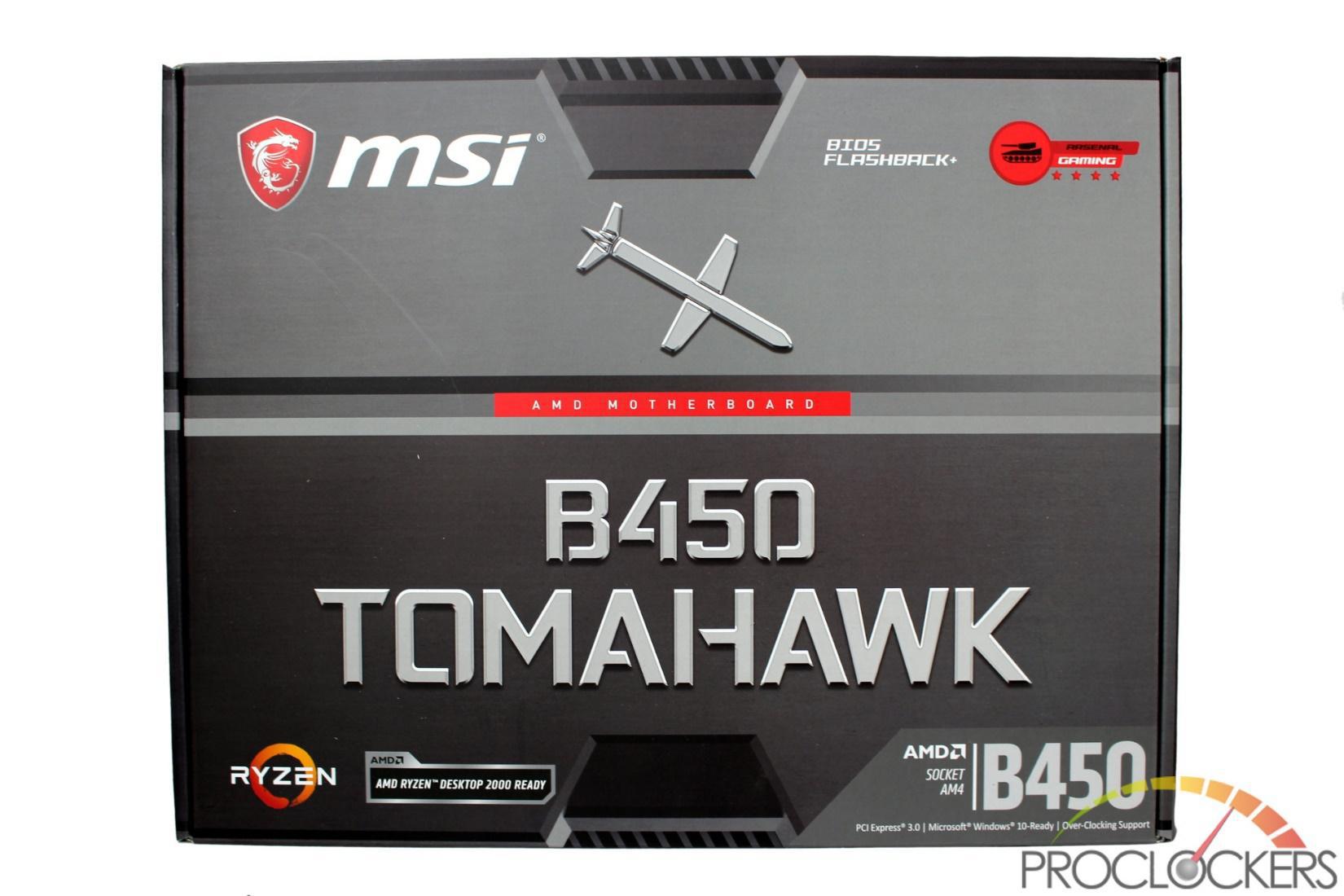 MSI's B450 Tomahawk comes in a metallic colored box with the signature cruise missile emblem front and center. Several logos from AMD and MSI adorn the top and bottom edges with the model predominate on the front.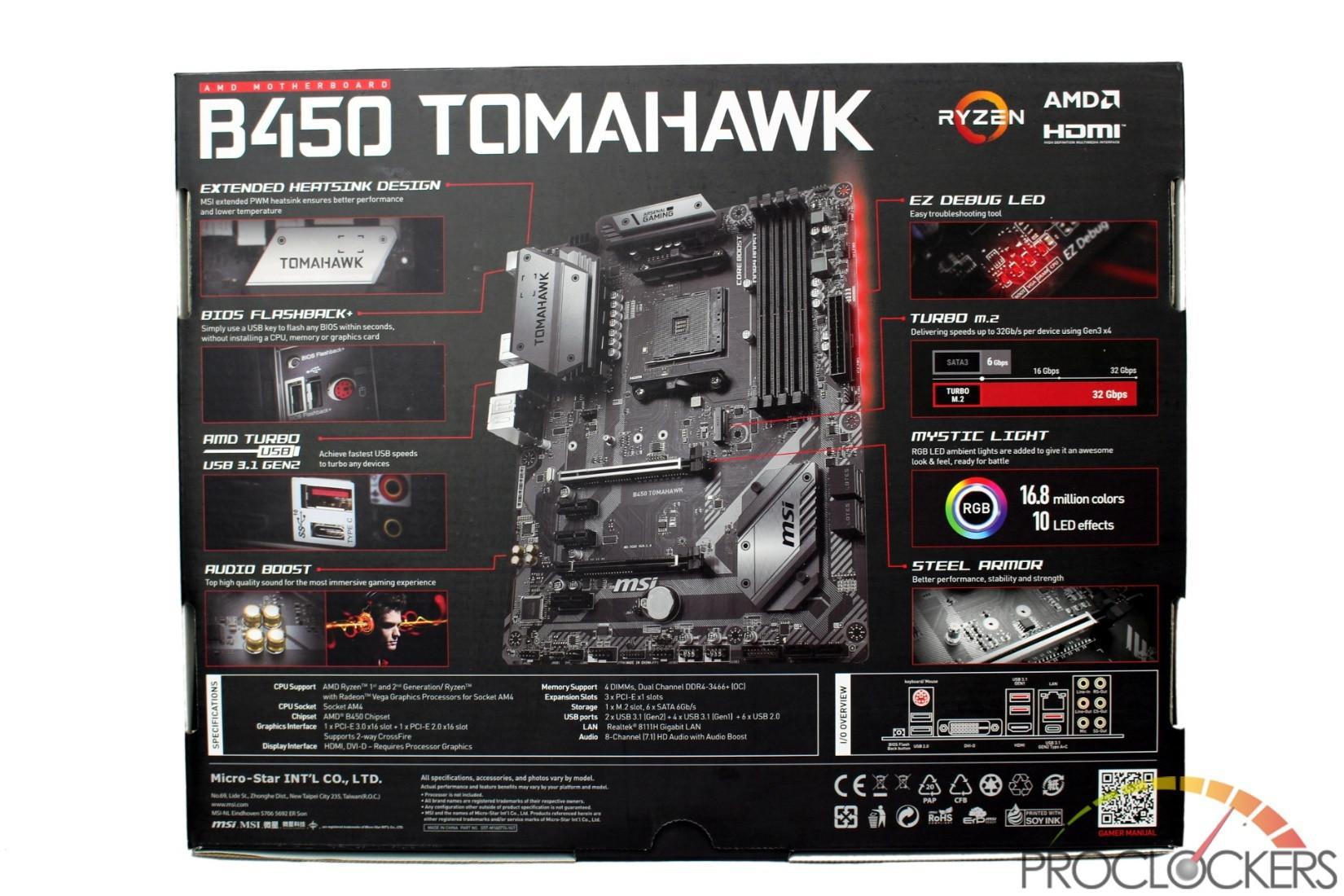 The rear of the box is completely covered with a full-color picture of the board in the center and many of the features highlighted. Some basic specs run along the bottom.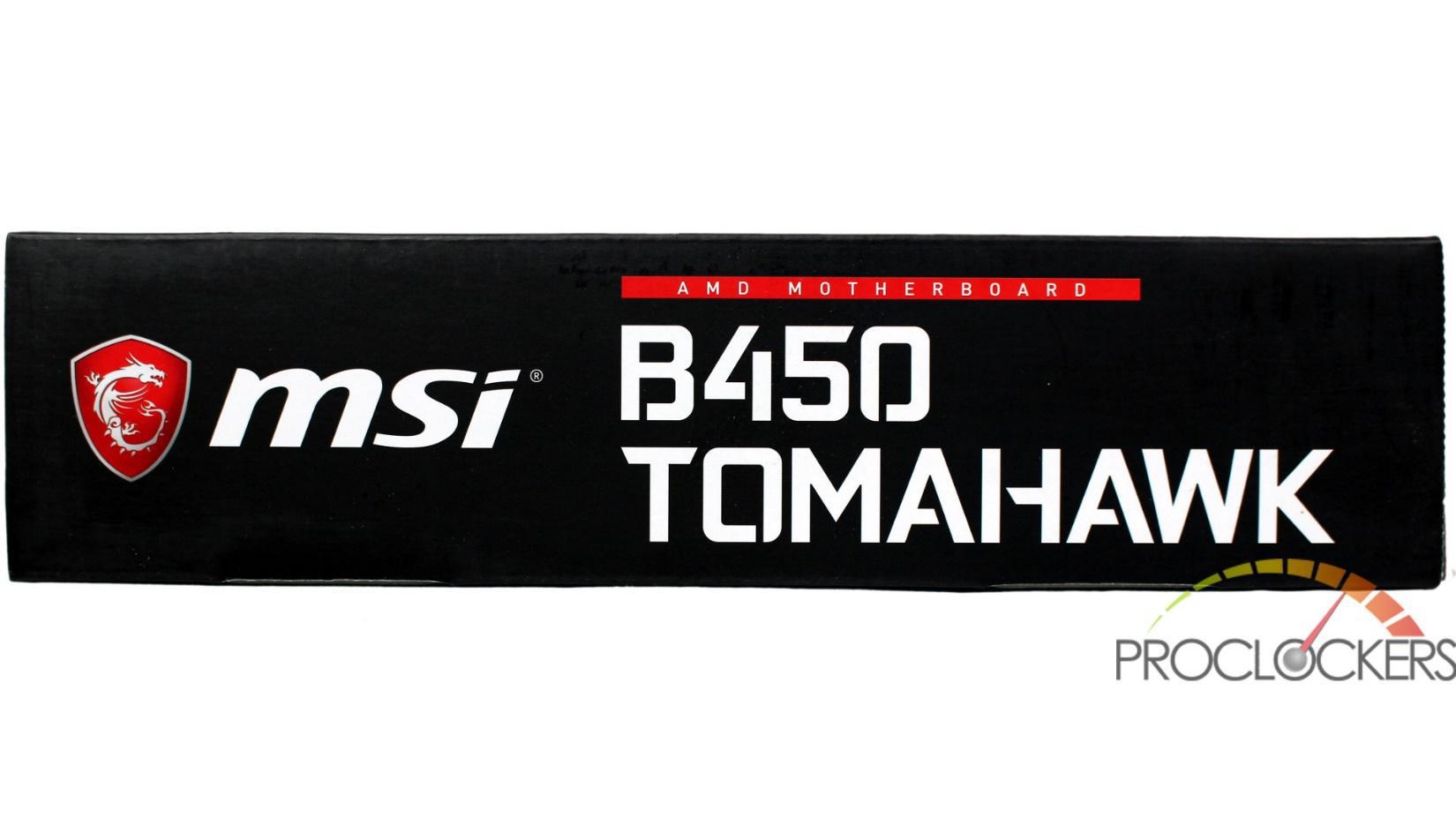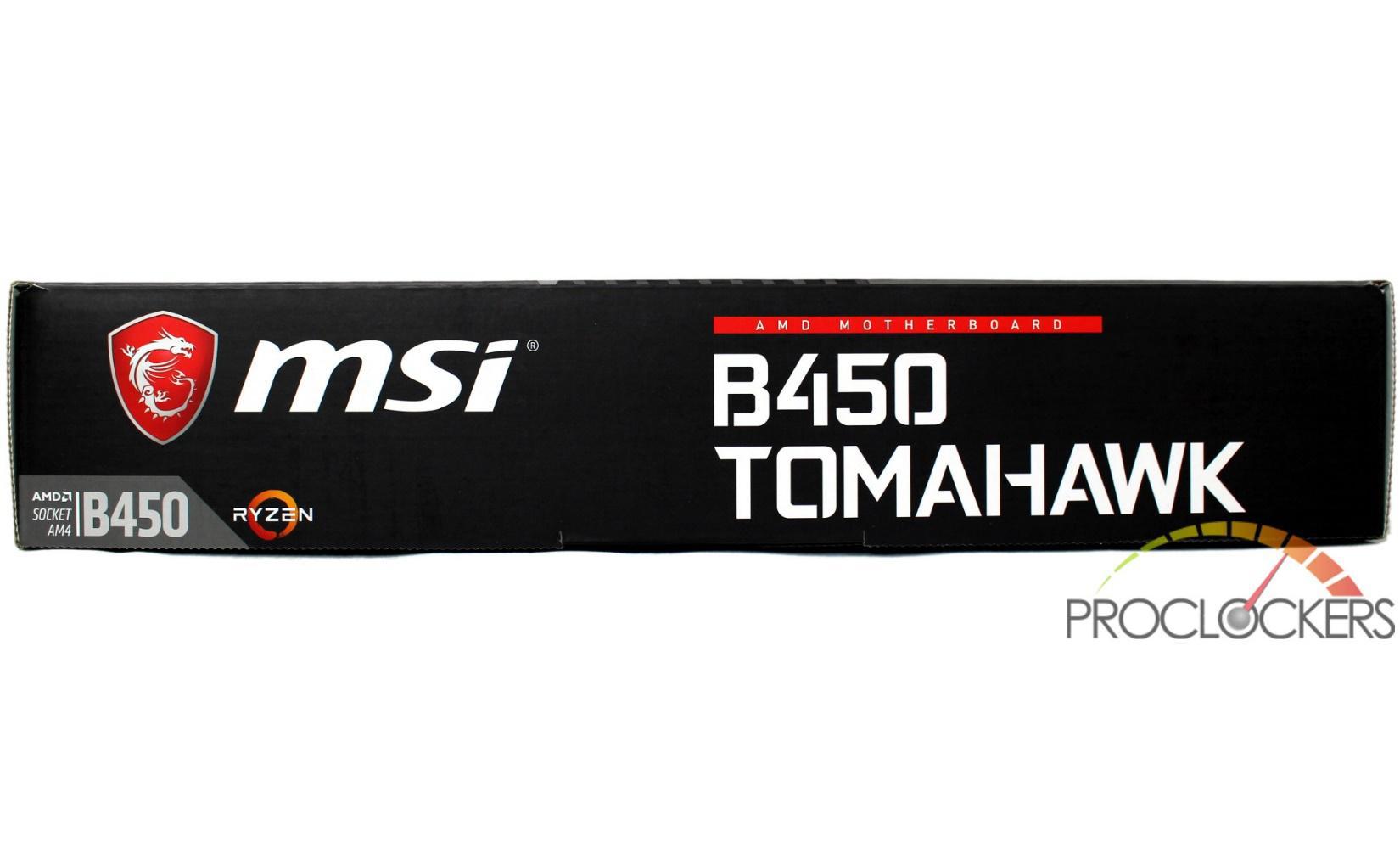 The edges of the box have just the MSI logos and the model.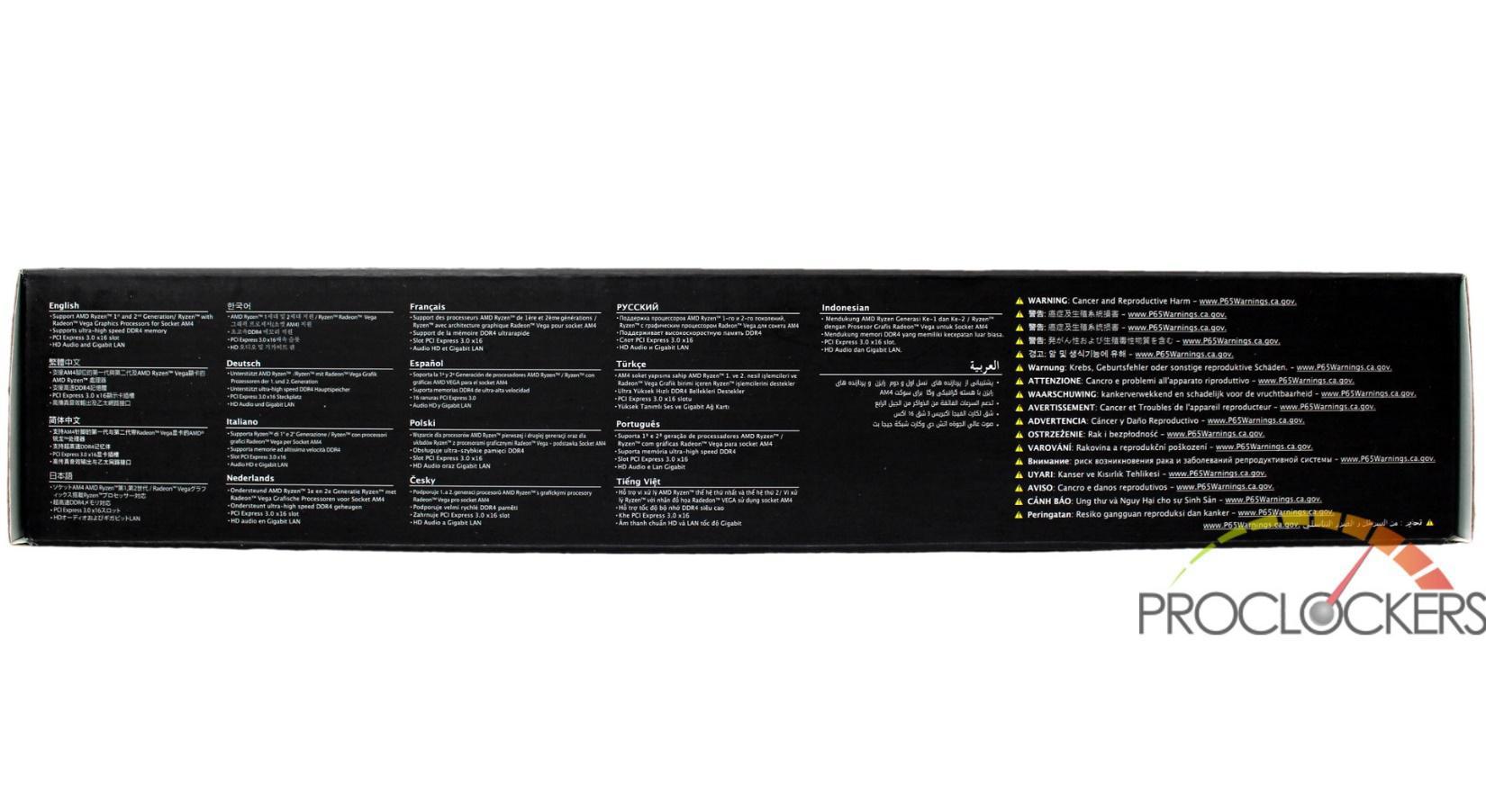 The bottom edge has some basic specs in a multitude of languages.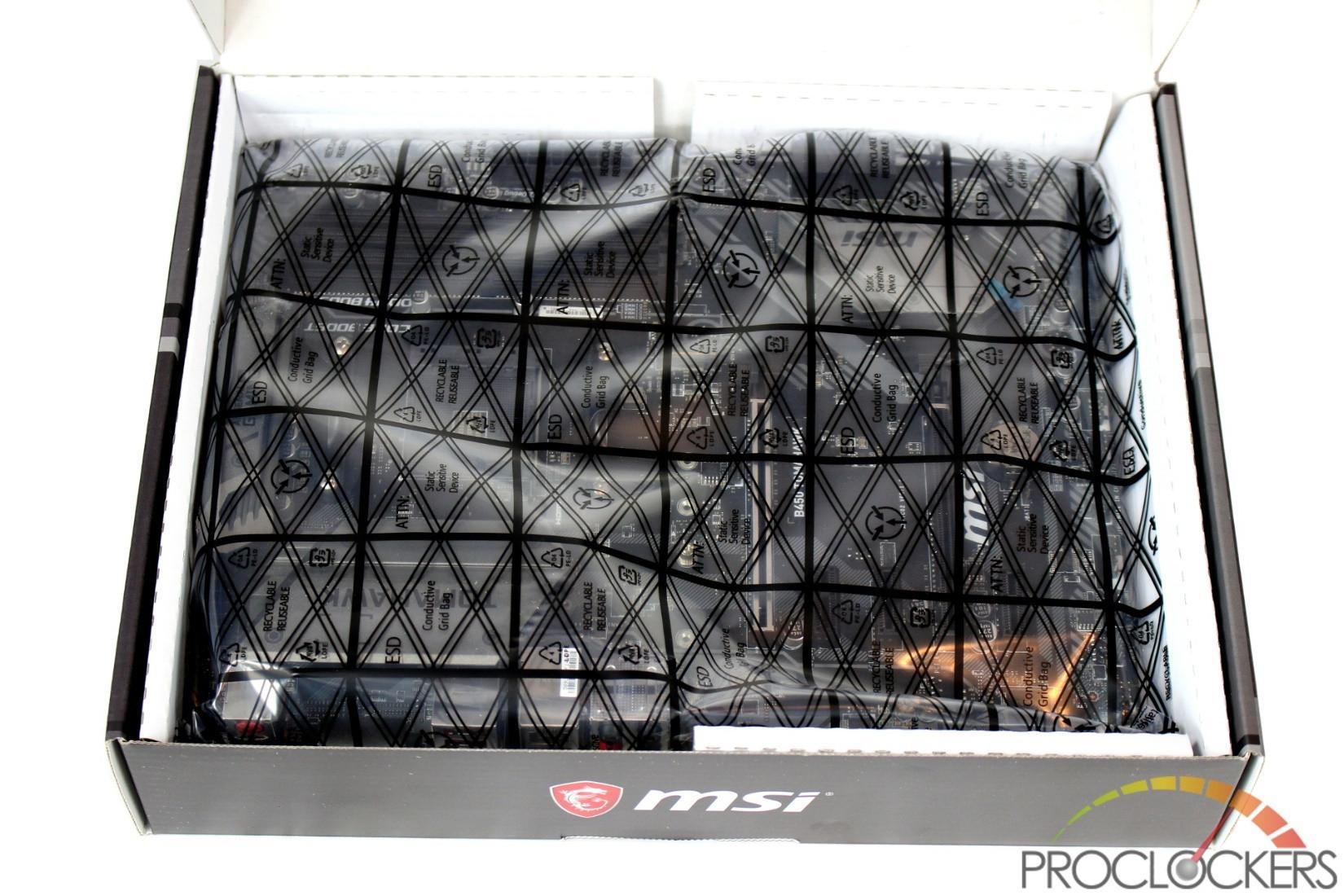 The first thing you see opening the box is the motherboard visible through it's protective ESD safe bag.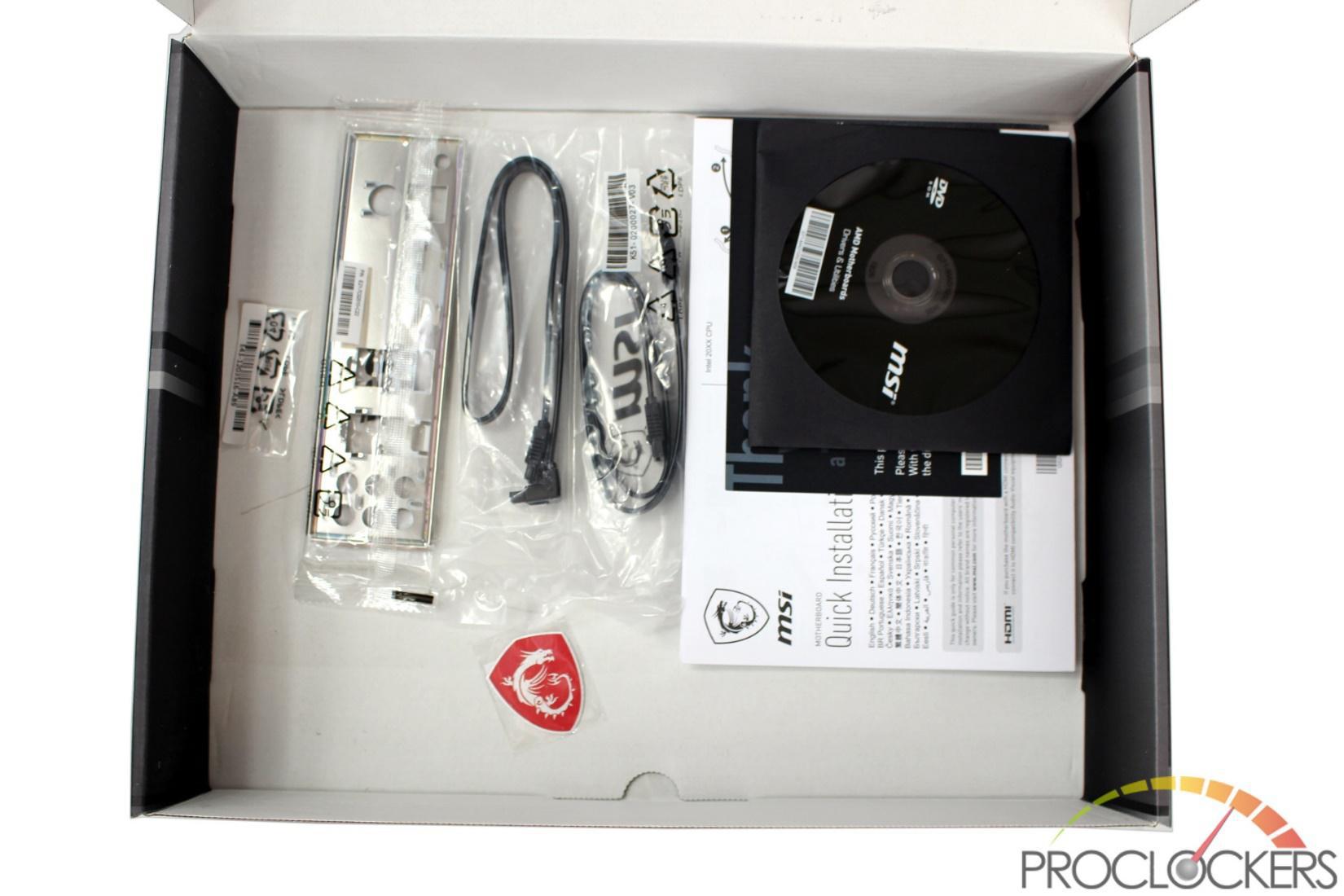 Under the motherboard is all of the included goodies.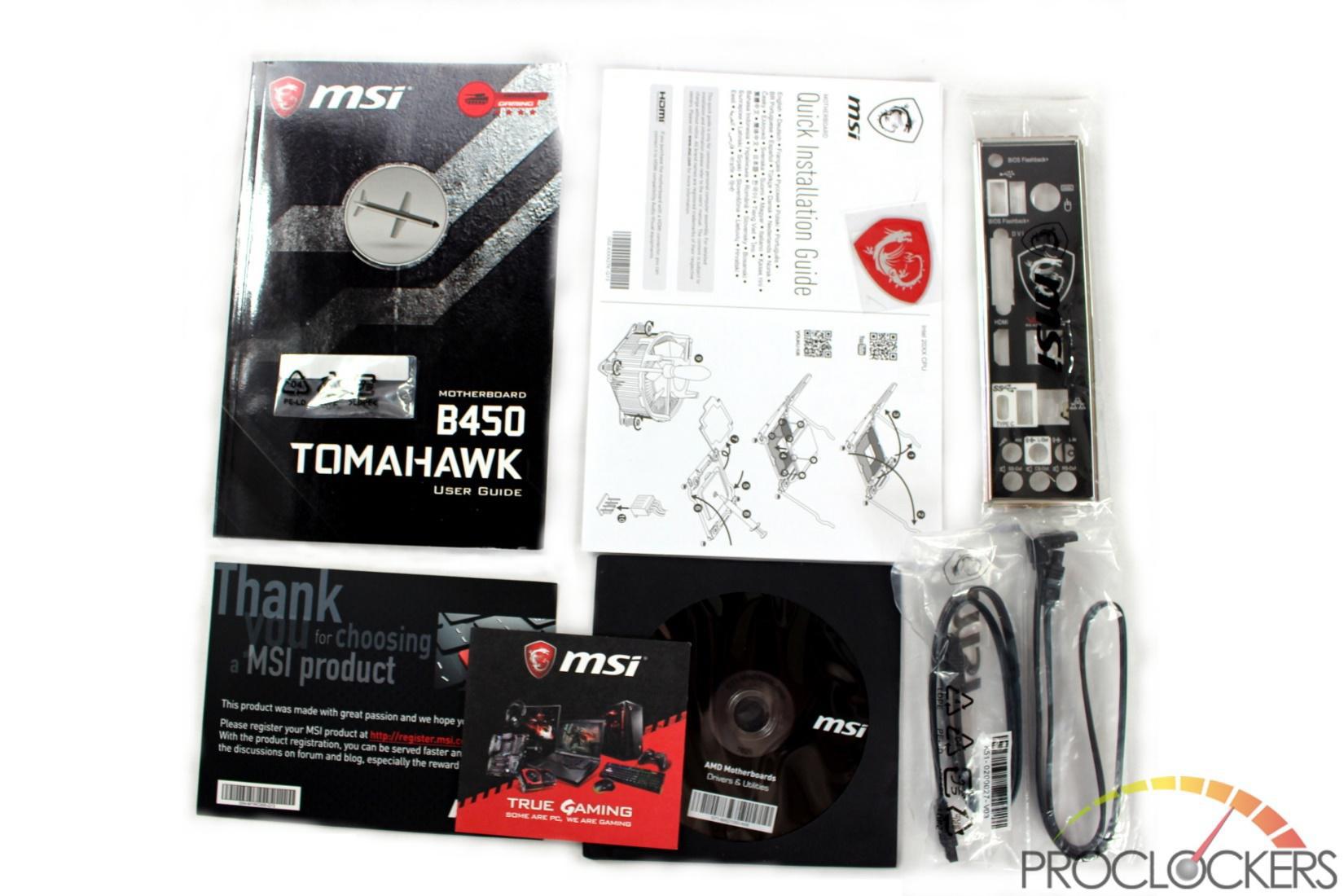 You get a manual, driver disk, quick installation guide, rear I/O shield, some SATA cables, M.2 mounting hardware, and a thank you card from MSI.