System Configuration & BIOS
CPU: AMD Ryzen 7 2700X
Motherboard: MSI B450 TOMAHAWK
RAM: 16GB Corsair Dominator Platinum 3200Mhz
GPU: Galax GTX 1070 HOF
SSDs: Samsung 960 PRO 2TB
OS: Windows 10 Professional X64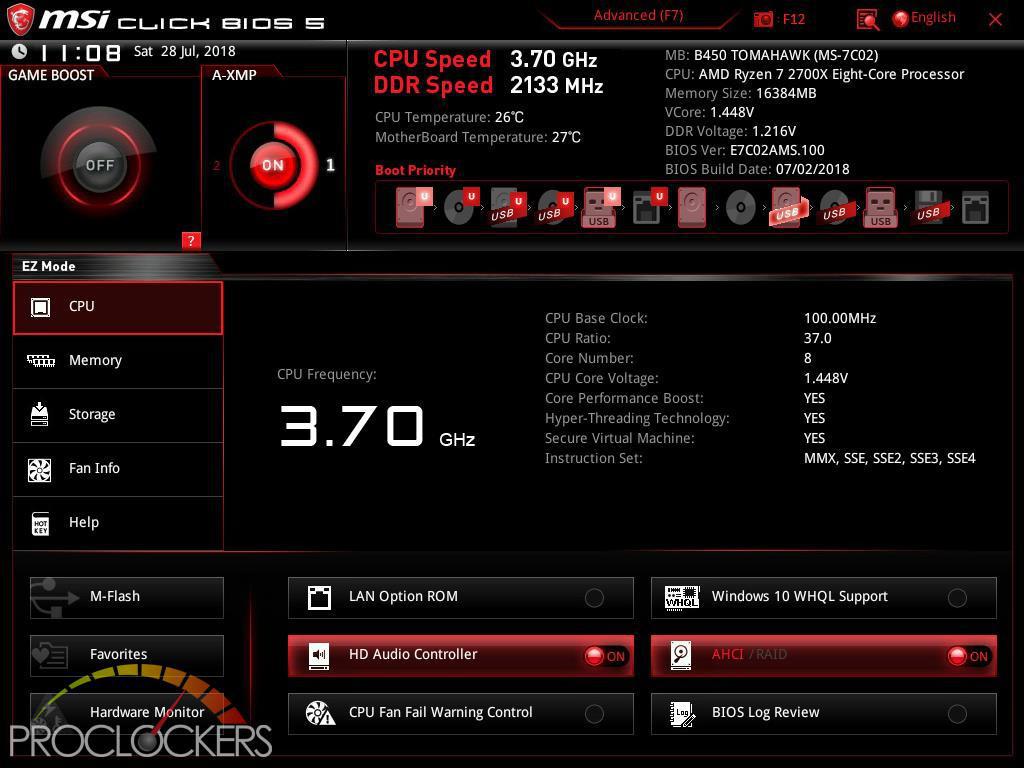 MSI's B450 TOMAHAWKAC starts you out in the EZ Mode side of the UEFI BIOS. From here you have a few basic options under each category on the left, as well as some quick settings along the bottom. The top edge has the Game Boost button, and the A-XMP button to kick your ram into high gear.MSI adds an AMD optimized XMP profile at 2933MHz which is XMP 1. our Corsair kit only has one XMP profile at 3200MHz which is profile 2 here.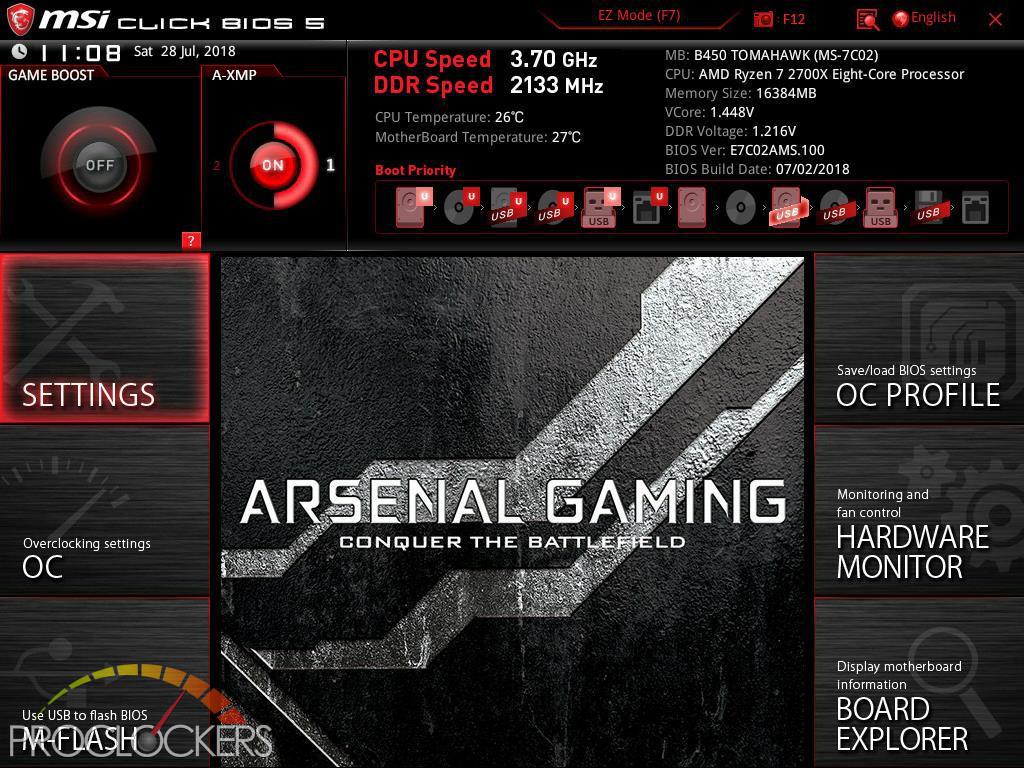 Hitting F7 brings you over to the advanced mode. You are again greeted with an organized layout broken down into a few main areas.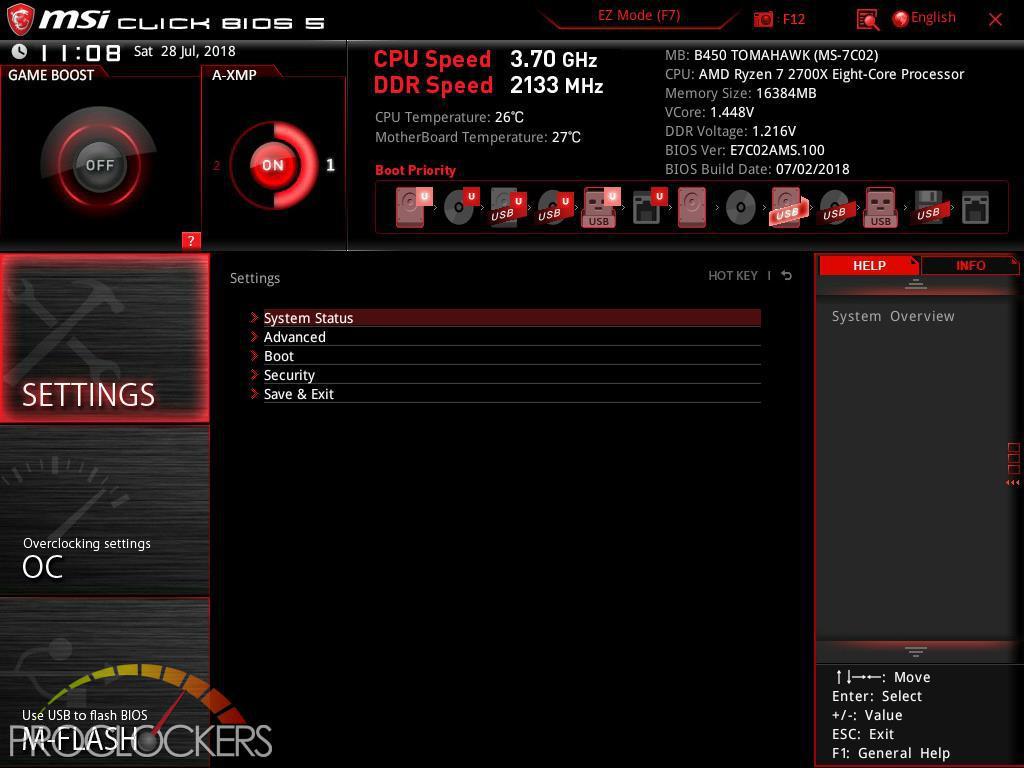 The Settings button gives you this menu where you must choose another sub-menu to dig into settings or to save and exit. F10 still functions as save and Exit though if needed. The M-Flash tool on the lower left corner is about our first stop, as usually we always apply the latest BIOS before testing.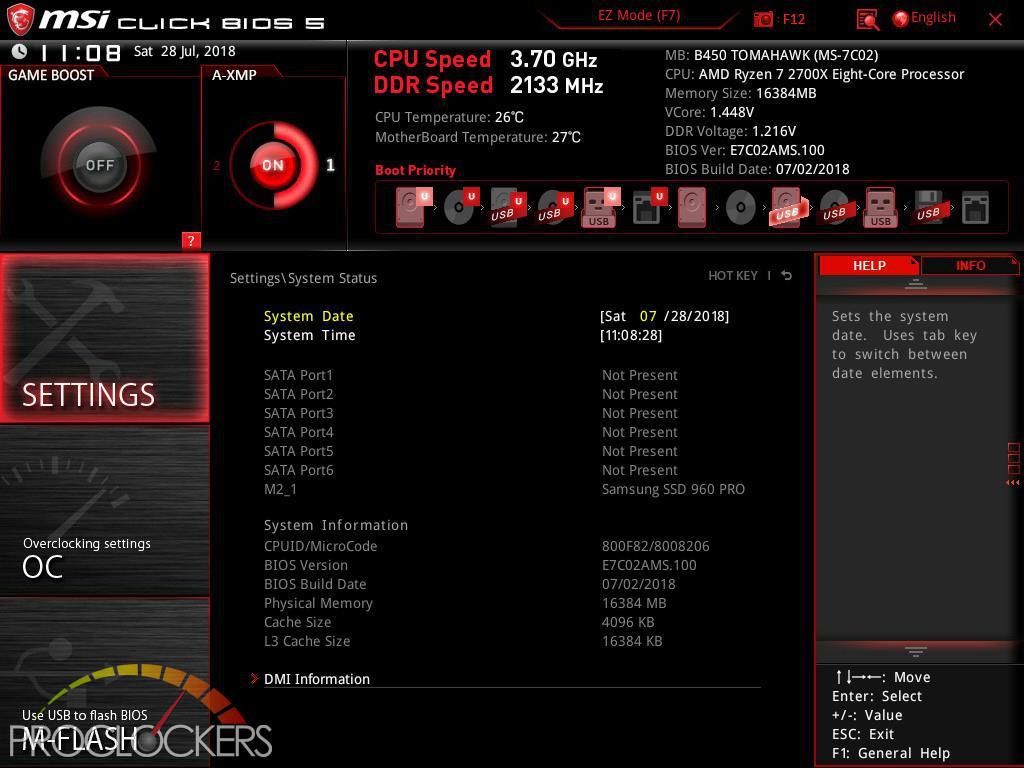 System status and security are pretty self-explanatory, the advanced area has most of the good stuff like integrated peripheral control and power management.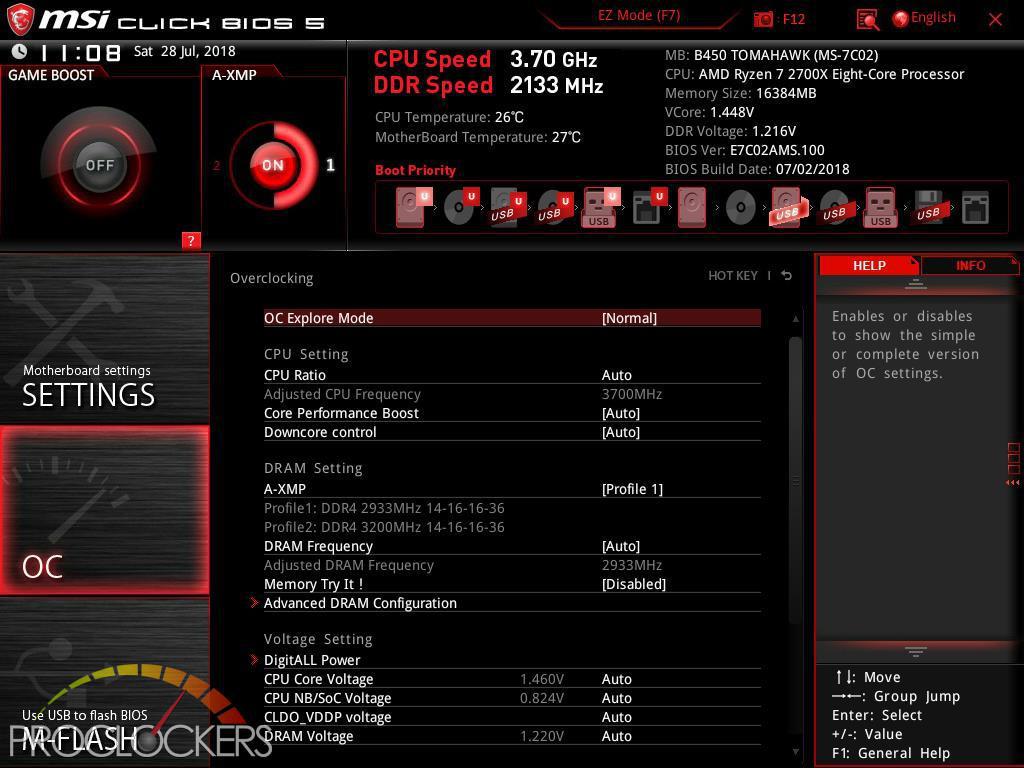 The OC Menu is where things get fun. We'll be tinkering around in here quite a bit later in the review. For the time being, the quick description of the two XMP profiles tells us we need to set profile #2 here.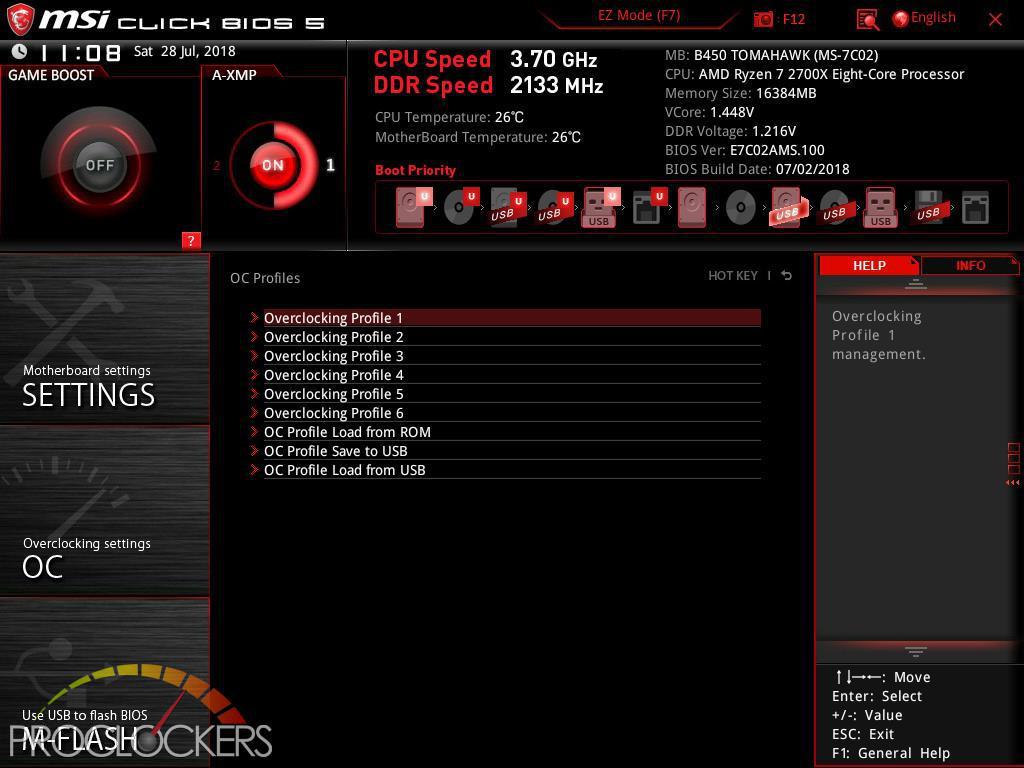 The OC profile section in the top right corner is handy and lets you save up to 6 profiles to the BIOS, as well as save and restore them from a USB stick.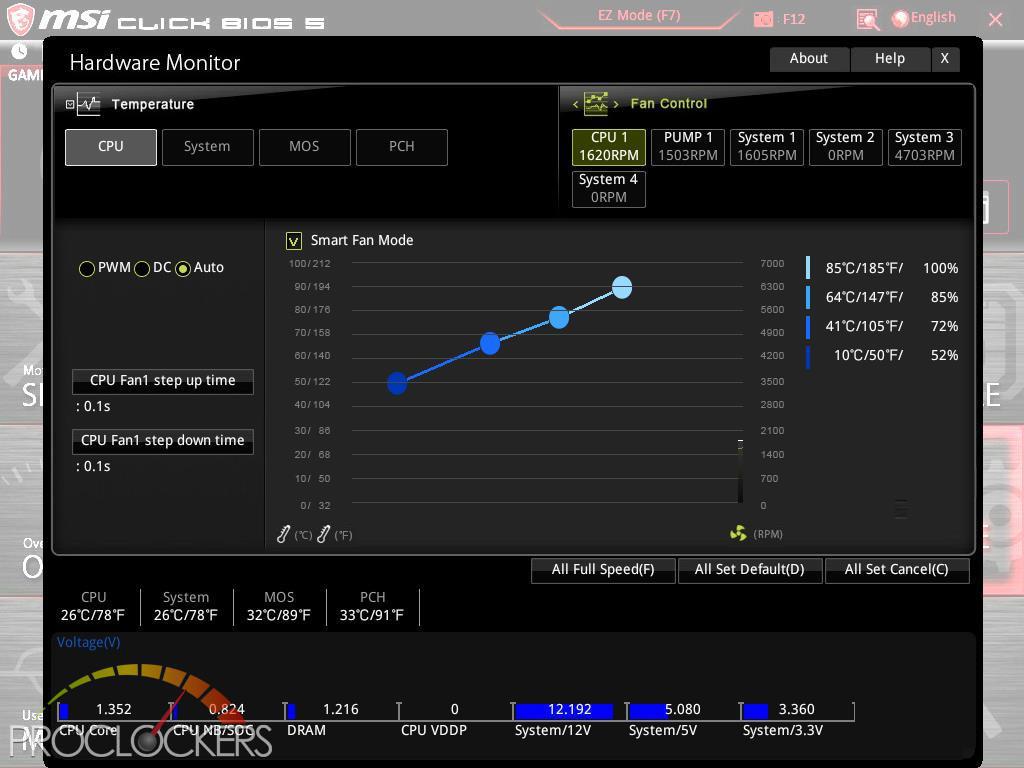 The Hardware Monitor shows you everything you need to see about your system, as well as gives you control of the fans.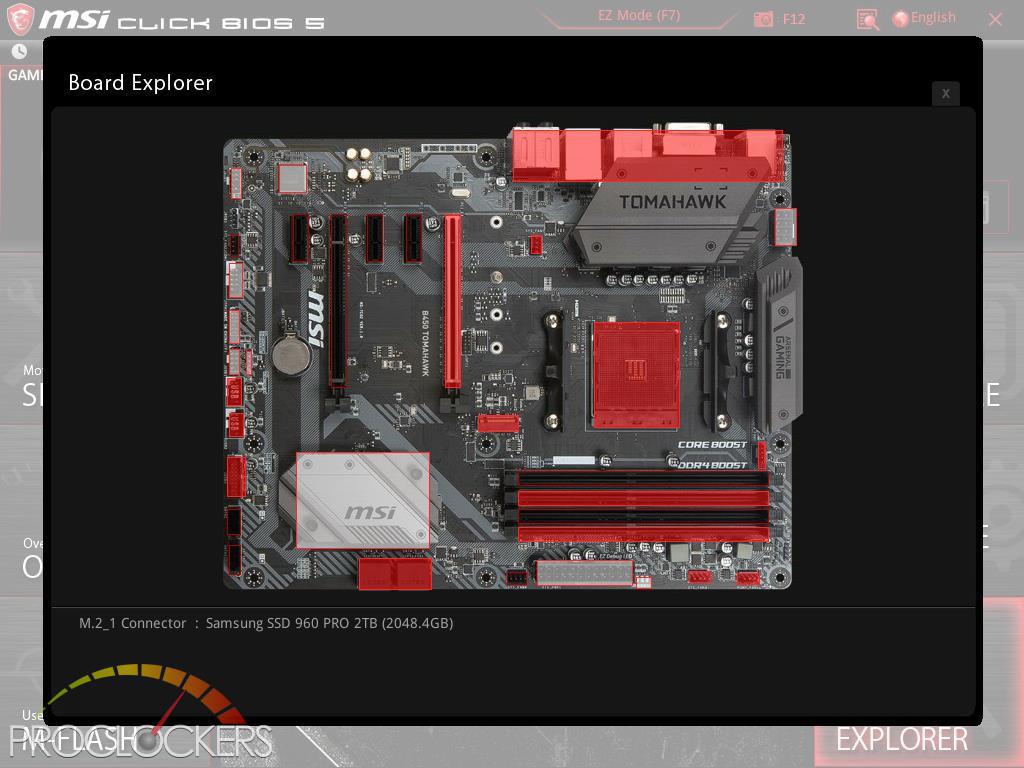 The board explorer shows you everything installed or connected to your board, as well as some quick info about each one just by hovering over it when highlighted red, in this case, our Samsung 960 Pro drive installed in the M.2 slot.