Software

One of the most annoying parts of a new build can be tracking down all the drivers and software you need. MSI makes this incredibly easy on their boards with the MSI App Manager. Simply load this up, and let it download and install everything else.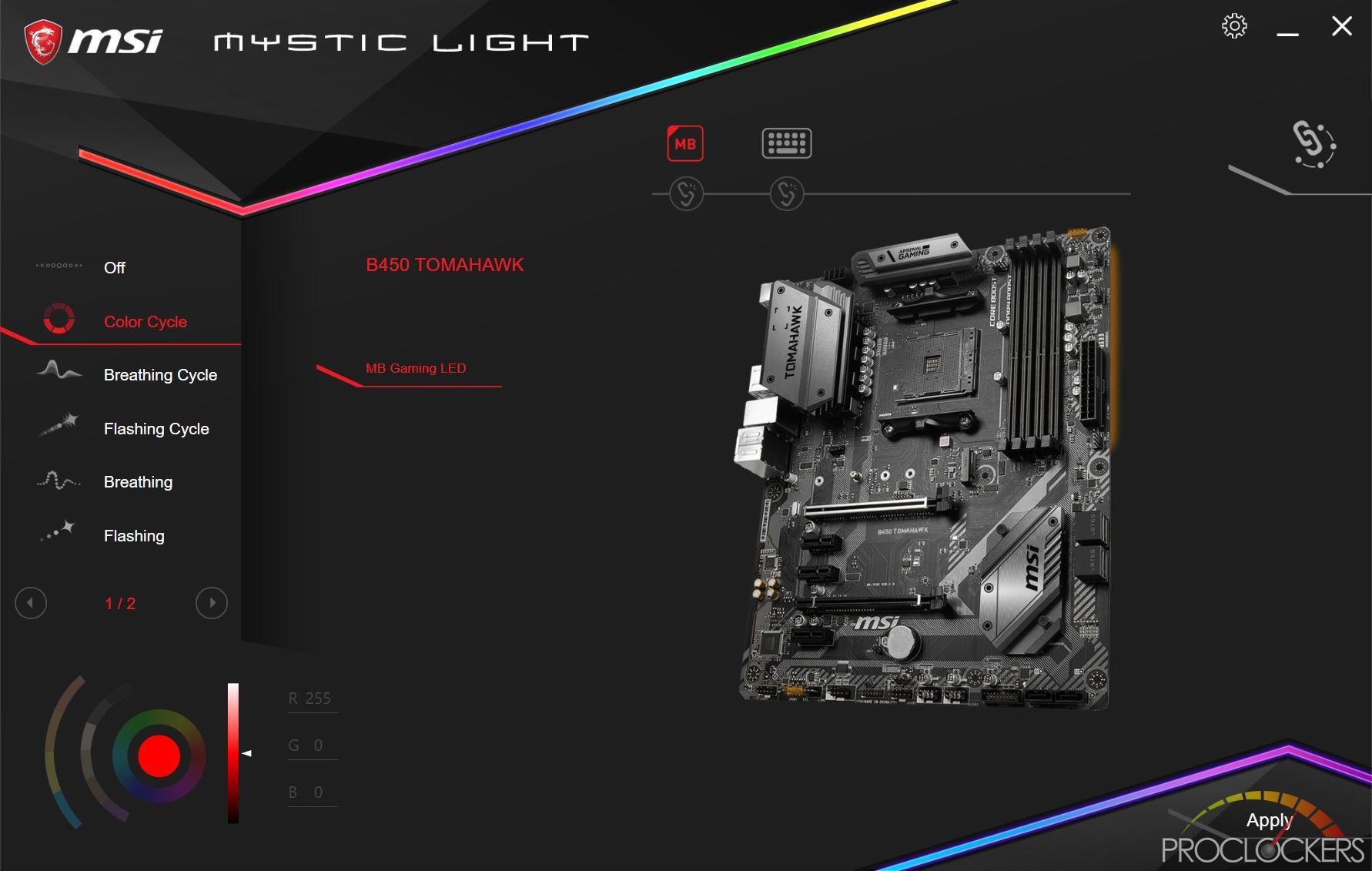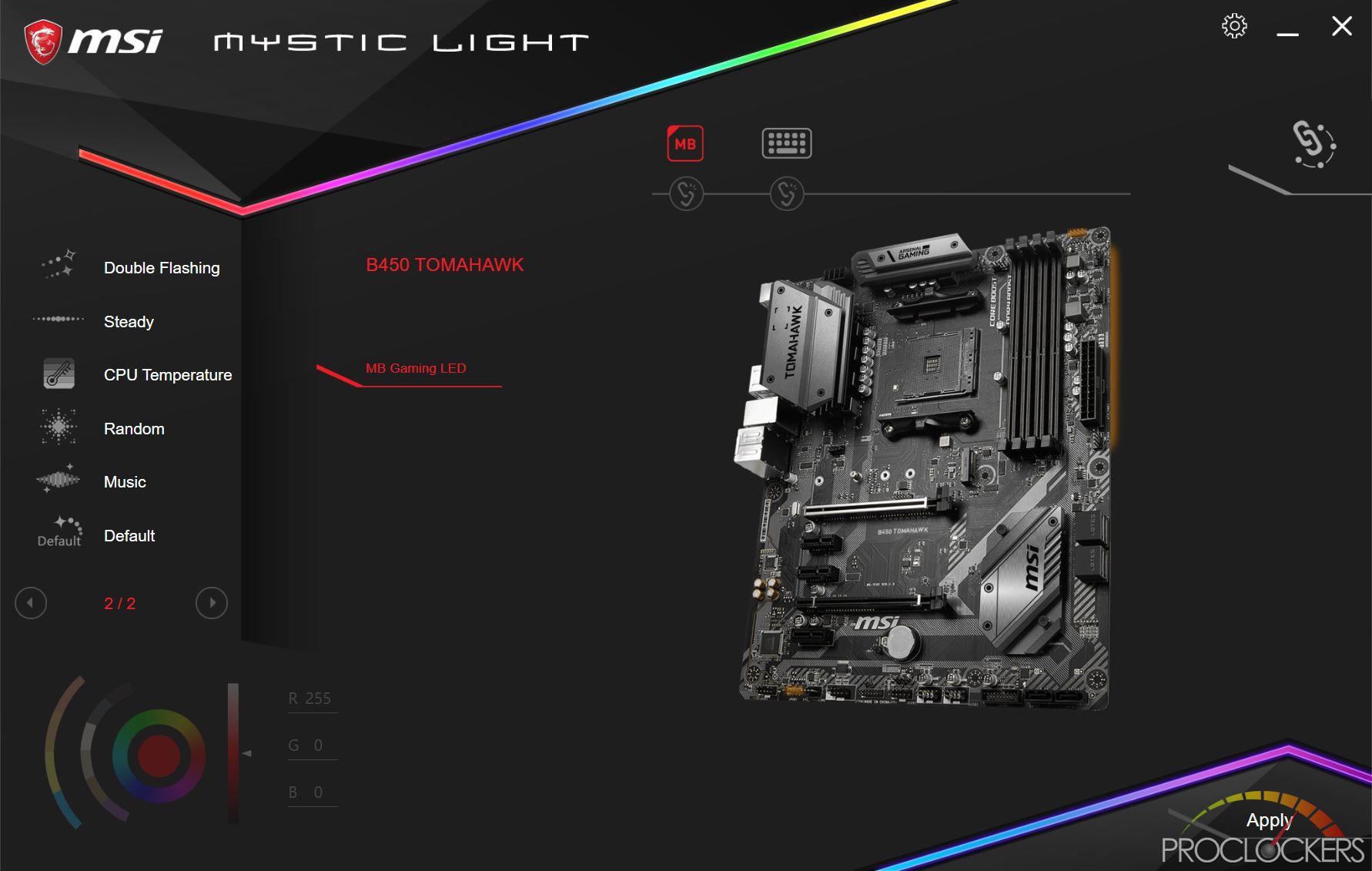 Mystic Light lets you control the onboard RGB lighting as well as that connected to headers. You can also control most connected devices such as peripherals. Mystic Light picked up and let us control our G.Skill keyboard here with no issue.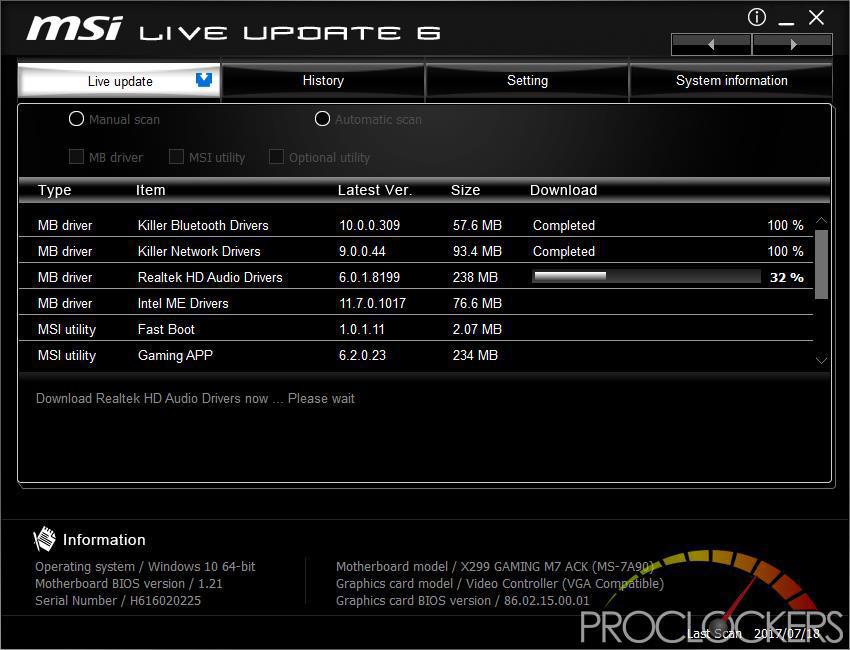 Once you let App Manager install Live Update 6, you can turn around and use it to install all the missing drivers, as well as update the ones Windows managed to find on its own. Simply click the 'Total Install' button and get everything all in one clean sweep.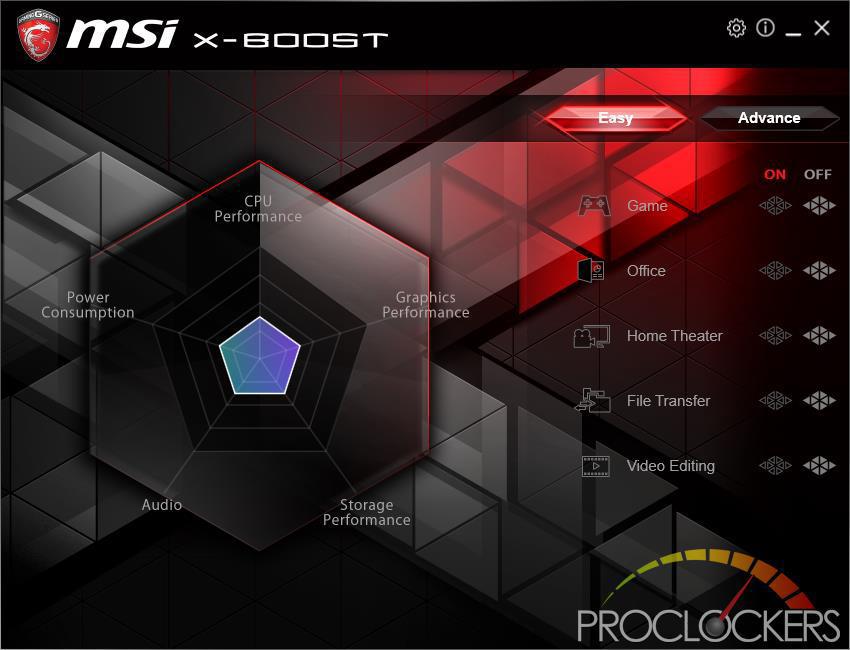 Another great piece of software is MSI's X-Boost. This software package allows you to select different performance profiles for your machine depending on what you are doing.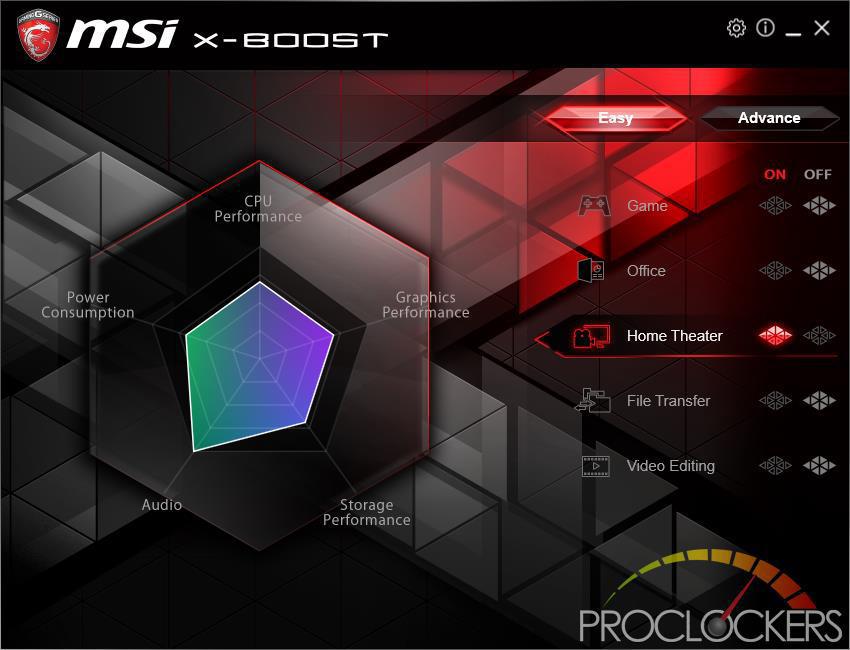 Home Theater, for example, maxes out your Audio performance and gives slight boosts to CPU, GPU, and storage performance. By proxy, this also increases power consumption a bit which is also indicated.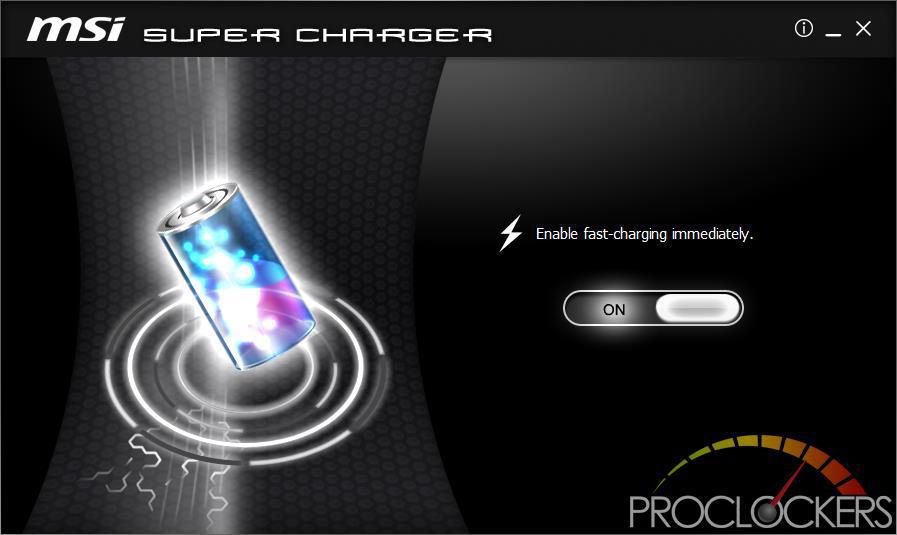 If you frequently use your computer as a power source for charging your phone or tablet, MSI's Super Charger app will kick a few specific USB ports on your machine into high gear for fast charging your devices.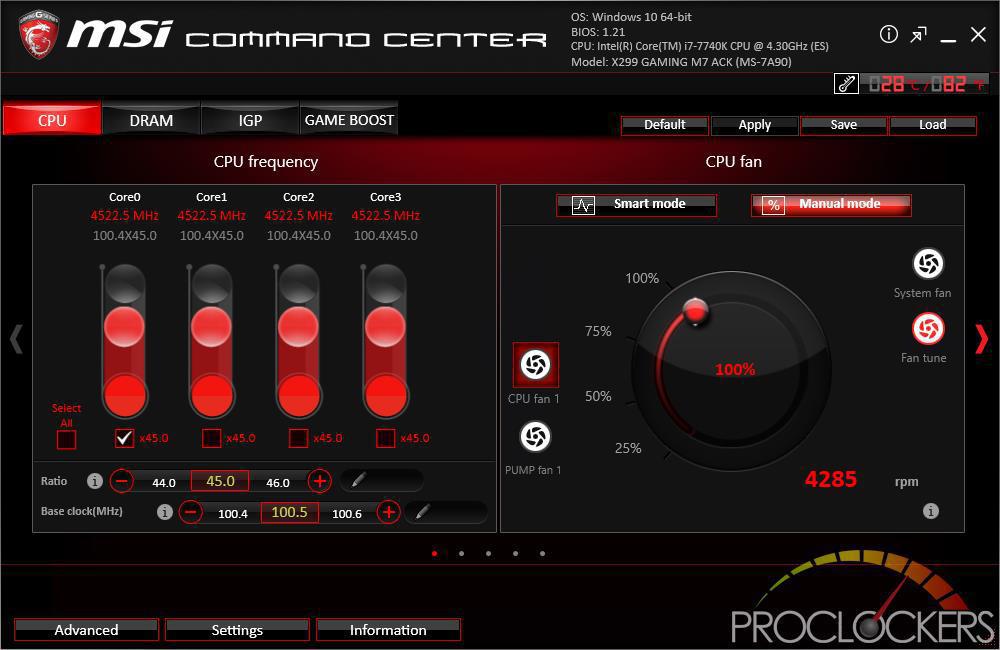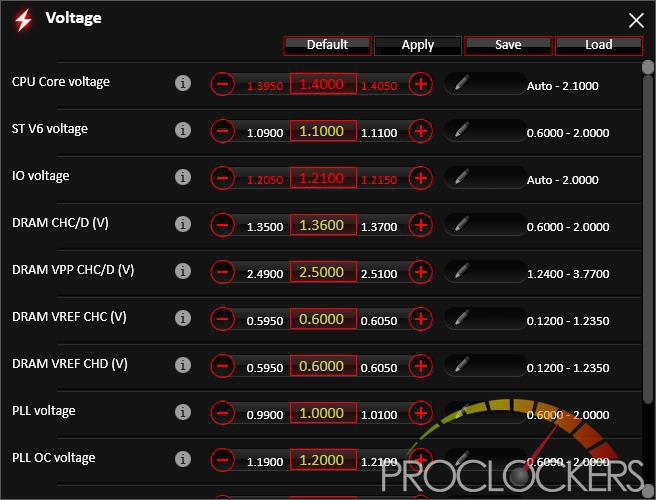 Nearly every important voltage can be tweaked from the Command Center as well, here was during an overclocking run so a few voltages are elevated above normal.
The last important piece of software we'll cover is the Command Center. This brings most of the important overclocking features from the BIOS right into Windows with you from clock speeds to voltages to fan control.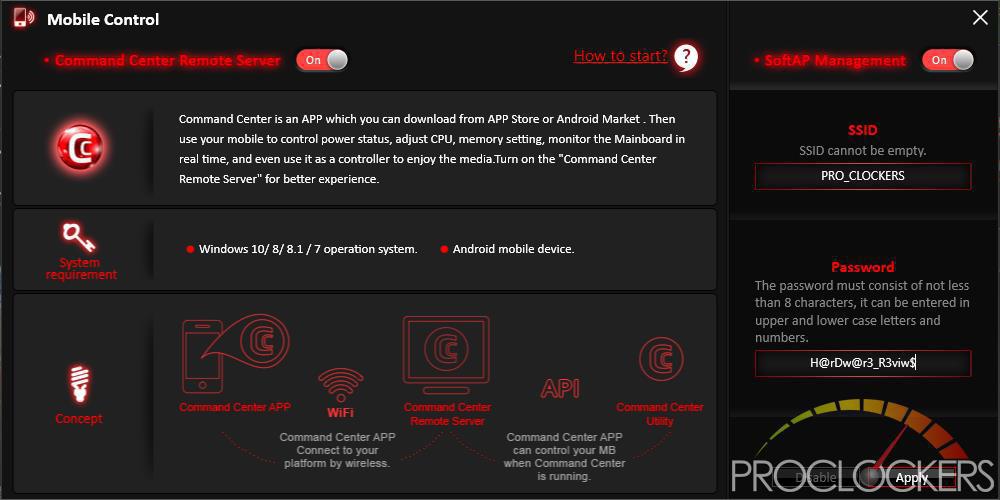 If you are part of the Android crowd, you can run the mobile version of the Command Center from your Android device and adjust your computer's clocks on the fly, even while in game.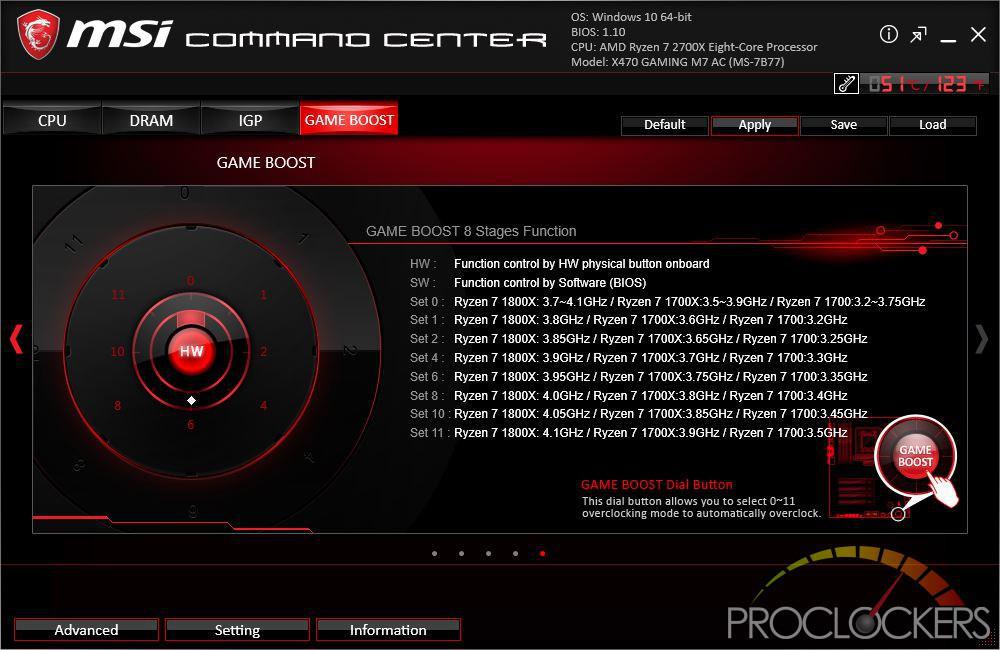 Also in the command center is software access to MSI's Game Boost feature where you can quite literally crank it to '11'.  The dial on the board is quite handy until you put the door back on your case, so software access to this feature is nice. As with all automatic overclocking features on any brand or board, top overclocks will be highly dependent on the 'silicon lottery' and how decent a piece of silicon your particular CPU is. Just because there is a very high preset doesn't mean every single CPU can do it. Interestingly, it hasn't been updated to show set points for the 2nd generation CPUs yet.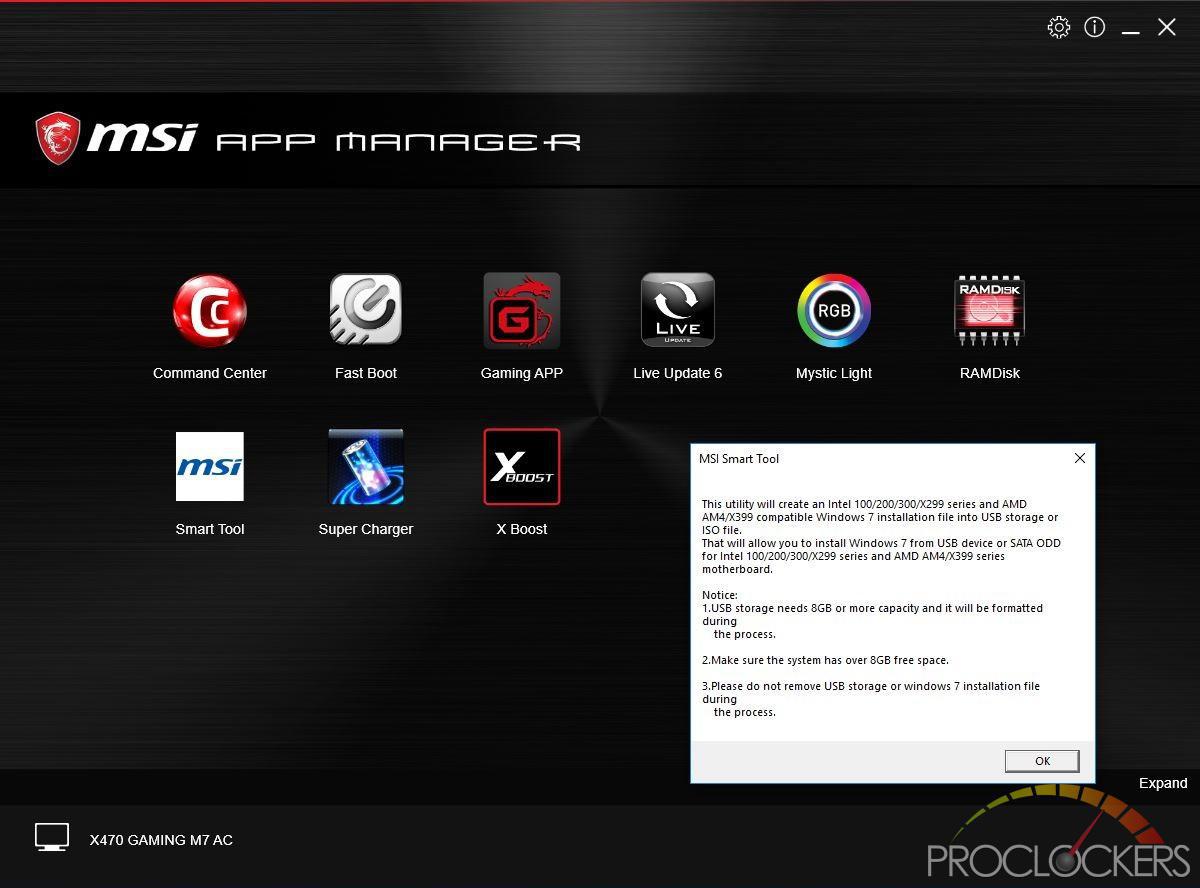 The Last one on the list is MSI's smart tool. This will allow you to create Windows 7 installation media that will work with modern platforms Microsoft doesn't want you using it on.