Overclocking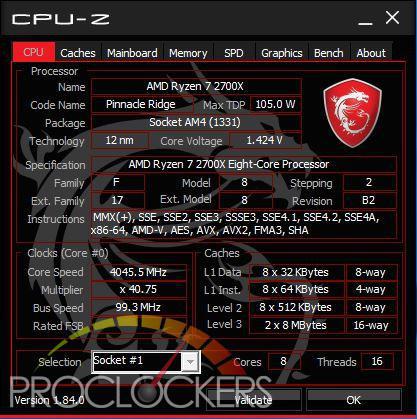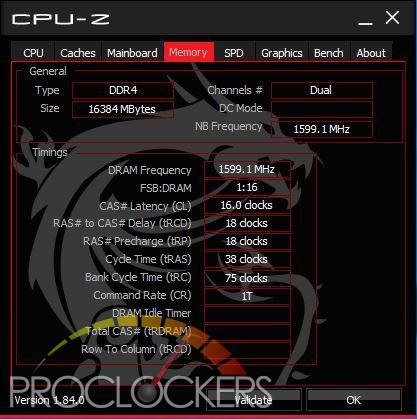 Our previous attempts at overclocking the Ryzen 7 2700X didn't yield much of an improvement overall thanks to AMD's more aggressive XFR2, but we'll try again.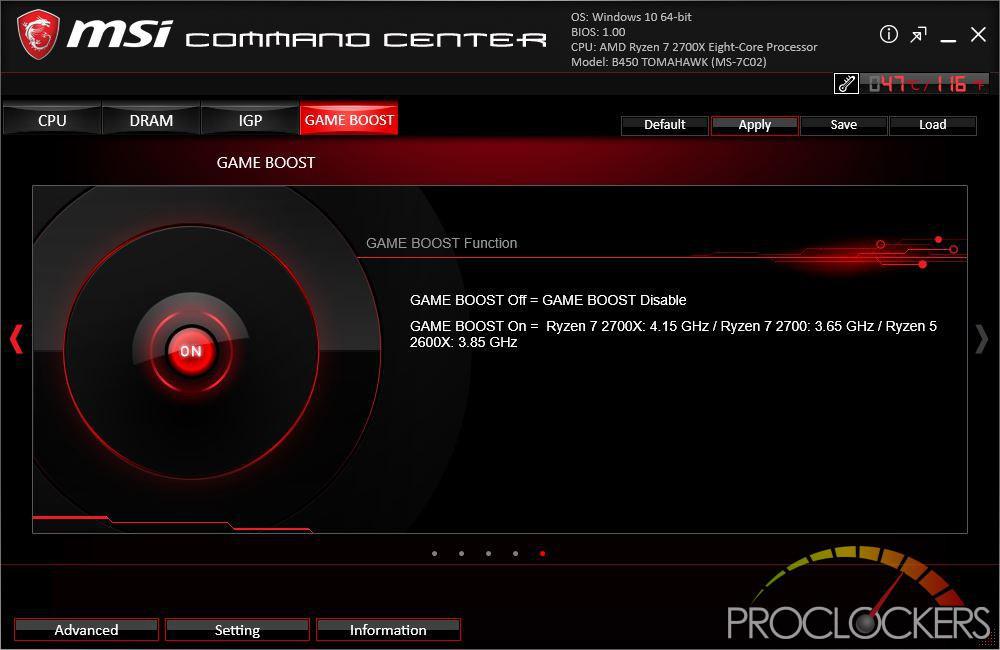 Starting with Game Boost from the Command Center app, we see one option, 'On' gives us 4.15GHz on our 2700X.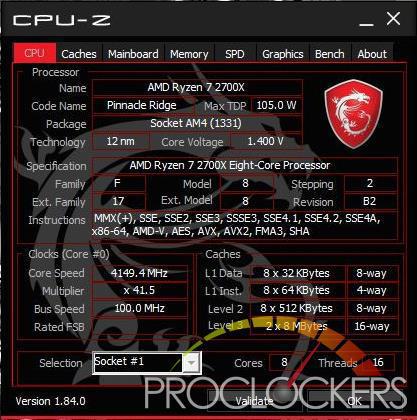 A reboot later, we do indeed get 4.15GHz across all eight cores!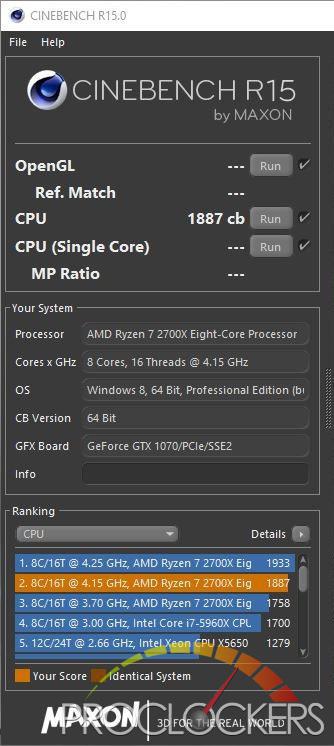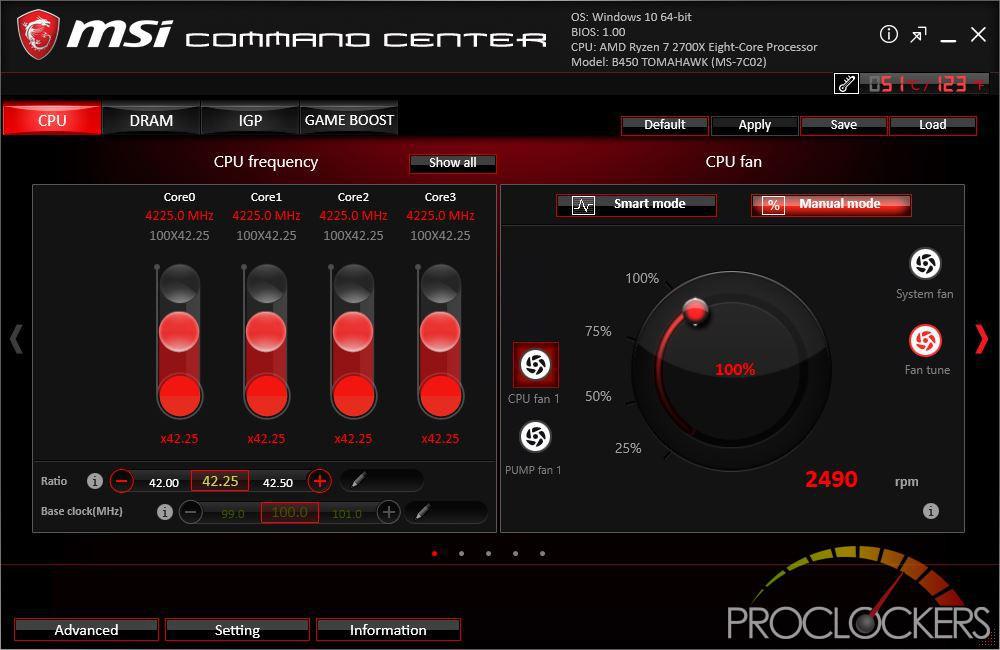 Pushing on, we were able to get 4.225GHz stable on all cores.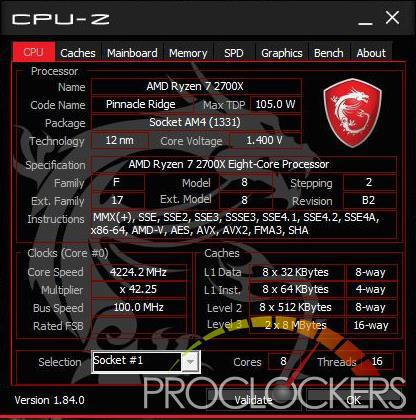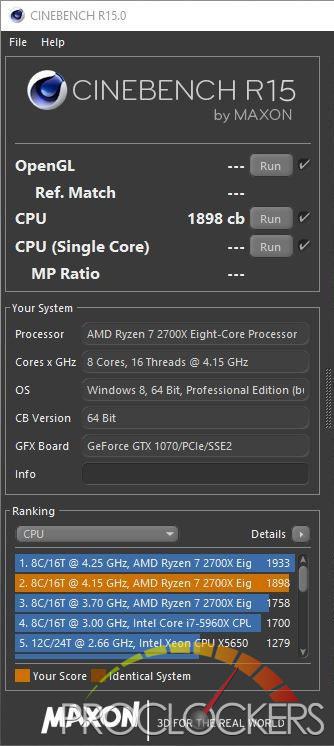 We had to up the voltage a bit to keep it stable so temps ended up limiting us, but we did increase to just under 1900 points.