Features & Specifications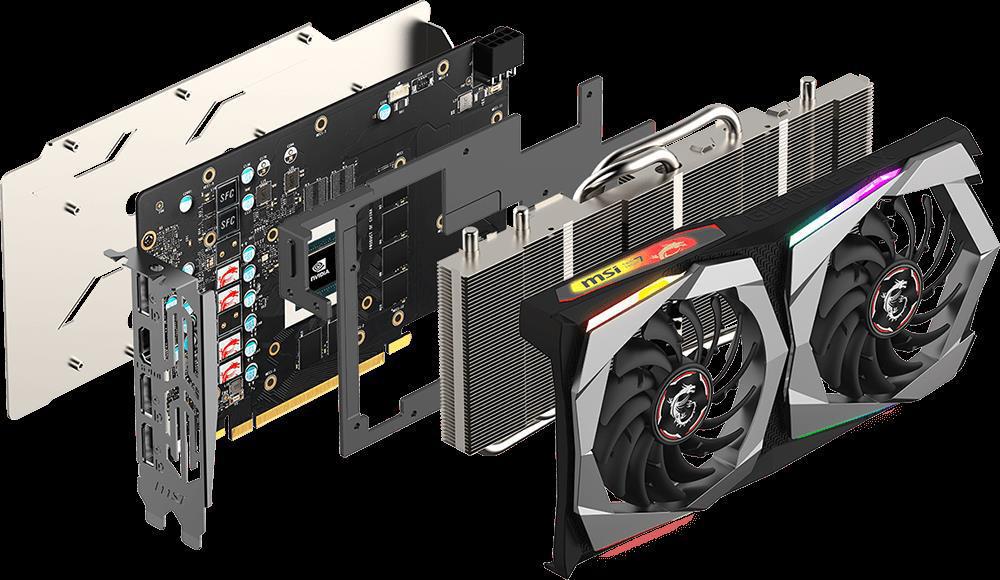 PLAY HARD, STAY SILENT – TWIN FROZR 7 THERMAL DESIGN
The 7th generation of the famous MSI TWIN FROZR Thermal Design brings the most advanced technology for ultimate cooling performance. It features the new TORX FAN 3.0 combined with groundbreaking aerodynamic feats. This means stable performance and a silent experience are guaranteed thanks to low temperatures.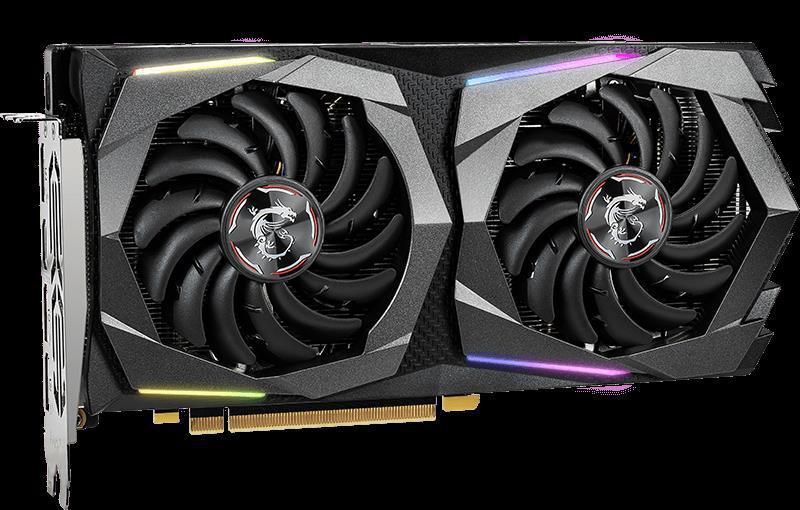 BRILLIANT DISPLAY OF COLORS
Put on a colorful display using the MSI Mystic Light utility. Choose your unique look from millions of available colors and provide a finishing touch with any of the predefined animated effects.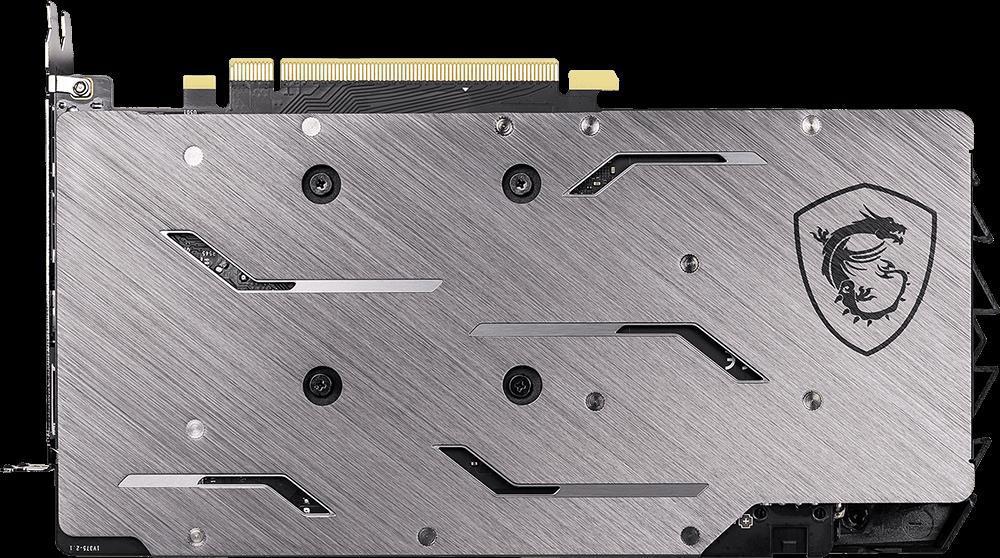 BACKPLATE
Rocking a classy brushed look, the backplate on the GAMING series provides a nice visual finish to the card.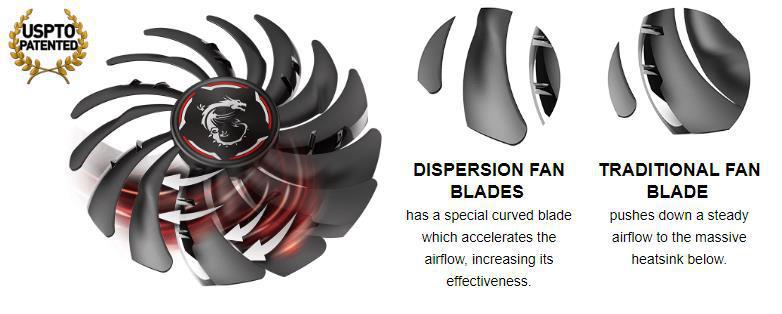 TORX FAN 3.0
A brand-new version of the iconic MSI TORX fan pushes the limits of thermal performance yet further than before. The new trims clearly visible on the traditional fan blade create a focused airflow which in turn is pushed down by the dispersion fan blades for increased static pressure.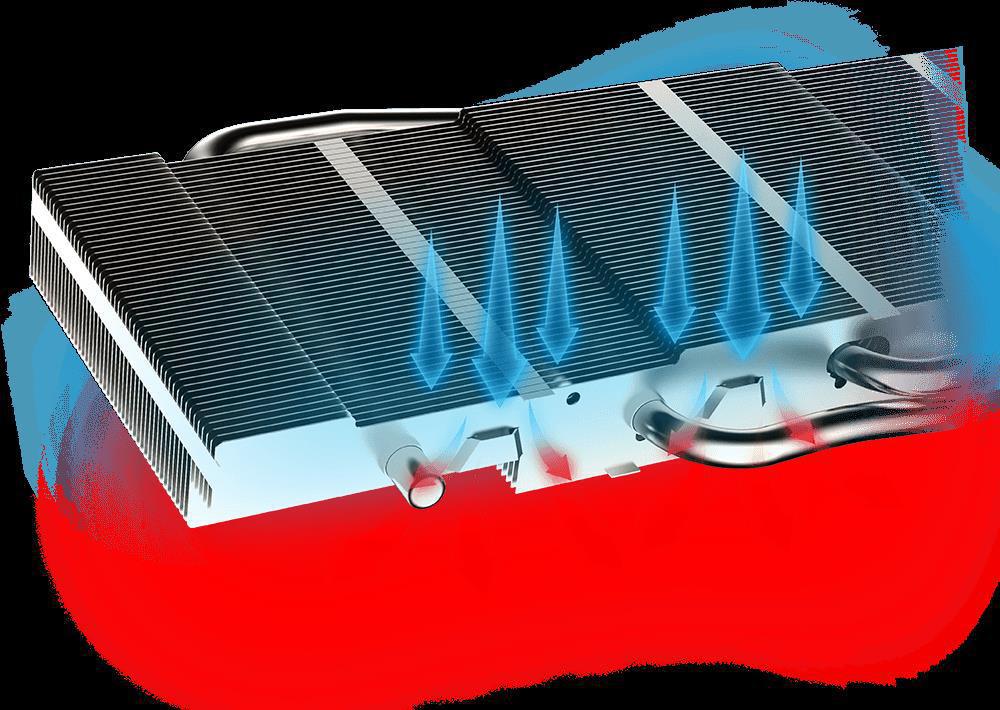 MASTERY OF AERODYNAMICS
In our quest to provide the best cooling, we have mastered the art of Aerodynamics. Airflow Control Technology guides the airflow directly onto the heatpipes, while simultaneously creating more surface area for the air to absorb more heat before leaving the heatsink.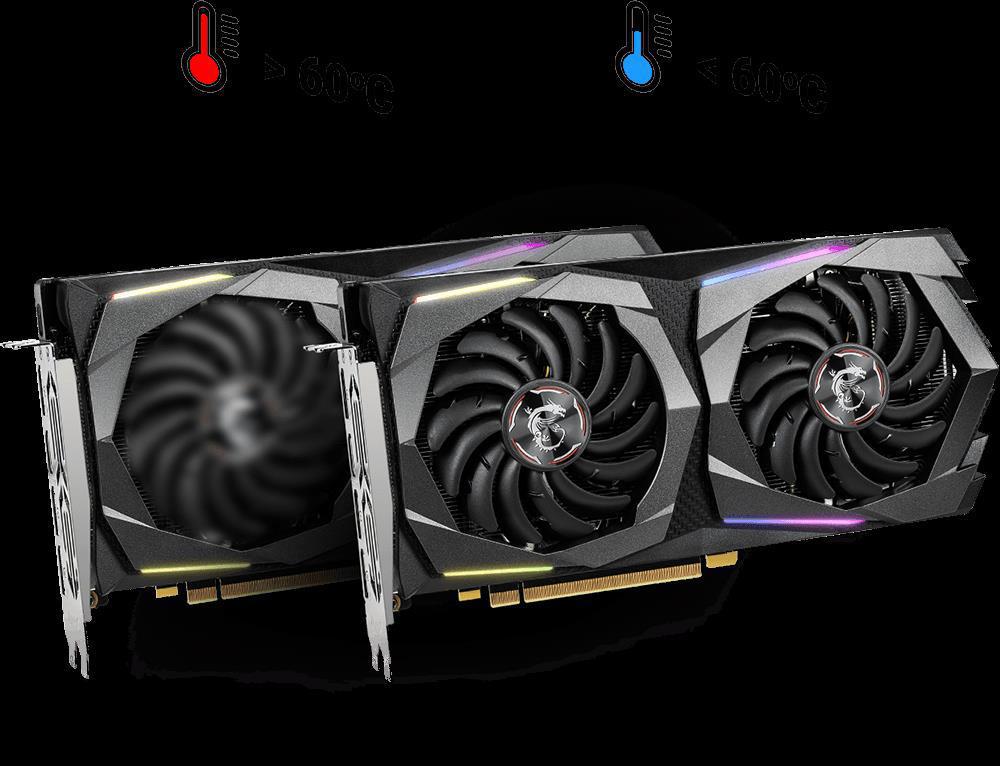 ZERO FROZR: STAY UNDETECTED
First introduced in 2008 by MSI, ZERO FROZR technology stops the fans completely when temperatures are relatively low, eliminating all fan noise when no cooling is needed. When the heat is on during gaming, the fans will automatically start spinning again to keep your powerhouse cool.