A Closer Look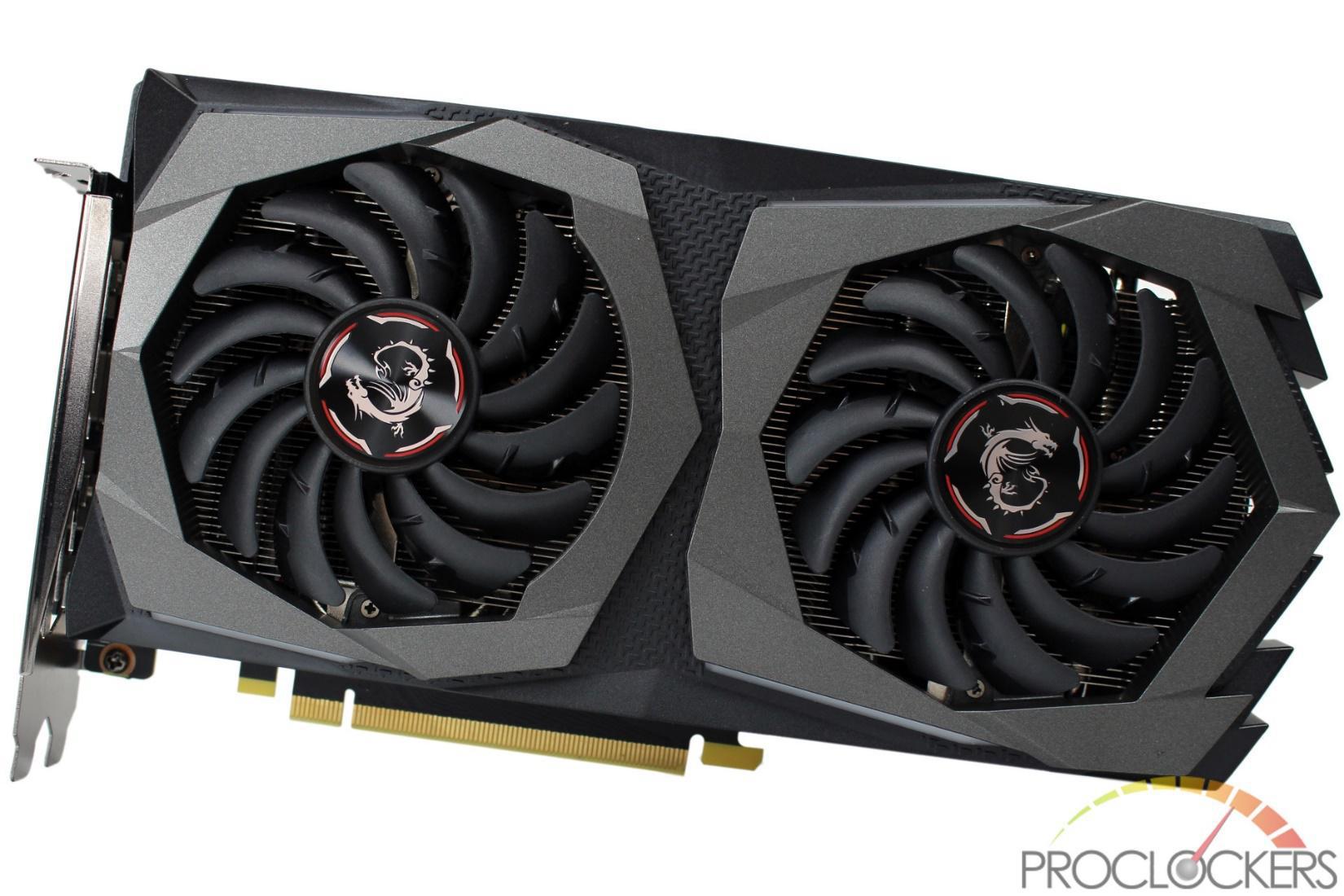 MSI's GTX 1660 Ti Gaming X 6G features twin TORX 3.0 fans with grey accents around the heatsink assembly.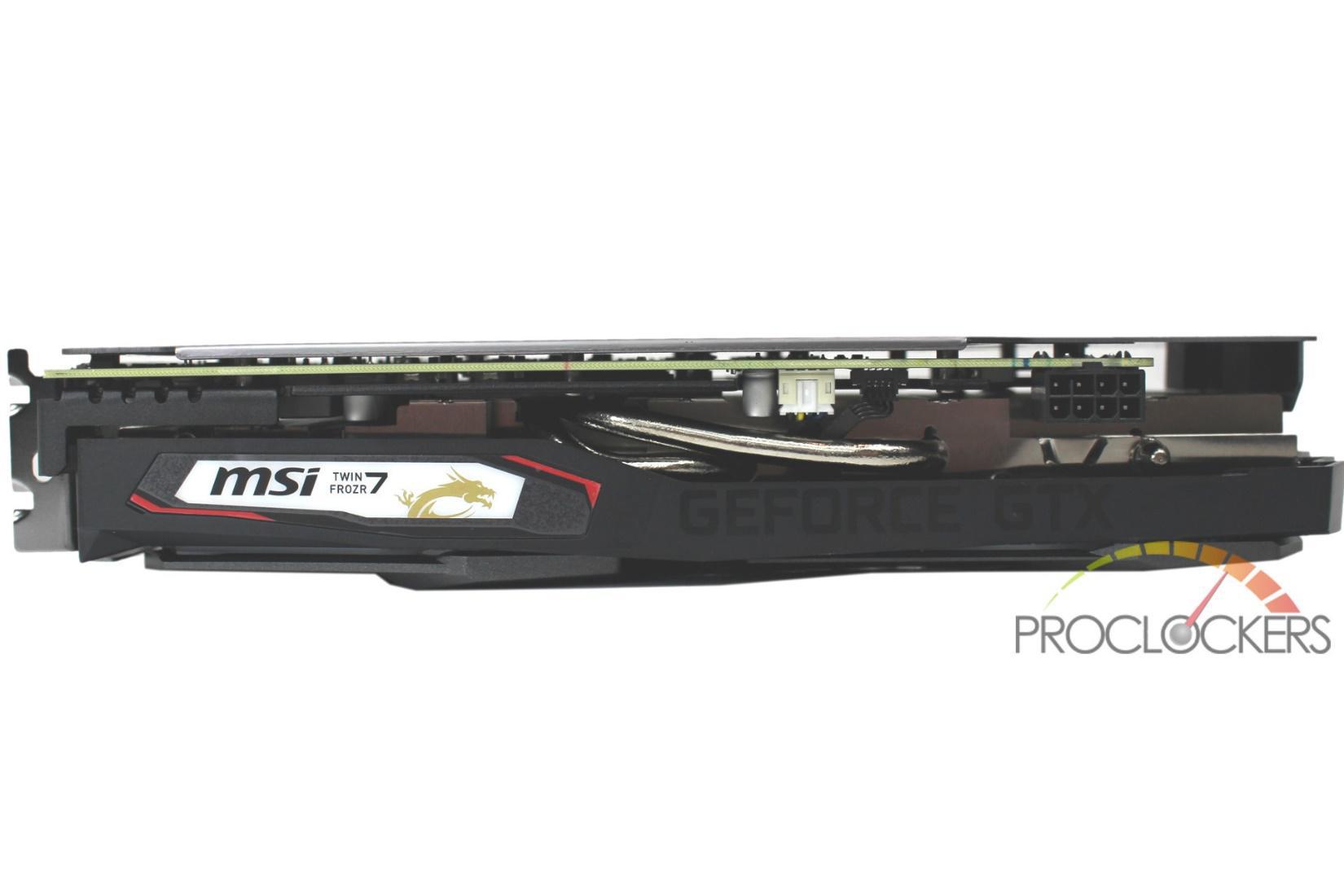 The card extends slightly beyond the standard 2-slot thickness as has been common with nearly all Turing cards so far.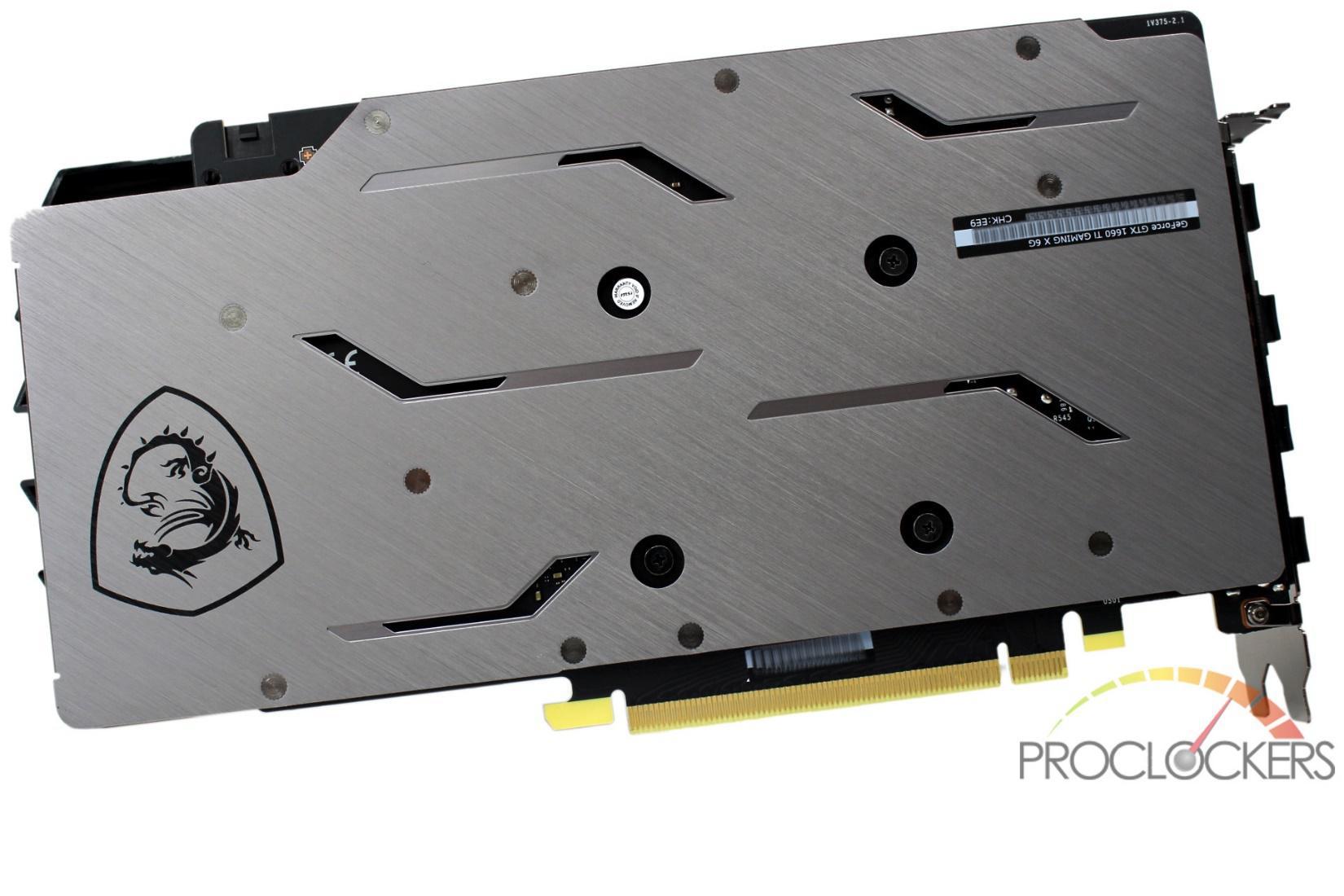 The full cover backplate has the Dragon logo in black more subtle cutout accents. The back plate is also functional and contributes to cooling around the GPU die and memory.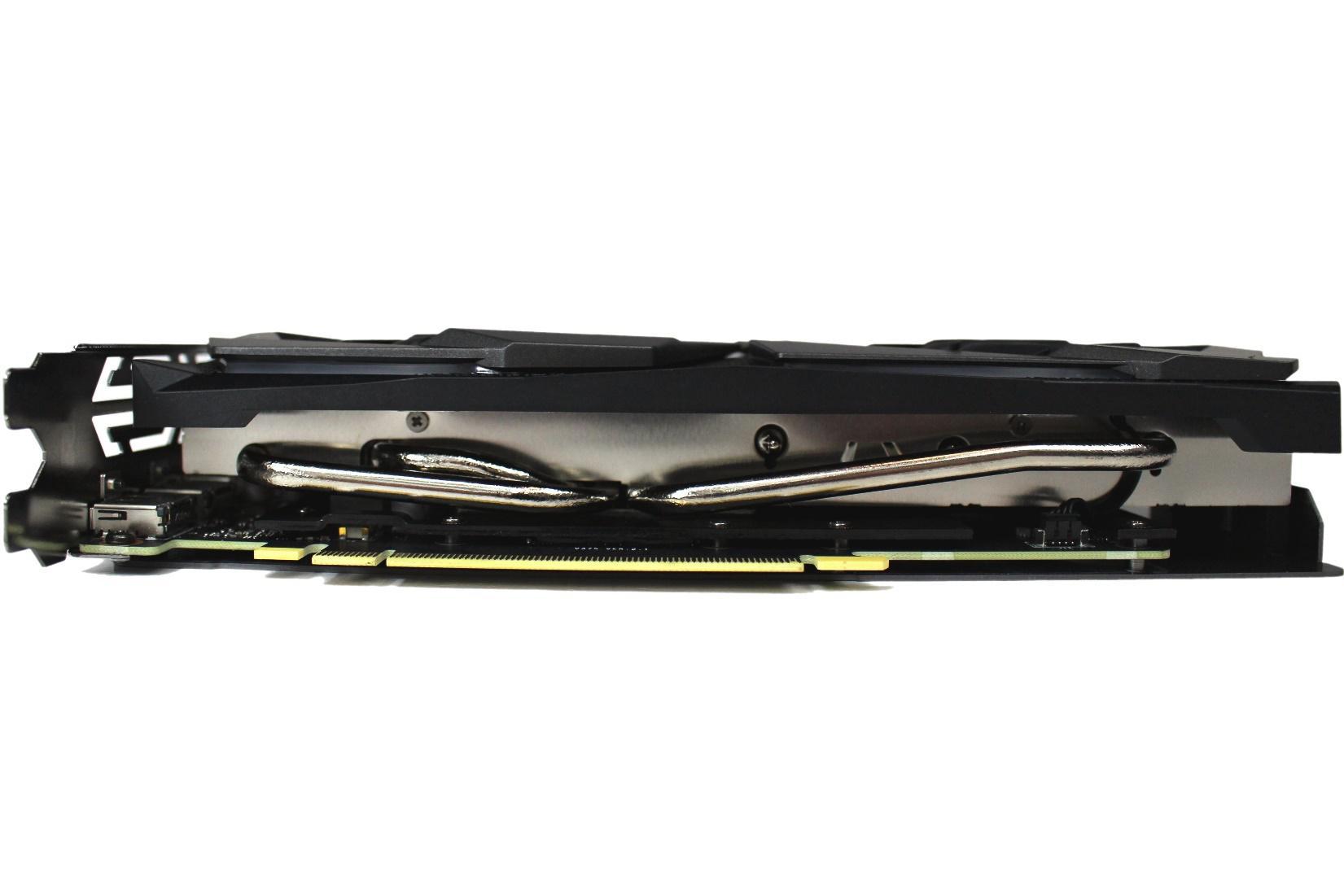 On the business side of the card, there isn't too much to see beyond the PCIe X16 connector. You can see more of the heat pipe system.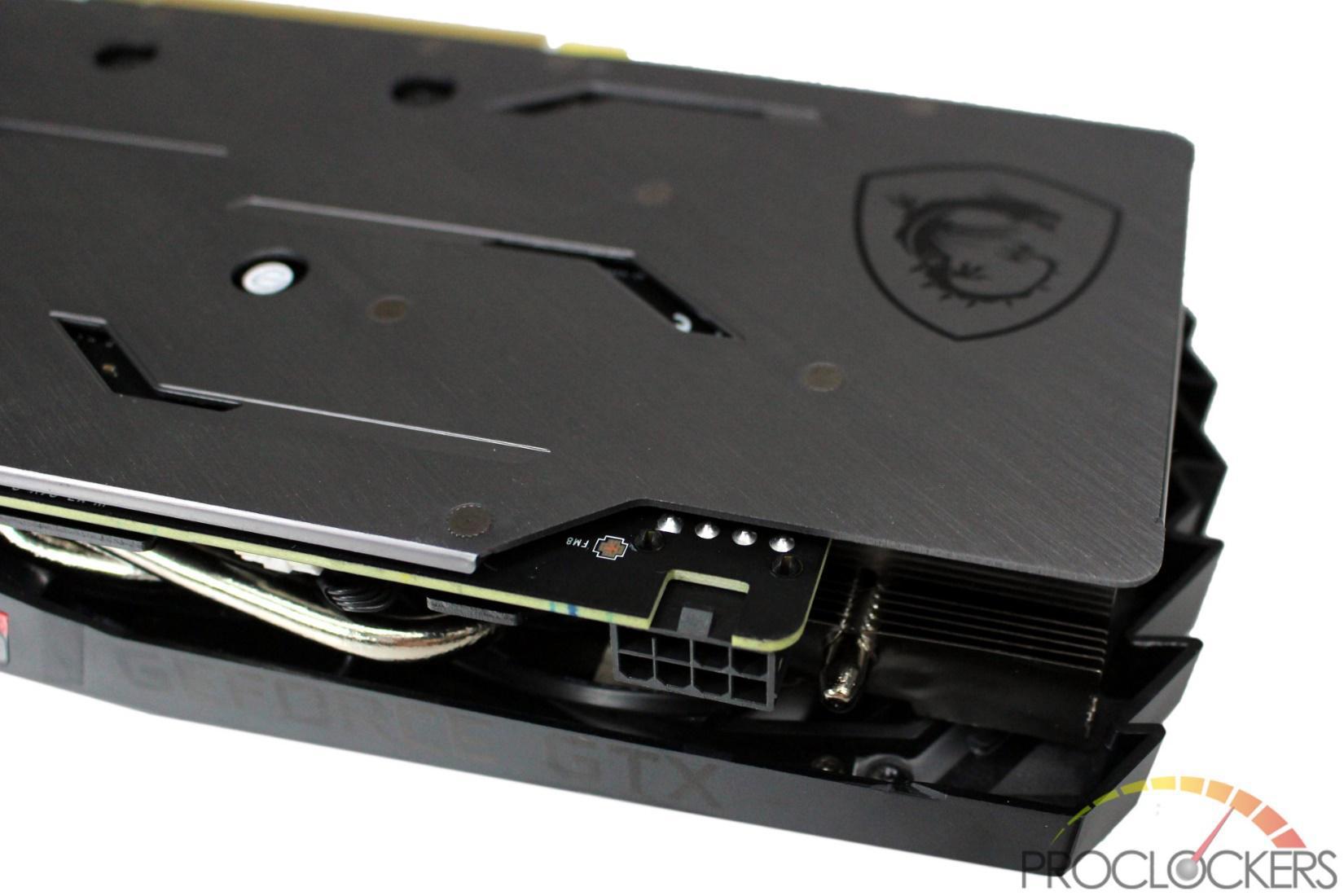 Power comes in on a single 8-Pin connection, providing 225W total to the card with the PCIe slot power budget.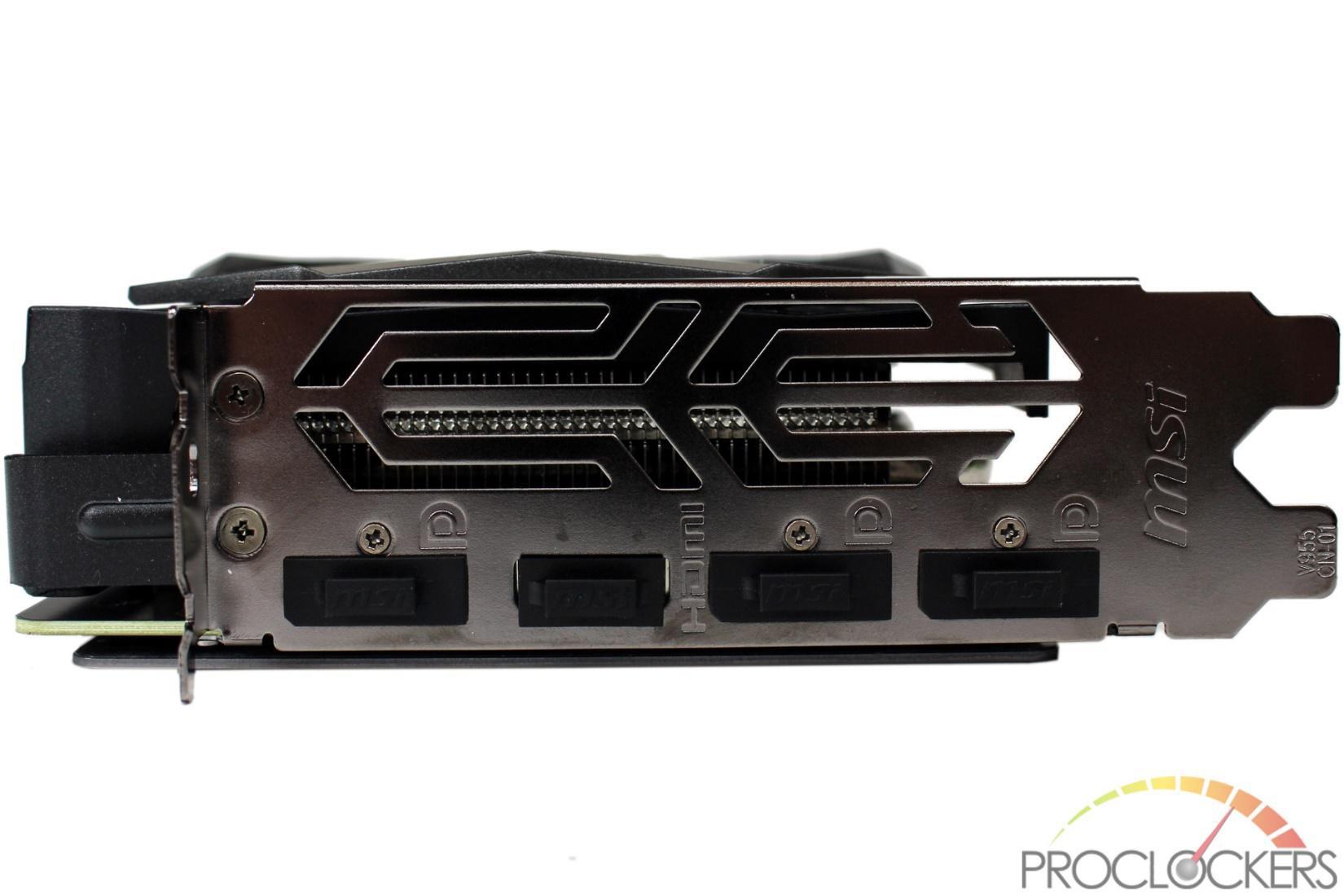 MSI ships the card with all of the connectors capped with rubber plugs. Notice how much the larger the custom PCB is and how much it extends beyond the edge of the rear bracket. Keep that in mind in smaller cases.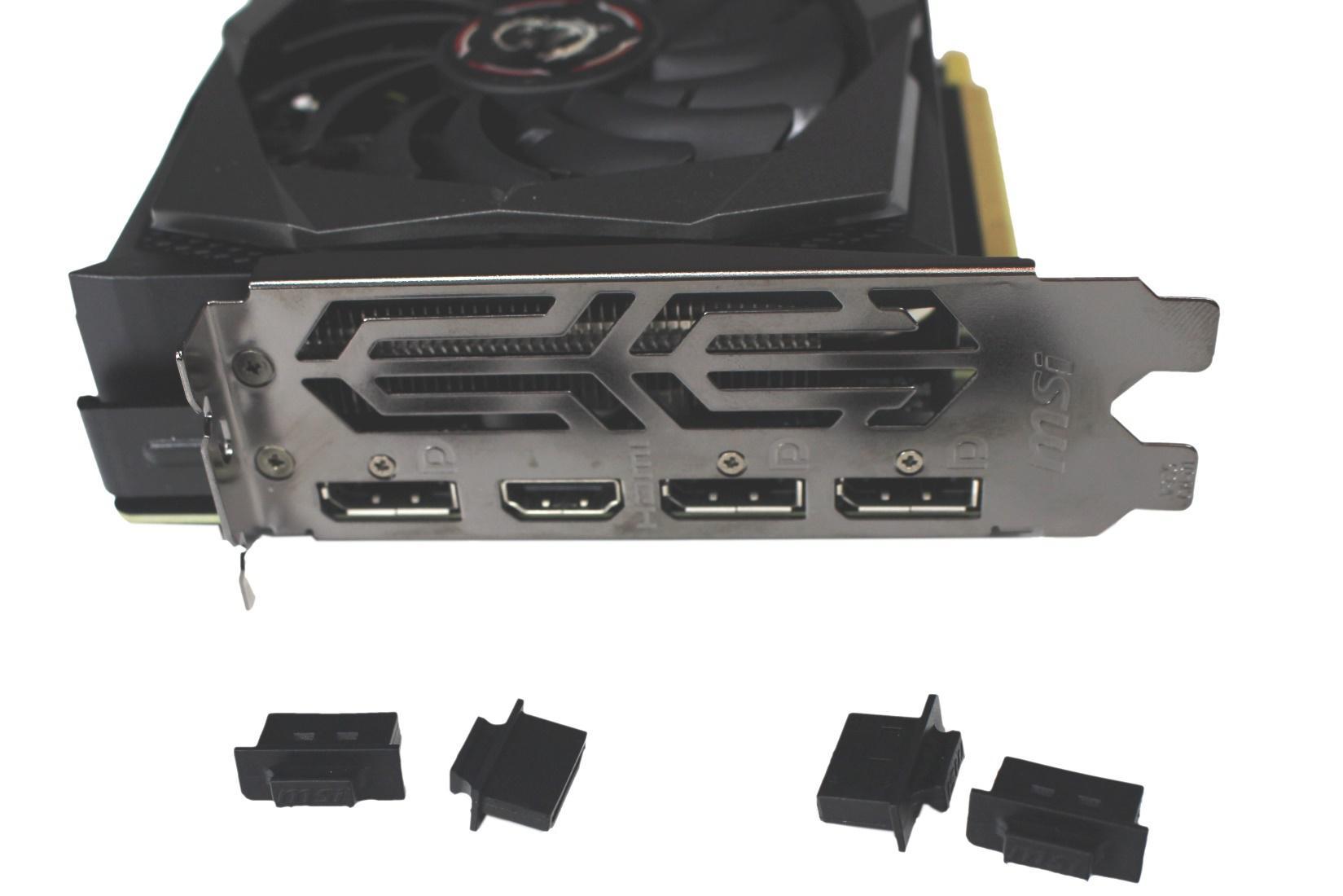 With the port plugs removed, we see three Display Port 1.4 connections, a single HDMI 2.0b.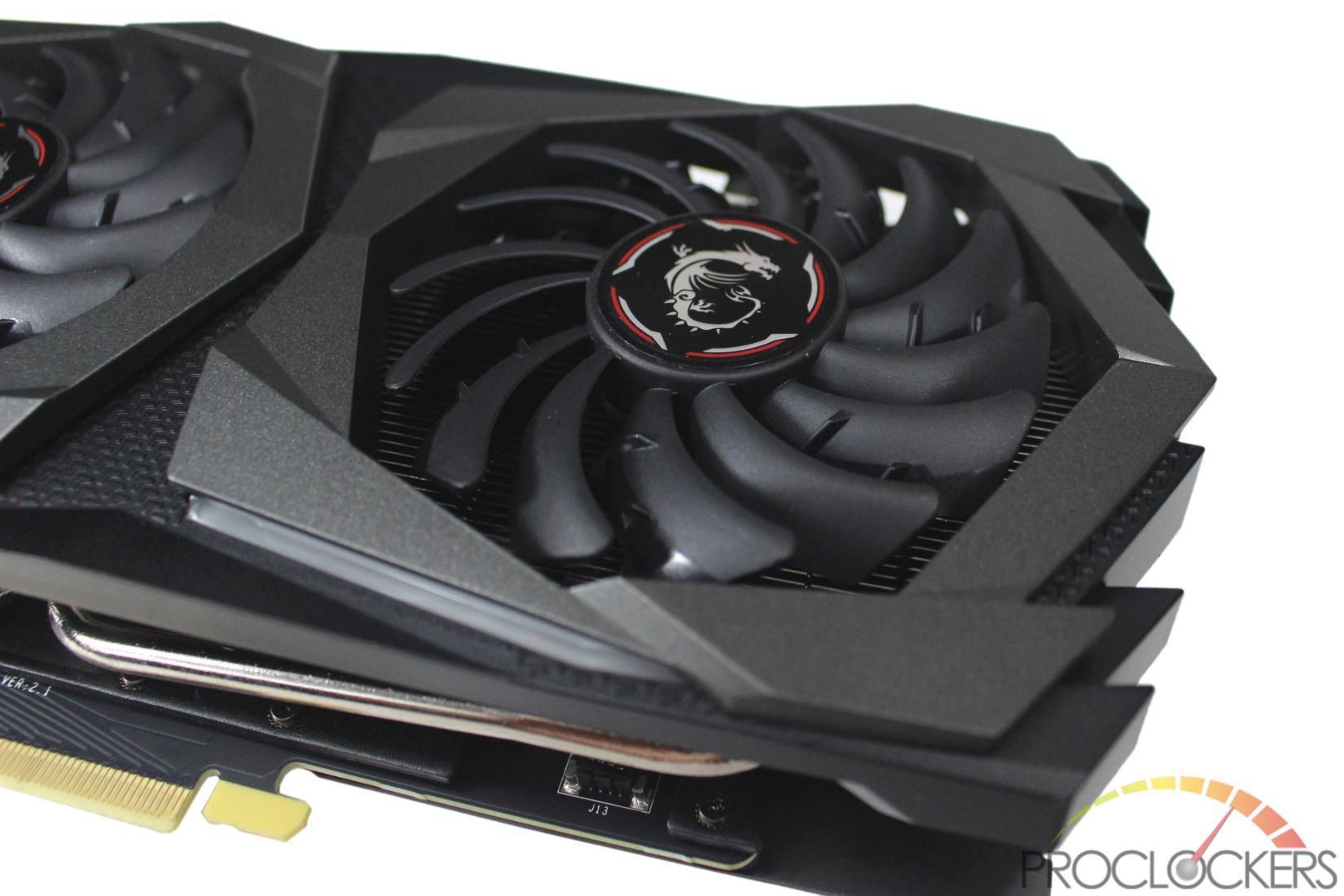 The twin Torx 3.0 fans look great and feature an MSI dragon logo in the center of each. I have to thank MSI here for always getting these logo's centered, it's a personal peeve when the sticker in the middle of the hub isn't centered and wobbles around when the fan is running.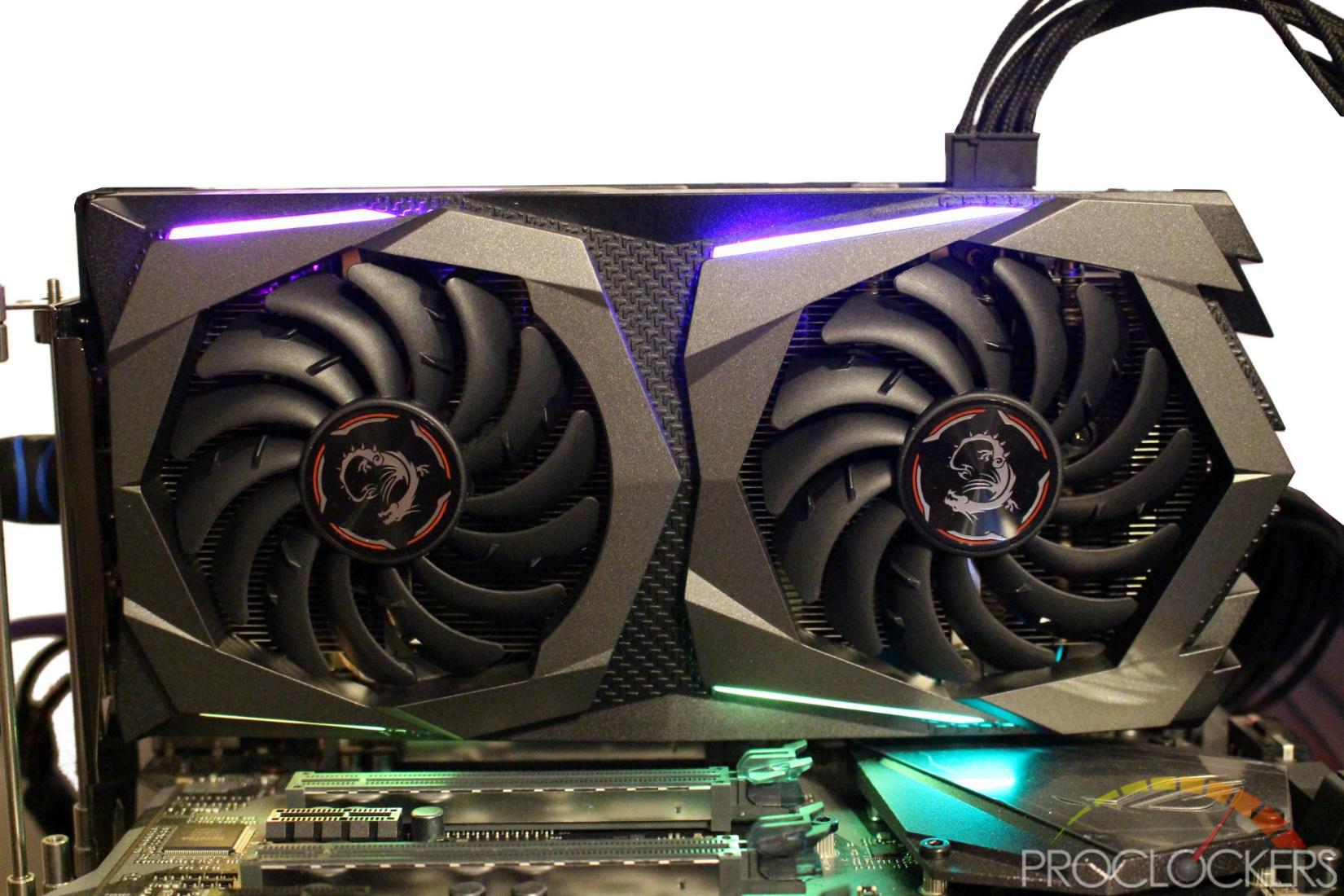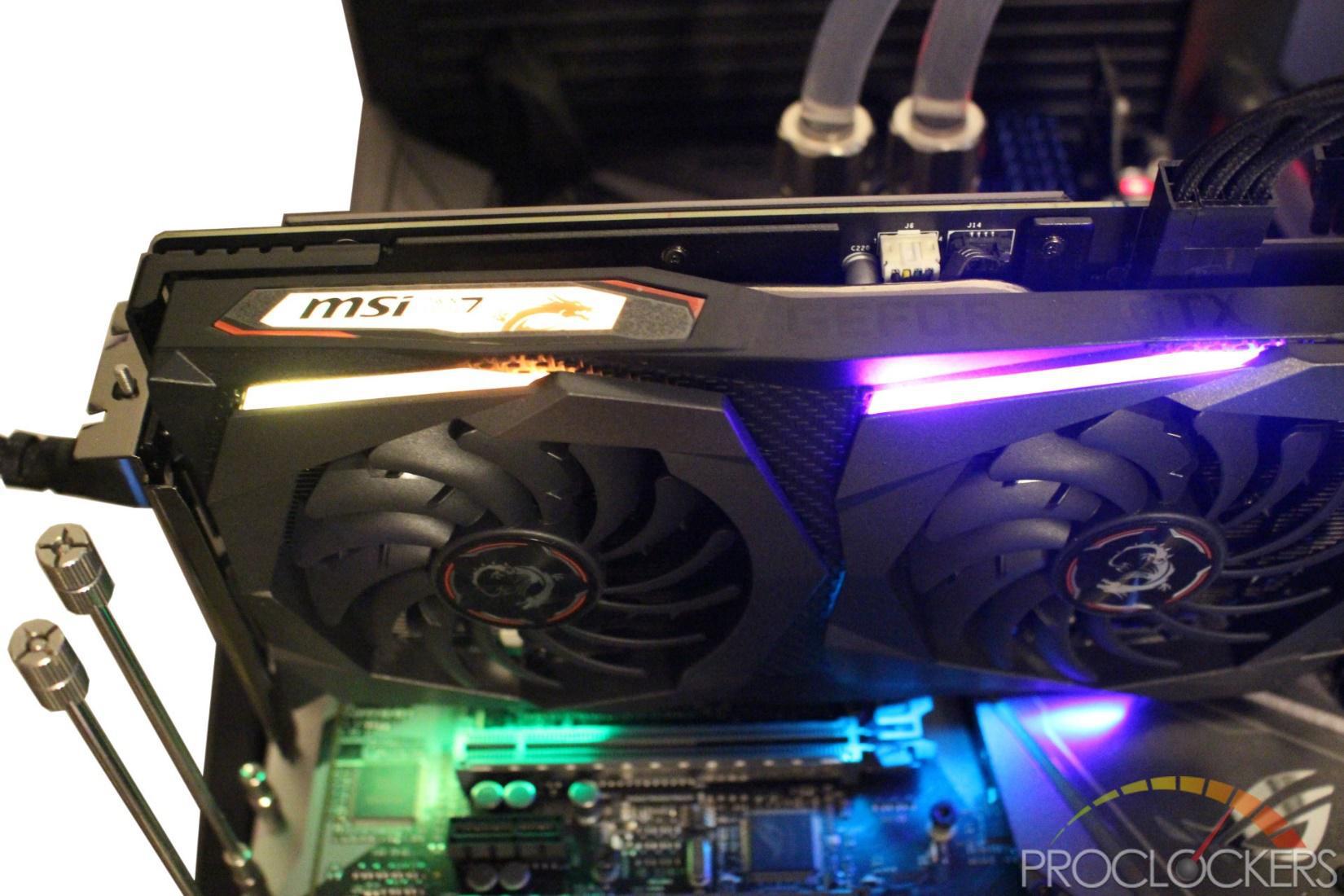 Everyone loves RGB, right?