System Configuration & Software
CPU:  Intel Core i7-8700K
GPU: MSI GeForce GTX 1660Ti Gaming X
Mobo: ASUS ROG Maximus XI Apex
Ram: 16GB G.Skill TridentZ RGB 3200MHz C16
SSD: Toshiba OCZ RC400 480GB
Chassis: Streacom Open BenchTable
OS: Microsoft Windows 10 Professional
All testing was performed at stock settings with the exception of system memory that had its XMP profile enabled.
MSI Afterburner
MSI Afterburner is the world's most recognized and widely used graphics card overclocking utility which gives you full control of your graphics cards. It also provides an incredibly detailed overview of your hardware and comes with some additional features such as customizing fan profiles, benchmarking and video recording. MSI Afterburner is available completely free of charge and can be used with graphics cards from all brands.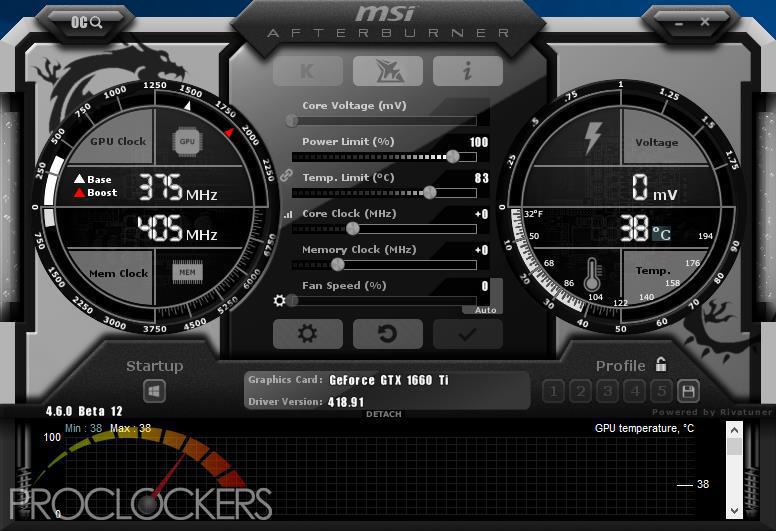 MSI Dragon Center
MSI's latest software utility rolls the entire suite of tools up into one seamless one-stop-shop for total system control. Features include:
Optimize game settings and enjoy a high-quality gaming experience.
System performance tuning, you can choose overclock or silent.
Monitor system information.
Adjust the color of the screen display and enjoy better visual effects.
Register your MSI products.
Control the LED light effects and synchronize effects of your devices.
Manage network connection settings.
Use utilities to control special features.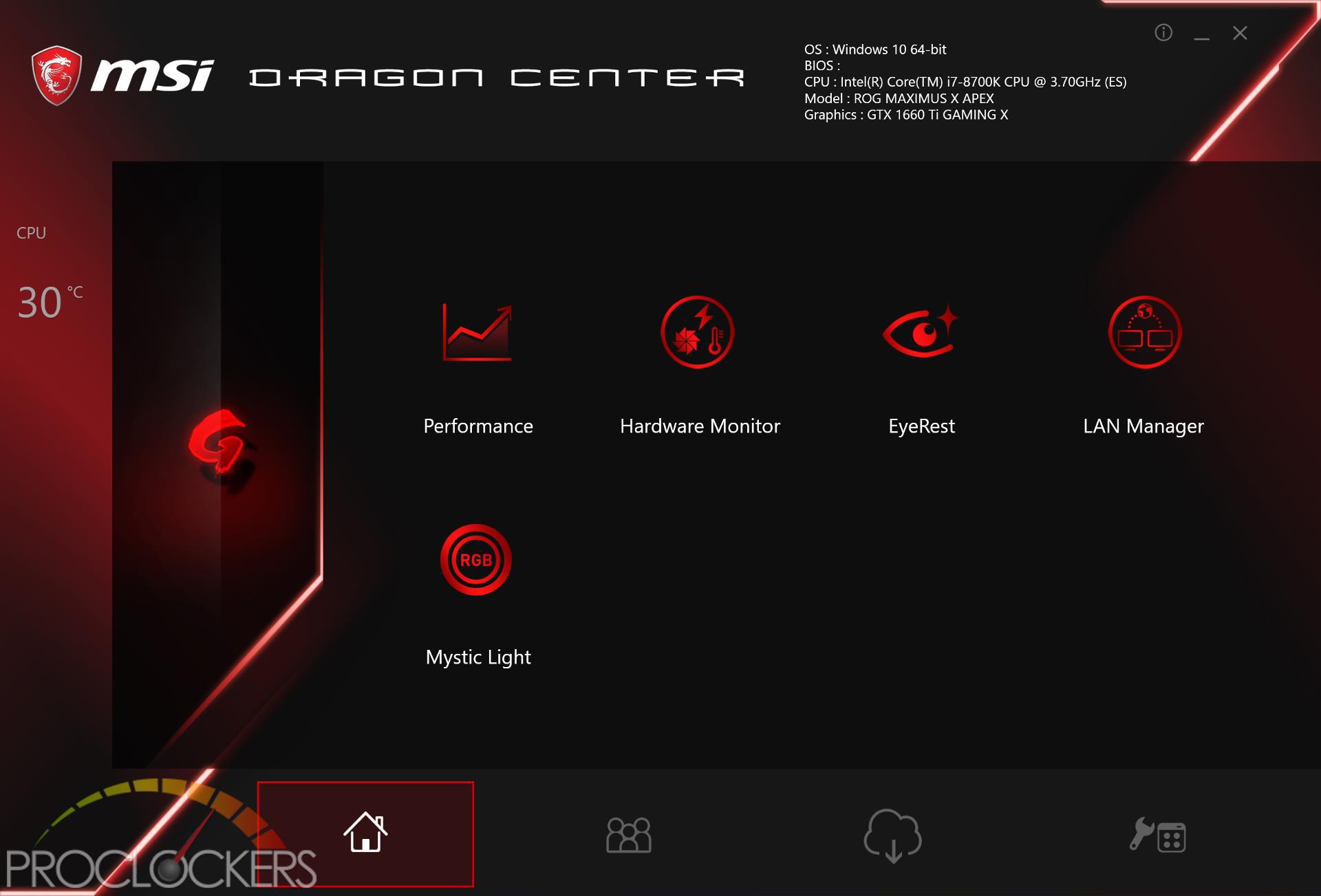 MSI Dragon Center rolls nearly all of the previous separate software packages up into one neat interface.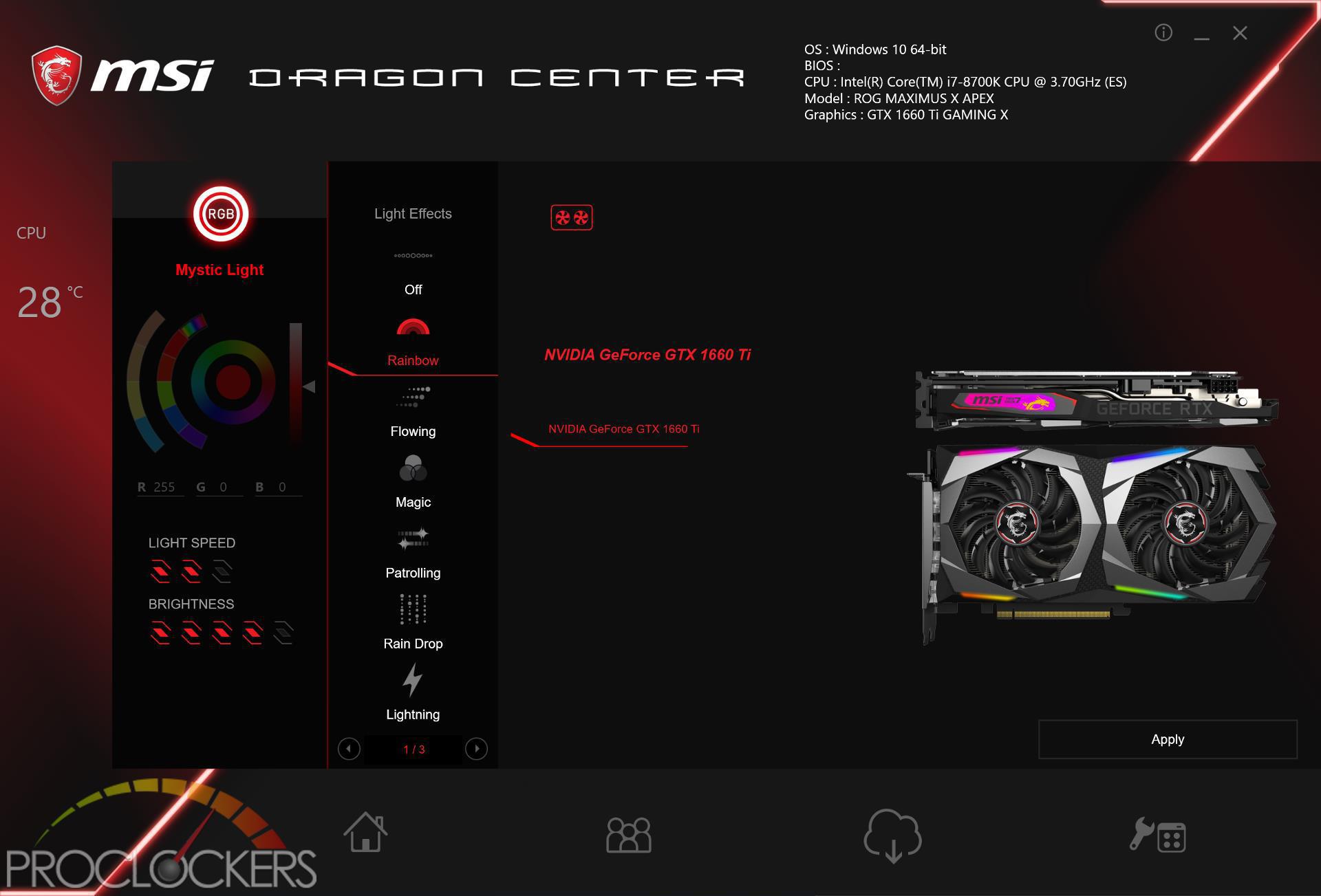 You get access to all of the lighting controls formerly found in the mystic light app.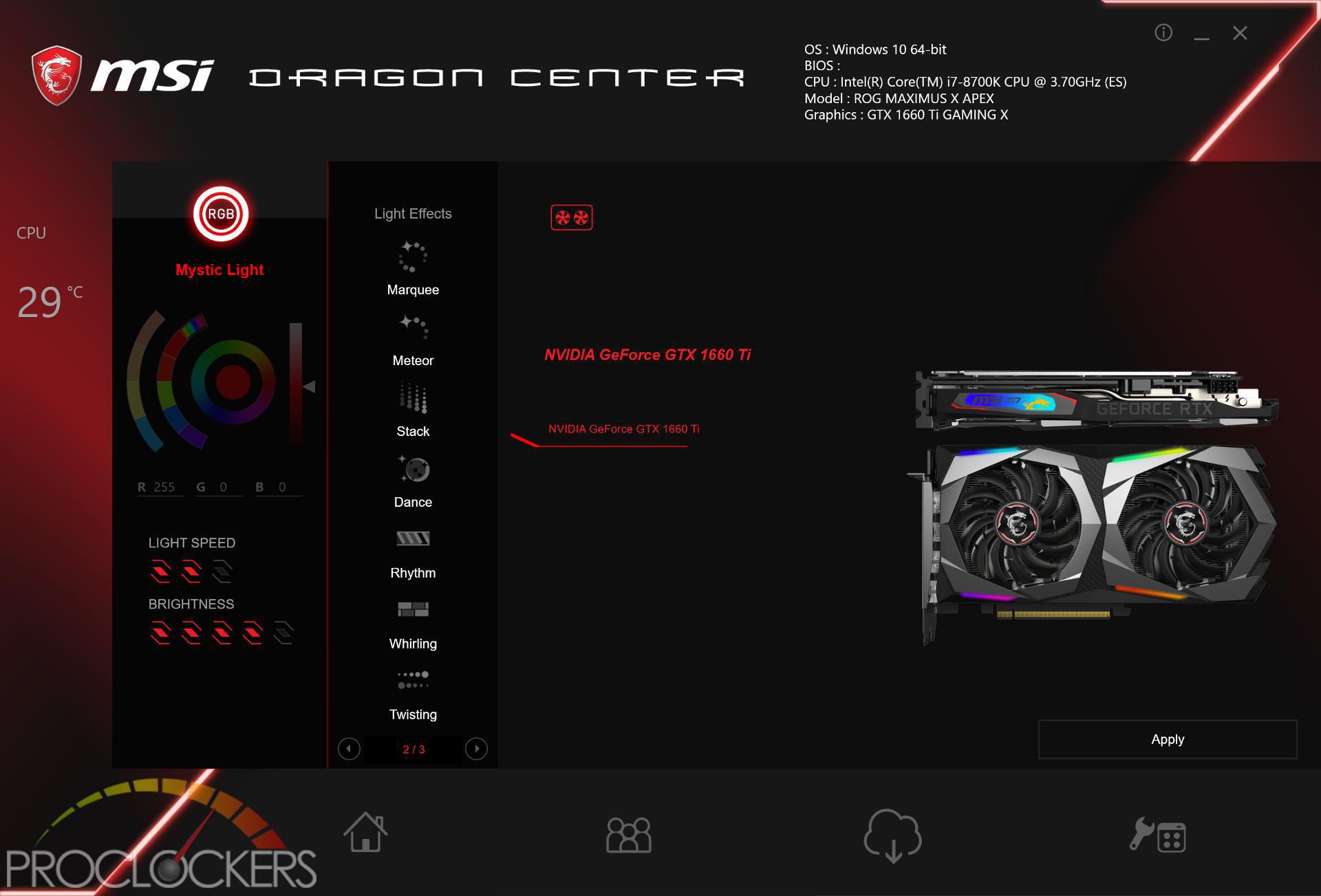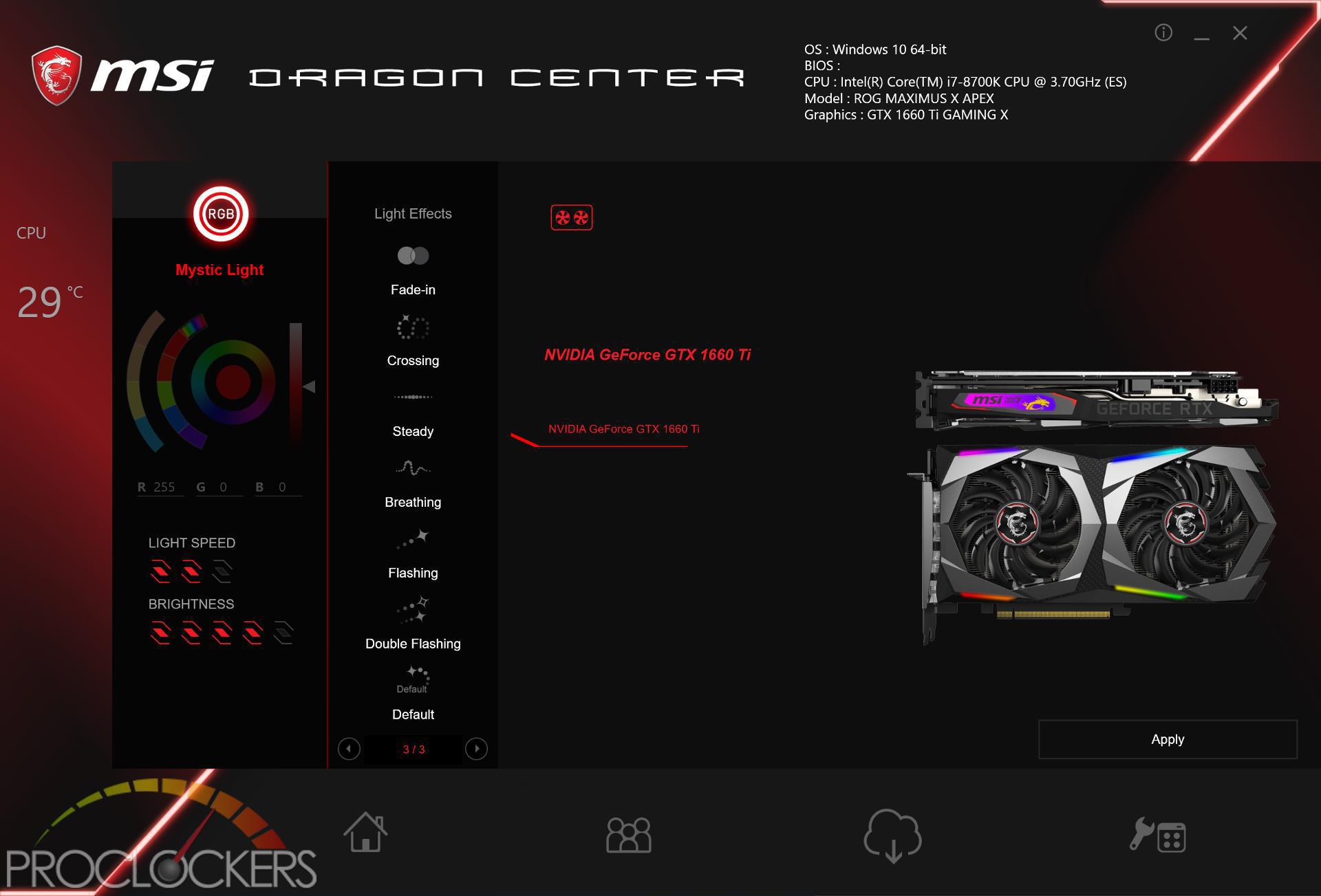 And just as many if not more effects, both static, dynamic and reactive.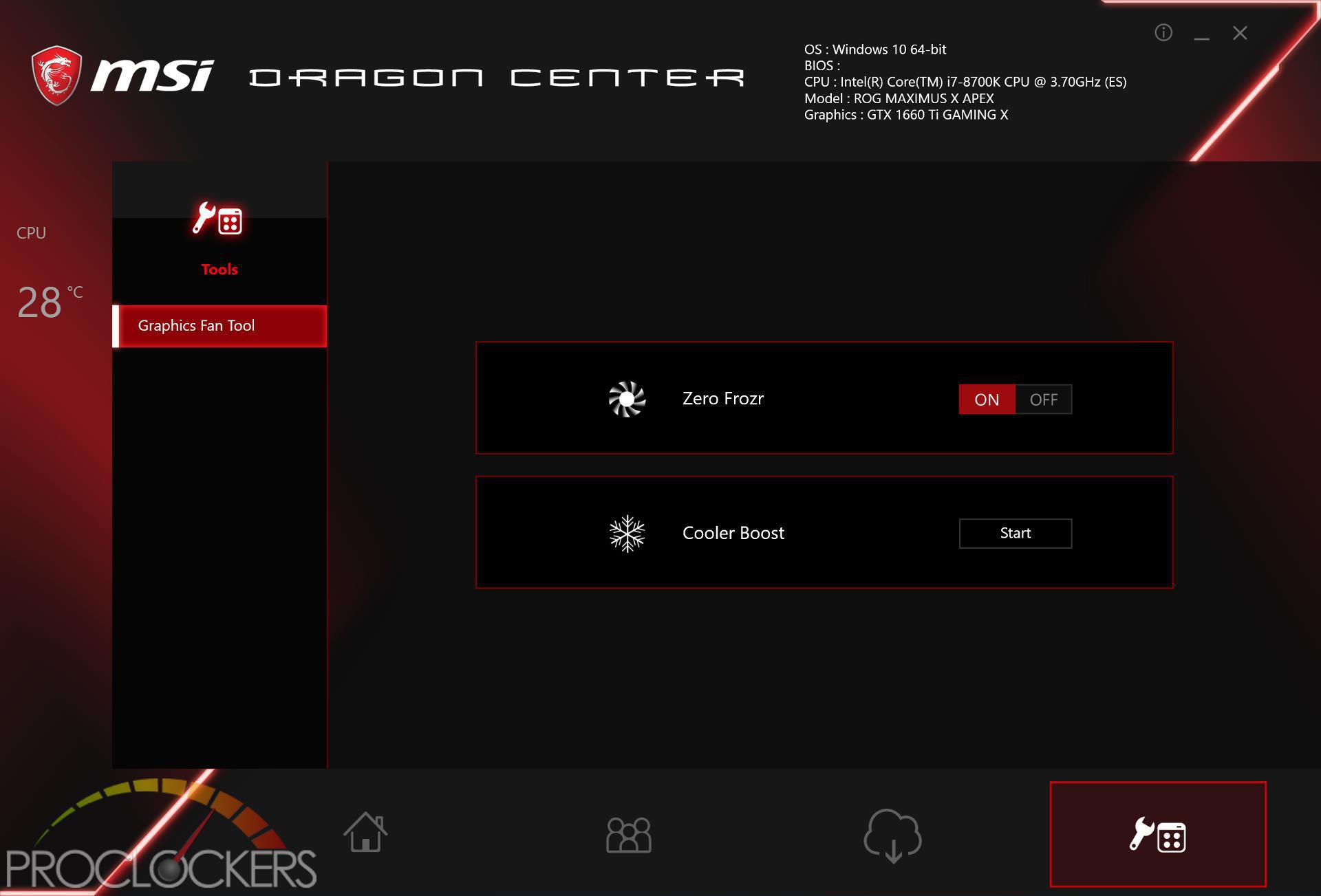 You can turn the Zero Frozr mode off and on, or even bump the fan speeds a little for even more cooling.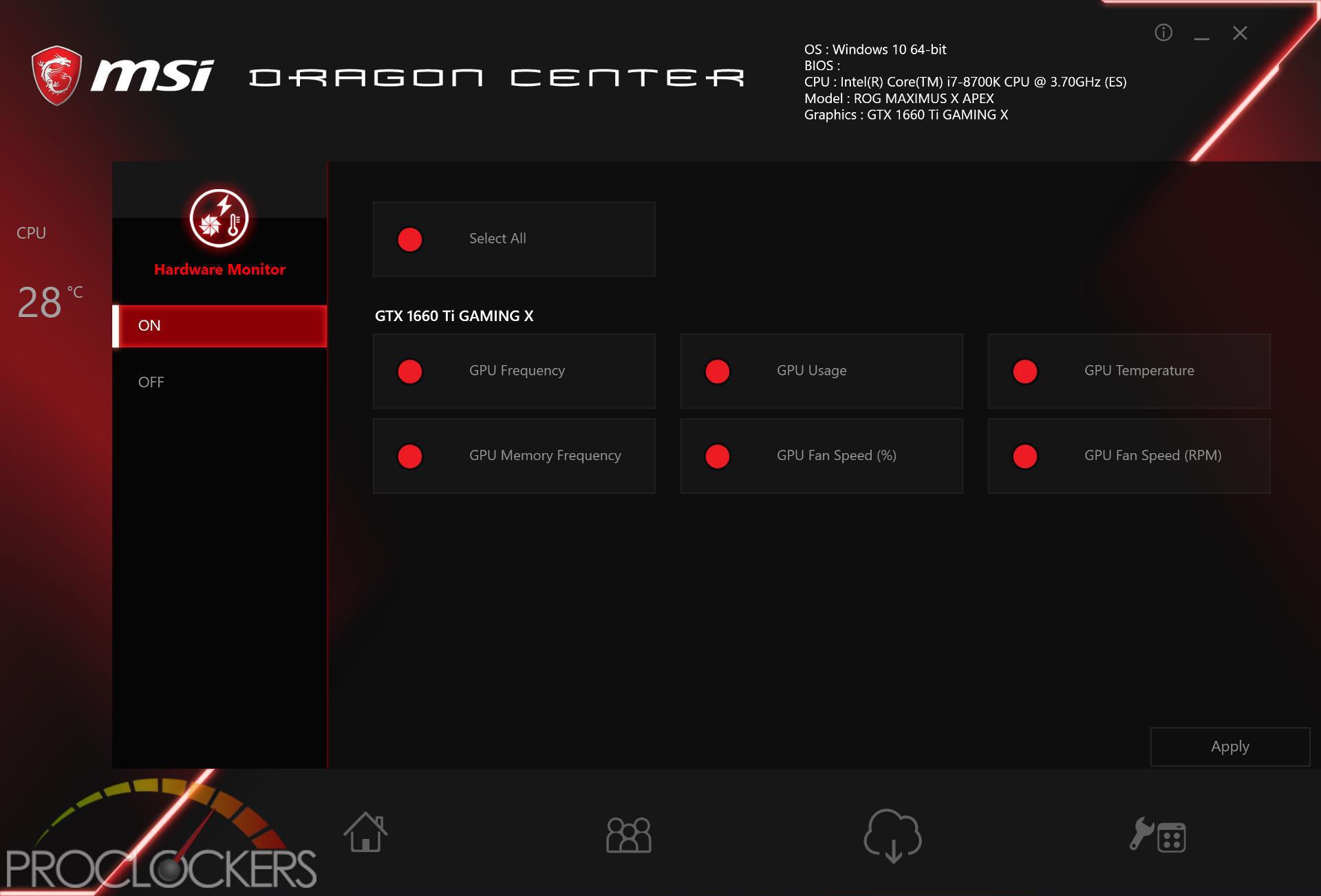 You can enable a hardware monitor to keep tabs on your GPU.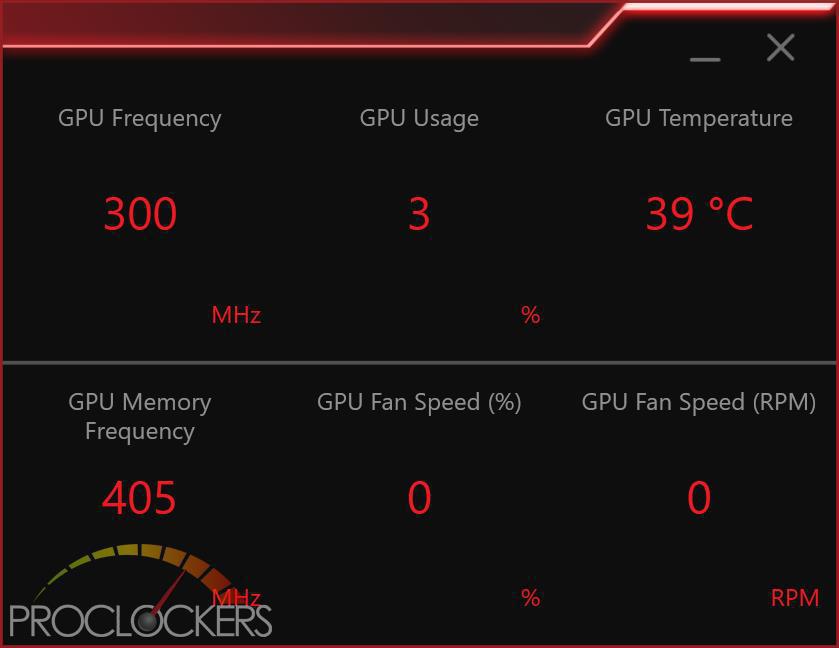 This is quite handy for benchmarking.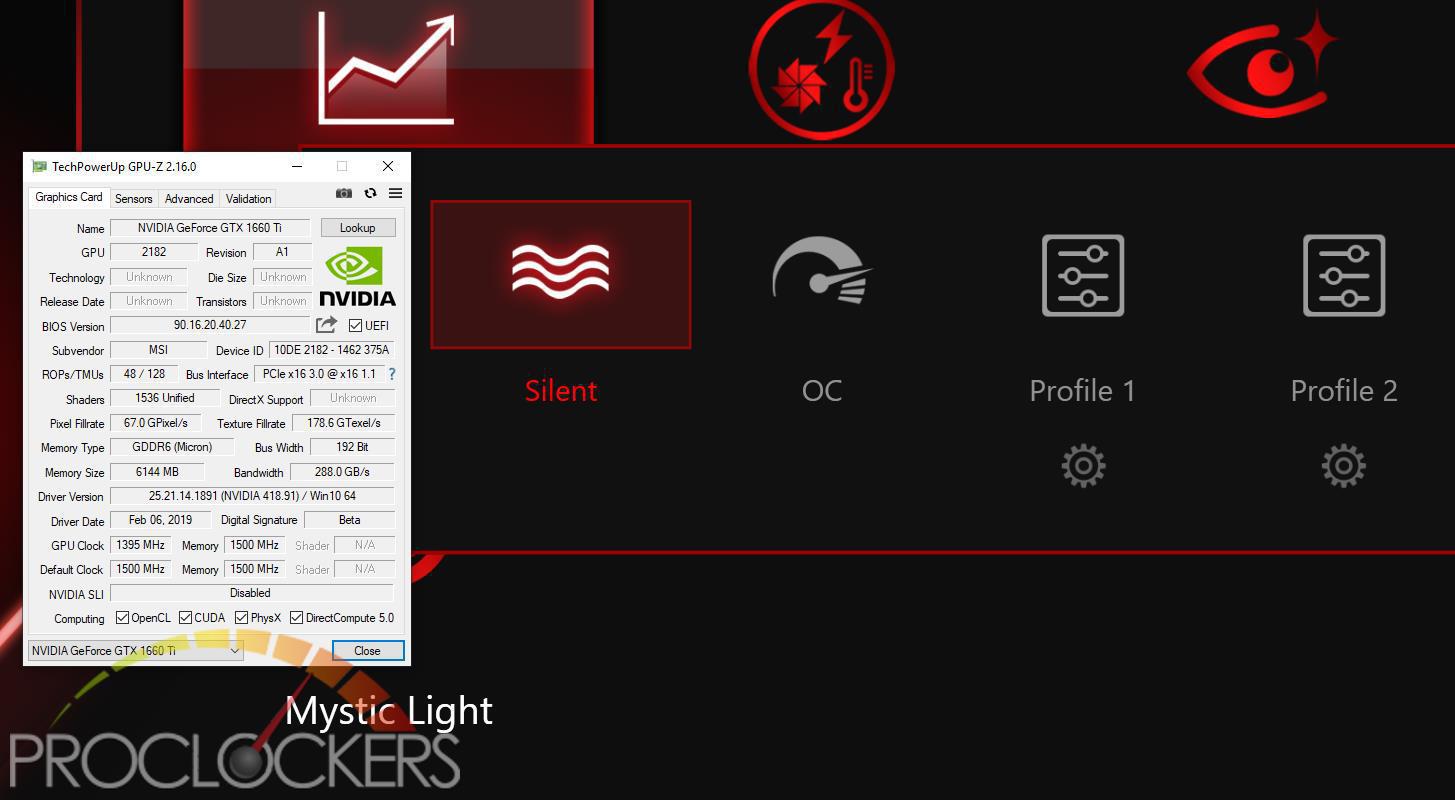 You can switch profiles, and even do some basic overclocking. More advanced OC will require Afterburner. The Silent profile here lowers the base clock down to 1395 MHz.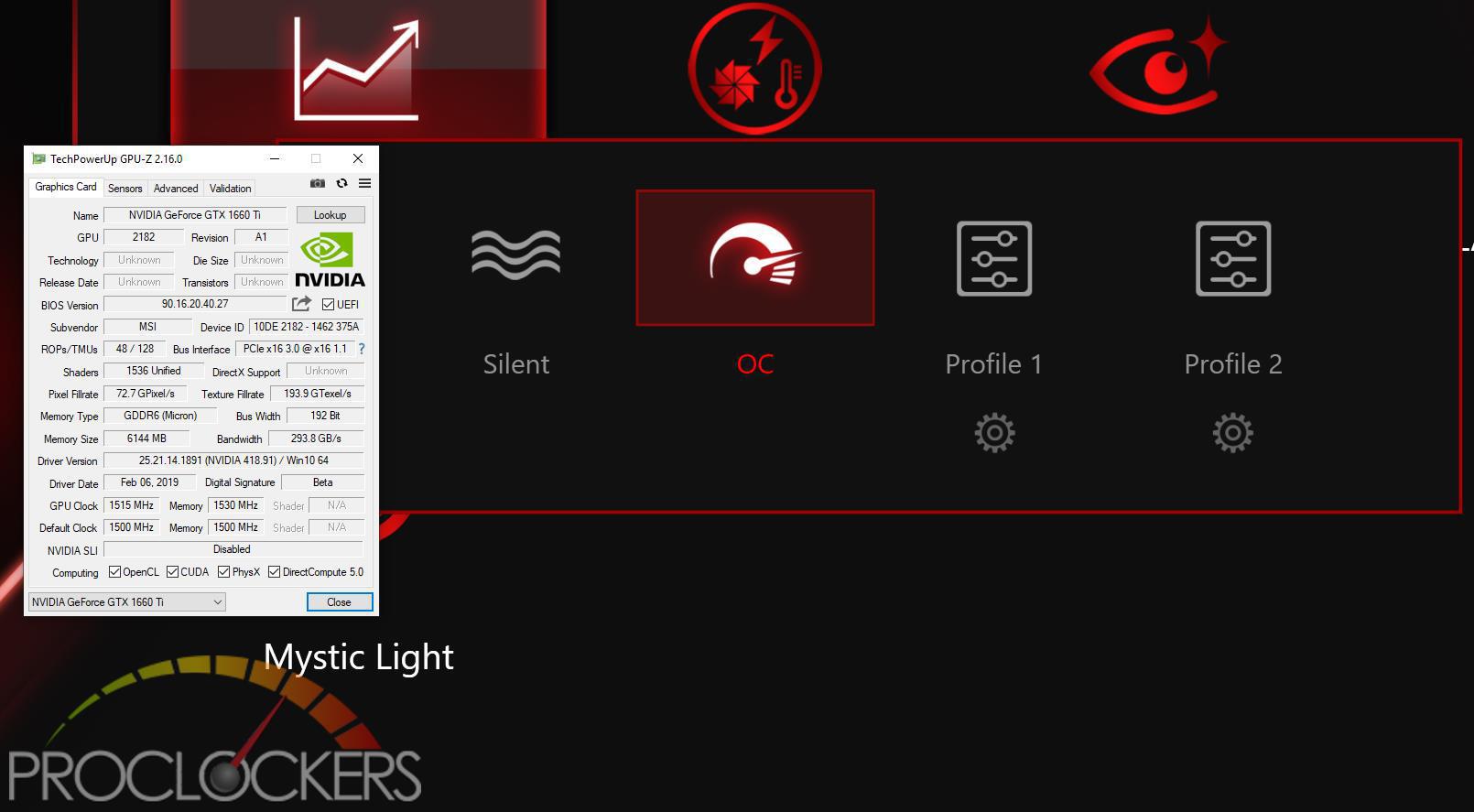 The OC Profile takes it up to 1515 Mhz.