Overclocking
Starting out with our card in OC mode, we'll see how far we can push it.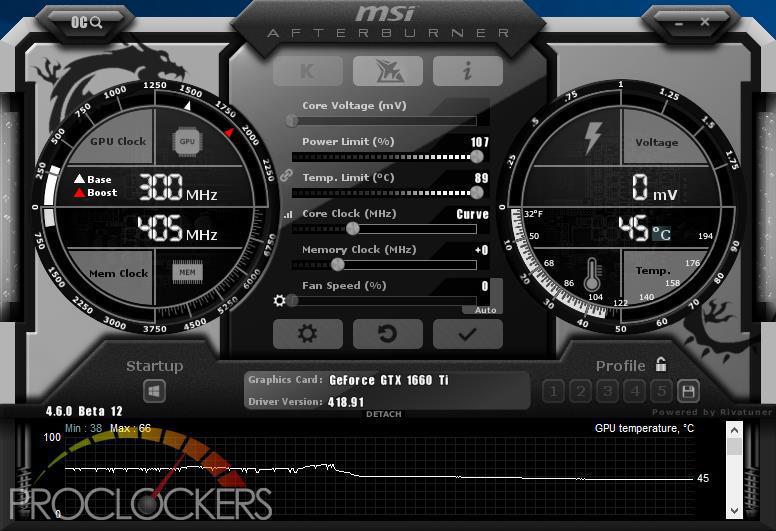 All of our Turing powered cards have seen the biggest limit to performance coming from the power limit on the board, so we max ours out. It goes to a fair 107%. Not the highest we've seen, but it should provide a boost.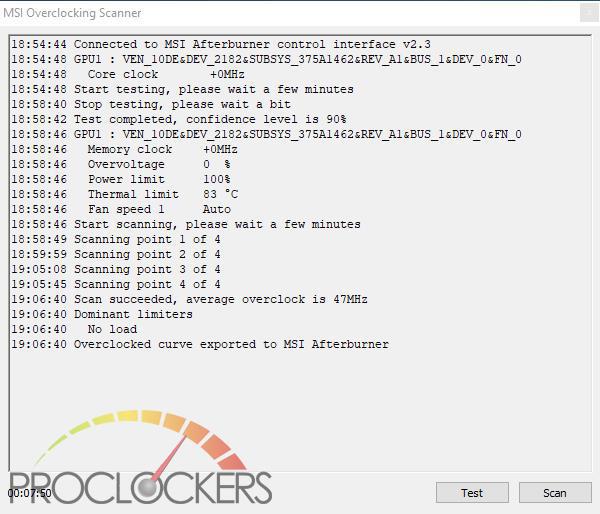 Next, we'll try the OC Scanner built into MSI's Afterburner program. It takes several minutes to complete the testing and tuning.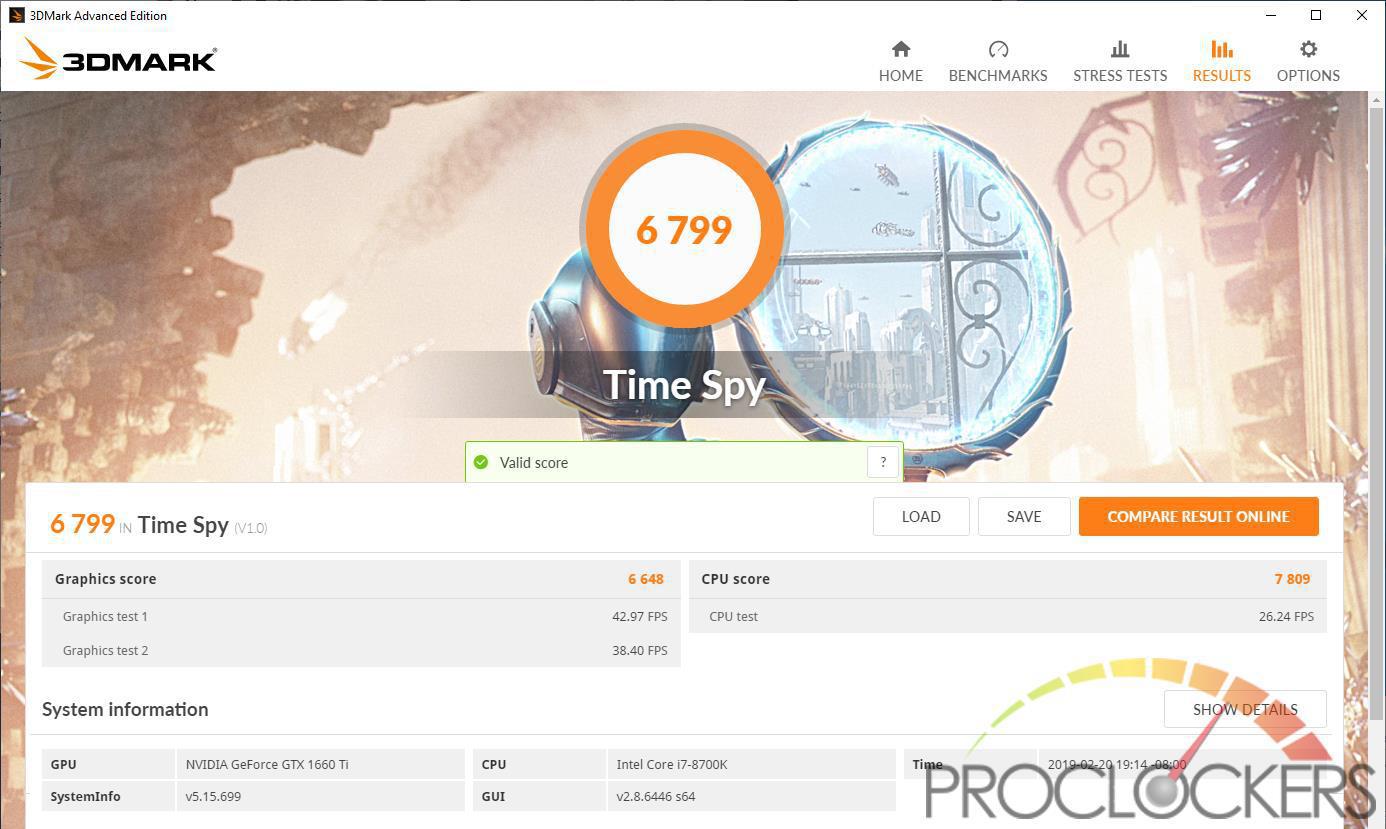 This gives us a few hundred extra points in Time Spy over our 'stock' run of 6586.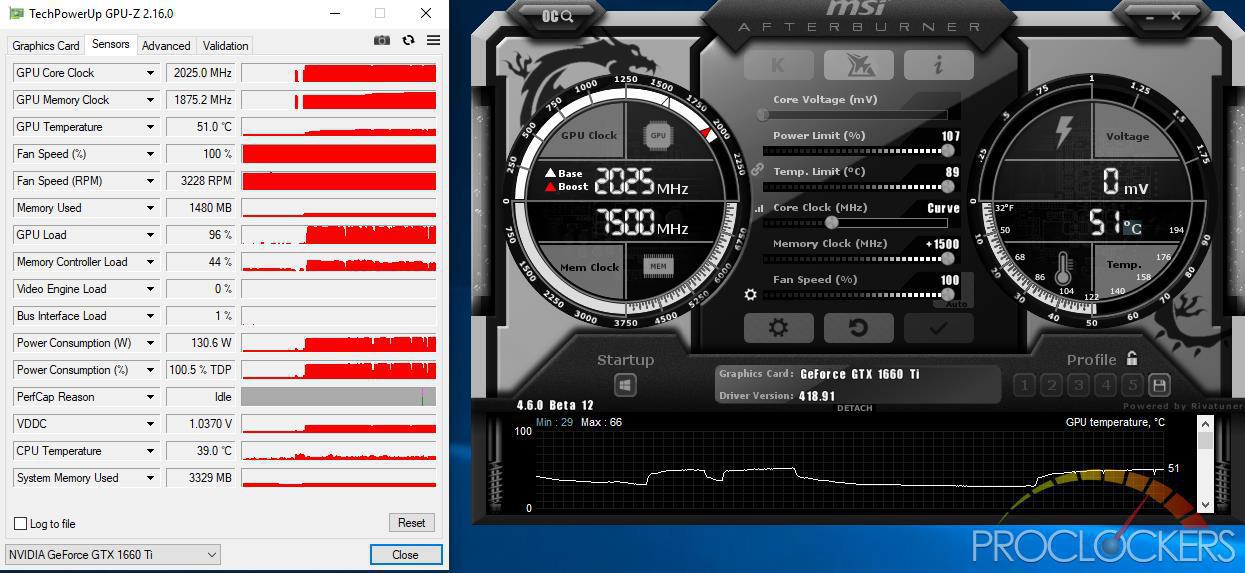 Next, we'll push the memory speeds up a little. And a little more. And a lot more. And more after that. Wow, buried the slider at +1500 MHz on memory with Heaven running a loop and it appears to be stable with no artifacting. For the record, that's 15GHz effective speed!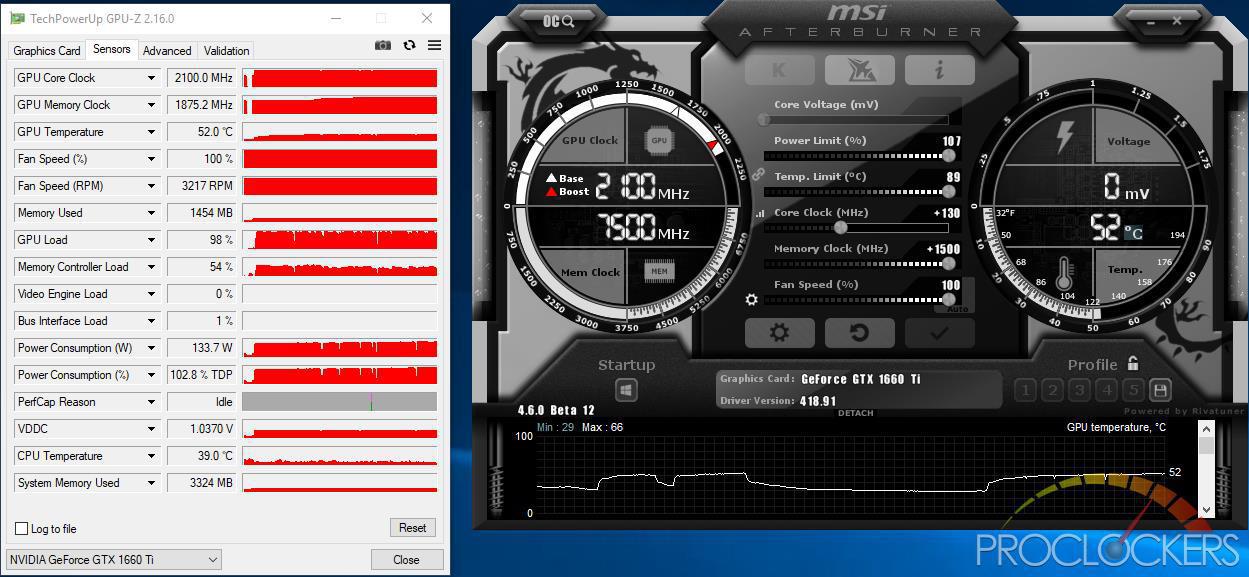 Next, we get the core clock up to +130 MHz. this gives us a stable Core boost clock speed of 2100MHz with the rare dip to 2085MHz.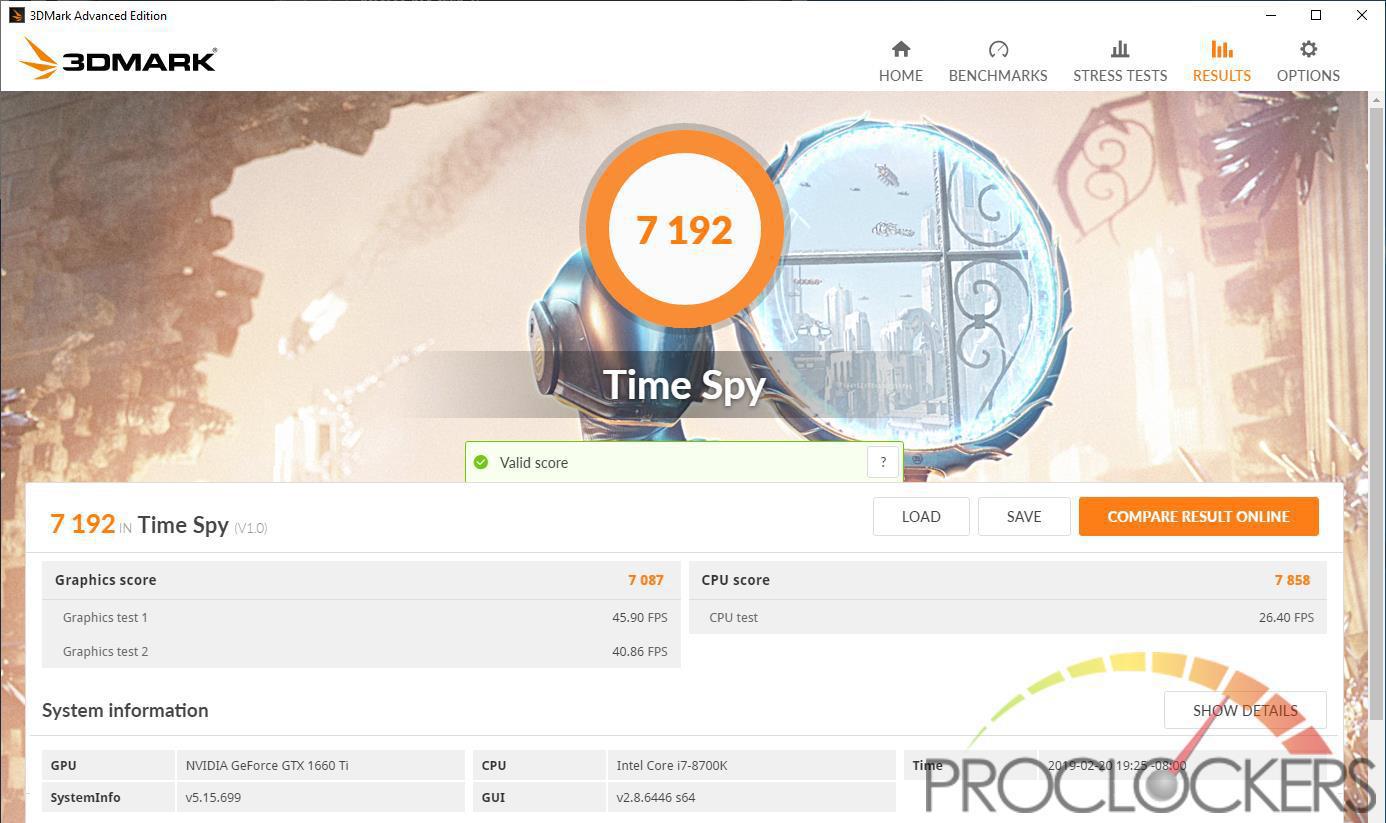 Between the bewildering memory overclock and the respectable core overclock, our Time Spy score jumps a whopping 9.2% over stock to just under 7200 points, awesome!