Introduction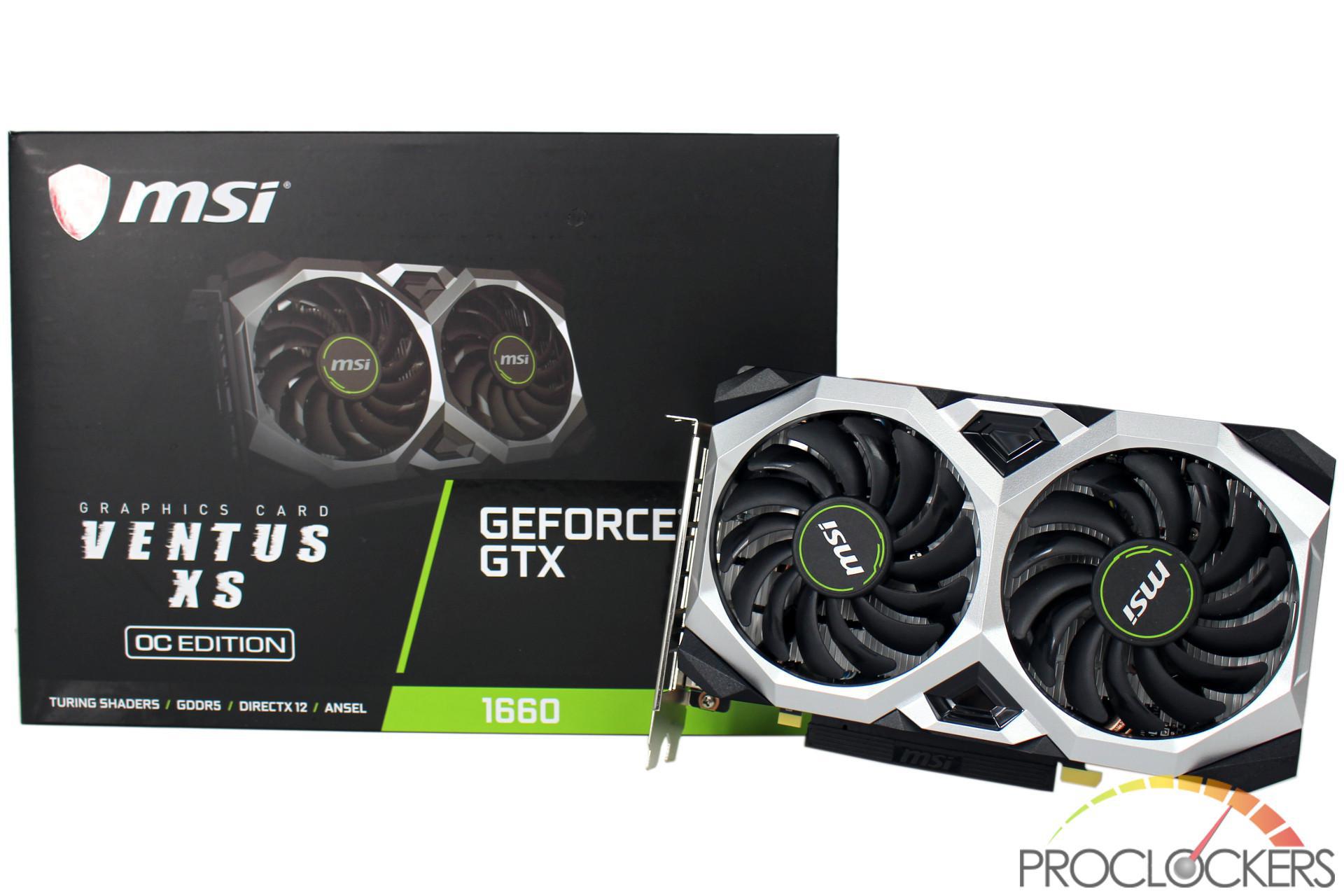 Nvidia claims that more than 2/3rds of gamers are playing with cards at the GTX 960 level and below. The x60 level cards have proven to be quite popular with gamers for their price to performance ratio. Today Nvidia unveils the GeForce GTX 1660 which is meant to replace the GTX 1060 3GB with 1408 Turing powered CUDA cores and 6GB of GDDR5 memory. MSI takes this a step further on the GTX 1660 Ventus XS OC Edition with twin Torx 2.0 fans and an overclock right out of the box for a wallet-friendly $229 price tag. Let's see how it does!
ProClockers would like to thank MSI for sending the GTX 1660 Ventus XS 6G OC over to check out!
MSI's take on the GeForce GTX 1660 Ventus XS 6G OC:
Ventus is the Latin for wind, which embodies our cooling performance. With a fresh new dual fan design, VENTUS proudly displays its industrial shapes in neutral colors to fit any build.
Product level comparison: