A Closer Look
Much like the RTX 2060 Gaming Z, the RTX 2060 Super Gaming X sports a grey/black Twin Frozr 7 cooler with MSI's TORX 3.0 fans. The front of the cooler also features 4 RGB elements that are both above and below the fans.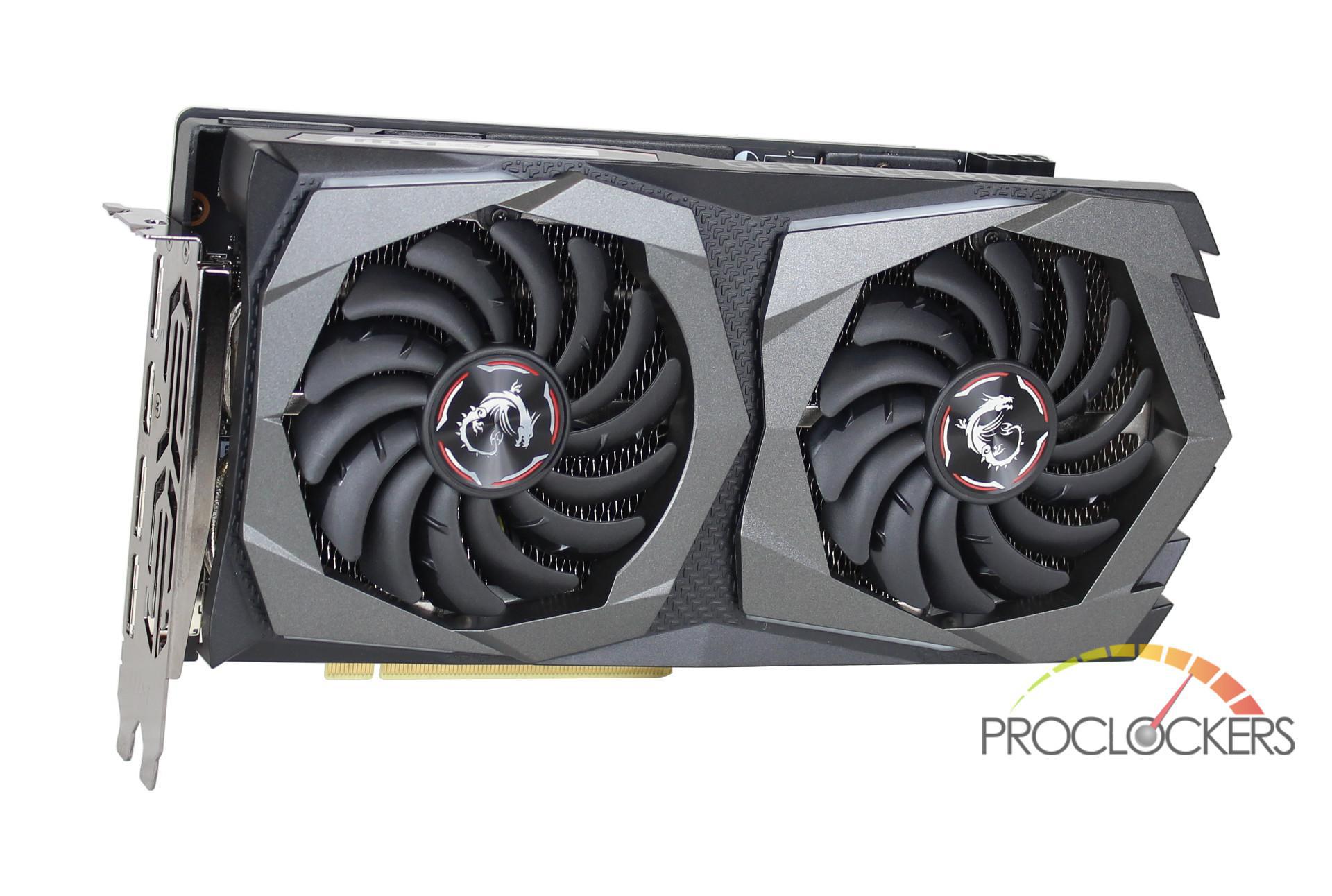 The TORX 3.0 fans are 80mm in size and feature a 14-blade design with every second fan being visually different. This fan blade design helps the cooler to provide steady airflow for the heatsink below.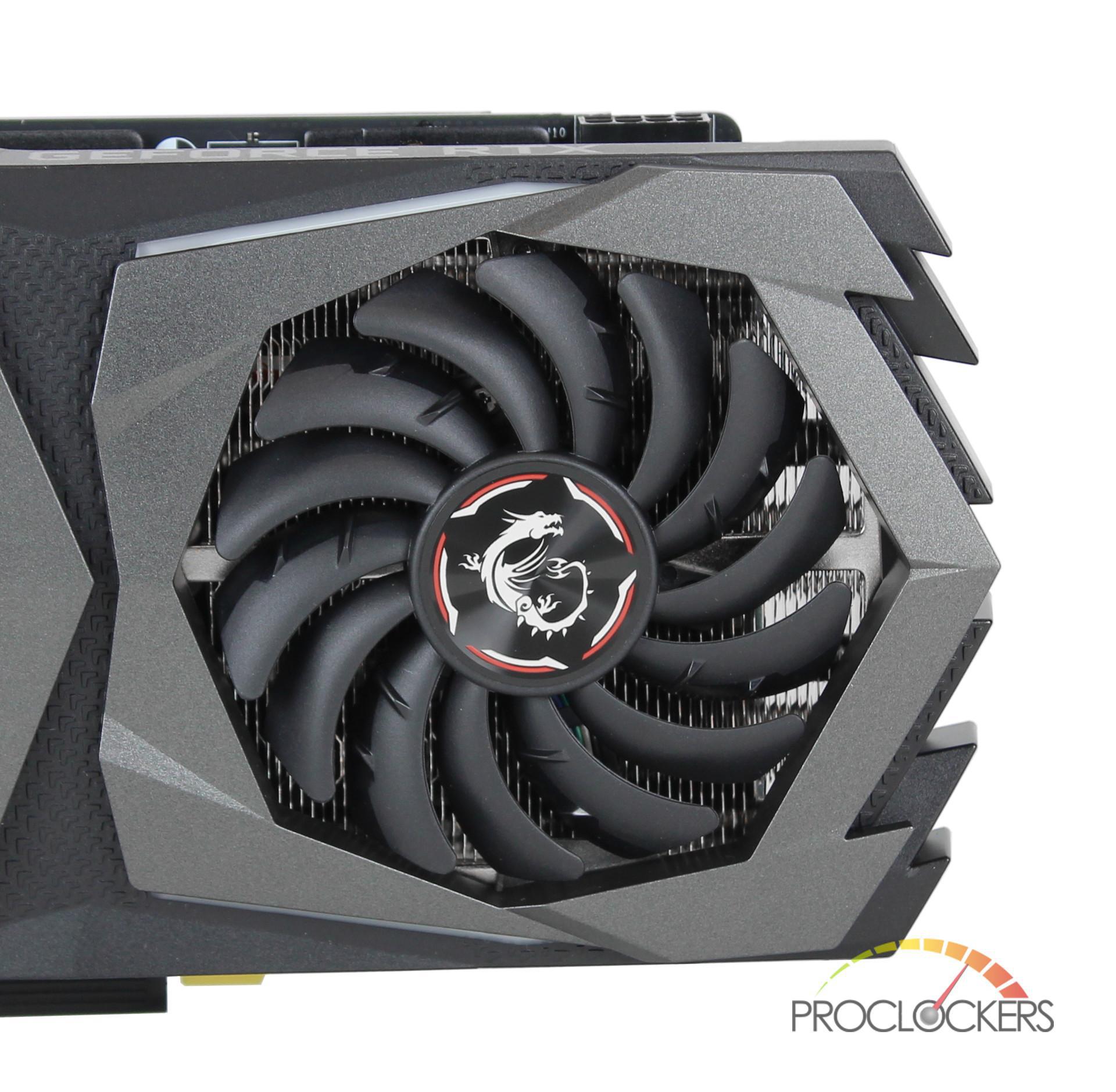 Looking to the side of the Gaming X we have another RGB element which is the MSI Twin Frozr 7 badge to the left of the card and even a splash of red surrounding it. Towards the center there is an ever so slight embossed GEFORCE RTX branding that is barely visible in the photo below. To power the Gaming X it only requires a single PCIe 8-pin connector in addition to the power provided by the PCIe bus.

On the other side of the card, we get a good view of the 2 finned heatsinks which are connected via 4 heat pipes.

Moving to the back of the Gaming X, we have a full brushed aluminum backplate with the MSI logo to the right. This definitely gives the card an extra premium feel and the photo really doesn't do it justice.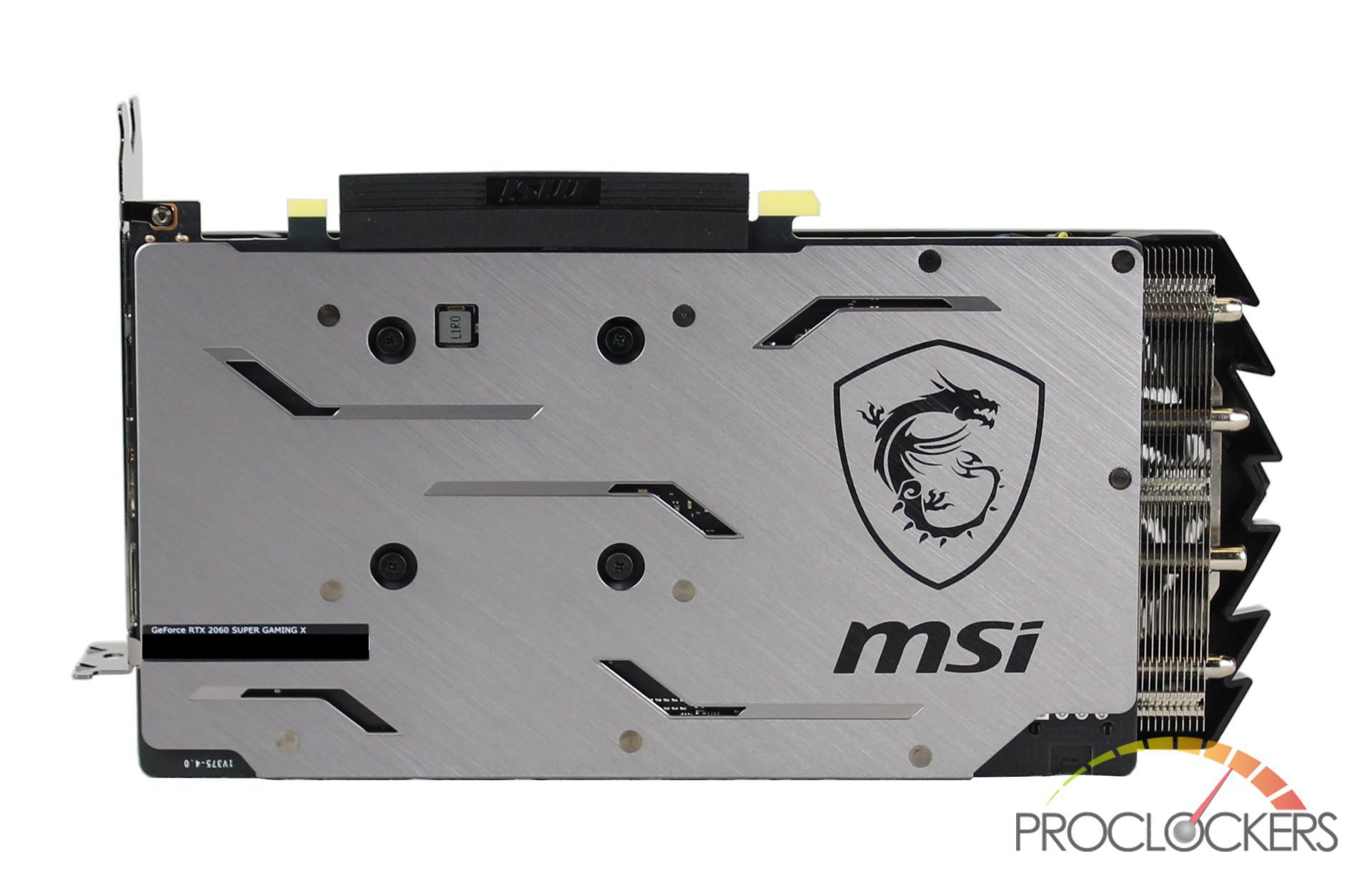 At the back of the card, there are a total of 4 outputs with 3 being DisplayPort 1.4 and a single HDMI 2.0b. All these ports are located at the bottom of the card so if a waterblock gets created for the Gaming X, it would turn into a single slot card.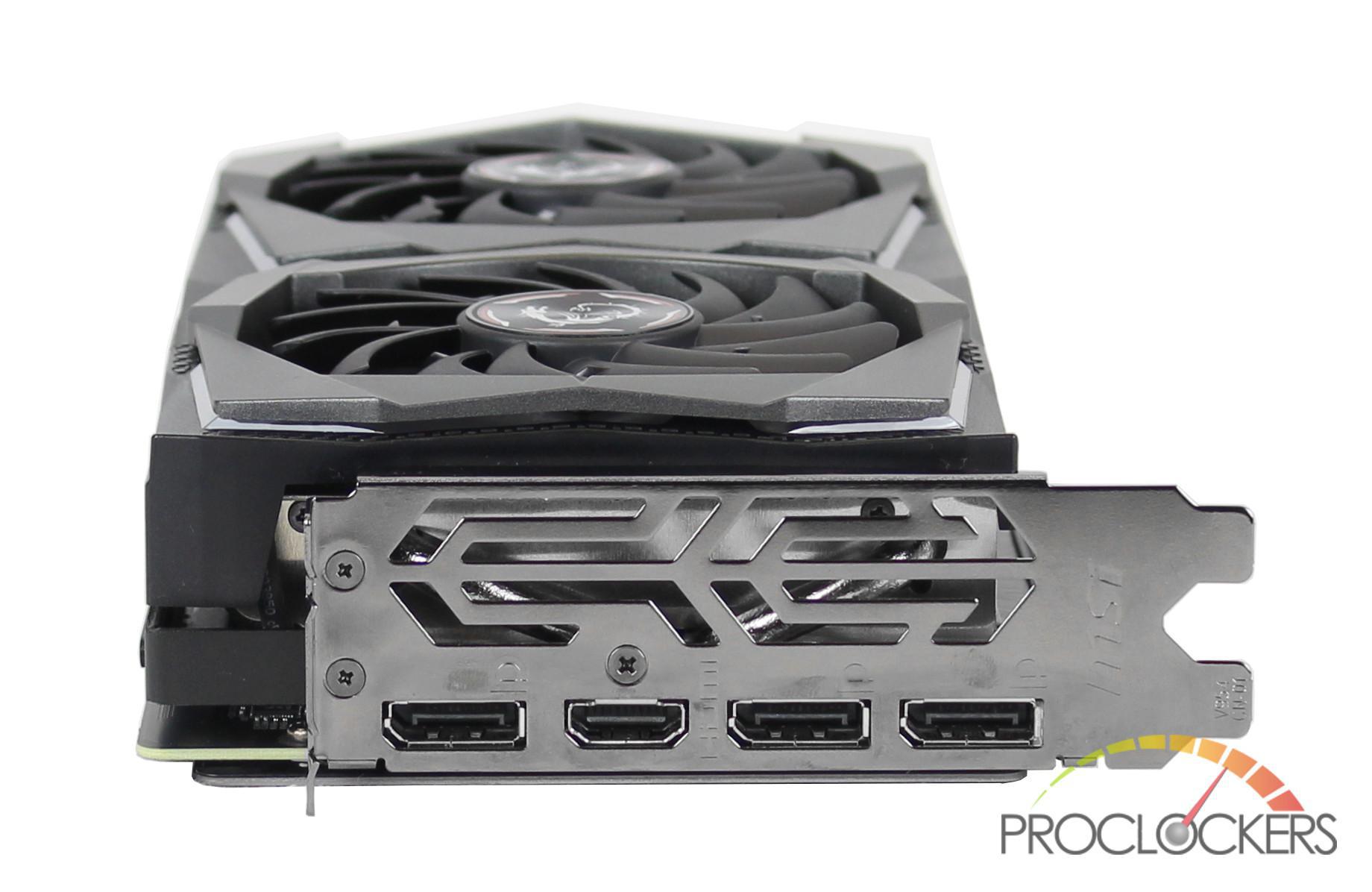 Once installed and booted up, we get our first look of the card's RGB lighting which in our option, compliments the card perfectly. The RGB included on the Gaming X is extremely tastefully done and isn't over the top like other RGB hardware.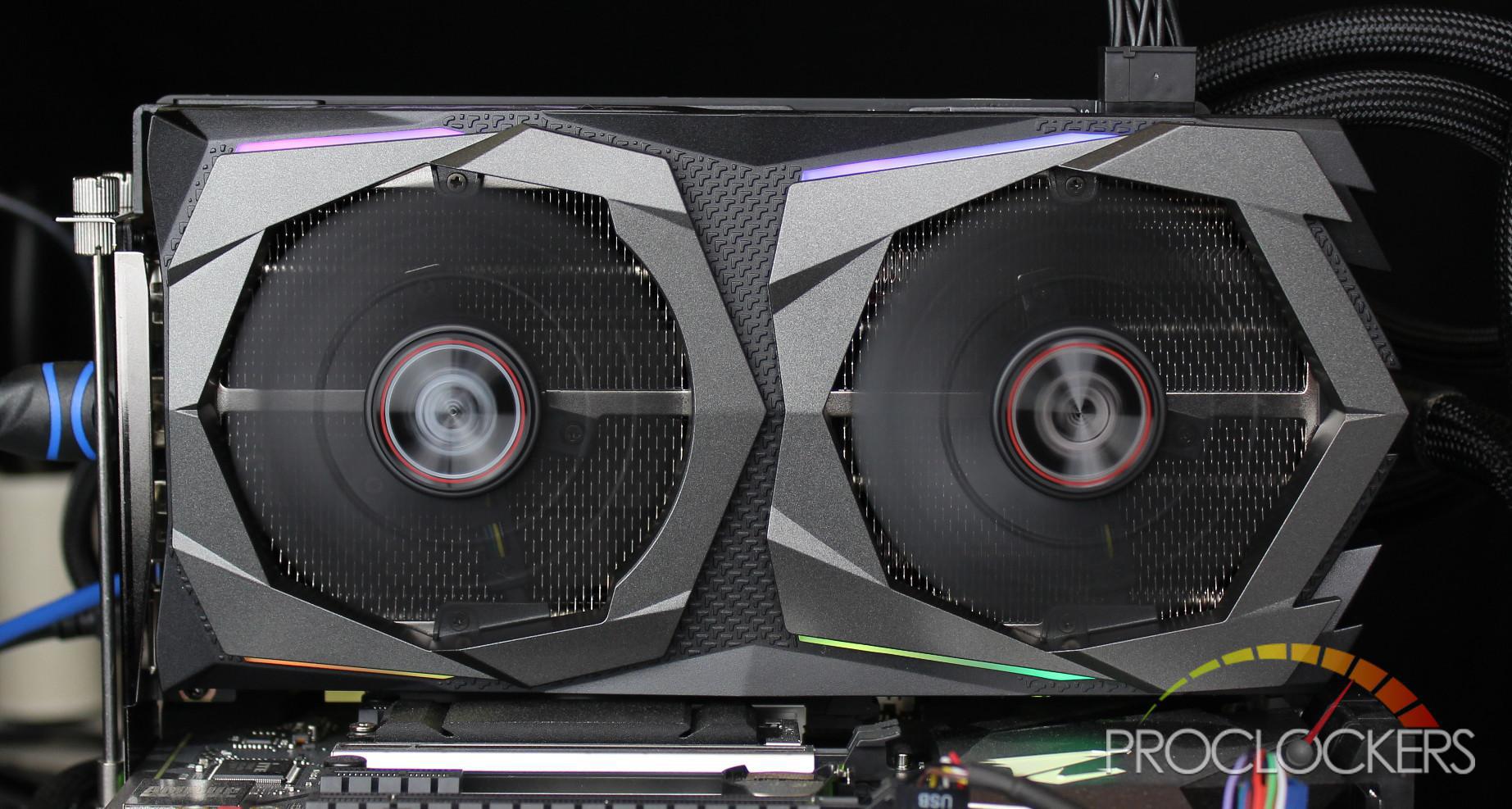 By default, the MSI RTX 2060 Super Gaming X sports its "Rainbow" lighting profile which is our favorite. With the lights out, it adds just enough pop to complement your build.