Introduction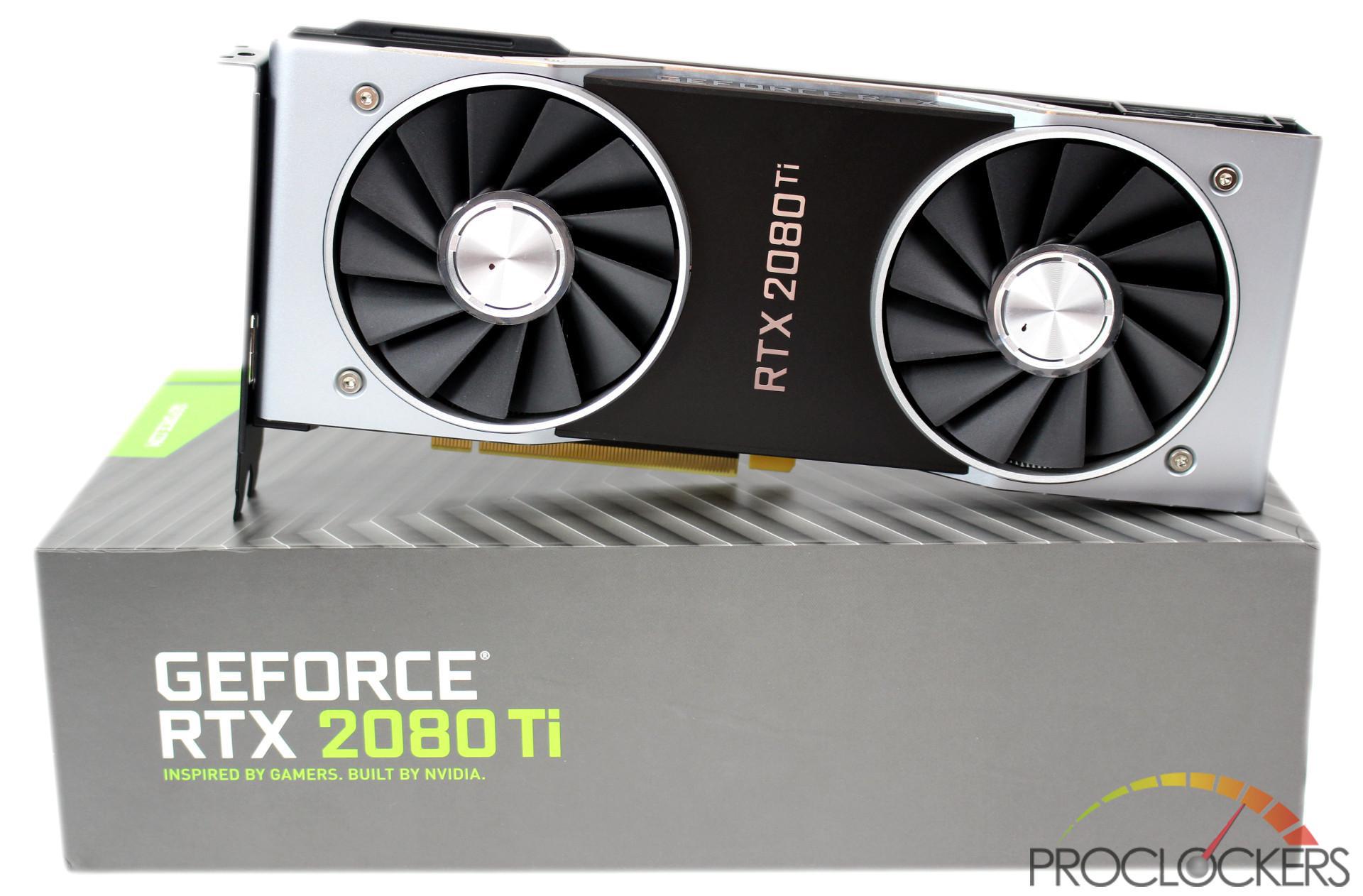 It's been nearly two and a half years since Nvidia's last architecture hit the streets in the form of the Pascal powered GTX 10-series cards. This means it has been a good year to year and a half since the very vocal gaming community has been clamoring about the next best thing. Well, sorry gamers, Nvidia has been waiting for this day for nearly ten years. Featuring for the first time ever, real-time Ray Tracing. You may not be familiar with the term, but if you watch many movies, you've seen the results of server farms pre-rendering your movies and special effects. Dubbed the 'Holy-Grail' of gaming, Ray Tracing is poised to revolutionize the way lighting, shadows, and reflections are done in games for the ultimate immersive experience.
ProClockers would like to thank Nvidia for sending the GEFORCE RTX 2080Ti Founders Edition over to check out!
Nvidia's take on the GEFORCE RTX 2080Ti Founders Edition:
NVIDIA's newest flagship graphics card is a revolution in gaming realism and performance. Its powerful NVIDIA Turing™ GPU architecture, breakthrough technologies, and 11 GB of next-gen, ultra-fast GDDR6 memory make it the world's ultimate gaming GPU.
NVIDIA TURING
GeForce RTX™ graphics cards are powered by the Turing GPU architecture and the all-new RTX platform. This gives you up to 6X the performance of previous-generation graphics cards and brings the power of real-time ray tracing and AI to games.
UP TO 6X FASTER PERFORMANCE
REAL-TIME RAY TRACING IN GAMES
POWERFUL AI ENHANCED GRAPHICS
Turing represents the biggest architectural leap forward in over a decade, providing a new core GPU architecture that enables major advances in efficiency and performance for PC gaming, professional graphics applications, and deep learning inferencing.
Using new hardware-based accelerators and a Hybrid Rendering approach, Turing fuses rasterization, real-time ray tracing, AI, and simulation to enable incredible realism in PC games, amazing new effects powered by neural networks, cinematic-quality interactive experiences, and fluid interactivity when creating or navigating complex 3D models.

Turing reinvents graphics with an entirely new architecture that includes enhanced Tensor Cores, new RT Cores, and many new advanced shading features. Turing combines programmable shading, real-time ray tracing, and AI algorithms to deliver incredibly realistic and physically accurate graphics for games and professional applications.