A Closer Look: Exterior
Now that the H510 Elite is fully unboxed, we see that our review sample is the white version of the case that is also available in black. Like all other NZXT H series cases, the H510 Elite includes a tempered glass side panel which is attached to the chassis via a thumbscrew at the back of the case. We are huge fans of the approach as the glass panel is free from obstructions when viewing your build.
One of the standout features of the H510 Elite over other NZXT H series cases is the addition of the front tempered glass front panel, showing off the included two Aer 2 RGB fans.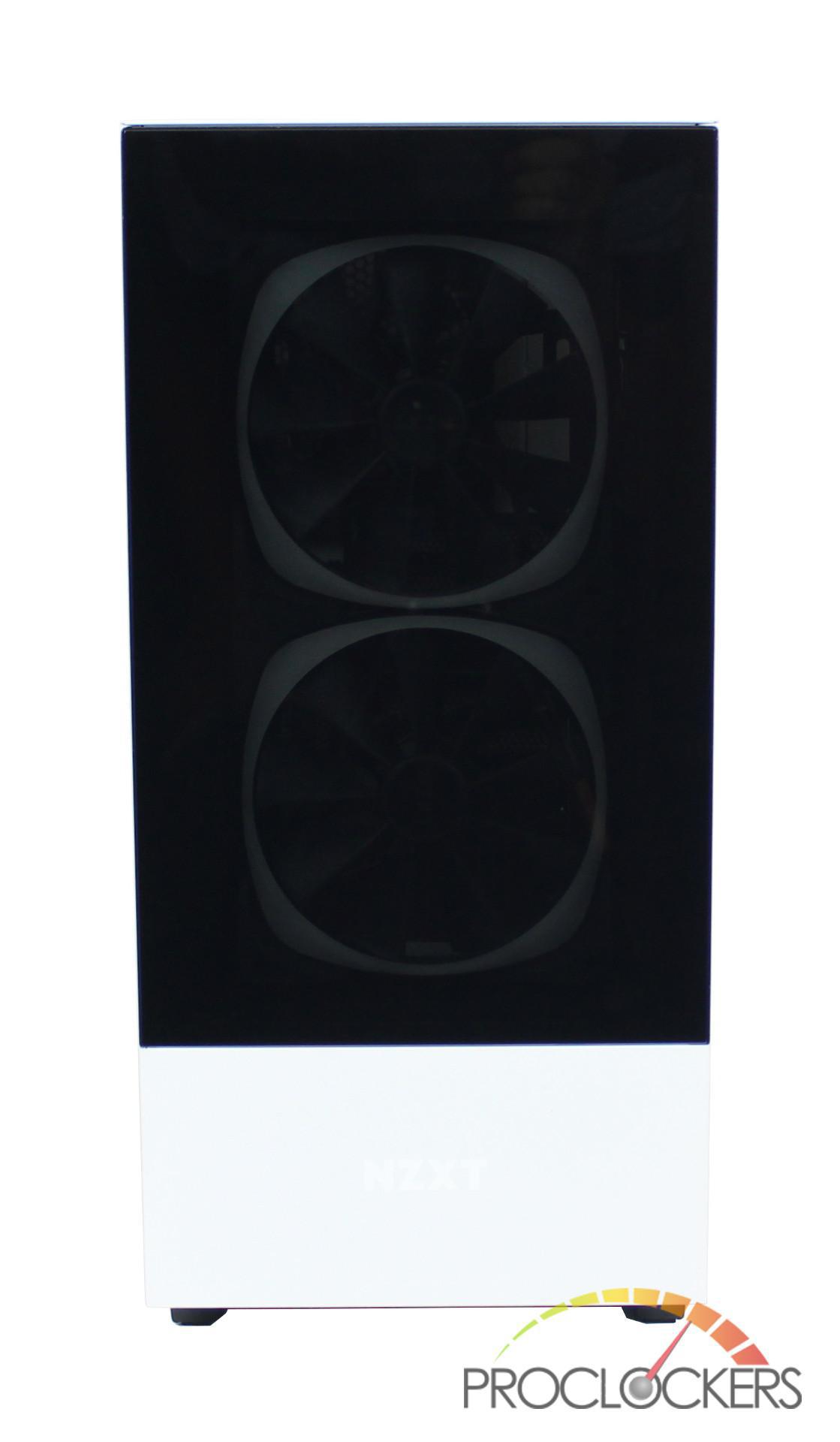 To get a closer look at the Aer 2 RGB, we removed the front tempered glass by unscrewing two screws located at each side of the case. The panel was also secured in place by two nubs at the top of the glass which required a little force to finally pull off the tempered glass.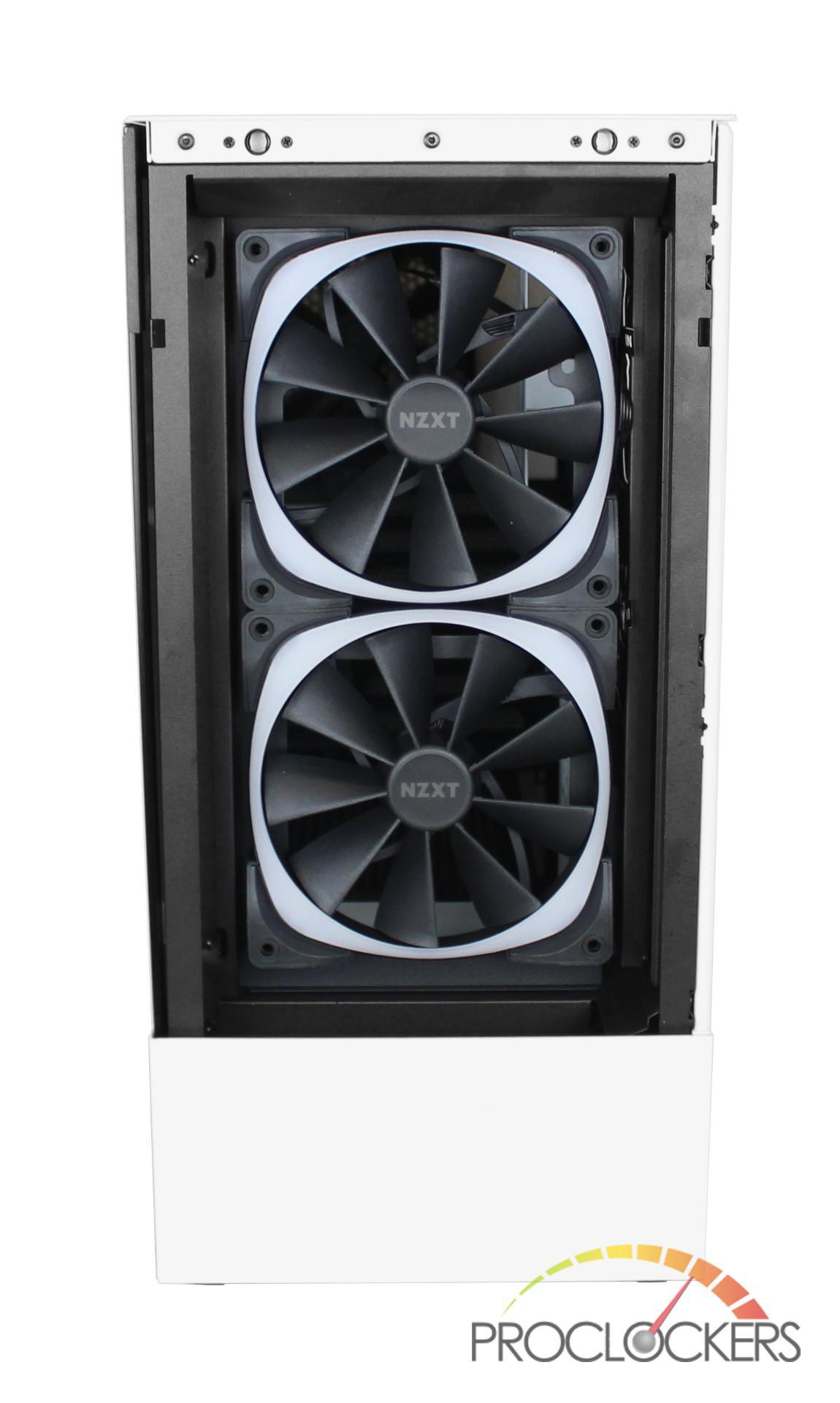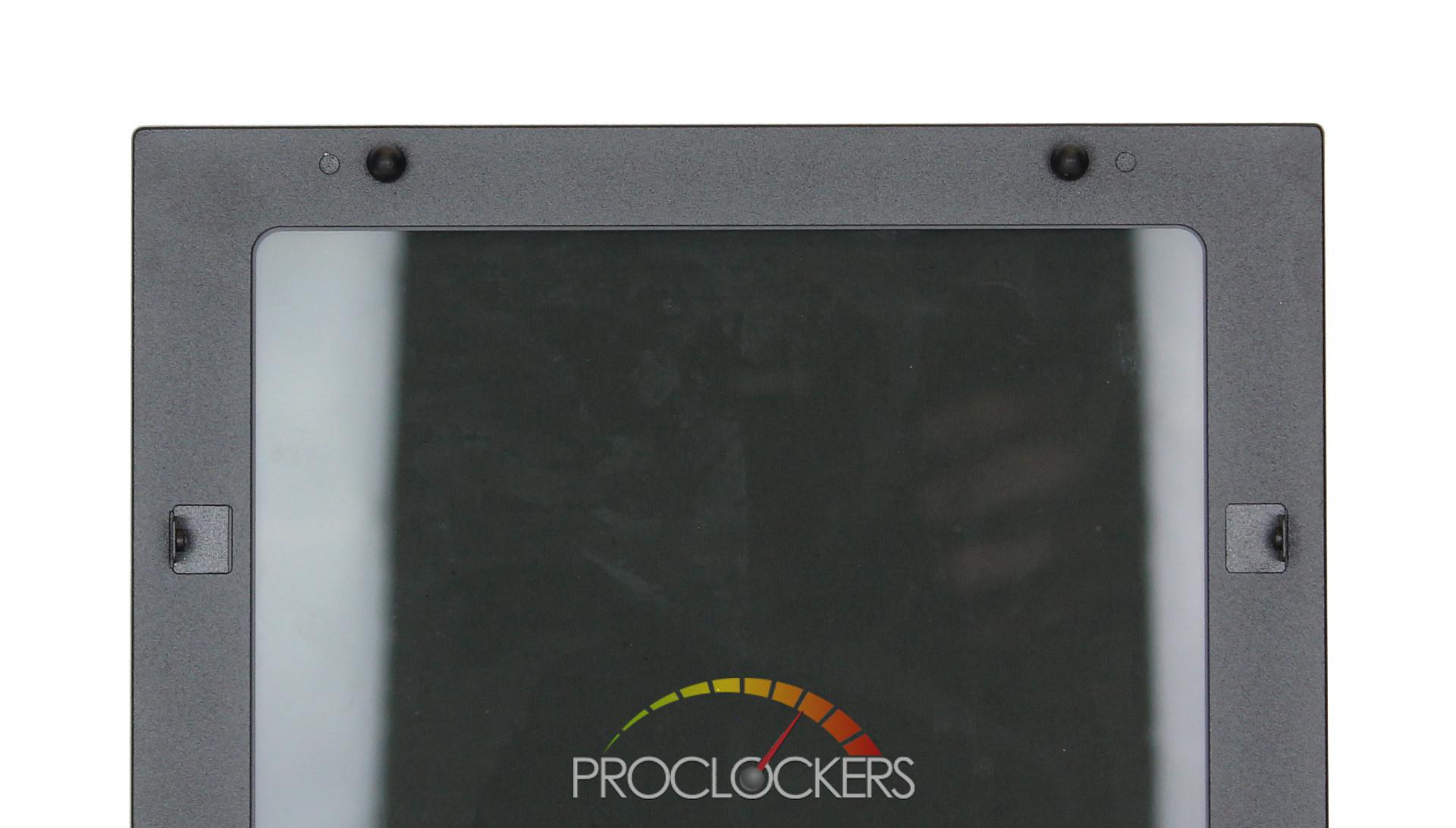 In typical NZXT fashion, the H510 Elite only contains very subtle branding on the lower part of the front panel.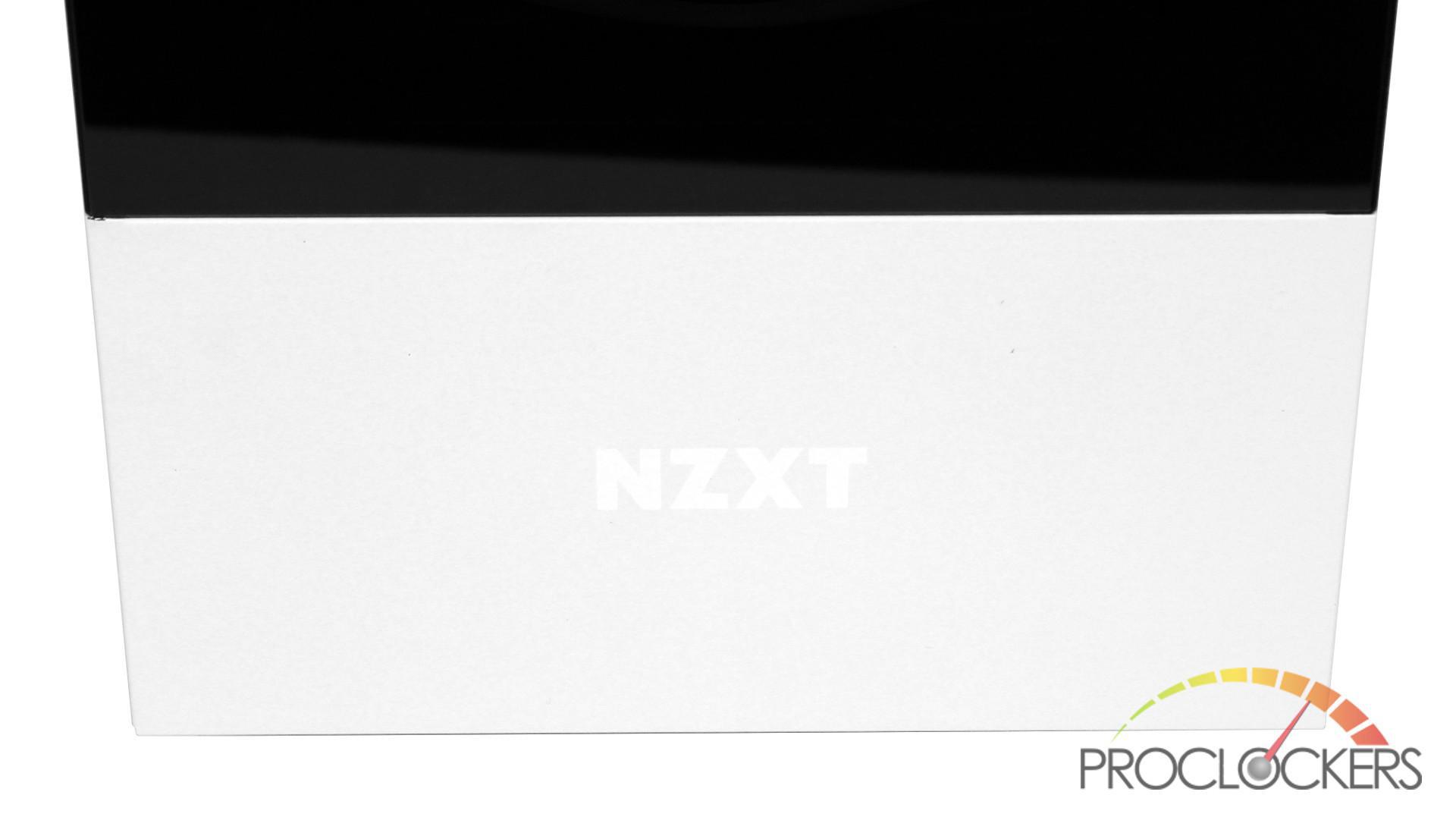 Moving to the backside panel it has an all-white finish with some ventilation included near the front of the case. The panel, like in most cases, is attached to the H510 Elite using two thumbscrews at the back of the case.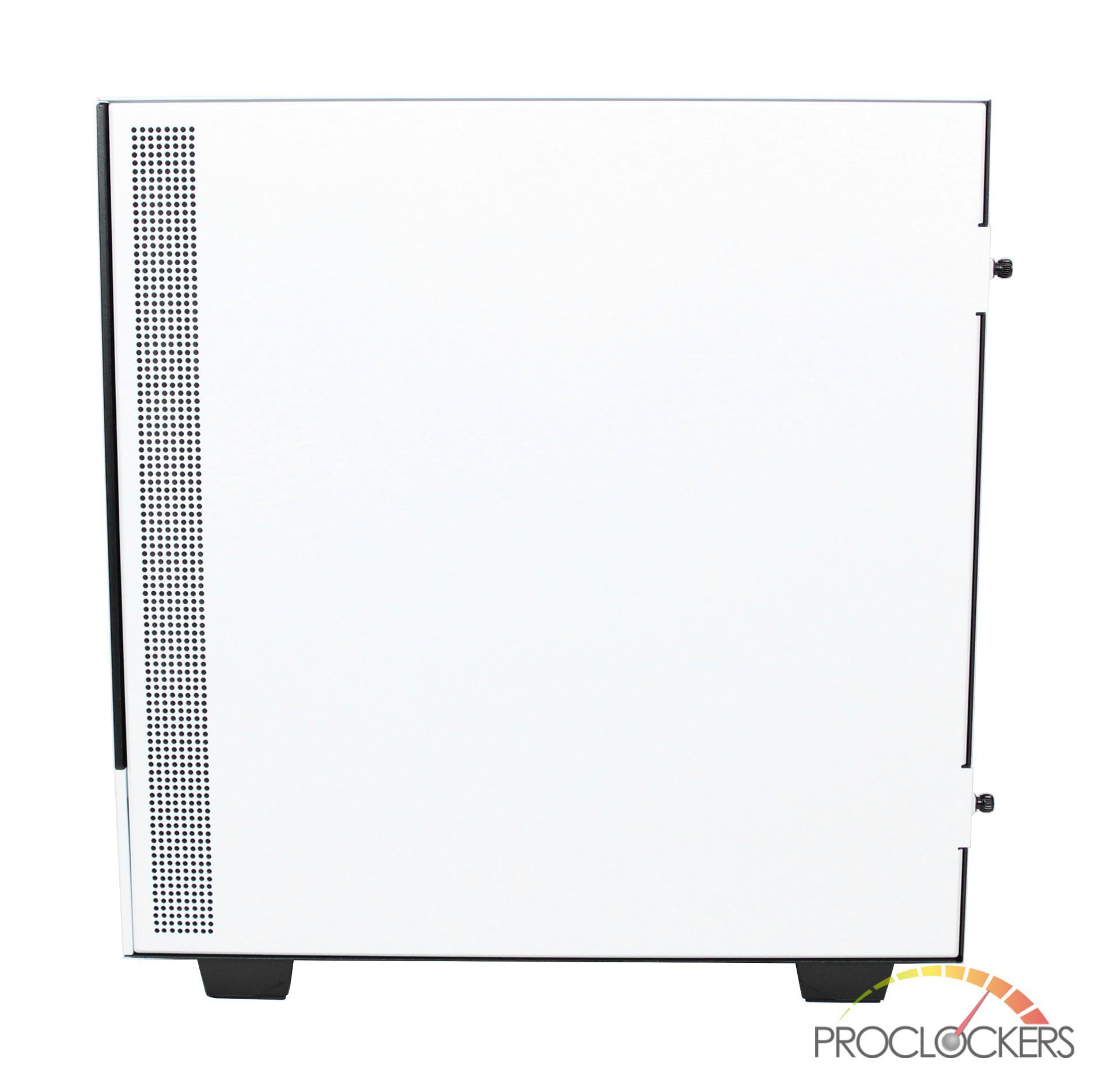 Going to the back of the case, the H510 Elite has your normal I/O and PSU cutouts as well as a total of 9 expansion slots. With two of these expansion slots being in a vertical orientation, using a riser card you can vertically mount your GPU.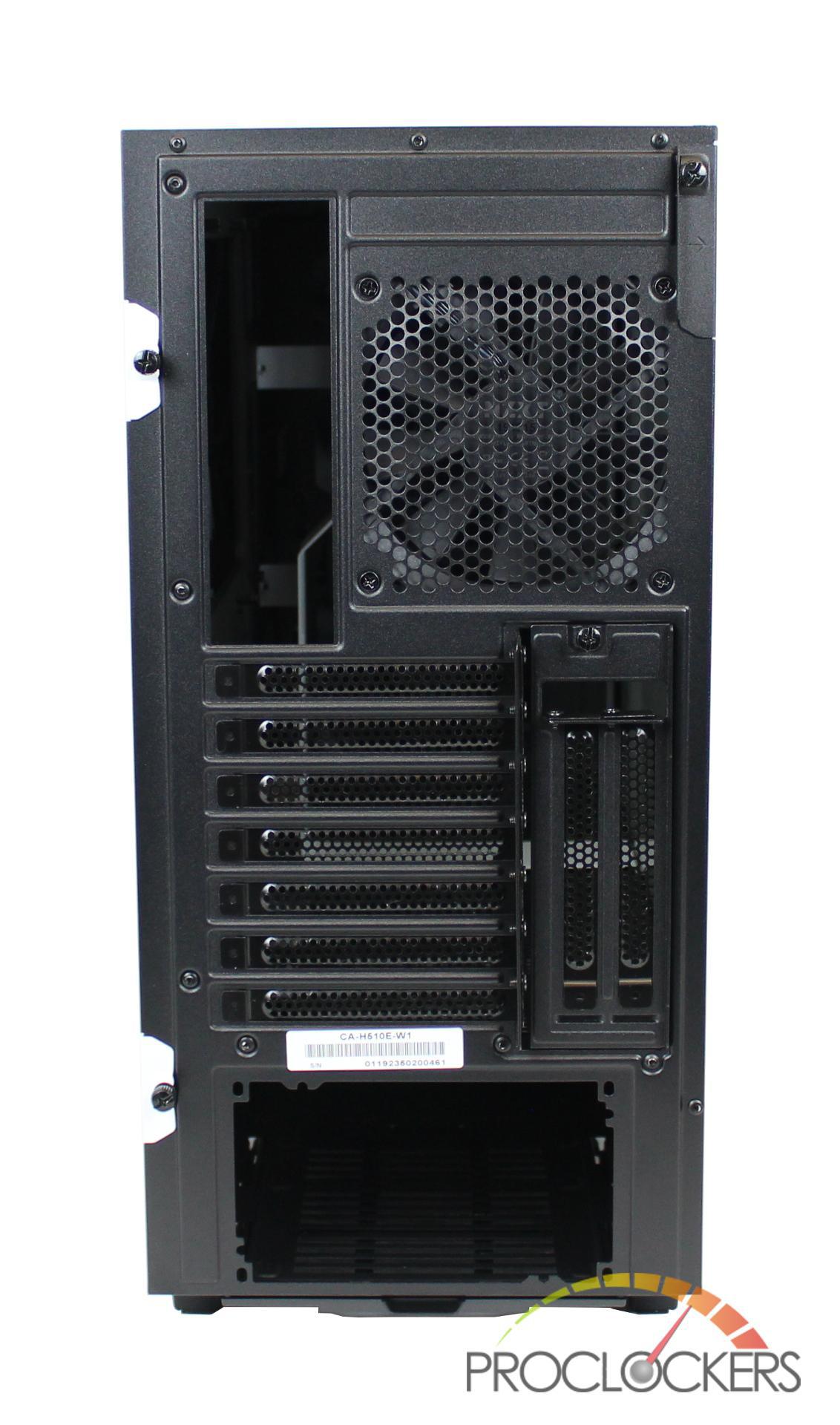 We see the white finish is carried to the top of the H510 Elite, which features front I/O as well as a mounting point for a 120/140mm fan. Having only room for a single fan on the top, you are forced to install your AIO or radiator at the front of the case. This shouldn't be too much of an issue as it's usually recommended to configure your AIO/radiator as an intake for optimal cooling performance.
Note: Since this review has been published NZXT has notified us that the H510 Elite will now include a top exhaust fan out of the box. If you have already purchased an H510 Elite that didn't include this fan you can contact NZXT support and get one set to you free of charge.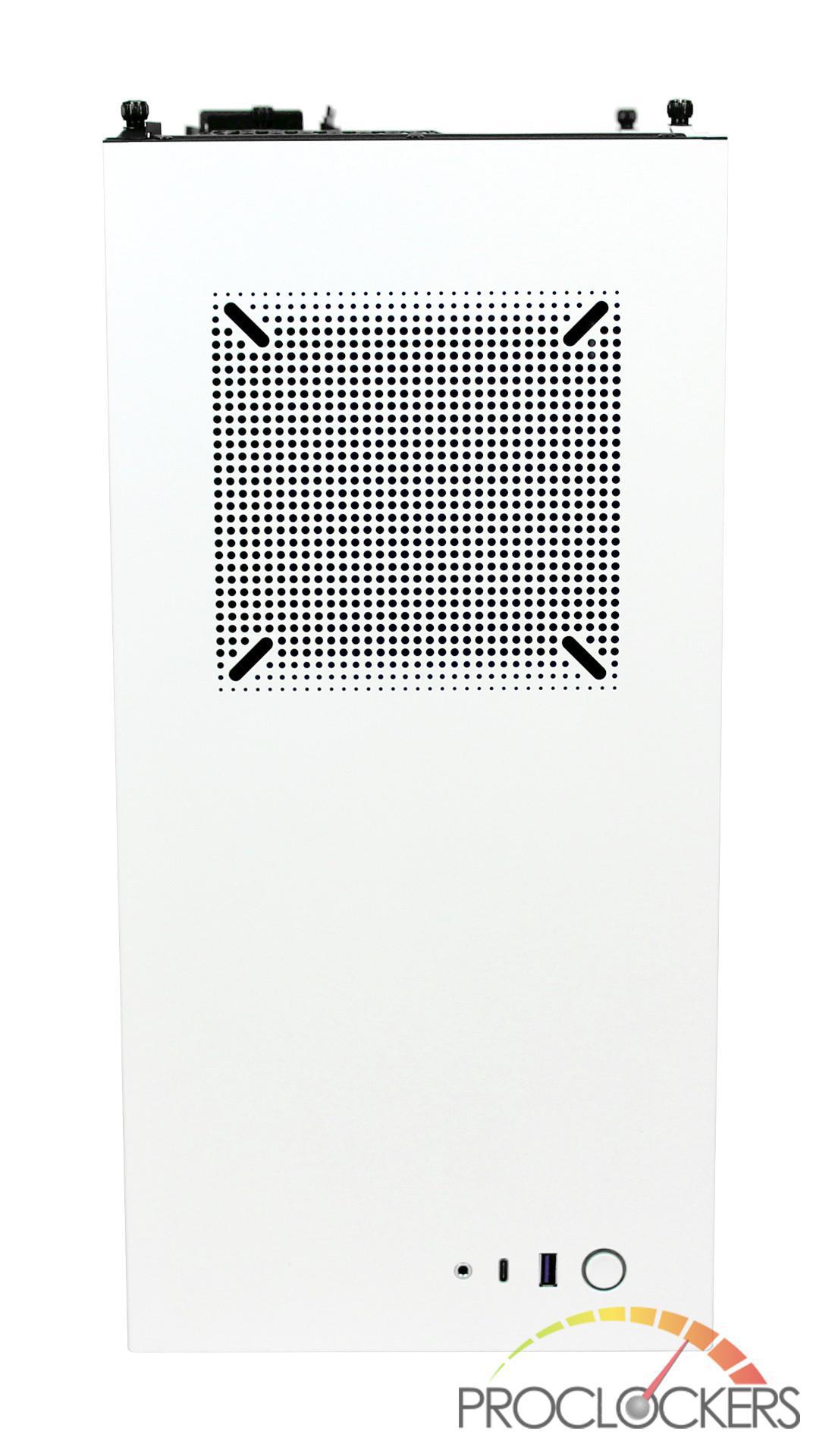 Taking a closer look at the I/O, we have a single 3.5 audio/microphone jack, USB-C port, USB 3.0 port, and a power button with a LED illumination ring around it. It's nice to see the inclusion of the USB-C port on the H510 Elite which has been becoming more common in new cases.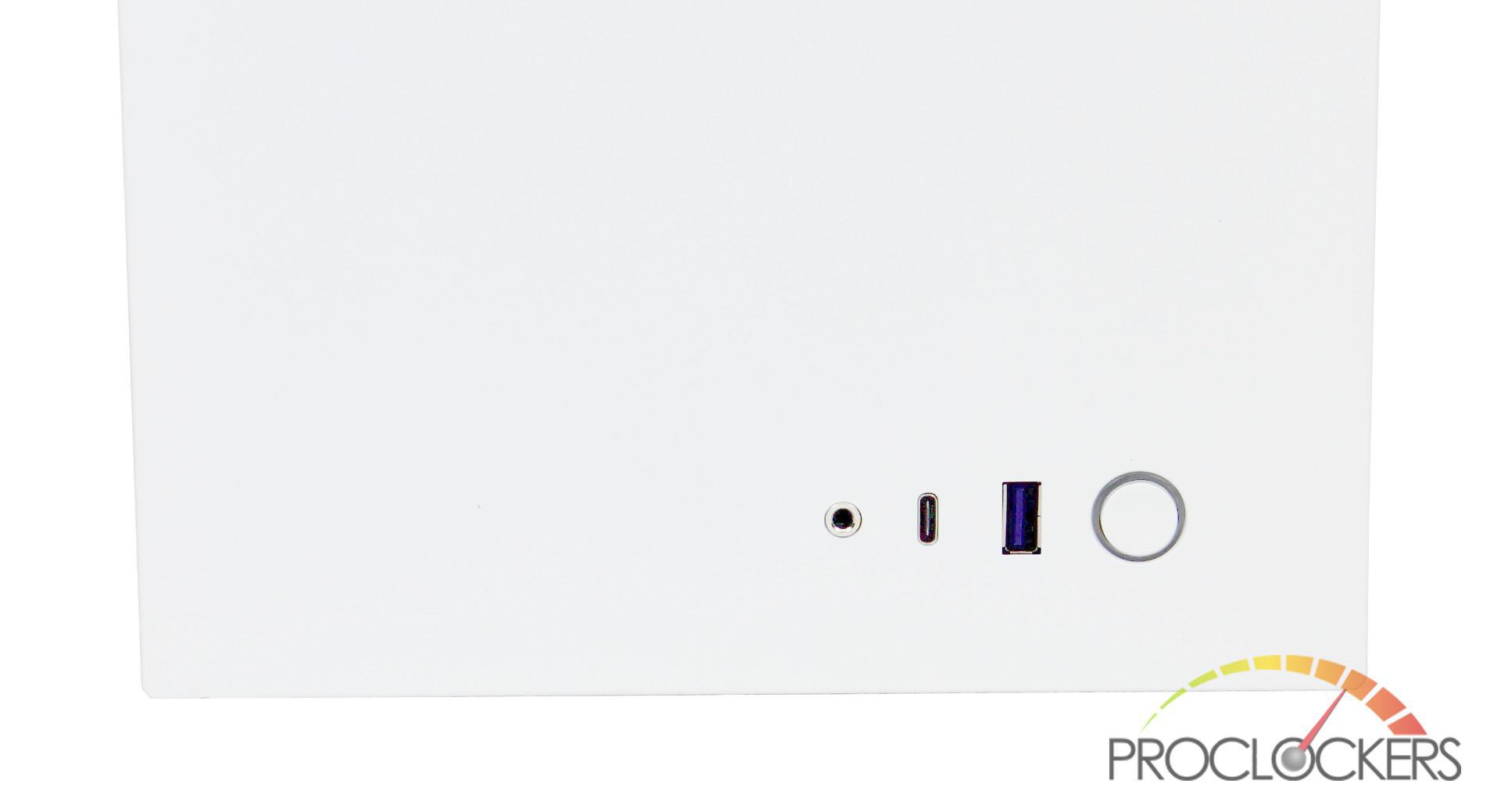 The H510 Elite contains four large rubberized feet along with a filtered PSU intake.