System Build & Installation
The hardware included in this build is:
Gigabyte x570 AORUS PRO WIFI Motherboard
AMD Ryzen 3900X Processor
2 x 8 GB TeamGroup T1 Gaming DDR4 Memory
MSI RX480 X Gaming 8GB GPU
Crucial P1 1TB NVMe M.2 SSD
Seasonic SnowSlient Platinum 750W
Building in the H510 Elite was painless and the final result is a nice clean build. Like included in all the refreshed H series cases, the cable management bar does an excellent job of hiding my cables and there was enough room to even route my bulky 24 pin cable with ease. In addition to the cutouts covered by the cable management bar, NZXT has included ample cutouts at both the top and bottom of the motherboard tray. This cutout was key in routing all the I/O cables of the H510 Elite as well as the CPU cables powering my x570 board. Even though I left the stock fans installed it's nice to see that NZXT included a mounting bracket which would make installing a radiator or AIO a breeze.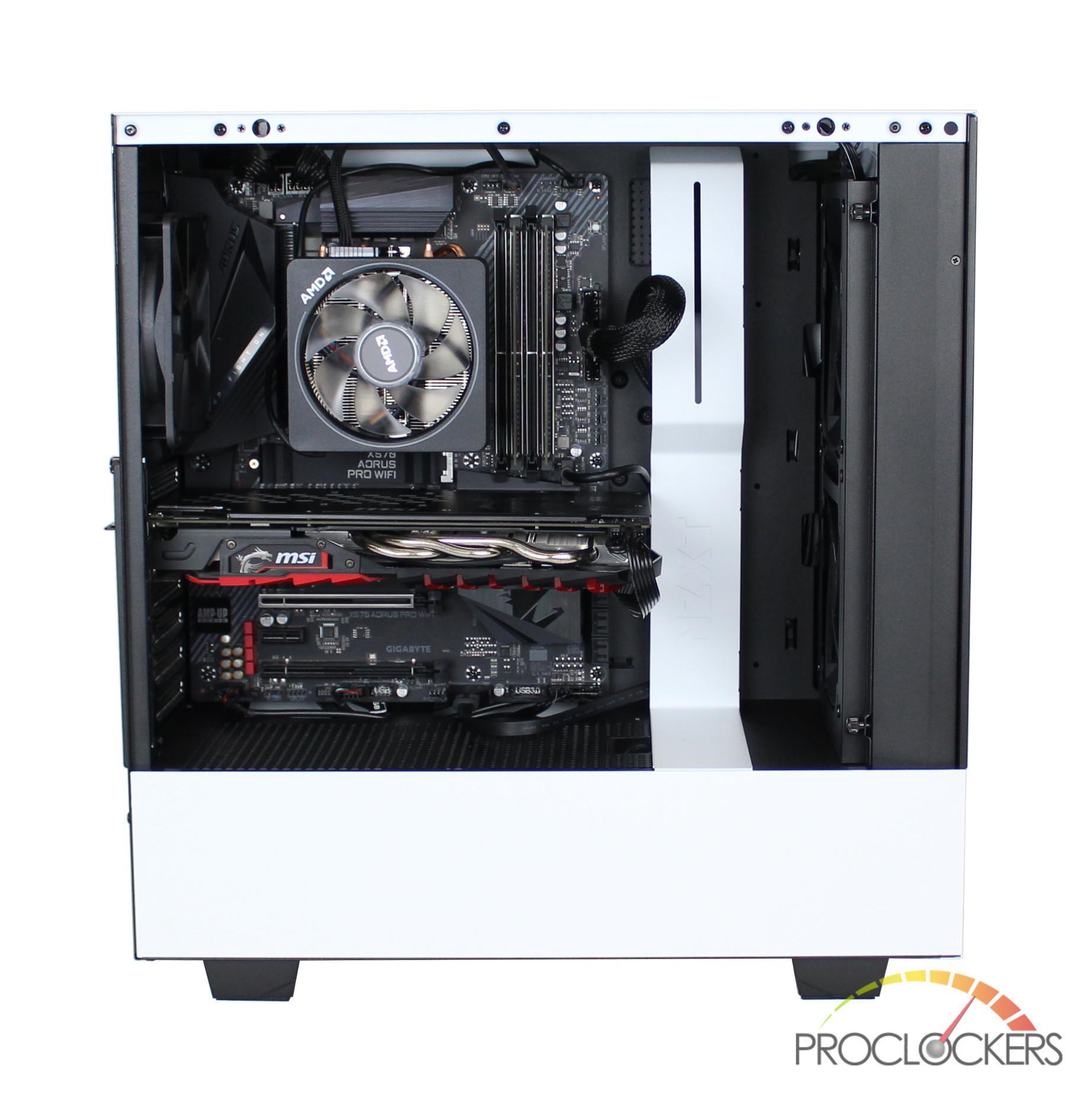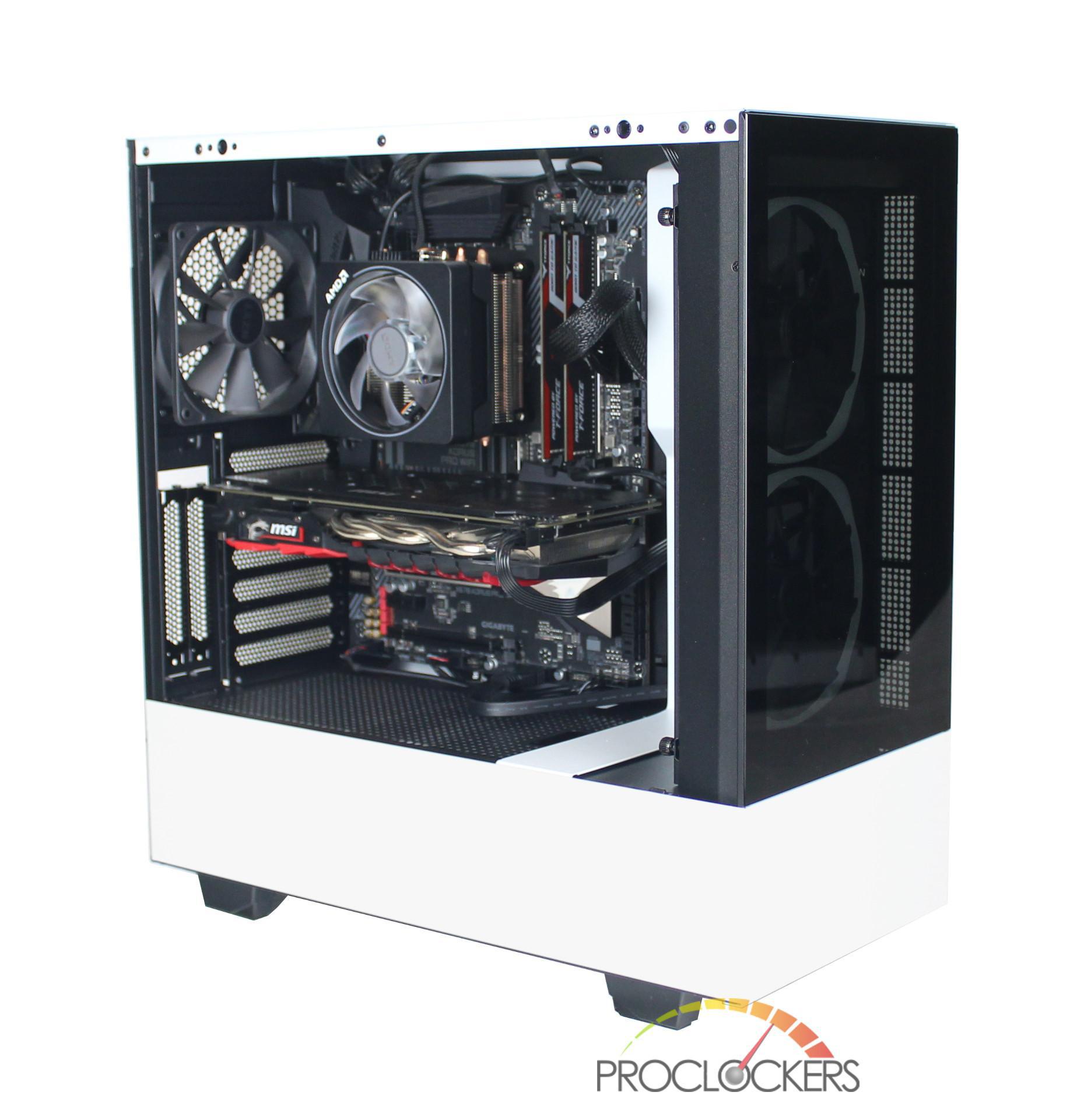 The cleanliness of the build continues to the back of the motherboard tray thanks to the patented cable management system. These routing channels allowed me to easily run my PSU cables where they needed to go with plenty of room to spare if you required additional cables. Since I had no 3.5" drives for this build, it was nice to be able to remove the included HDD case. This gave me more room to plug any cables I needed into the PSU as well as more space to store any slack from the cables.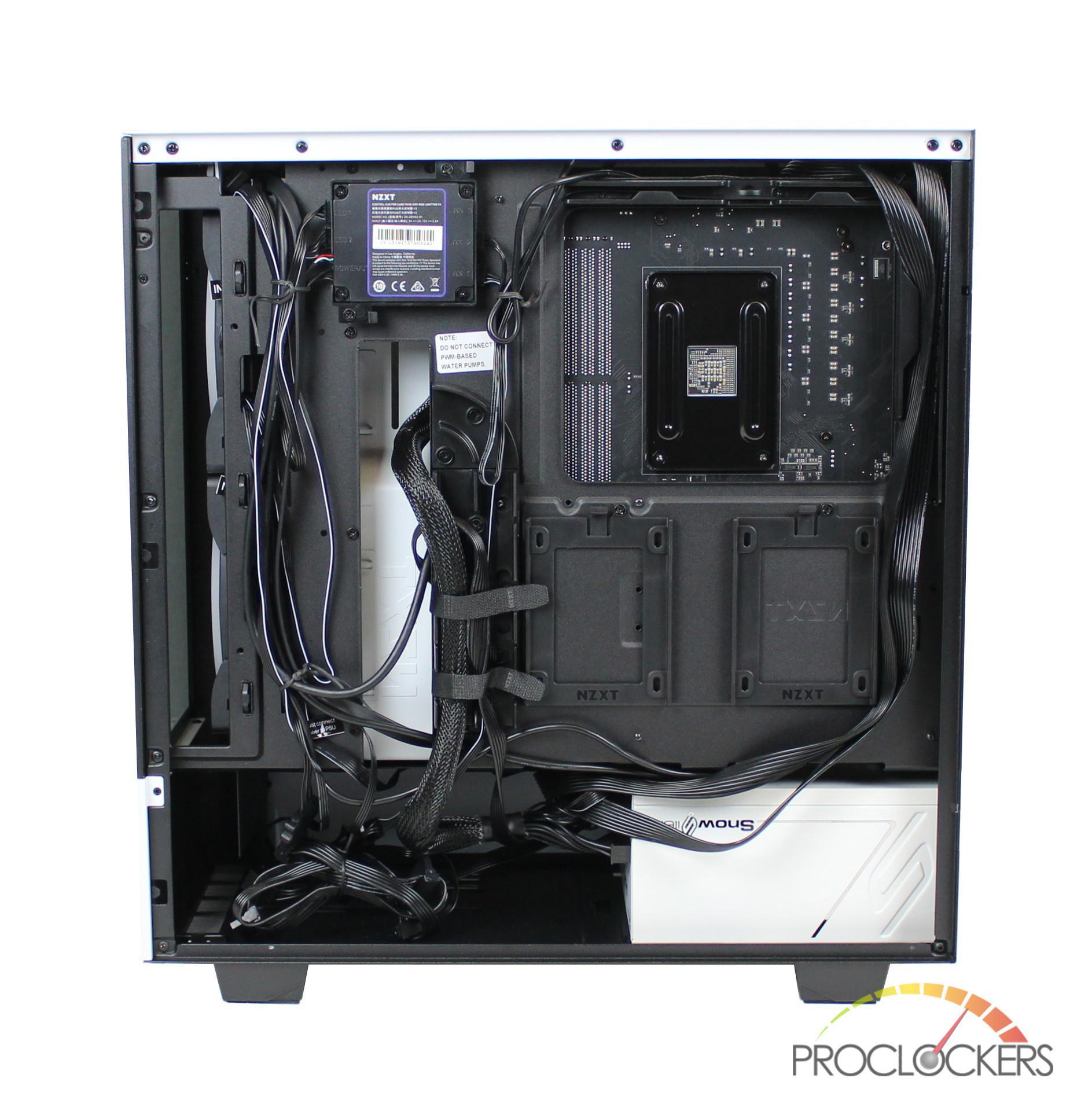 Once my build was complete, I went ahead and installed NZXT's Cam software to configure the LED strip and two Aer 2 RGB fans. I went with a white LED strip to showcase my components and "Spectrum Wave" on the Aer 2 fans to give the build a little pop.