Introduction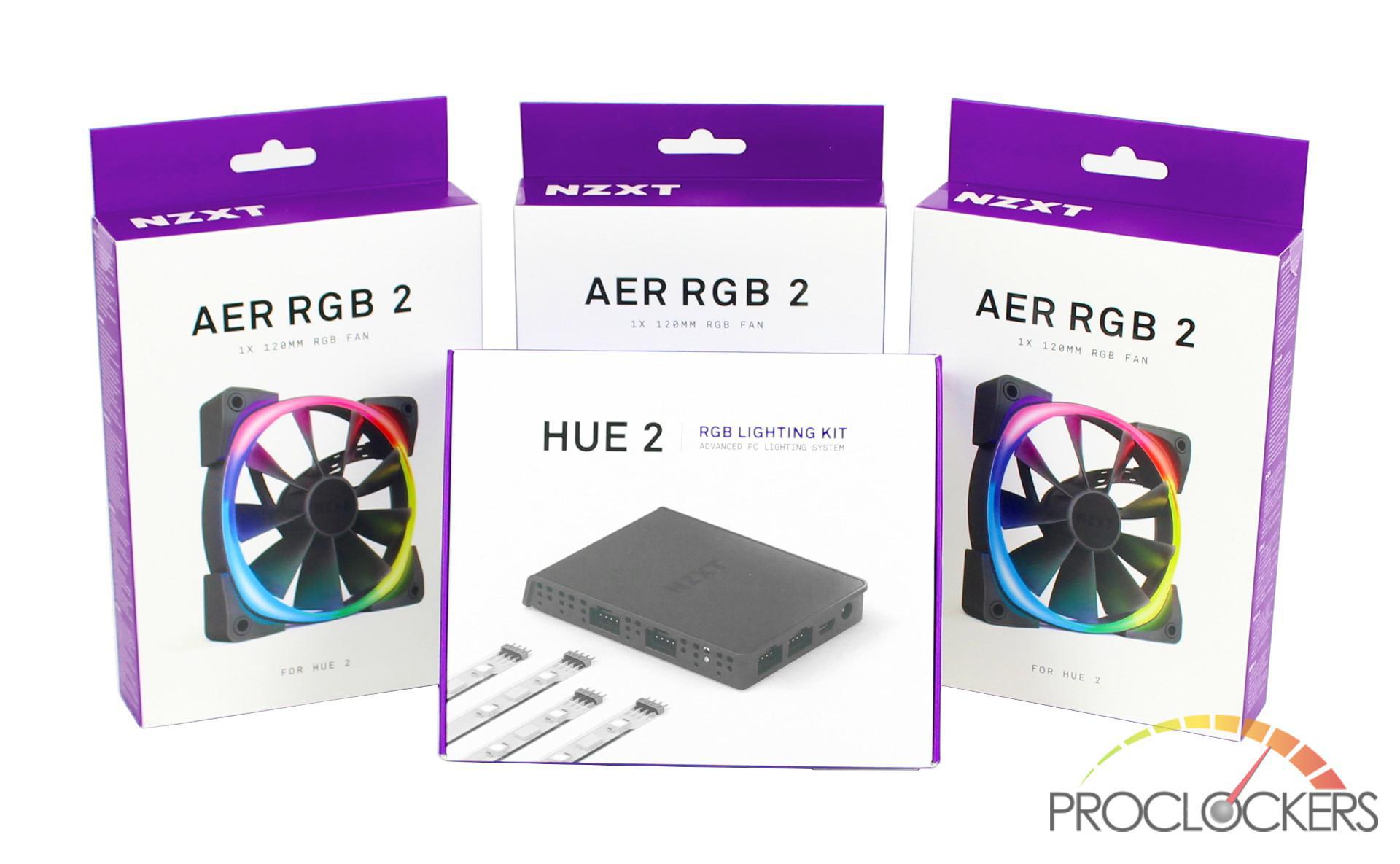 Somewhere along the way, PC building went from simply assembling parts to becoming a form of expression. When aesthetics gained importance, we started to see features that included tempered glass, sleeved cables and of course, RGB. When putting RGB into your build, it's easy to select components that are not compatible and challenging to achieve a unified look. NZXT hopes to solve that problem with its new HUE 2 line of products. The HUE 2 ecosystem consists of many different accessories such as fans, LED strips and cable combs, which all work together harmoniously using NZXT's CAM software. At the heart of this ecosystem is the NZXT HUE 2 RGB Controller, which you can connect up to 160 LEDs worth of HUE 2 accessories across 4 different channels. NZXT has made it easy to jump into HUE 2 by offering HUE 2 RGB Lighting Kits priced at $74.99 and Aer RGB 2 Start Kits priced at $109.99.
We would like to thanks NZXT for providing us with an HUE 2 RGB Lighting Kit and AER RGB 2 fans for review.
About NZXT

NZXT was founded in 2004 by Johnny Hou and they have been building cases and accessories for PC gamers for over 13 years. Primarily known for their cases, they also develop many cooling accessories such as their Kraken line of GPU and CPU coolers and AER fans. Just recently, NZXT also joined the list of motherboard manufacturers by releasing their first motherboard: the N7 Z370.