Introduction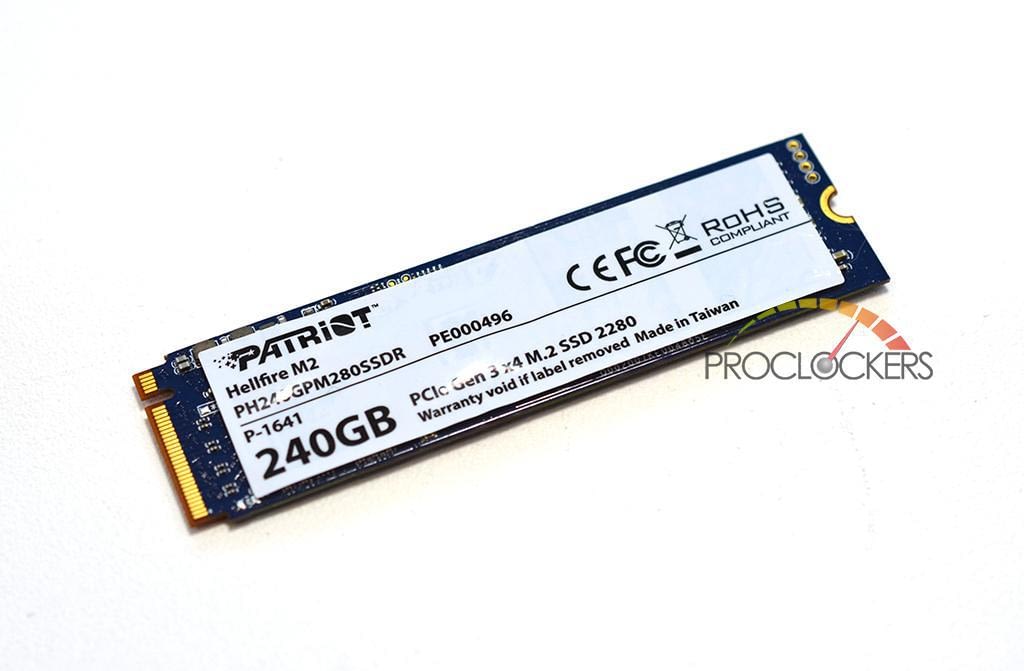 The days of an SSD being a luxury seem to be all but in the past. Not only that, but the SATA interface, being all but saturated, is starting to look a bit out dated. Sure, with technologies such as 3D NAND, the SATA interface is still very much used still. But, with more and more companies producing NVME, or Non-Volatile Memory Express, drives, it's only a matter of time before SATA drives go the way of IDE. With the launch of their all new Hellfire NVME M.2 SSD, Patriot understands what enthusiast wants these days. They proved this with the launch of their first NVMe SSD, the Patriot Hellfire, based on Phison's PS5007-E7, PCIe Gen3x4 SSD controller. We recently tested their 240gb model of the Patriot Hellfire M.2. With advertised speeds of Up to 3000 MB/s Read and Up to 2300 MB/s Write, it's hard to argue with them. However, in a market cornered by the likes of Samsung and Intel, can the Hellfire stand up to the competition? Let's look and see how it held up.
About Patriot
Patriot's Mission Statement
"To be the brand of choice for the computer and consumer electronic industries with a commitment to quality and customer service."
Founded in 1985, Patriot Memory is an American-based designer and manufacturer of PC based USB flash drives, memory modules, solid state drives and gaming peripherals. Their goal is "be your memory solutions provider with high quality products and services that are value priced." Patriot is best known for the line-up of high performance memory. However, they do much more than that. Their lineup includes charging stations, smartphone cases, portable battery banks, Flash memory, USB flash drives, Solid State drives and their new lineup of gaming peripherals. This being their Viper branded keyboard, mouse and headset.
About MLC NAND
MLC NAND flash is a flash memory technology using multiple levels per cell to allow more bits to be stored using the same number of transistors. In single-level cell (SLC) NAND flash technology, each cell can exist in one of two states, storing one bit of information per cell. Most MLC NAND flash memory has four possible states per cell, so it can store two bits of information per cell. This reduces the amount of margin separating the states and results in the possibility of more errors. Multi-level cells which are designed for low error rates are sometimes called enterprise MLC.