Introduction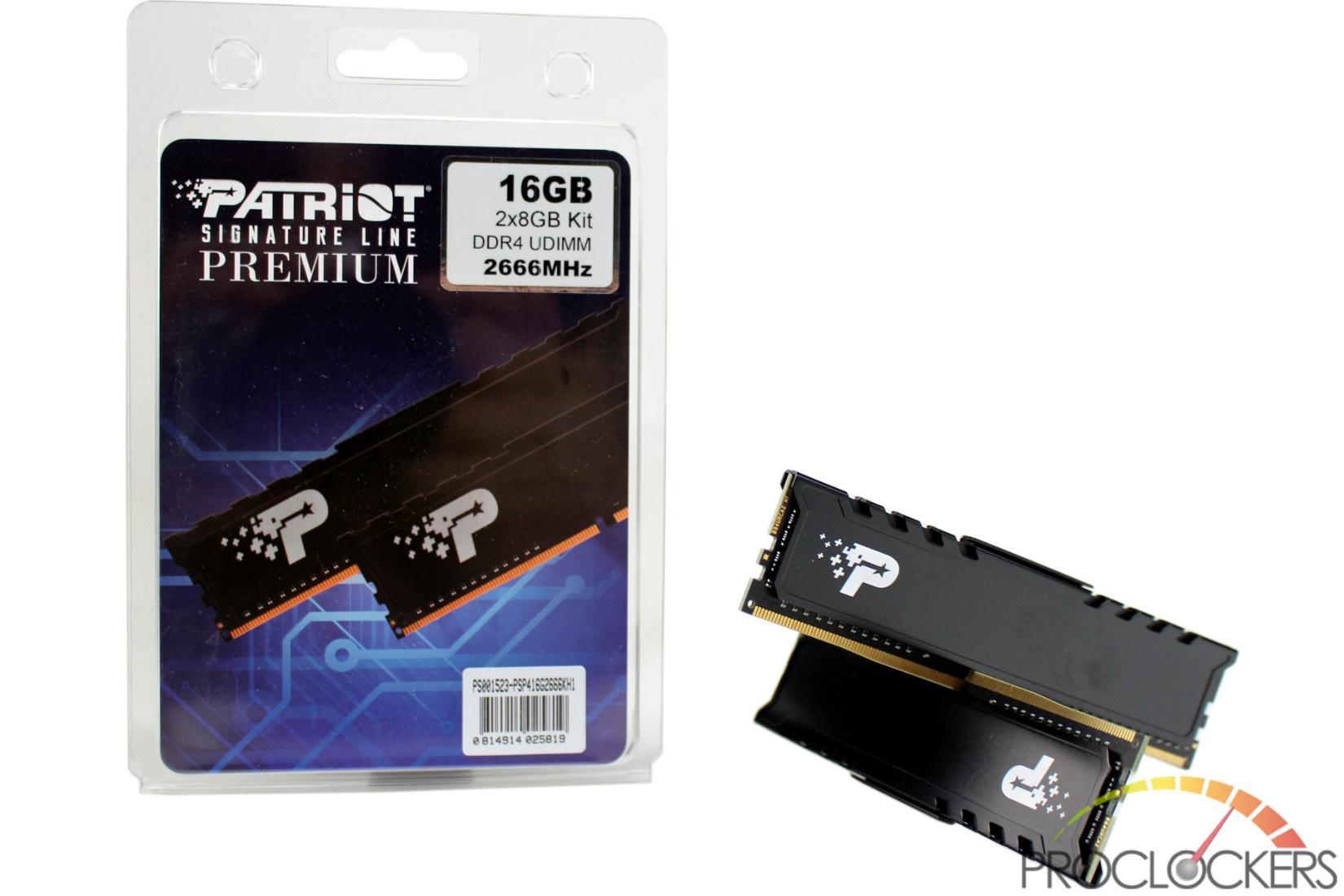 With the flood of flashy RGB enabled memory on the market that can hit speeds faster than most CPU's, it's easy to forget that most of the systems out there aren't able to overclock and wouldn't be able to take advantage of those speeds, even if you wanted to pay the significant premium to own them. Does this mean you can't have great performance and good looks? Not at all. Dressed in the little black dress of the memory world, a sleek black heat spreader, Patriot's Signature Line Premium doesn't make compromises.
ProClockers would like to thank Patriot for sending the Signature Line Premium over to check out!
Patriot's take on the Signature Line Premium
Patriot's Signature Premium DDR4 Non-ECC unbuffered memory delivers the quality, reliability, and performance expected for today's mainstream computer needs. Built using the highest quality components and hand tested, Patriot ensures every module meets and exceeds industry standards to offer you a hassle-free plug-and-play memory upgrade. Patriot's Signature Premium DDR4 memory modules are the perfect option for any PC system build or upgrade for faster performance.