Introduction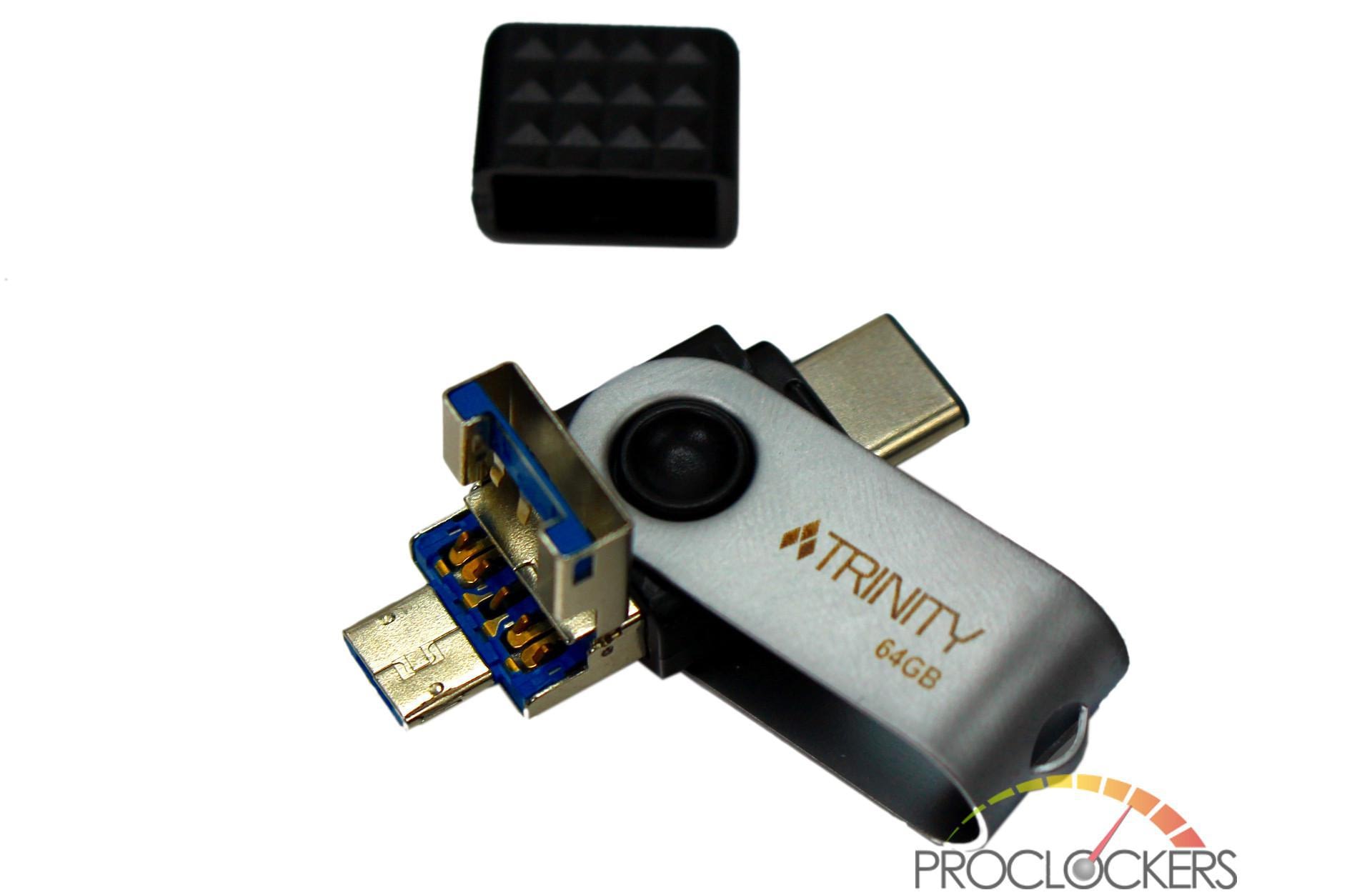 If you are reading this, you probably have a hand full of various thumb drives floating around, and you might even know where one or two actually are. You might have one for music, another for documents, one with the work project you had to move to another computer, and that special OTG one you bought when your phone was full of pictures. Wouldn't it be nice if you could just use one big drive for everything AND keep it on your keychain so you didn't lose it? Thanks to Patriot you can now have that magical drive that goes anywhere and does anything. You can use Type-A on your desktop, Type-C on your Laptop and USB Mini-B on your phone to move and store up to 128GB of anything you need, anywhere you want to or from nearly any device out there!
ProClockers would like to thank Patriot for sending us the Trinity flash drive to check out!
Patriot's take on the Trinity USB 3.1 Flash Drive:
Patriot's TRINITY USB Flash Drive is the perfect solution for anyone looking to minimize their load. The TRINITY comes with a Type-A, Type-C and micro-B connector so you can stay connected, no matter what device you're using. Use it with your Android device on-the-go without having to download any external software. The Trinity is designed with a custom housing to switch between connectors with ease while protecting the component at the same time.
With up to 200MB/s read speeds, the TRINITY guarantees excellent performance when working with different types of files. The Patriot TRINITY makes it easy to switch between different devices and allows you to adapt to any situation.

Patriot's TRINITY USB Flash Drive will be available in 3 different capacities – 32GB, 64GB, and 128GB. The Patriot TRINITY offers plug-and-play compatibility with devices supporting USB Type A, USB Type C, and USB Micro B ports.
FEATURES:
• Type-A, Type-C and Micro-B Connectors
• No external software installation needed
• Custom housing allows flexibility and protection
• Low power consumption and high performance
• Backward compatible with USB 2.0 and 1.1
https://www.youtube.com/watch?v=HM9SPa6_9is