Synthetic Performance Testing
3DMark
3DMark is a computer benchmarking tool created and developed by Futuremark that is used to determine the performance of a computer's 3D graphic rendering and CPU workload processing capabilities. It does this through a series of graphics and physics tests. I test both the Firestrike DX11 benchmark and the Time Spy DX12 Benchmark. Both benchmarks were run at stock clocks and at overclocked settings via AMD's WattMan untilty.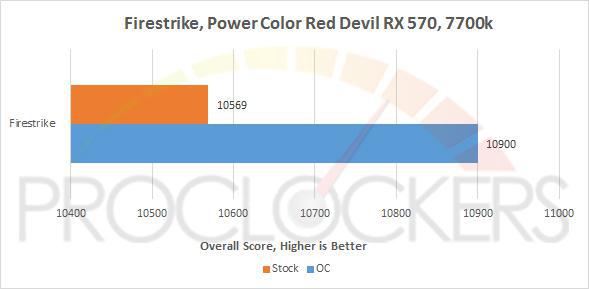 The Red Devil RX 570 achieved a high score of 10569 in Firestrike at stock clock and 10900 when overclocked.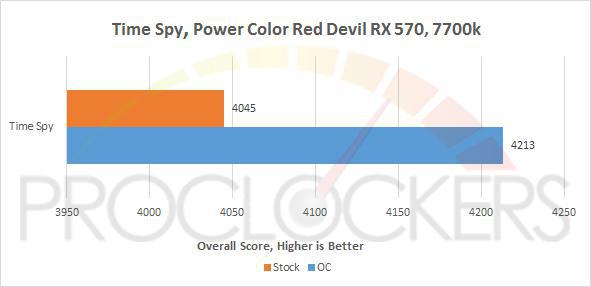 The Red Devil RX 570 achieved a high score of 4045 in Time Spy at stock clock and 4213 when overclocked.
Cinebench
Cinebench is a synthetic benchmark evaluates your computer's performance capabilities. It's based on MAXON's animation software Cinema 4D, which is used by studios and production houses worldwide for 3D content creation.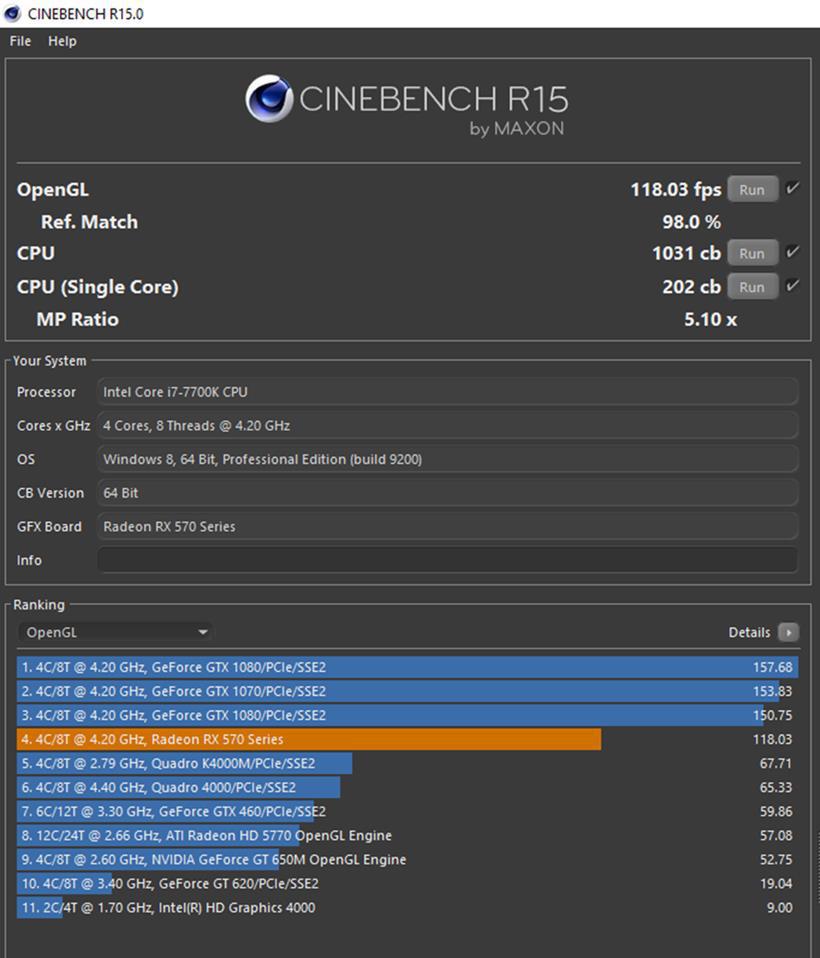 The Red Devil RX 570 scored as respectable 118.03 fps in the OpenGL test.
Unigine Heaven
The Heaven Benchmark is a DirectX 11 benchmark designed to stress your GPU under heavy loads. The Heaven Benchmark can be used to determine the stability of a GPU under extremely stressful conditions.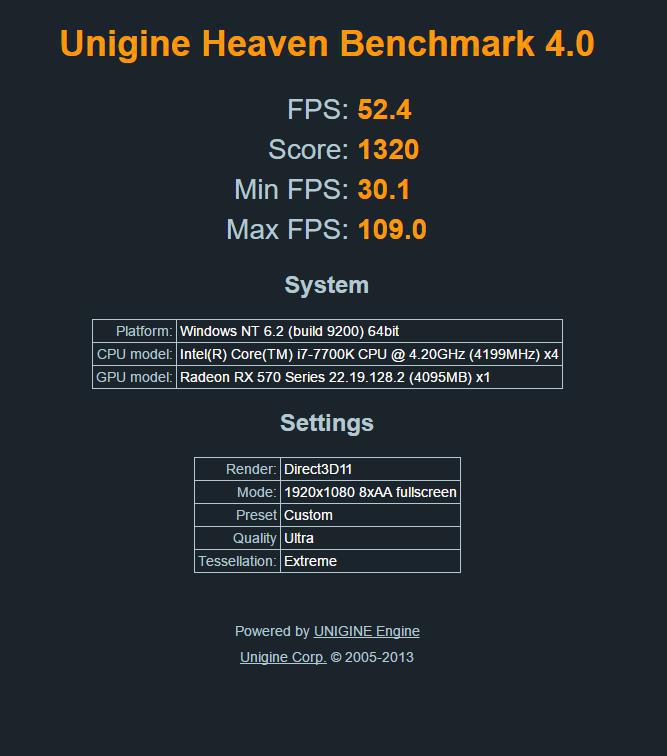 I ran the heaven benchmark with the Ultra Quality preset with Extreme Tessellation, 8xAA, in 1080p using the DX 11 API. With these settings, the Red Devil RX 570 received an overall score of 1320 with an average FPS of 52.4, a minimum of 30.1 and a maximum of 109.