Gaming Performance Testing
There were 8 games tested, a mix of newer titles and a few older ones, but none older then 2013.They were tested in 1080p, 1440p and 3440 x 1440. All games were played at their high presets, with no AA of any kind. A quick side note, on GTA V I didn't adjust the advanced graphics settings at all. They were left at their stock settings. Each benchmark run was timed at 120 seconds, ran three times each, then averaged out to get the final results. The games are as listed.
Battlefield One
Crysis 3
Grand Theft Auto 5
Rise of the Tomb Raider
Shadow of Mordor
Thief
Watch Dogs 2
The Witcher 3
It was no real surprise that the Red Devil RX 570 did best in 1080p. However, it did fairly well in both 2560 x 1440 and 3440 x 1440 as well. All games averaged over 30 FPS in all 3 resolutions, many games even staying over 60 FPS in all tests. Only 2 games failed to average 60 frames per second or higher in 1080p, Witcher 3 and Watch Dogs 2. Both are very demanding games in this really didn't surprise me too much. They were also, along with Crysis 3, the only games to average below 60 FPS in 1440p. Lastly, all games stayed above 30 FPS in 3440 x 1440 Ultra wide. Both GTA V and Shadow of Mordor even stayed above 60 FPS in this resolution.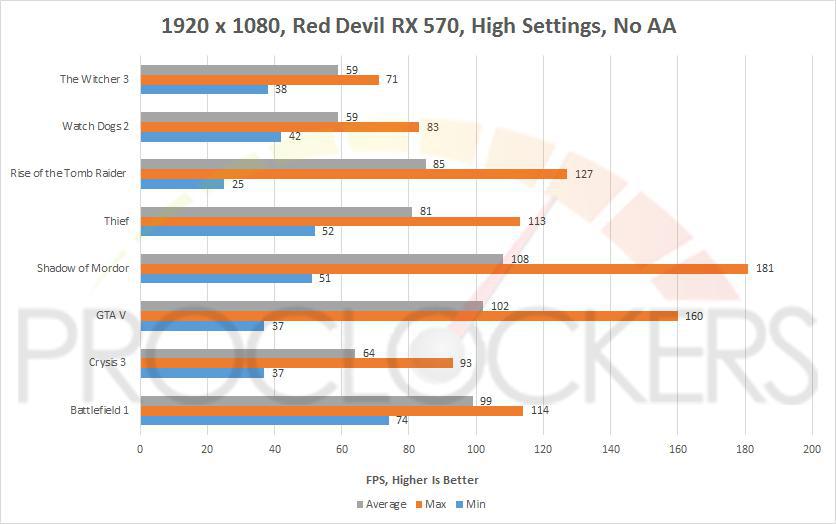 Even though all games did great in 1080p, Shadow of Mordor was the best with an average of 108 FPS.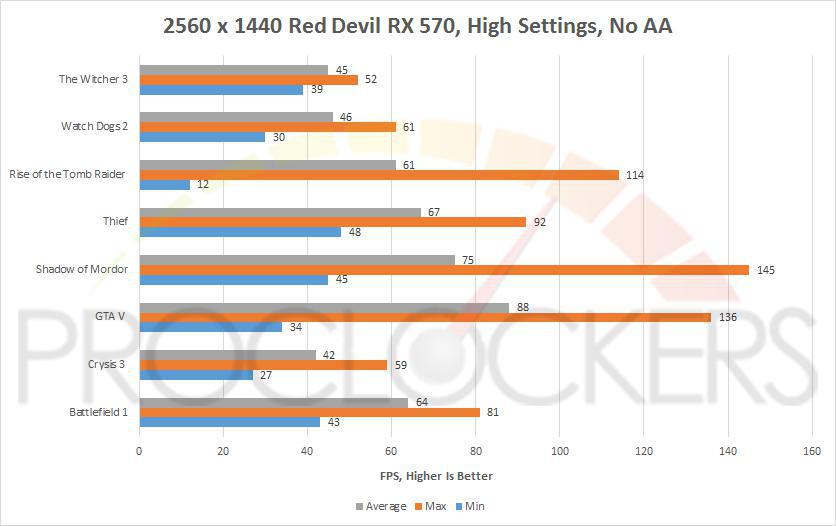 In 1440p, GTA V did best, averaging 88 FPS on high settings.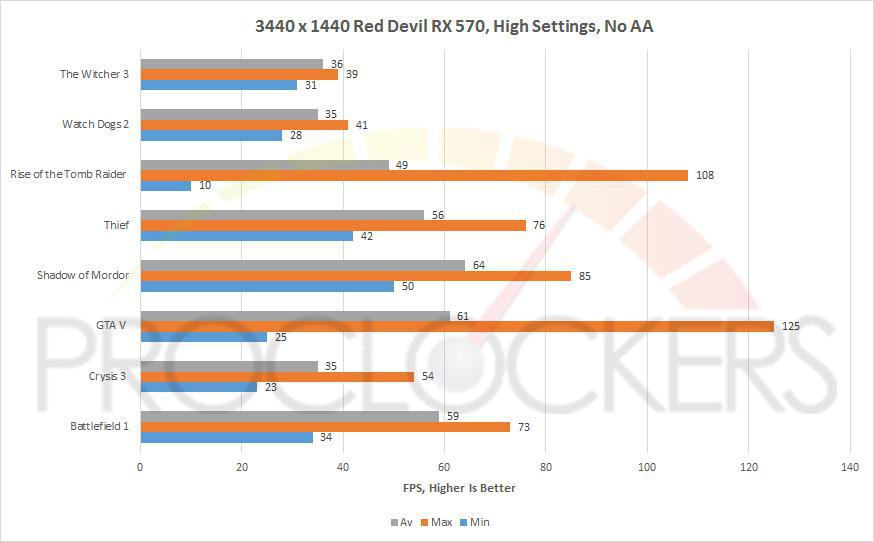 Once again, Shadow of Mordor did best, this time in 3440 x 1440p averaging 64 FPS.