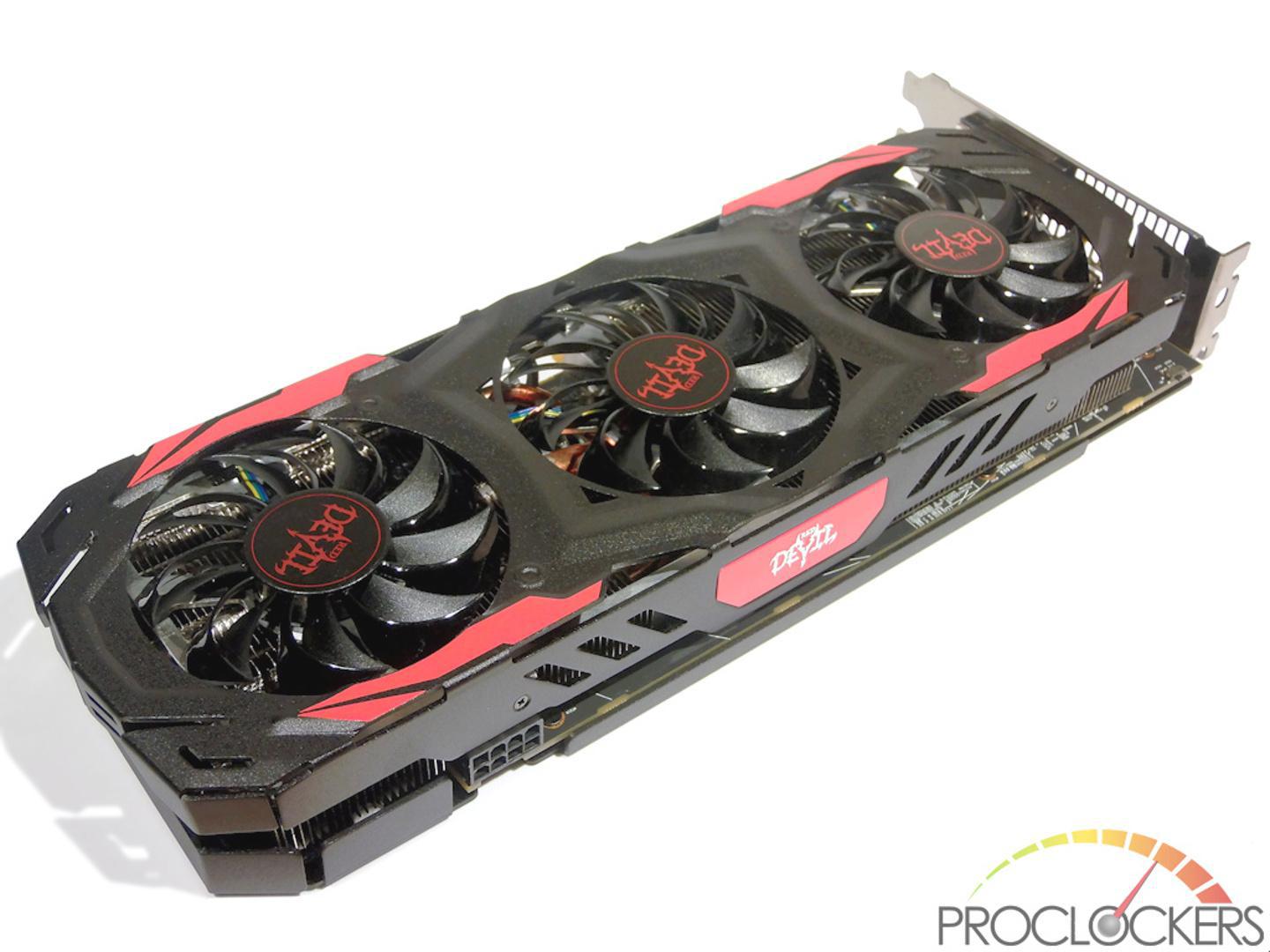 Final Thoughts and Conclusion
I hadn't expected the RX 570 to be that far off from the RX 470, however I was pleasantly surprised. In both Firestrike and Time Spy, the Red Devil RX 570 beat out its RX 470 counterpart by a fair amount. In Time Spy, on Stock settings, there was about a 500-point difference between the RX 470 and RX 570, with the RX 570 coming out on top. Firestrike results were much in the same. However, the overclocked results showed even more of an improvement between the two cards of almost 600 points. Gaming was more of the same with the RX 570 pulling a head of the RX 470, even if only by a few FPS. The same goes for overclocking, the RX 570 clocked slightly higher than the RX 470, even if only by 5MHz.
Overall, I was very impressed with the increased performance of the Red Devil RX 570 over the RX 470. It's not just the performance that has improved. With the Red Devil RX 570 having three fans, as compared to the two fans on the RX 470, its gives the card more of a high-end feel. This card is great for anyone who just wants to play on higher settings, in 1080p. Also, great card for a budget build. The PowerColor RED DEVIL Radeon RX 570 is currently priced at $189.99 in Newegg.
Pros
Good Price
Great 1080p Performance
High-End Cosmetics
Cons