ROG Ryujin 360 AIO Installation
Installing the Ryujin is extremely easy. First, hopefully you made sure this was compatible with your case. Most modern ATX cases should be able to fit this just fine. The install is almost as easy as installing a regular air cooler since the radiator, tubes, fittings, pump and block all come pre-connected.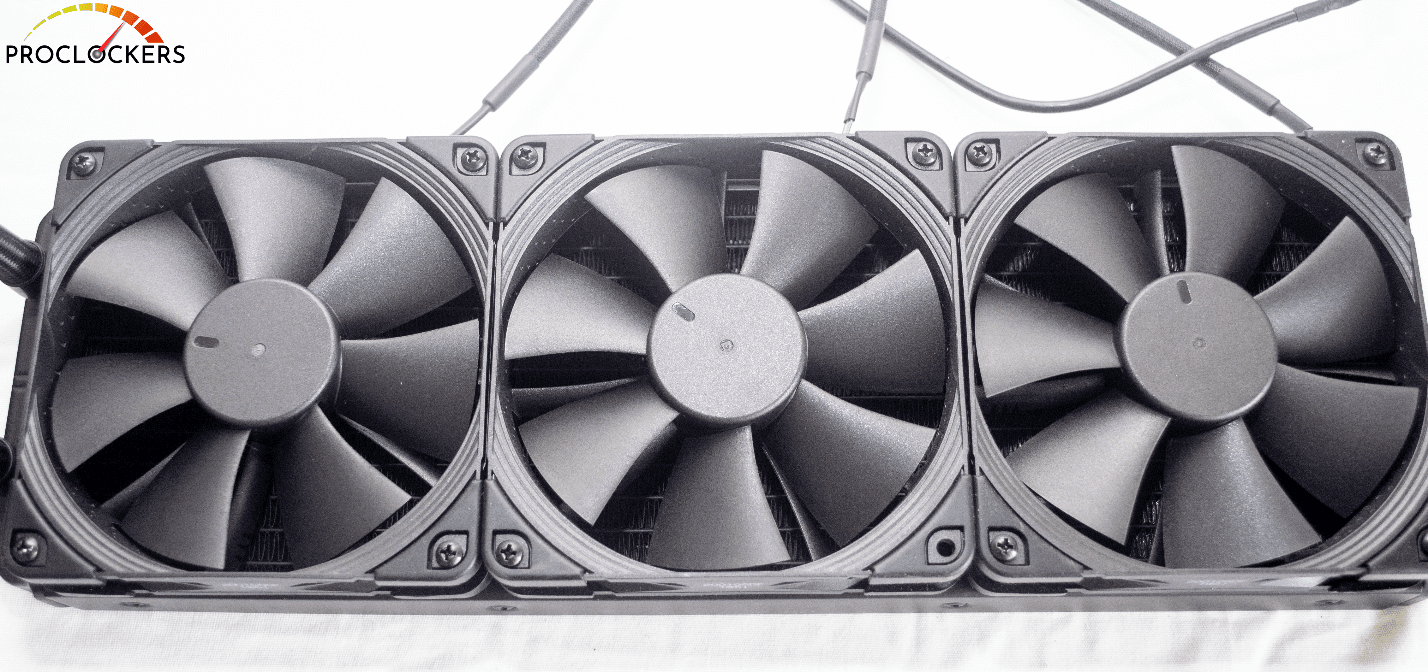 Installing really comes down to screwing the three fans on. Unless you happen to have 3 extra Noctua fans, I recommend placing them in a "push" airflow setup. Taking away any extra heat that would build up. If you have an Intel CPU, the mounting bracket will already come installed on the block, for those that have AMD, a quick switch and you're set.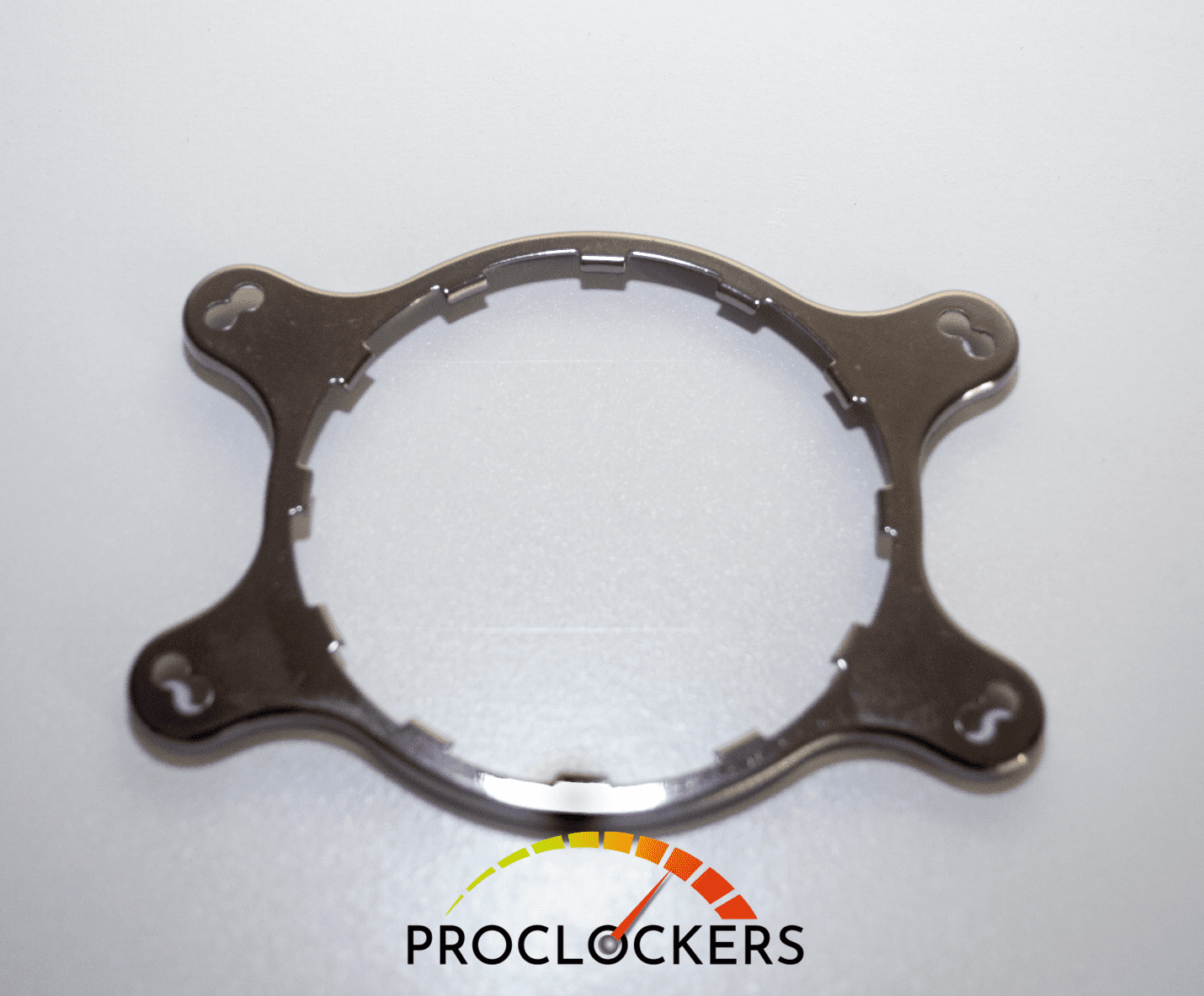 On your motherboard you'll want to install the backplate and mounting screws.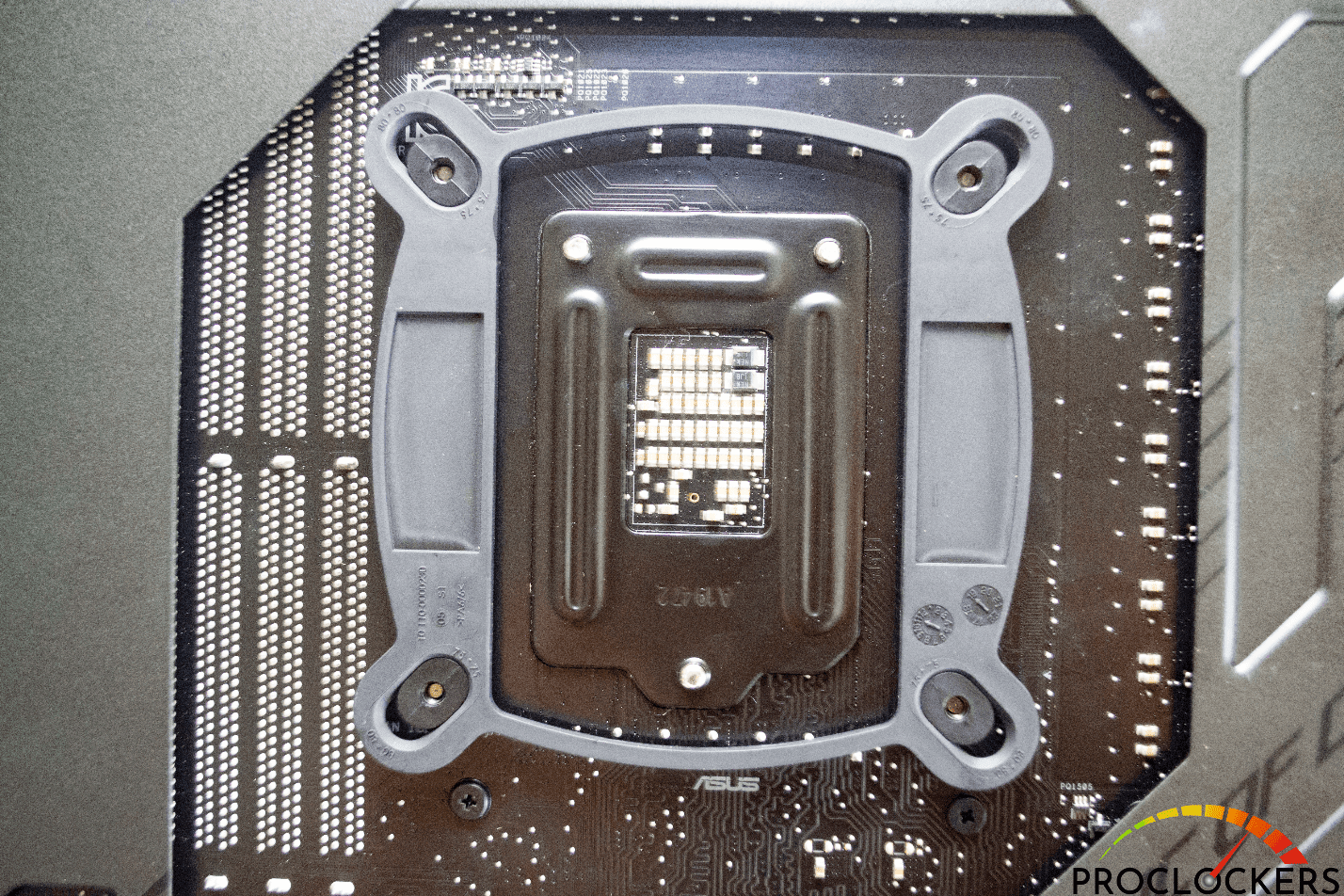 Make sure to pay close attention to which standoff screw you are using, as the Intel 2066 and Intel 115x screws are in the same bag. The main different between the screw for the 2066 will be that it is significantly shorter on one side than the 115x. For AMD, you're going to want to remove the CPU holder from the motherboard. Then, the easiest step ever: line up the block to the CPU socket, making sure to thread the screws through the designated holes, then 4 thumbscrews followed by a few turns with a screwdriver and you're set! Drive the screws in until tight, but do not over tighten, as you may break your thread and possibly your CPU!
Next, line the pump cover over the pump and it will snap on. This AIO is designed to be mounted to the top of the case, the included shorter radiator screws are used here, if you have 3 more fans, then the longer screws work just the same. Once the AIO is installed, connect the 3-1 CPU extension to the CPU fan header and 3 fans.  Connect the USB cable to any open motherboard pin port. Then finally, the SATA power cable. Power ON!
If it's anything like mine, you should hear mighty jet noises! It's a loud AIO when it's at full speed. The 10900k likes to run hot, but thanks to the embedded pump fan I was able to tinker with it to find the perfect sweet spot for idle, heavy apps, and overclocking. We'll get into that a little later.