Concluding Thoughts on the Ryujin 360 AIO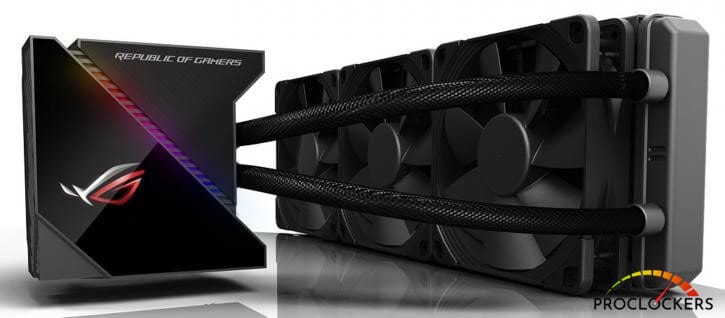 Three years later this AIO still holds true. ASUS really has created and continues to create quality products. Although, I'm sure it's inevitable that in the years to come, this AIO will be considered "old-school" as the next generation of Intel CPUs are introduced. I personally have come to enjoy this AIO very much. Customizing the logos adds a fun way of showing off the PC and there is just enough RGB to keep any user happy.
A thicker radiator would definitely make this AIO come to life (hint, hint ASUS). But for the slim size, it still effectively makes your CPU cooler, and even those that don't plan to overclock to the extreme can enjoy this AIO in the current generation.
Software integration is smooth and it was easy to install and set up my fan curves. Even getting the GIF to show up took only a few seconds. Even though I did experience issues with temperature readings and flow charts showing up, I believe that was a bug with ASUS suite and Armory Crate reporting to different platforms.
The price on this bad boy is a little steep at $311.44, being that it's already 3 years old. However, it is an ASUS product which holds its quality and value. My only hope is that ASUS keeps this line going with future updates to size and features.