Kingston Canvas Go Plus 128GB UHS-I microSDXC Card Benchmarks
Crystal Disk Mark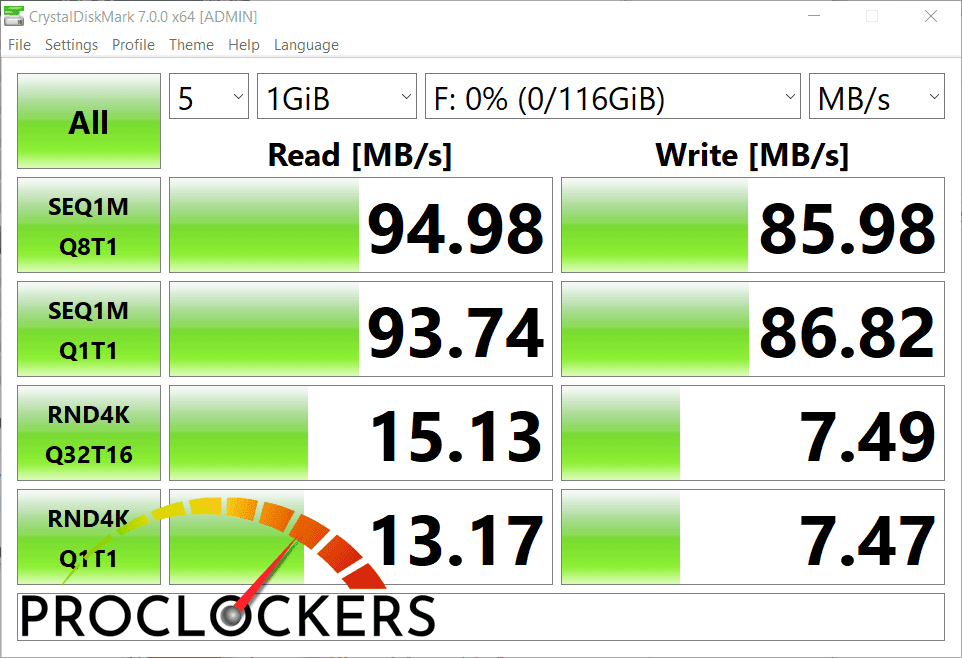 The Kingston Canvas Go Plus 128GB managed 94.98MB/s read, and 85.98MB/s on the SEQ1M Q8T1 test, which simulates 8 sequential operations at once utilizing a single thread. This simulates moving large files such as photos or videos from the card to a PC, saving a burst of photos from your DSLR to the card, or writing a continuous video file to the card. 

The Canvas Go Plus 128GB was a bit slower at the random  RND4k Q32T16 test with just 15.13MB/s read and 7.47MB/s write. This test simulates 32 random operations at once across 16 threads. This test indicates the performance during operations such as reading or writing to and from a database, as one might expect if using the SD card with a single-board-computer such as the Raspberry Pi. 
Anvil Storage Utilities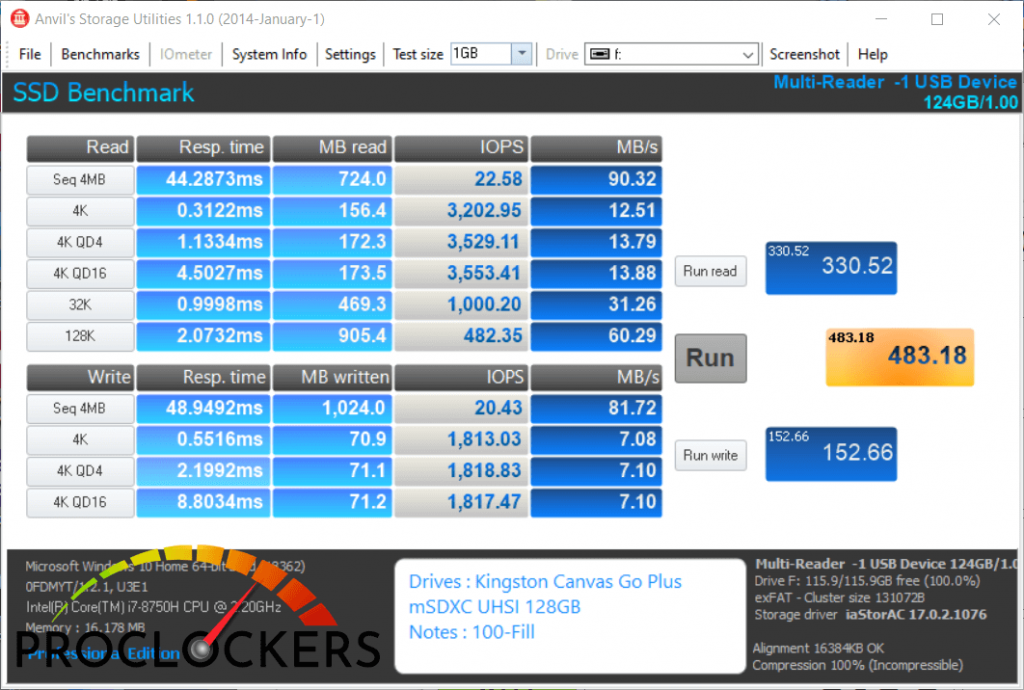 When testing using Anvil's Storage Utilities, we find very similar numbers to those that we found when benchmarking with Crystal Disk Mark. Sequential 4MB file operations averaged to 90.32MB/s while sequential write operations averaged to 81.82MB/s. 
ATTO Disk Benchmark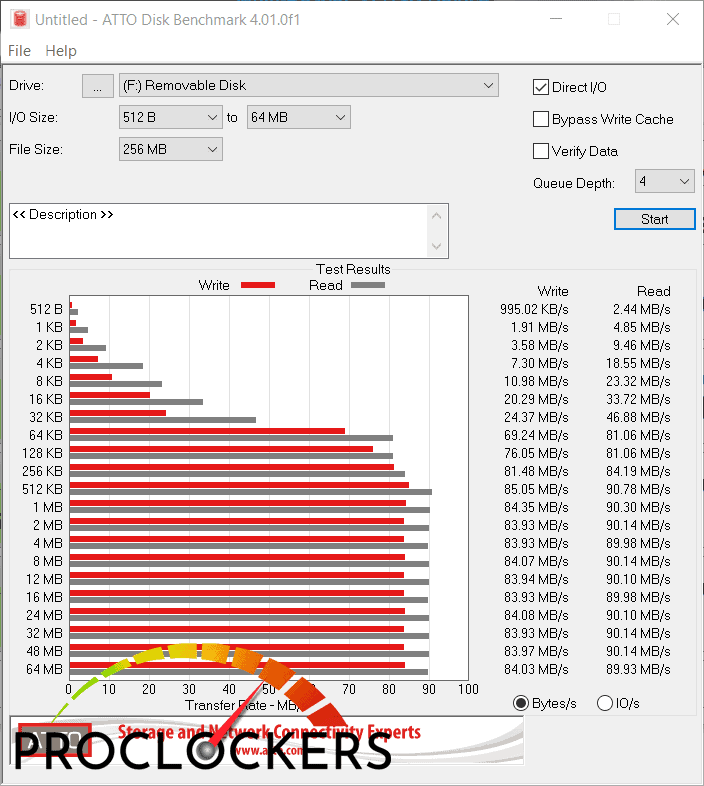 The results from ATTO were within the same range of the previous two tests with 4MB sequential read speeds averaging to 89.98MB/s and write speeds averaged to 83.93MB/s.