Final Thoughts on Kingston's Canvas Go Plus 128GB UHS-I microSDXC Card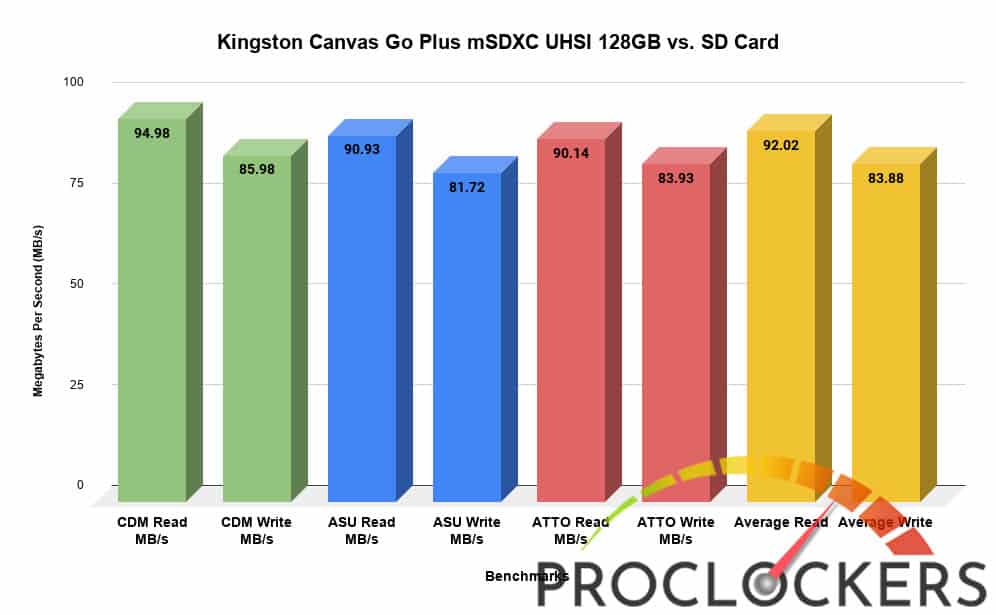 Kingston's Canvas GoI Plus 128GB SD Card performed well across all of the benchmarks performed, averaging 92.02MB/s read speeds and 83.88MB/s write speeds. This is quite impressive, considering that similarly priced SD Cards of the same capacity from just a couple of years ago perform about half as fast. With GoPros, DSLRs, and drones pushing the limits today with 4K and 8K cameras, fast cards like this one are becoming increasingly more important. 
Numbers are great and all, but how does that relate to real-world usage?  The best test I could come up with to test everyday performance that would actually impact my life was to test if the card could keep up with my Canon EOS 80D DSLR in burst mode. With the card freshly formatted in the DSLR, I was able to continuously take photos in burst mode without hitting the camera's buffer limit. This means that the card was able to accept data from the camera's data buffer faster than the camera could write new data to the buffer.

Overall the Kingston Canvas Go! Plus 128GB SD card performed exceptionally well and was quite impressive for such a large-capacity card. This card is an exceptional value coming in at under $30 for either the standard SD or microSD variant, and I highly recommend it for anyone looking for a high-quality, high-capacity SD card for their DSLR, action camera, or drone.