Introduction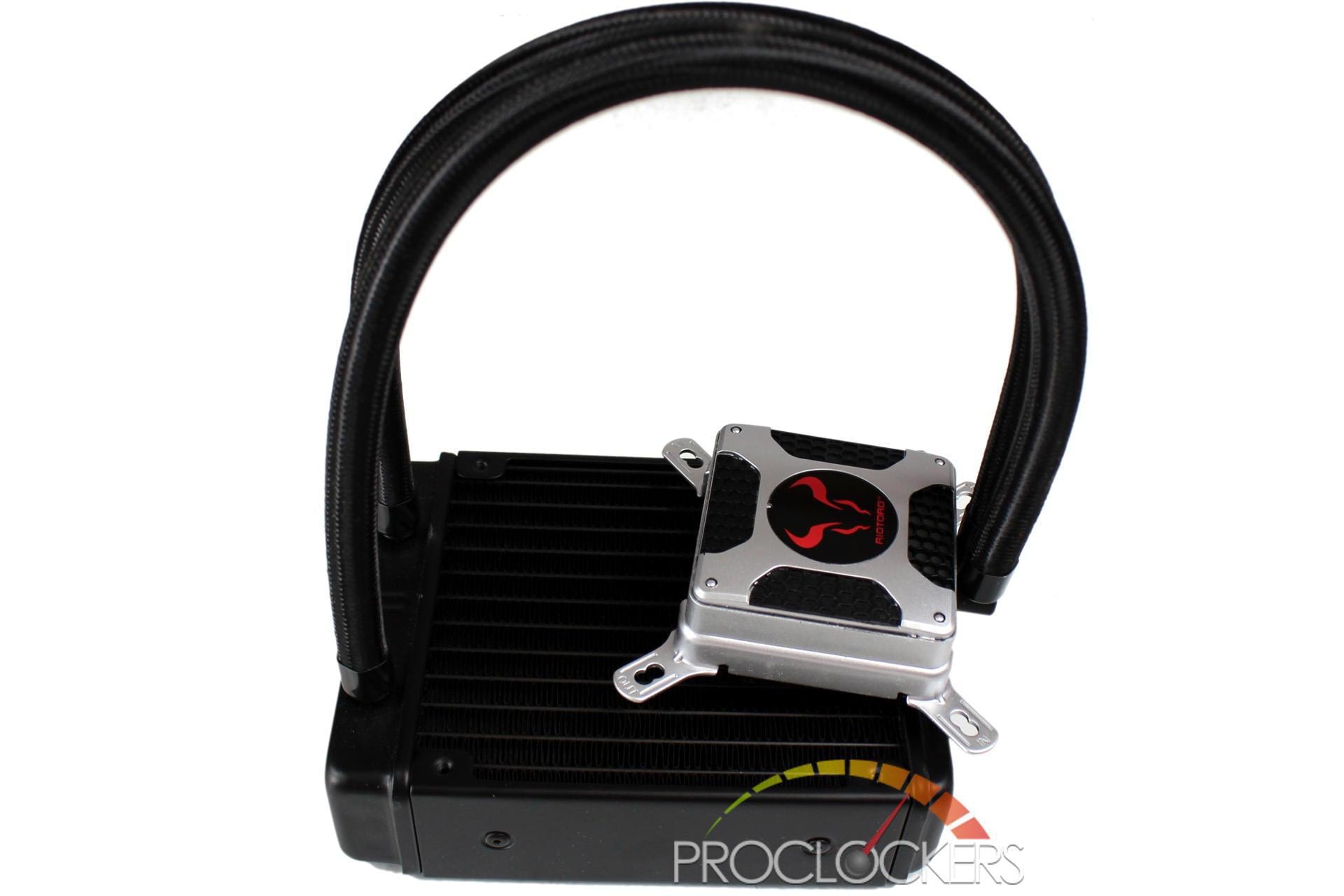 To an enthusiast, an air cooler is nothing more than that big hunk of copper and aluminum they keep including in the box. These days, it's getting more and more rare for a CPU to even come with a cooler anyway. Liquid cooling is a great way to go, more cooling capacity while in near silence is a winning combination, and coolers have grown to 240mm, 280mm and even 360mm in size. Is a 120mm liquid cooler even relevant anymore? Riotoro seems to think so and has released the BiFrost 120 liquid CPU cooler. We'll find out if a 120mm cooler can compete in the gaming oriented world, or if this size is better for your Home Theater PC.
ProClockers would like to thank Riotoro for sending us the BiFrost 120 Cooler to check out, as well as the Riotoro CR280 case, and the Onyx 650W power supply used in this review.
Riotoro's take on the BiFrost 120
The BiFrost 120ti a new generation water cooling solution for both AMD and Intel platforms. Using a 45mm wide rad, the BiFrost 120ti uses more liquid, improving its cooling performance. The BiFrost 240 also uses longer tubes for more flexibility and ease of installation. It also features reinforced L-connector steel bracket solution that avoids any possible leaks. With Full copper, micro-channeled cold plate adds another layer of performance, improving contact to the heat source (CPU) and effectively increasing the cooling transfer speed. The BiFrost represent a new generation of coolers, improving only on areas that are most wanted such as, the L type connectors adding extra strength to prevent from leaks and industrial impeller designed fans for improved airflow.
About Riotoro
"Founded in 2014, Formed by Enthusiasts, for Enthusiasts, RIOTORO manufactures the best Performance PC Hardware, Peripherals, and Accessories in the industry with a goal of providing complete satisfaction for high performance seekers who build their own personal computers." –Riotoro.com.