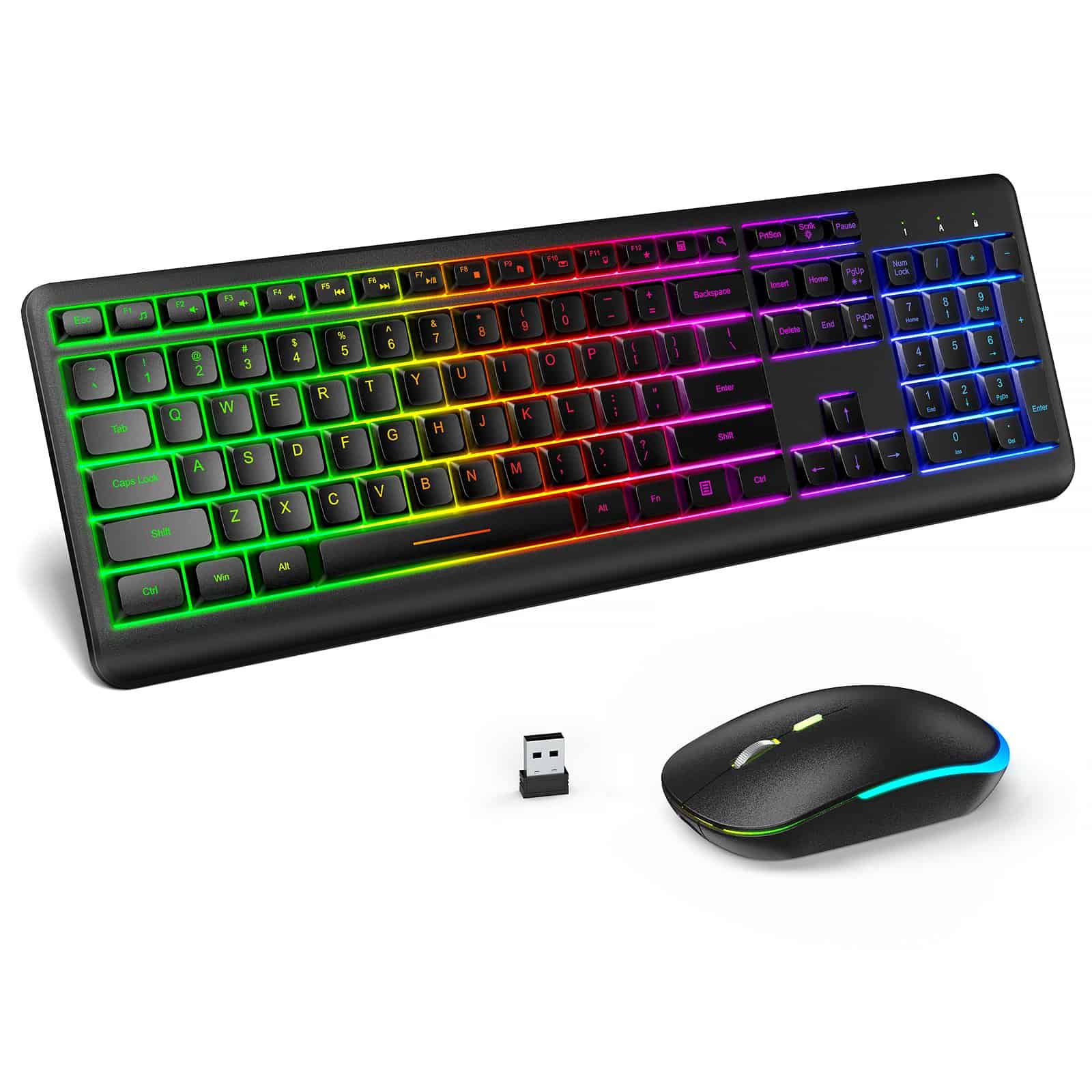 If you're looking for portability, a decent wireless keyboard and mouse makes a nice addition to your kit. Seenda recently reached out and asked if we'd have a look at one of their keyboard and mouse combos. Rechargeable, RGB backlit, lightweight, and affordable, it seems to check all boxes. As usual, check out the specs, and then I'll give you some of my thoughts.
SEENDA IWG-DHXKB02TZ KEYBOARD/ MOUSE COMBO
Rainbow Backlight:
The backlit lighting effects will definitely be noticed, especially in the dark.
Rechargeable Combo:
Both keyboard and mouse are rechargeable via supplied USB-Type-C cable.
Adjustable DPI Mouse:
Easily adjust the sensitivity of the mouse between the 3 DPI levels.
Plug and Play:
2.4GHz wireless – provides automatic frequency recognition and stable signal with no delay.
Compatible With:
Windows 2000, XP, Vista, Win 7, Win 8, and Win 10,Raspberry Pi 3/4.