Introduction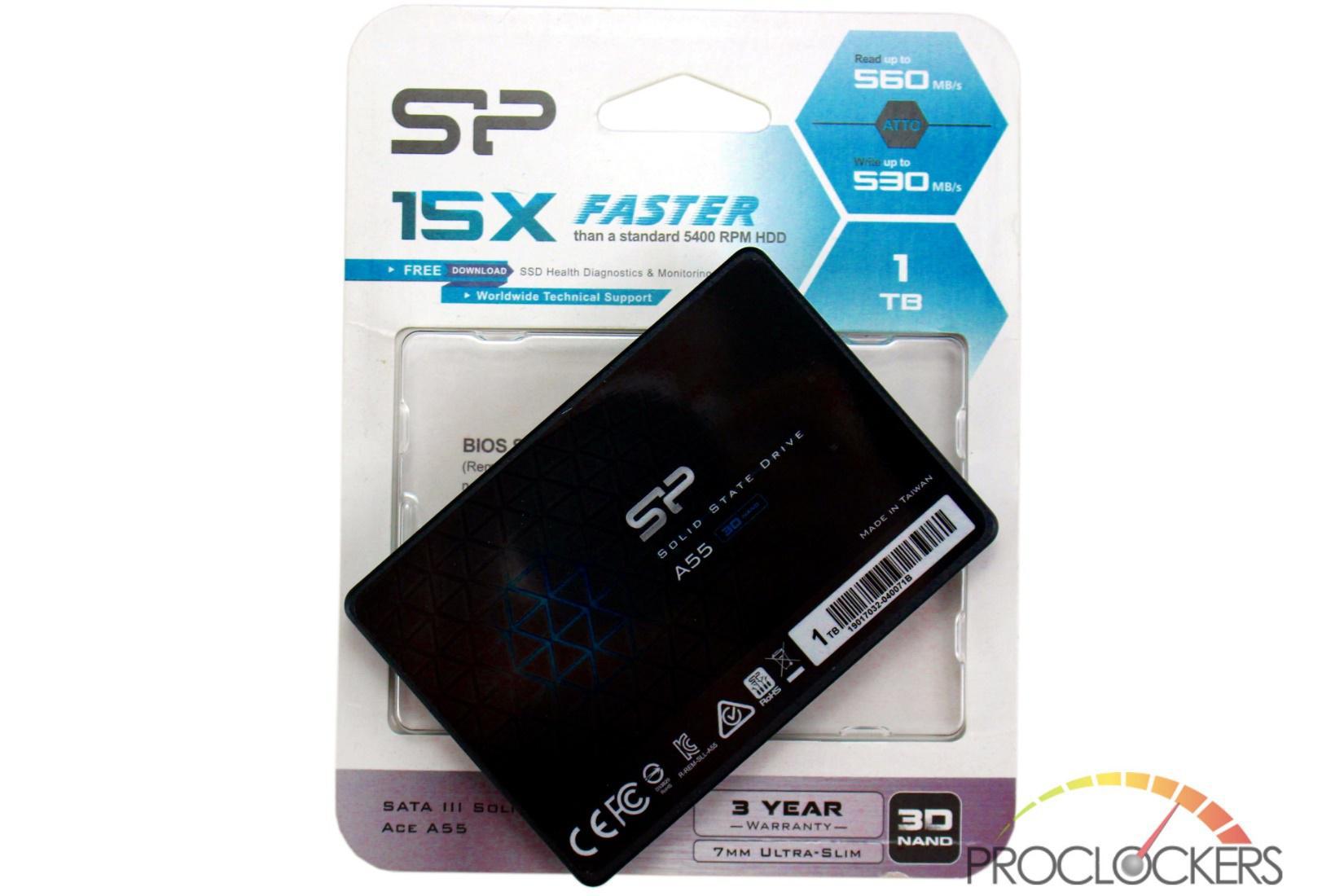 One of the best things you can do to an older laptop or small desktop is to upgrade the storage. Beyond the extra space, moving from an old mechanical drive to a modern SSD can significantly speed your system up and improve your experience. You can also see a notable increase in battery life, plus you gain some peace of mind with mobile devices as the daily bump and grind doesn't risk head crashes that can instantly ruin a mechanical drive. Today we'll be taking a look at Silicon Power's Ace A55 series 2.5" SSD's which offer an extremely compatible 7mm height on a 2.5" drive with a SATA III interface which will work with almost any computer still alive. With Capacities from 64GB to a whopping 2TB, there is an option for everyone!
ProClockers would like to thank Silicon Power for sending us the Ace A55 SSD drive over to check out!
Silicon Power's take on the Ace A55 SSD:
Affordable Upgrade for Everyone
A high-quality product for the budget-minded among us, the Ace A55 is positioned as one of the most cost-effective SSD models. With its advanced SATA III 6Gb/s interface and an affordable price, you can now easily upgrade your old computer without spending a fortune.
Adopts TLC 3D NAND flash and "SLC Cache technology" to improve overall performance
15 x faster than a standard 5400 HDD with SATA III 6Gb/s interface
7 mm slim design suitable for ultrabooks and ultra-slim laptops
Supports TRIM command and Garbage Collection technology
NCQ and RAID ready
ECC technology to guarantee reliable data transmission
S.M.A.R.T. monitoring system
Low power consumption, shock, and vibration-proof, noiseless and low latency
Free download of SP ToolBox to easily obtain disk information such as self-monitoring analysis report, the extent of consumption and SSD diagnostics