Introduction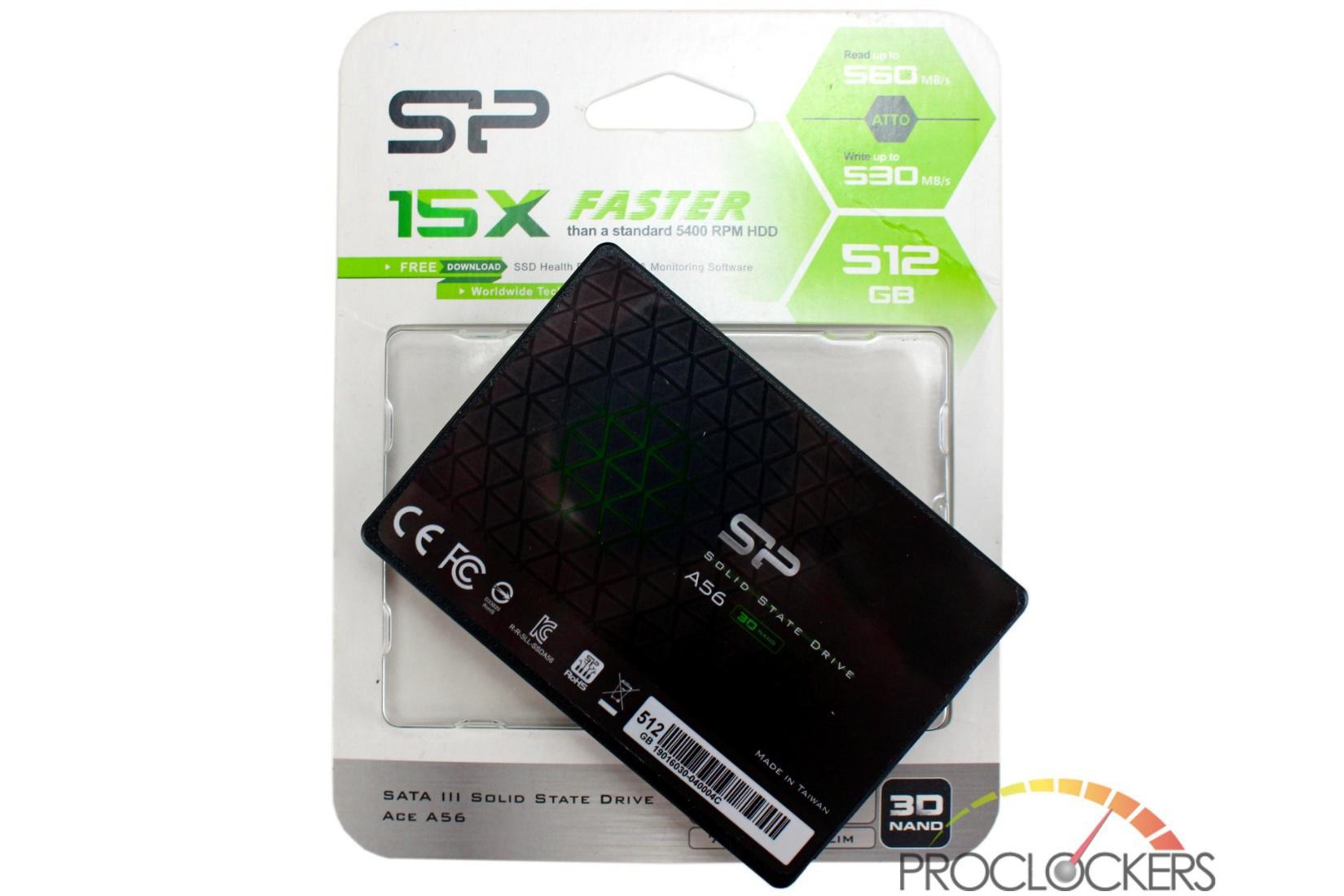 Despite all the flashy claims about the latest PCIe-bus crushing NVMe drives, SATA drives are still in high demand. From a price perspective, there may not be that large of a divide, but from a compatibility perspective, SATA drives still rule the PC world. No matter if you are doing upgrades to an older machine, or building a new one, a high capacity SATA drive such as Silicon Power's Ace A56 series can give you a little breathing room for a competitive price. Let's see how it does!
ProClockers would like to thank Silicon Power for sending us the Ace A56 SSD drive over to check out!
Silicon Power's take on the Ace A56 SSD:
More Than Just a Solid Performance – Can You Keep Up?
Equipped with a high-quality controller and 3D NAND flash, the A56 provides outstanding system performance. It will give your computer a powerful boost with significantly reduced boot times and accelerated response processes. Can you keep up?
TLC 3D NAND flash and "SLC Cache Technology" to improve overall performance
15 x faster than a standard 5400 HDD*
7mm slim design suitable for ultrabooks and ultra-slim laptops
Supports TRIM command and garbage collection technology
NCQ and RAID ready
ECC (error correction code) technology to guarantee reliable data transmission
S.M.A.R.T. monitoring system
Low power consumption, shock- and vibration-proof, noiseless and low latency
Free SP ToolBox software download to easily obtain disk information such as self-monitoring analysis report, the extent of consumption and SSD diagnostics