System Configuration & Software
CPU: Intel Core i7-8700K
Motherboard: ASUS ROG Maximus X Apex
RAM: 32GB HyperX Predator RGB 3200Mhz
GPU: Nvidia RTX 2080 FE
Drive: SP Ace A56 512GB
OS: Windows 10 Professional X64 (1903)
Silicon Power SP Toolbox
SP Toolbox was developed for using with SP SSDs and Industrial Flash products and provides multiple ways for users to obtain disk information, and to change settings easily. Additionally, it is an advanced and user-friendly software that makes it easier than ever to maintain a healthy and efficient device. The useful features include: View Drive Information, View S.M.A.R.T. Status, Wear Out Count, Block Information, Diagnostic Scan, Performance Test and Secure Erase.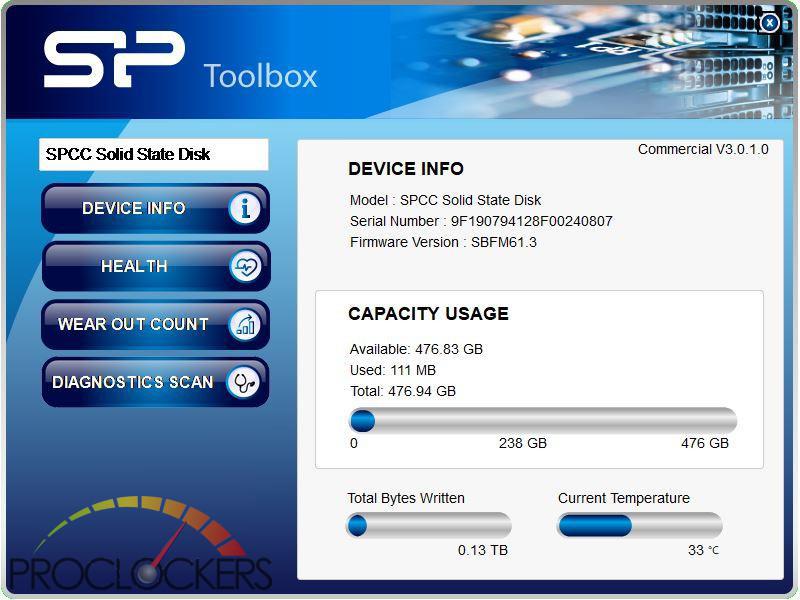 Toolbox has a few less things for this drive than some of its NVMe drives, but you still get the basics. The first button gives you this page where you can see all the important information at a glance.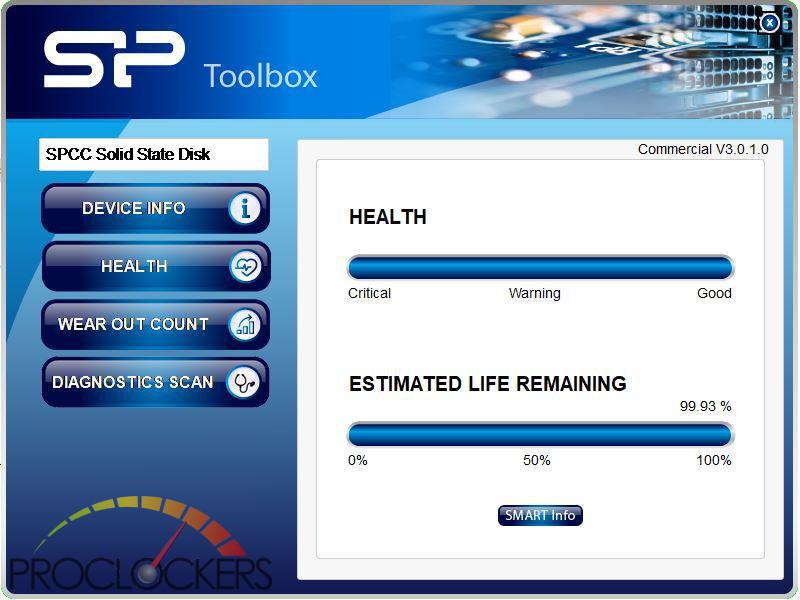 You shouldn't need to spend much time on the health tab early on.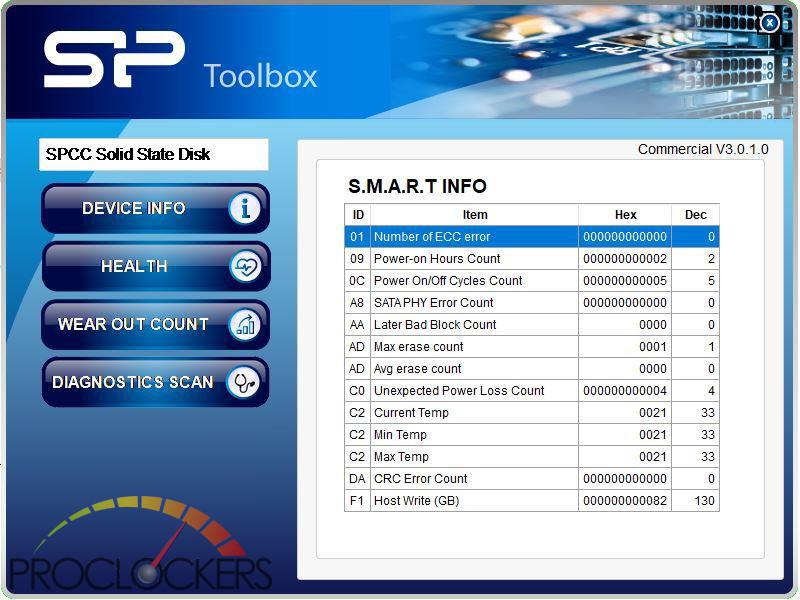 If you click the S.M.A.R.T. button, you get to see all of the raw data