Packaging & A Closer Look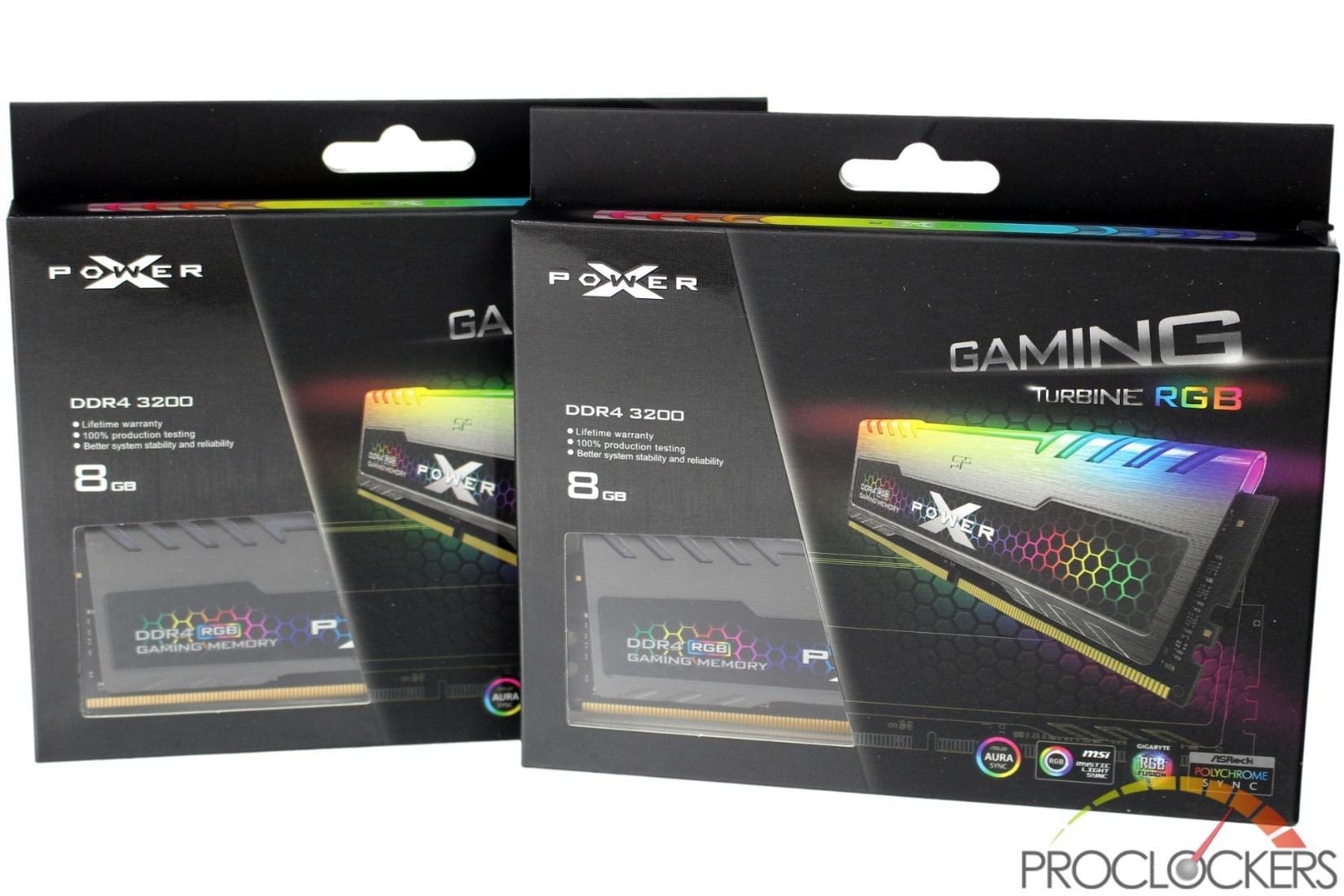 Silicon Power sent us two of its 8GB XPOWER Turbine RGB modules, each rated at 3200MHz. Each module comes in a box that looks to be big enough for a pair of modules.
The back of each box shows that the modules support Intel's XMP profile.
The top flap of the box shows what the top of each model looks like while lit up, a neat little packaging detail.
Inside is a clamshell pack. Our particular model is comprised of 1x 8GB stick, but indeed there could be two in this packaging.
Each module comes in a beautiful dark grey brushed finish heat spreader over a black PCB. The label is metallic and quite colorful.
The other side looks the same plus a small label that states the speed, size, and timings.
The top of the module is covered with a milky white diffuser. Little fingers from the heat spreader come up and wrap around to hold it in place on either end.
The center XPOWER logo is nearly a mirror.
This is certainly good-looking memory. The more neutral color scheme should work in nearly any build. The label is a bit colorful, but not too over-the-top.
The modules look very similar to the non-RGB version of itself, sans the blue color scheme.
The default lighting pattern is a slow rainbow shift from one end of the module to the other.
The lighting looks great, but out kit drifted out of sync fairly quickly which can be a little distracting. We tested on an ASUS board with its Aura software, and it worked perfectly and was able to keep the modules in sync with themselves as well as the rest of the system.