Introduction
Sound BlasterX AE-5 Pro Gaming, Audiophile Gaming At Its Best!
Having been around since before the dinosaurs our very first experience with a sound card came in the form of a "Multimedia Upgrade Kit" from Sound Blaster. Adlib had a similar kit for $30 less but we went with Sound Blaster because the name was cooler. The kit consisted of an ISA (Industry Standard Architecture) sound card, 1x speed CDROM and a small set of unpowered speakers. The tag on that was $469.00 and we were the first ones to have a multimedia computer in a University of 6000 students. Fast forward more years than we care to comment on and Creative Labs sends us the Sound BlasterX AE-5 7.1 Channel 32-bit 384KHz sound card to have a shot at.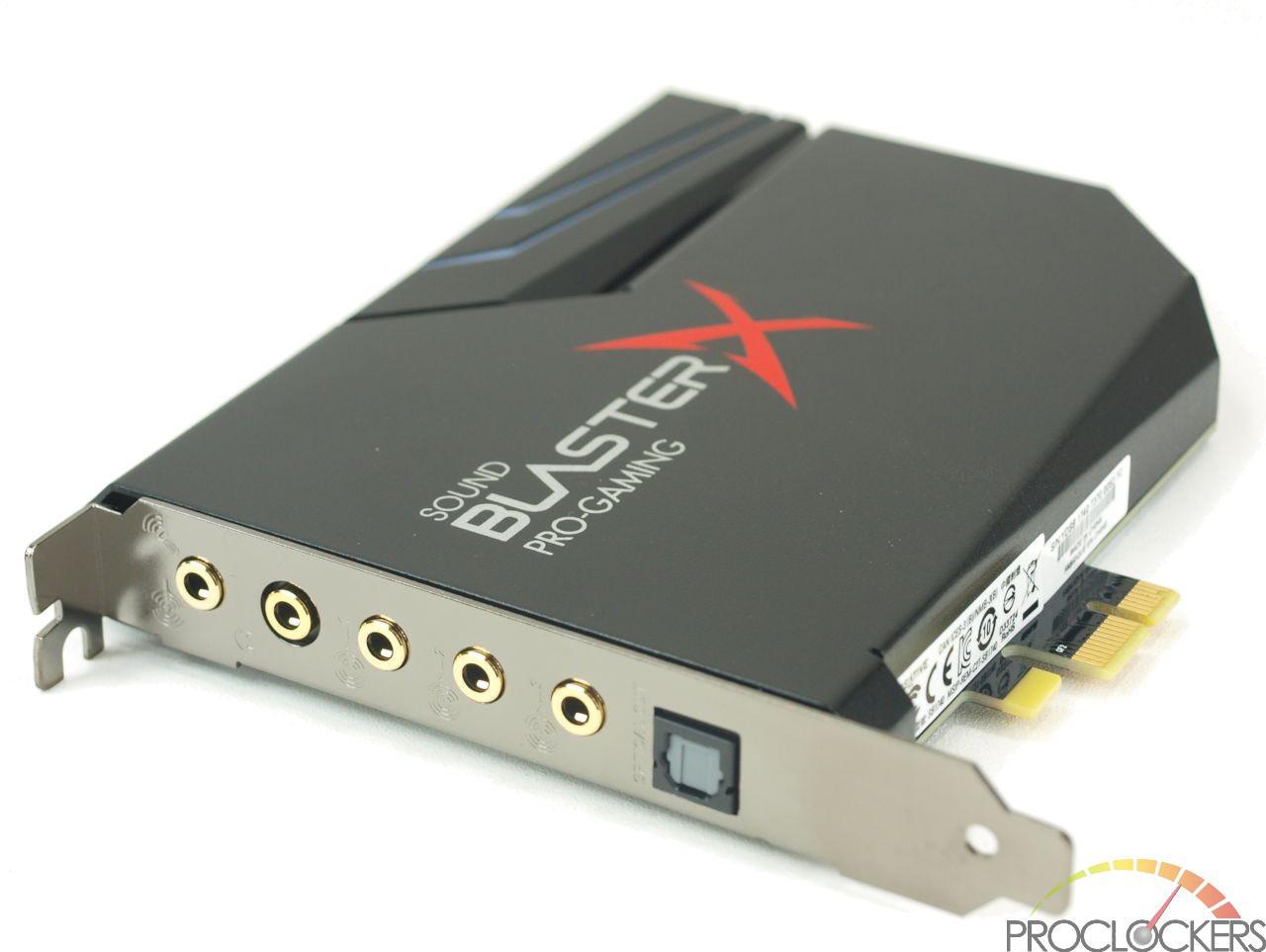 We can tell you the thrill of laying hands on the BlasterX AE-5 is just as good as the first time we heard a song pop out of that $469 kit decades back. This beauty is aimed at the gamer crowd and has everything and more than you need to game! Inside that slim card is a high quality DAC, RGB, and dedicated headphone Amp. Sound Blaster moves into the RGB arena with grace and style and even includes a LED strip controlled by the card and accompanying Sound Blaster Connect 2 and elegant software suite that covers from gaming to concert hall quality sound quality.
Now sound cards have taken a back seat to high end motherboard sound with fine gold Caps and high end gear they rattle on about endlessly and frankly, we have always preferred a discrete sound card. While the onboard sound is good and getting better you still miss details and nuances of sound that you just can't get anywhere but from a discrete sound card. A few newer boards up in the stratospheric price range offer headphone amplifiers and a few other bells and whistles but if you want the full fledged audiophile quality and Sound Blaster Scout advantage over your virtual enemies there's just no better card than the Sound BlasterX AE-5 to get it. While it's geared for gaming we walked it through a massive audio collection as well as a dozen or so games and found it left nothing wanting on the gaming board or audio end of things. Here's one of the things we like about discrete sound cards, you don't have to keep paying for high end built in sound, you move it from machine to machine and those warm rich tones follow you from rig to rig.