Tribit is back again but this time with a new speaker! The speaker is called the StormBox Micro and it is the latest from Tribit. Tribit is a company known for producing audio hardware such as headphones, speakers, and many others. Their mission statement, as well as other values they strive for, can be found on their website: "TribitAudio was born with a singular focus: to bring great beats to the masses."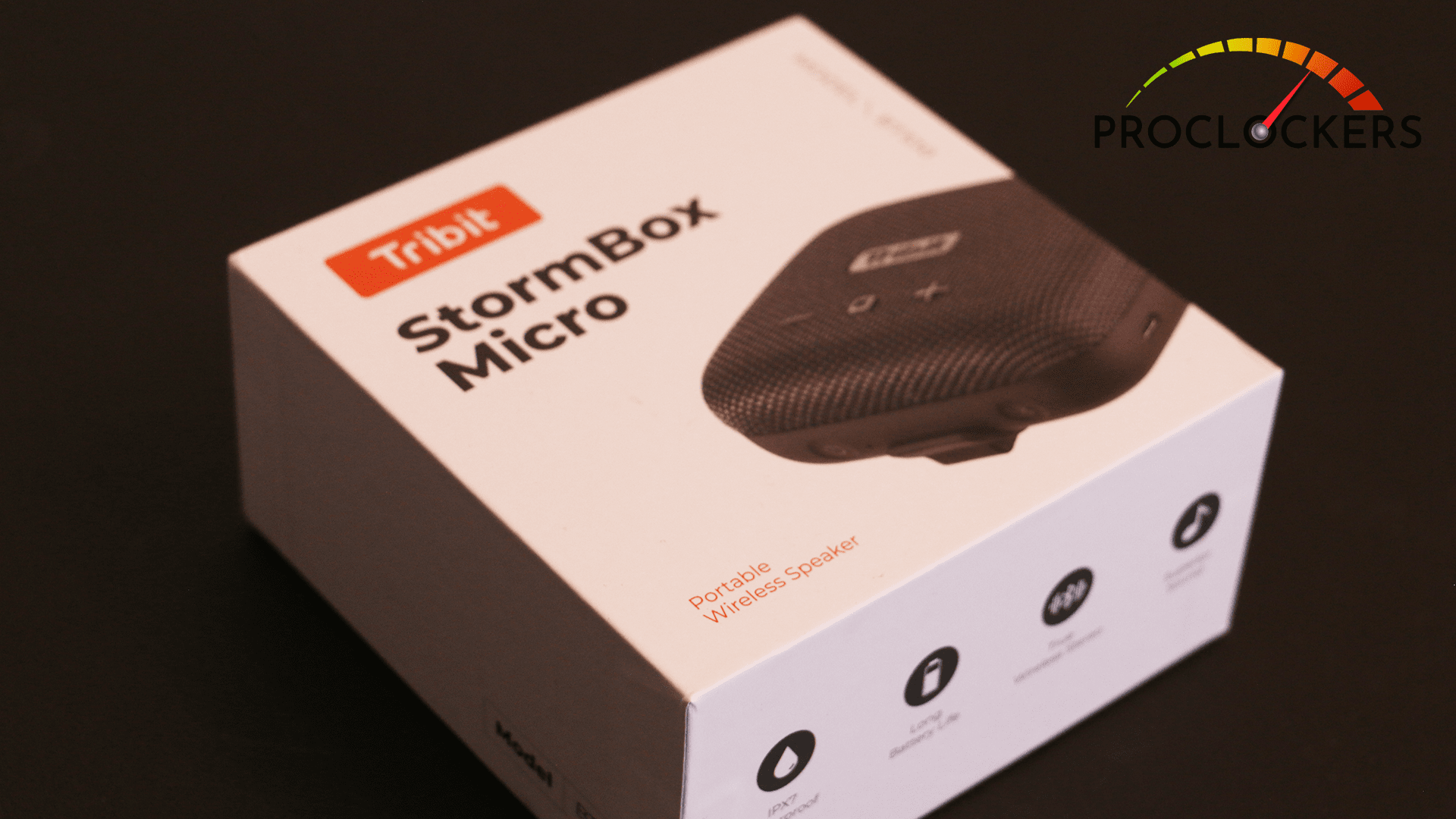 Surprisingly Booming Sound and Deep Bass(Built-in XBass®)

Rugged. Water Resistant. Dustproof

Reliable Tear-Resistant Strap for Biking etc.

Up to 8 Hrs of Playtime & USB-C Charging

Connect Two Speakers Together for Stereo or Party Mode

Multipoint Technology
Packaging
The packaging for the Tribit StormBox Micro was quite simple. It came in a small box that was sleek and featured a few prominent specs on the box. Inside the first thing, we are greeted with is the speaker itself. Underneath you find a wire for charging and a setup guide. The setup guide was not needed for me as it was a simple Bluetooth connection that didn't take longer than a few seconds to connect to my phone. Almost immediately I was blasting tunes out of this thing. 
Tribit's Stormbox Micro Testing
Putting it to the Test
The StormBox Micro is a small speaker similar to other brands like Bose and Beats. It is a simple design and sits comfortably on most surfaces. The box had a few buttons present on the front. These include the power button, the volume buttons, a pause button, and the Bluetooth button. The inclusion of a pause button was nice as most companies don't usually put a pause button on their speakers anymore. This is important for if I need to shut the music off quickly if I'm not near my phone. That was a nice touch. After pairing the StormBox and listening to music I almost immediately noticed how loud the StormBox could get. When I first unpacked the Micro I was in my car parked in a parking lot. Having just listened to music through my car's speakers I was blown away by the sound quality and overall bass this small box has compared to my car. After using it for about a week when I want to listen to music it is a great little speaker. It gets very loud as well to the point I haven't tested out the max volume in fear of disturbing neighbors. As for the battery, I haven't run into any issues and I have been using it every few days. I haven't had to charge it since I got it a couple of weeks ago. 
StormBox is Resistant
While I haven't personally put the speaker to the test against the elements Tribit does say that the StormBox can resist water, scratching, dust, and other detrimental elements to a typical speaker. This means you can take the speaker pretty much anywhere without fear of it being damaged. The StormBox even features a small rubber strap so you can strap it onto things like a bike to take it outdoors with you. 
Tribit Is All About Bass
The StormBox Micro may seem small and not capable of much when you first look at it out of its packaging. However, when you connect the speaker to any Bluetooth device you will immediately start to notice the superb sound quality that comes from the small speaker. This is especially evident in the bass. I like to listen to stuff that has a decent bit of bass and I've had this thing on while cooking and was worried that the bass was a bit too much in some cases. The size of the StormBox is not correlated to just how loud this thing can get. I still have not used the StormBox at max volume but in a party setting, I could see this thing filling a whole house with music. If you are like me and usually use speakers for personal use then this thing is nice to have around the house and even makes for a great replacement for speakers in a car!
Overall
Overall the StormBox Micro is an impressive little speaker. If you are in the market for a Bluetooth speaker that can stand against the elements then this is the perfect speaker for you. I would recommend this to anyone who also likes a lot of bass in their music and maybe for party throwers who want a speaker that can break the noise level. Great job on this one Tribit! 
Stay tuned for more gadget reviews!