Introduction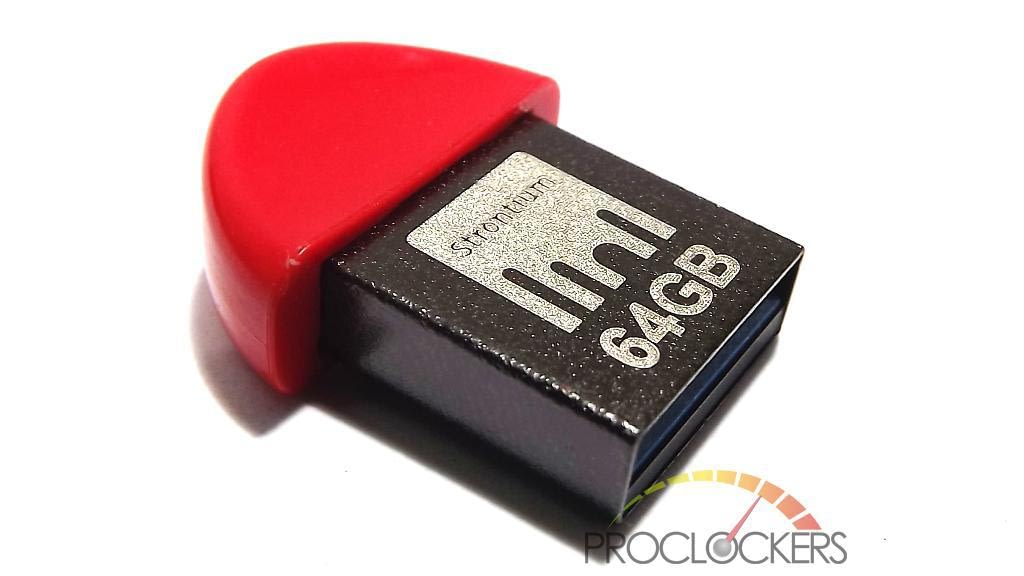 Data storage devices are a must to any modern individual now that our lives revolve around using data whether you're a student, a professional or others in between. Truly, data storage such as flash drives are getting better each year. They become faster, smaller and improving in capacity. One of the popular brands of flash storage providers today include Strontium and they are happy to give us their smallest offering in their flash drive line, the NANO USB Drive. Today we will be taking a look at the Strontium's 64GB NANO USB 3.0 flash drive.
Strontium's Take on the NANO USB Drives
Strontium NANO USB flash drive is ultra-small in physical size and yet extremely powerful with the enhanced transfer speed of USB 3.0 interface. It is the perfect option for facilitating ultra fast, multi-stream data transfer.
USB 3.0 high performance with fast transfer speed.
With up to Read 130MB/s and Write 100MB/s transfer speed, Strontium NANO USB 3.0 drive is one of the fastest USB drives in the market and transfer files up to 25 times faster than standard USB 2.0 drives. It's ideal for desktops and notebooks with USB 3.0 ports and it is also backwards compatible with USB 2.0.
Compact design with splash proof feature.
Strontium NANO USB drive is designed in an ultra-small form factor that fits in invisibly with the exterior of ultrabooks, MacBook Airs or car audio systems while on the move and with PCs and TVs too. Manufactured under the special chip-on-board (COB) process which results in high splash proof feature, it eliminates any worries about losing valuable data due to spilled drinks. In addition, it comes with a lanyard to conveniently allow you to carry it anywhere you go.
Ergonomic design with lightweight metal body.
Ergonomically designed with the user's experience in mind, Strontium NANO USB drive is built with a soft curve surface that is contoured for a comfortable grip. The robust and lightweight metal touch body is perfectly suited to endure the daily challenges of your extreme lifestyle.
Let's move on to the next page for the features and specifications.