Packaging & Unboxing
The Vulcan TUF Gaming Alliance DDR4 Gaming Memory arrive in a hard-plastic shell with the TUF alliance emblem proudly shown on the left-hand side. In the lower left corner, you have a label denoting the frequency and timings of the memory included in the package. For our review sample we will be testing the 3200MHz model with CL16-18-18-38 timings which runs at 1.35v.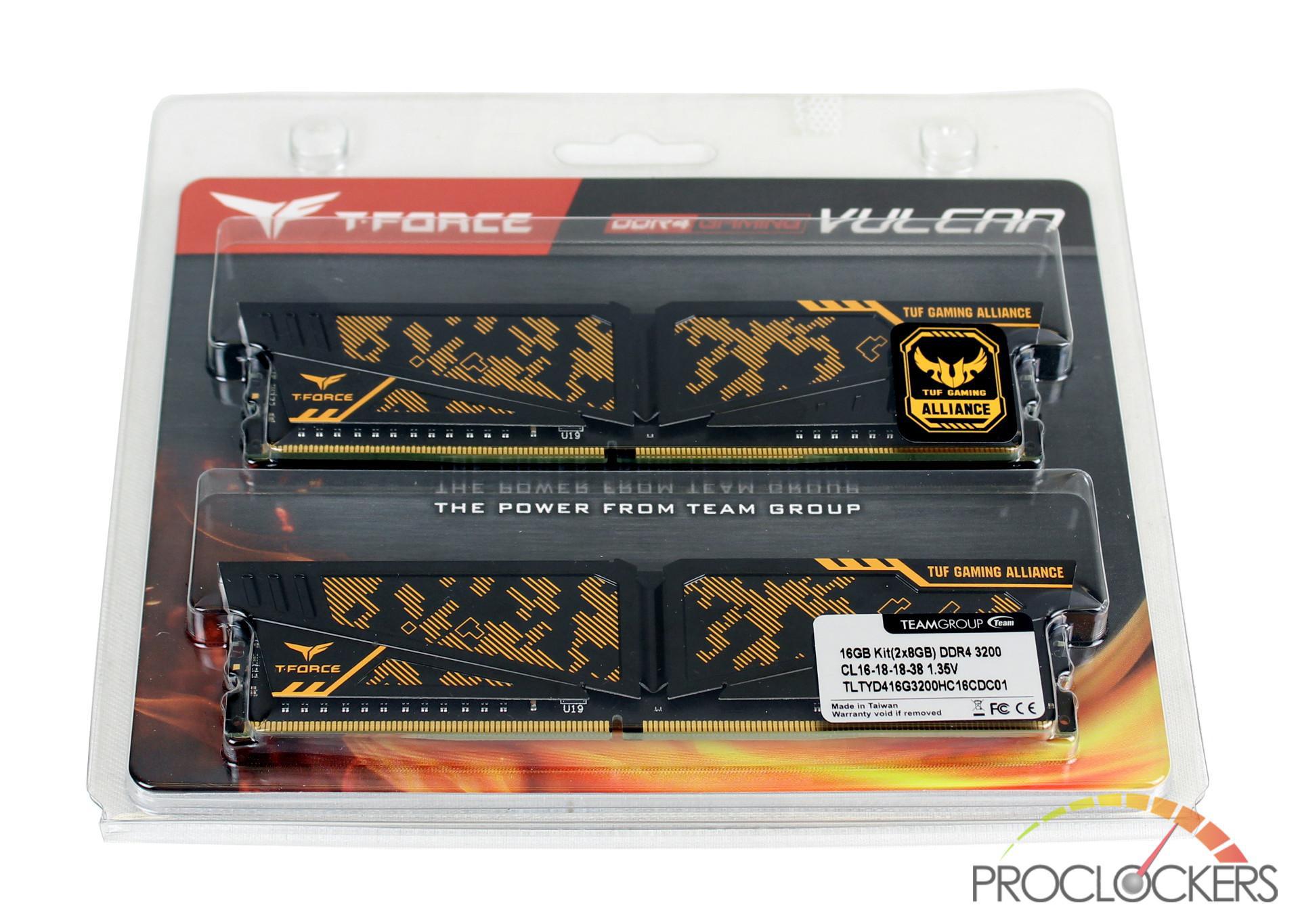 Flipping to the back of the packaging, you can find a description of T-Force as well as the notable features of the Vulcan TUF Gaming Memory. Also note that in the upper left-hand corner, it is stamped with a "Life Time Warranty". It is always nice to see a company stand behind their products.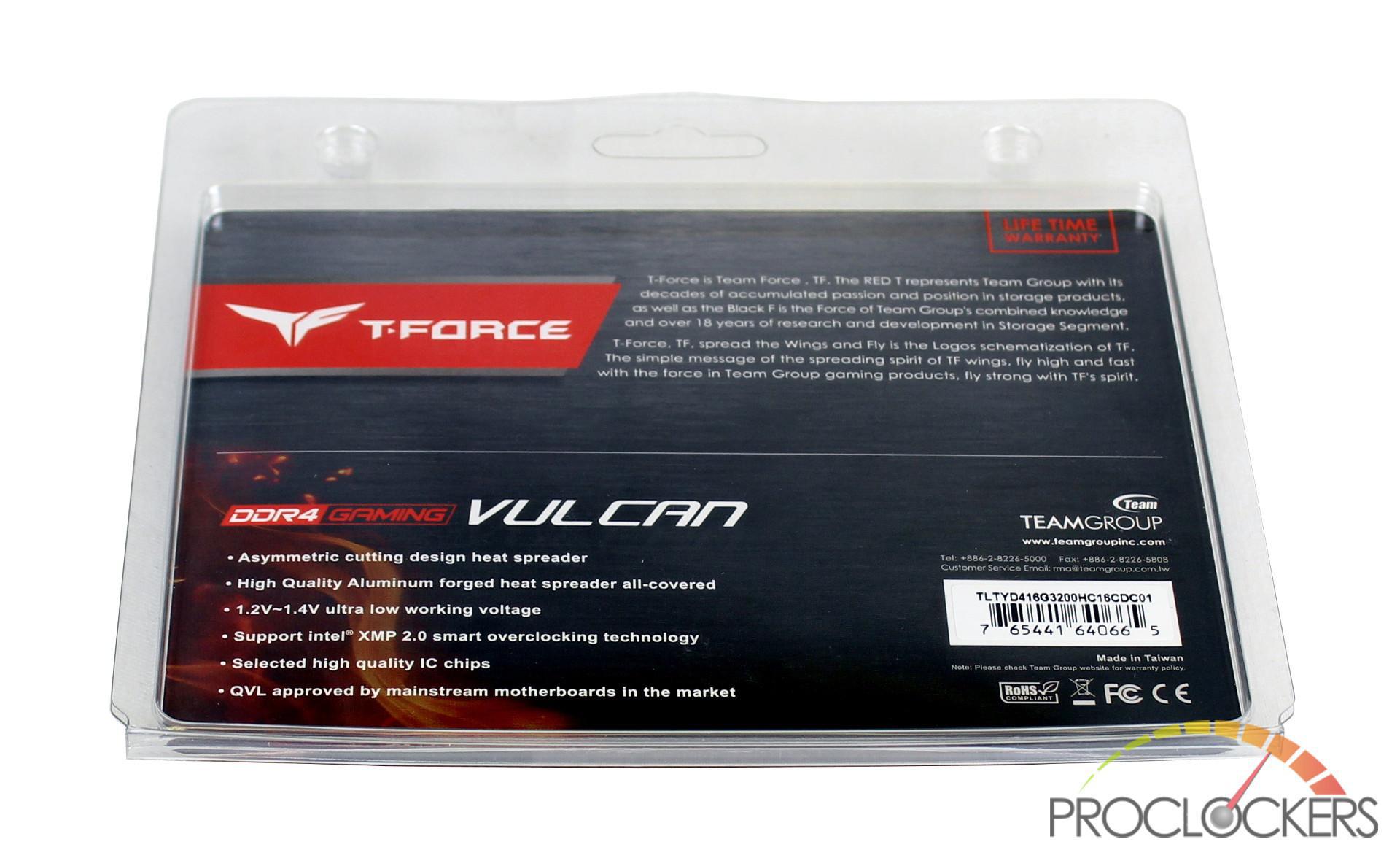 After removing the package, you get your first look of the Vulcan TUF Gaming Memory modules.