A Closer Look
The Vulcan TUF memory includes an aluminum forged heat spreader that extends the entire width of the module. It is decorated with a black and yellow military theme which matches the TUF brand perfectly. The memory stick is also branded with a yellow T-Force logo in the bottom right and also has "TUF GAMING ALLIANCE" written in the upper right.

Looking to the top of the ram it also includes the T-Force logo and "TUF GAMING ALLIANCE" text. This is on each half of the module and is flipped on each side so you can read it regardless of your motherboard's orientation.

On a side view of the memory, you can see how the heat spreader is attached to the module. It looks to be two pieces with one piece covering the top and side while the other covers the opposing side.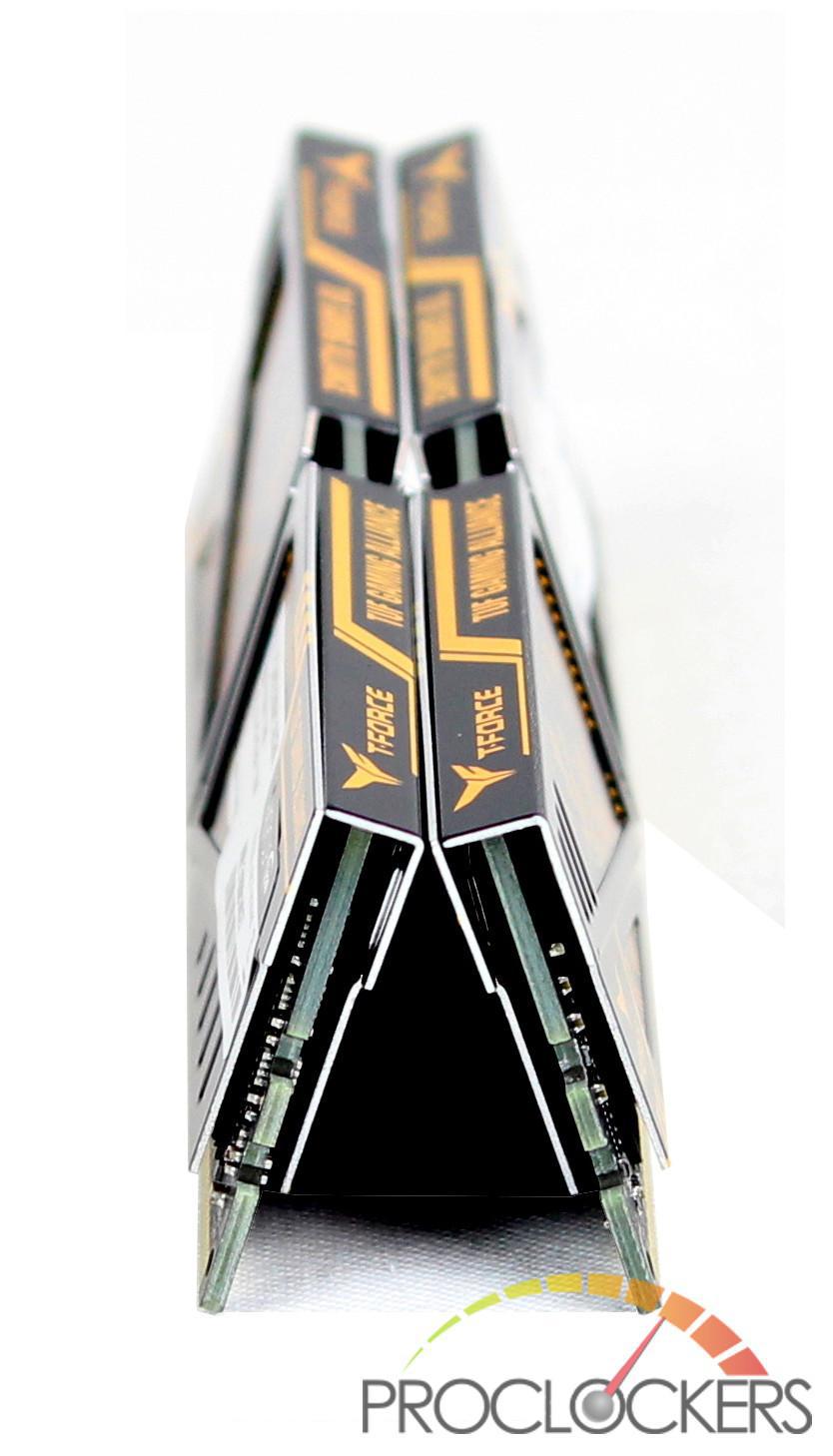 Overall, I think the memory kit looks great and I can appreciate the color contrast of the yellow and black.