Ultramodern Terramaster Operating System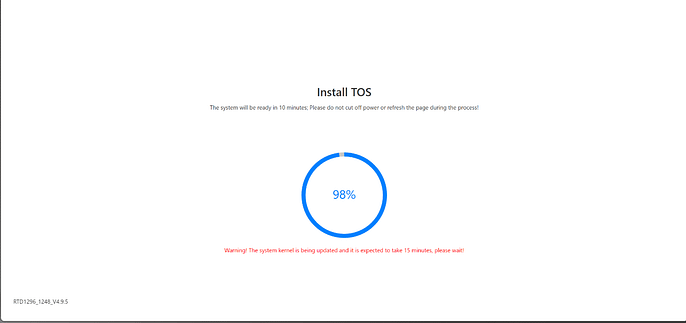 You can connect to your cloud anywhere in the world that has internet, simple login, and you have everything right in front of you. The desktop app helps search and obtain easy access and control to your NAS, with the mobile app giving you quick access to your files.
Installation was effortless and simplistic. Going to http://start.terra-master.com takes you to a quick installation guide.
There you will go through different setting choices, like configuring your drives, updating your device's kernel. I went budget-friendly and got two of Seagates Iron wolf 1TB NAS drives. I highly recommend going with Seagates drives for all TerraMaster products, and the computability is documented.
After the install is finished, you'll create a login username and password.
The home screen has a very mac/windows mech going on, first thing you'll notice is that TOS help pop up.
I recommend going to the help screen to familiarize yourself with some of the settings. You'll have statistical information to the right, such as IP address, data rates, and usage charts. Going into control panel leads into the administrative settings such as the different file services supported, including SMB/AFP/FTP/NFS/Resync and WebDAV server.
Most home and small office users will use SMB, which is a Microsoft protocol. But it's up to you which service you wish to use, though just make sure you have configured it to your needs. The Control panel also holds apps for managing your drives, users, and other helpful monitoring apps.
File Manager is where you can move and copy all your data. My max speeds were about 101MB/s. To slow for my taste, as I have 10G network adapters and the F2-210 only supports 1G connections.
Apps are plenty, though they do seem few. There are over 60 apps at this time of review. With TerraMaster having an exclusive "Docker" app. Those in the shipping industry would appreciate the work put into this imaging app. Though other competitors have upwards of 150 apps, many of those may do the same thing as another. With the limitations of the F2-210, 150 apps might be too much. Apps included are mainly the main cloud services from Microsoft's OneDrive, Google Drive, Dropbox, and Megaupload, video streaming apps like Roku, Plex, and DLNA, and various file service apps. Technical support is fast and friendly, and as I said before, the TOS help guide will set on the right path.
Overall, this device is a great start for home and office use. Data saving and backup will never be a problem with a huge storage ability and a very responsive OS. Though there Arnt 100s of apps to choose from, the apps available are a great addition to those that want to connect all their cloud data into one spot and have a reliable movie streaming device.  If you have the extra cash, spend it on a NAS with a couple more LAN ports and link aggregation. Those with a bigger business could look towards Terramasters F2-422.
I give the F2-210 a 3.9 out of 5.