Introduction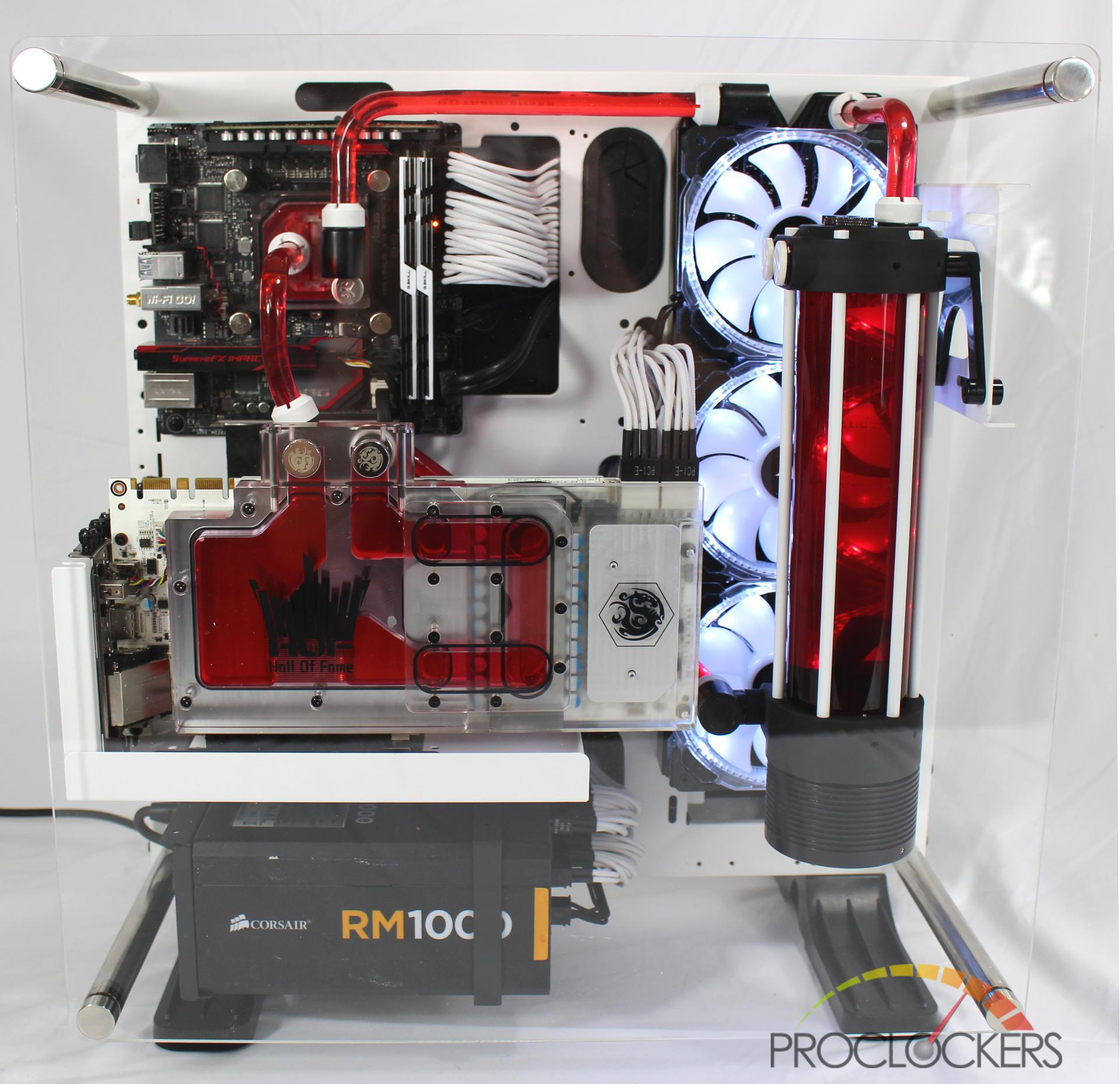 The PC Case has morphed over the years from a simple beige colored steel box designed to do nothing more than hold components, to a bold statement in and of itself that sets each build apart from the rest. As showmanship and modding have become more prevalent, PC component manufacturers have put considerable effort into making things like Motherboards and GPU's look as well as they perform. Due to this, it's getting harder and harder to find a case WITHOUT a window in the side, but why would you want one? What if you want to go more the other direction? Instead of leaning down to peak through a tiny window to see your parts, what If you want almost everything to be visible from all angles? We aren't quite to the point where every component is wireless and just floats in a bubble near your desk, but Thermaltake has gotten as close as anyone with the Core P3 chassis. Visibly open from 5 of the 6 sides, it provides just enough structure to hold your system while keeping nearly everything visible. You can even mount it on a wall instead of just sitting on your desk (although you can do that too). As many enthusiasts like to be unique, The Core P3 can be configured dozens of different ways, and coupled with limitless hardware combinations out there, you can build the ultimate and still unique system you've always wanted.
ProClockers would like to Thank Thermaltake for sending us the Core P3 chassis to check out!
Thermaltake's Take on the Core P3 ATX Wall-Mount Chassis
Bring out the modder within you. The Core P3 SE Snow Edition Open Frame chassis sets a new benchmark in groundbreaking open frame chassis design. With full support for liquid cooling – the Core P3 is built from the ground up to make even the most advanced PC customization and modification effortless and hassle free, making it a dream to build with. The open frame panel design is protected with a clear acrylic panel – behind which sits the chassis frame, with supports the latest PC hardware, AIO and DIY liquid cooling solutions. Specially designed dual GPU and PSU layouts, plus a 3-way stand placement (wall mountable, horizontal laying and vertical standing) allow users to position the chassis any orientation – and appreciate your artwork status worthy build.