Introduction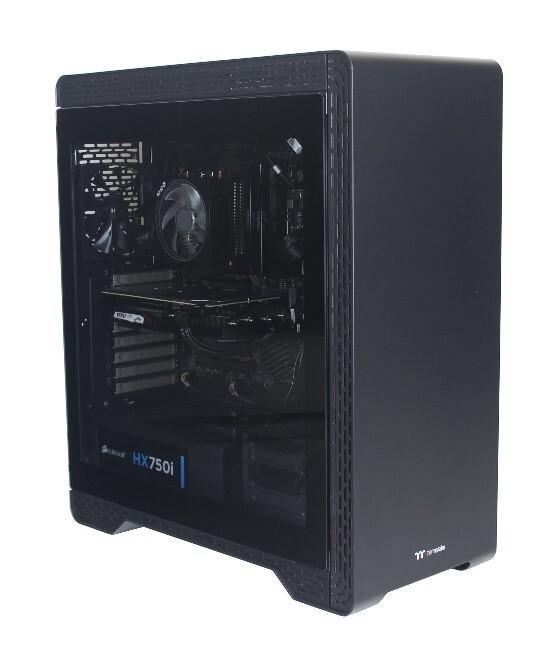 When first starting to plan out your build, one of the first pieces you select is your PC case. When selecting a PC case, you want to make sure that it will meet your current needs and be flexible enough to handle your future needs as well. Some things you may want to consider looking for would be an ample amount of space, sufficient configurability, and maybe something that aesthetically fits your build theme.
One case that checks all the boxes is Thermaltake's new S500. The S500 features a clean modern look that easily matches almost any build theme, flexibility to handle both vertical/horizontal GPU orientation, and has plenty of room for your components/water cooling parts since it's a full tower chassis. Some of the other notable features include tempered glass side panel, PSU shroud, HHD drive cage, and support for motherboard sizes up to ATX. Even with the S500 being a full tower case, it still maintains an affordable MSRP of $119.99.
Thermaltake's Take on The S500
The S500 Tempered Glass Edition mid-tower chassis combines sophistication and elegance. It's built with a modern steel case construction and fitted with one tempered glass side panel. Two preinstalled standard fans are included, one 140mm positioned at the front and one 120mm positioned at the rear to enable outstanding ventilation. S500 TG incorporates a fully modular design, vertical radiator & GPU mount, Patented Rotational PCI-E slots, and the support for 200mm fans. The flexibility is limitless for high-end components.
For storage, this case has four drive trays with modular drive racks, delivering advanced storage capacity and great liquid cooling expansion. S500 TG is a great fit for users who are looking for a modern and stylish chassis.