Testing
CPU: Intel Core i9-9900k
Motherboard: ASUS ROG Strix Z390-E
RAM: 16GB G.Skill TridentZ Neo 3200 MHz.
GPU: Nvidia RTX 2080 Founders Edition
SSD: Samsung 960 PRO 2TB
OS: Windows 10 Professional X64
We'll start out saying we aren't equipped to do extremely detailed electrical analysis required to pick apart a modern power supply. It takes laboratory-grade dedicated equipment so we'll have to make do with some less precise testing.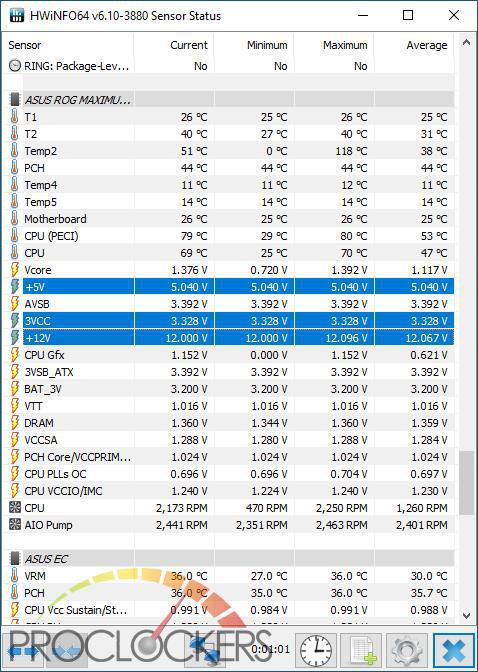 While we normally use a good Fluke Digital Multi-meter, we've found the onboard monitoring solutions in modern motherboards to be quite accurate and able to be easily logged with utilities like HWiNFO.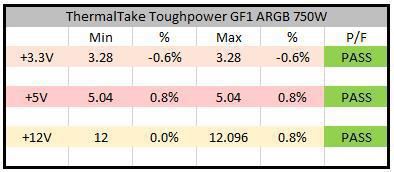 Thermaltake's Toughpower provides very good regulation on all three main rails with each staying well within the 2% they promise and in fact, is able to stay under 1% regulation.
Next, we'll look at ripple on the rails with our Owon VDS-1022/I Digital USB Oscilloscope.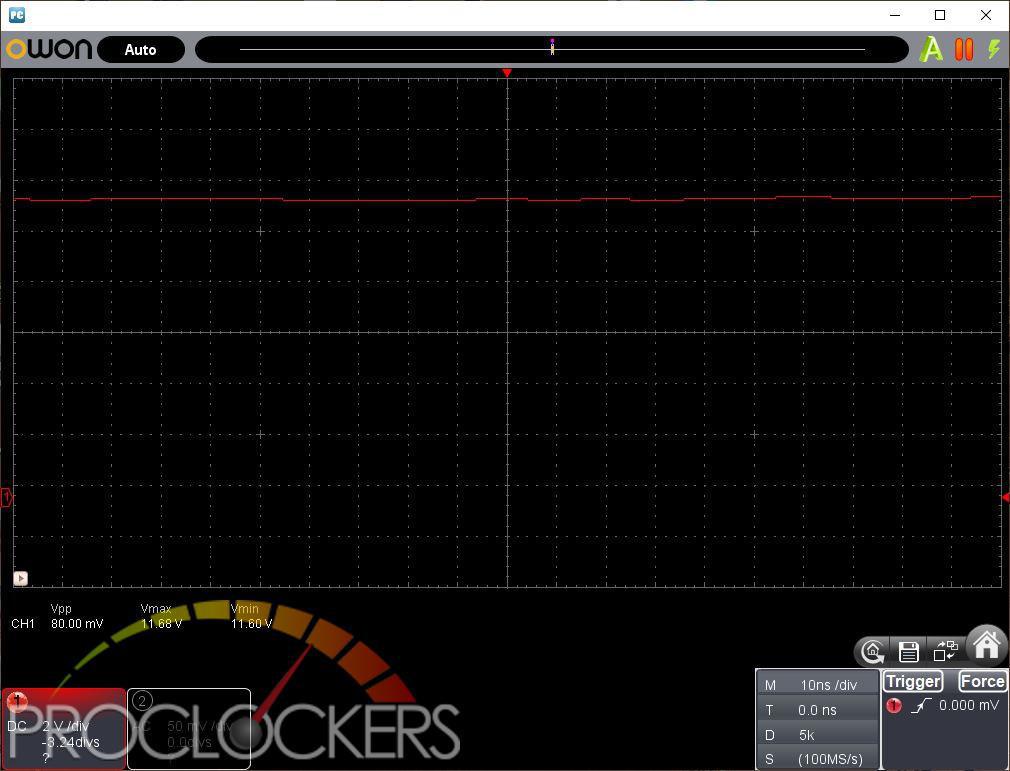 The +12V rail under a stress test load registers a peak of 80mV peak to peak ripple. This is really pushing the limits of our O-scope and it seems as if the rail generally does as Thermaltake promises.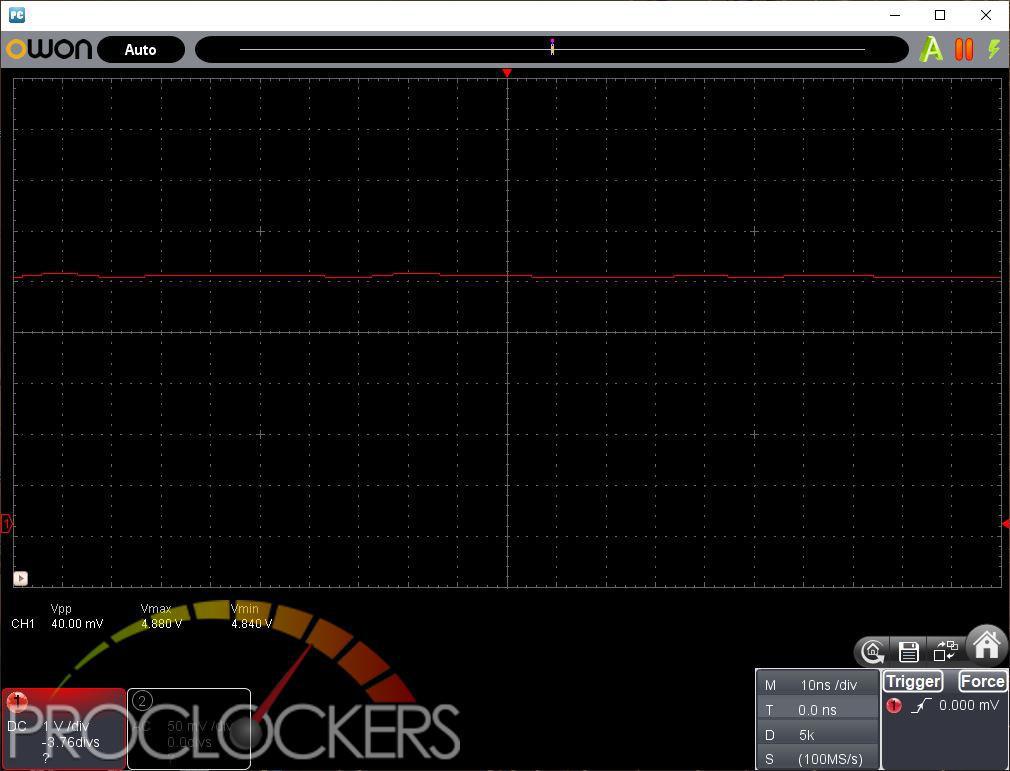 The 5-volt rail comes in around 40mV of ripple.
The 3.3V rail does a great job with 20mV of ripple.