Packaging & Unboxing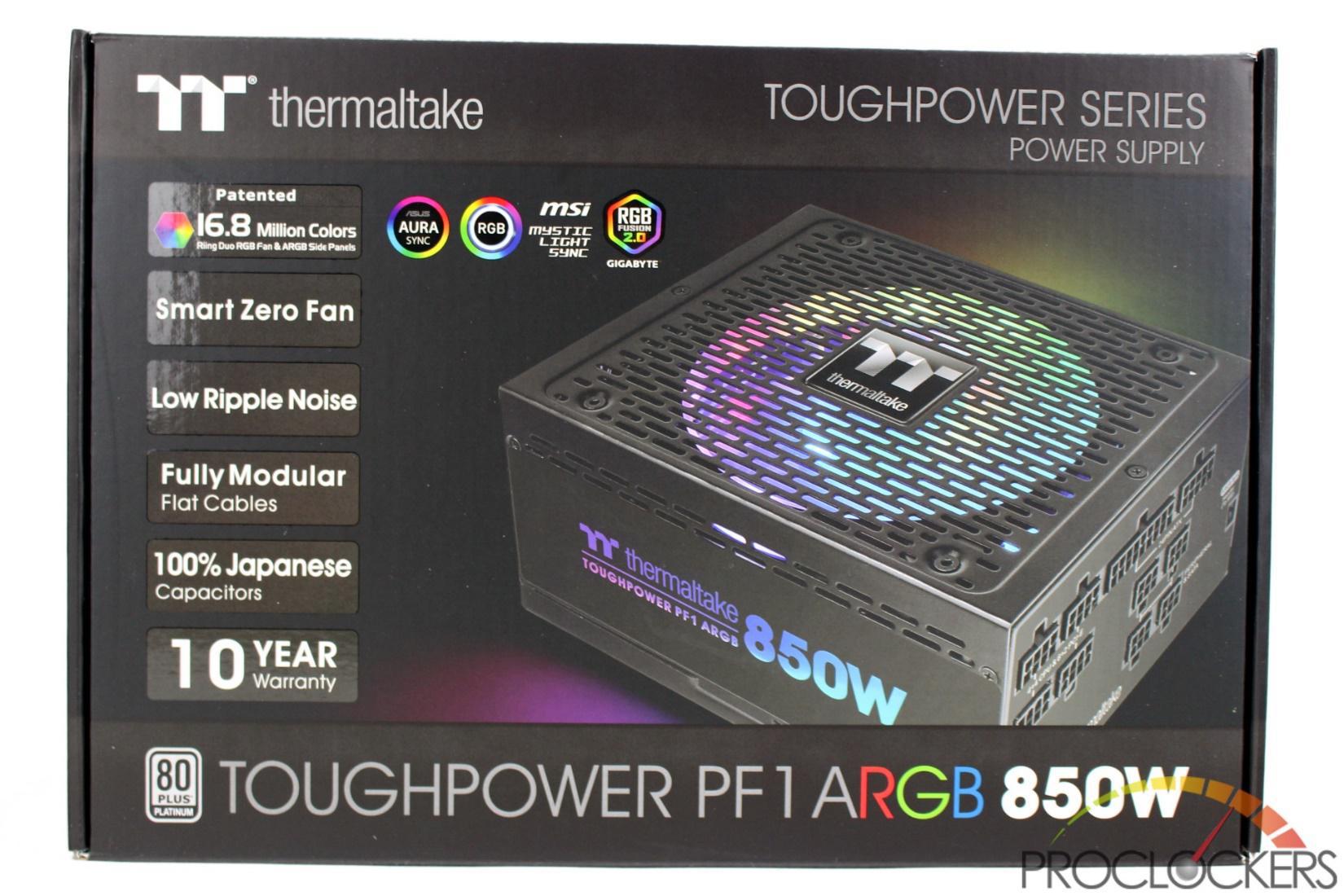 Thermaltake's packaging is almost as colorful as the Toughpower PF1 ARGB power supply inside. There is a picture of the unit inside, as well as several features available.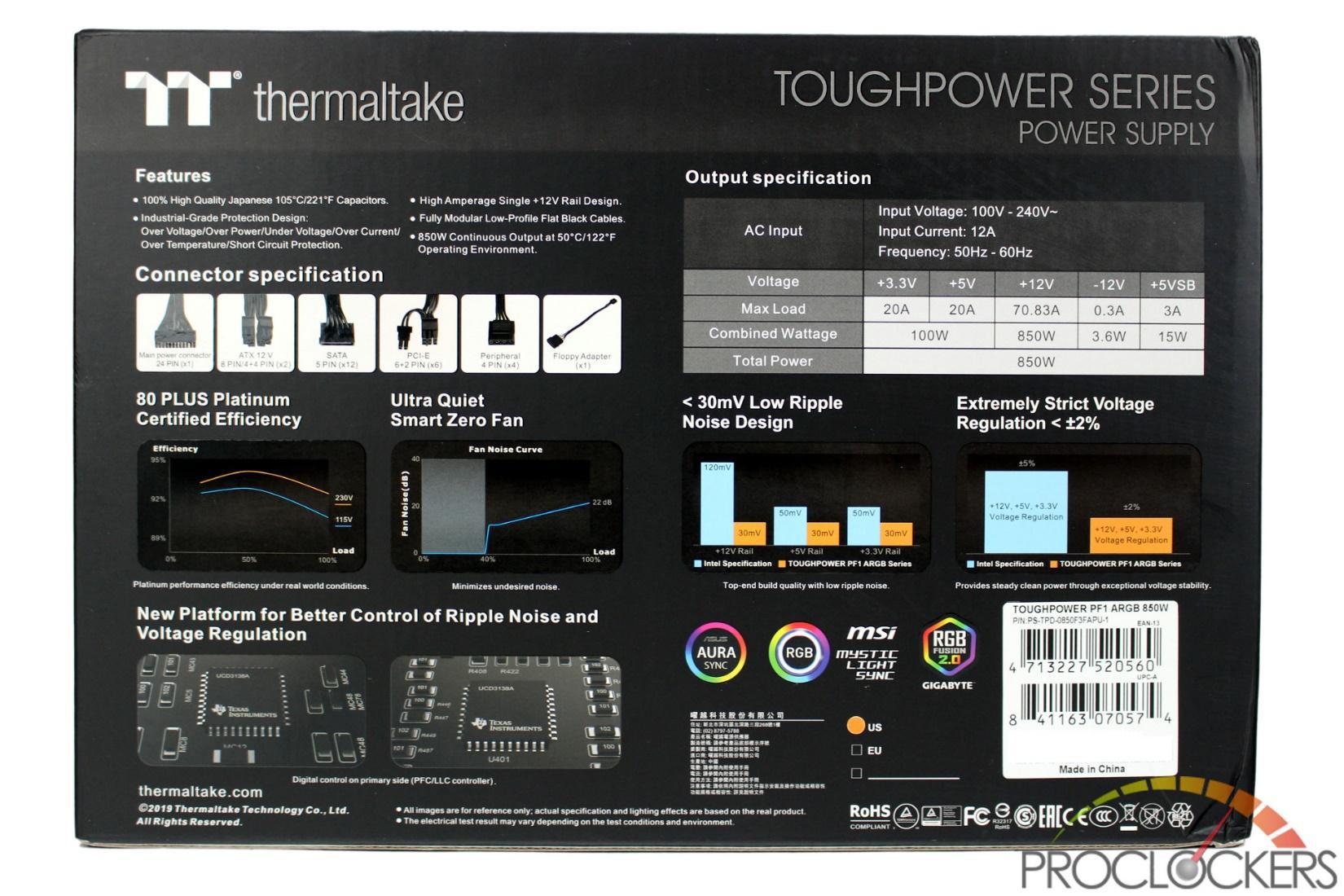 The rear of the box shows a few features but mostly covers specifications.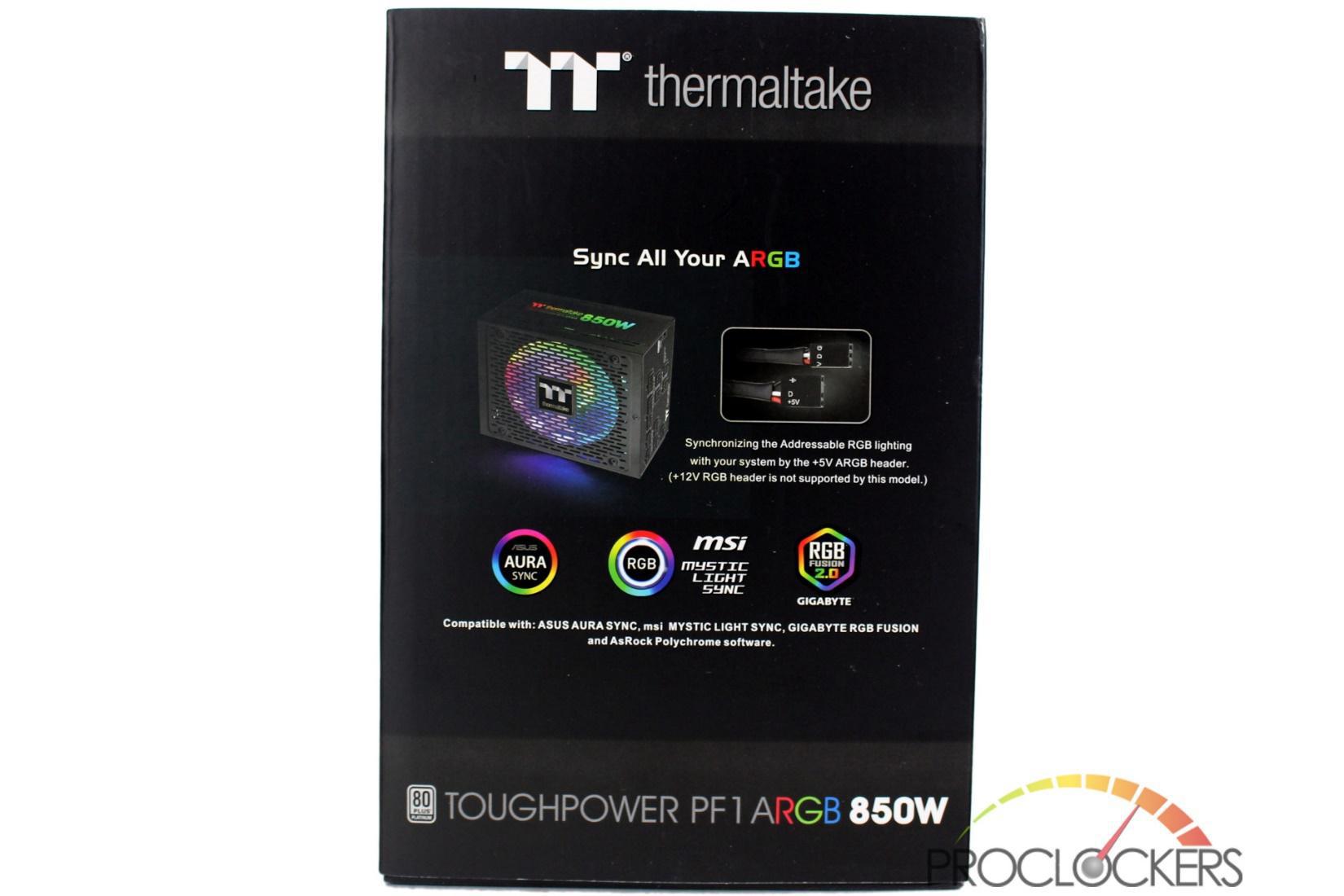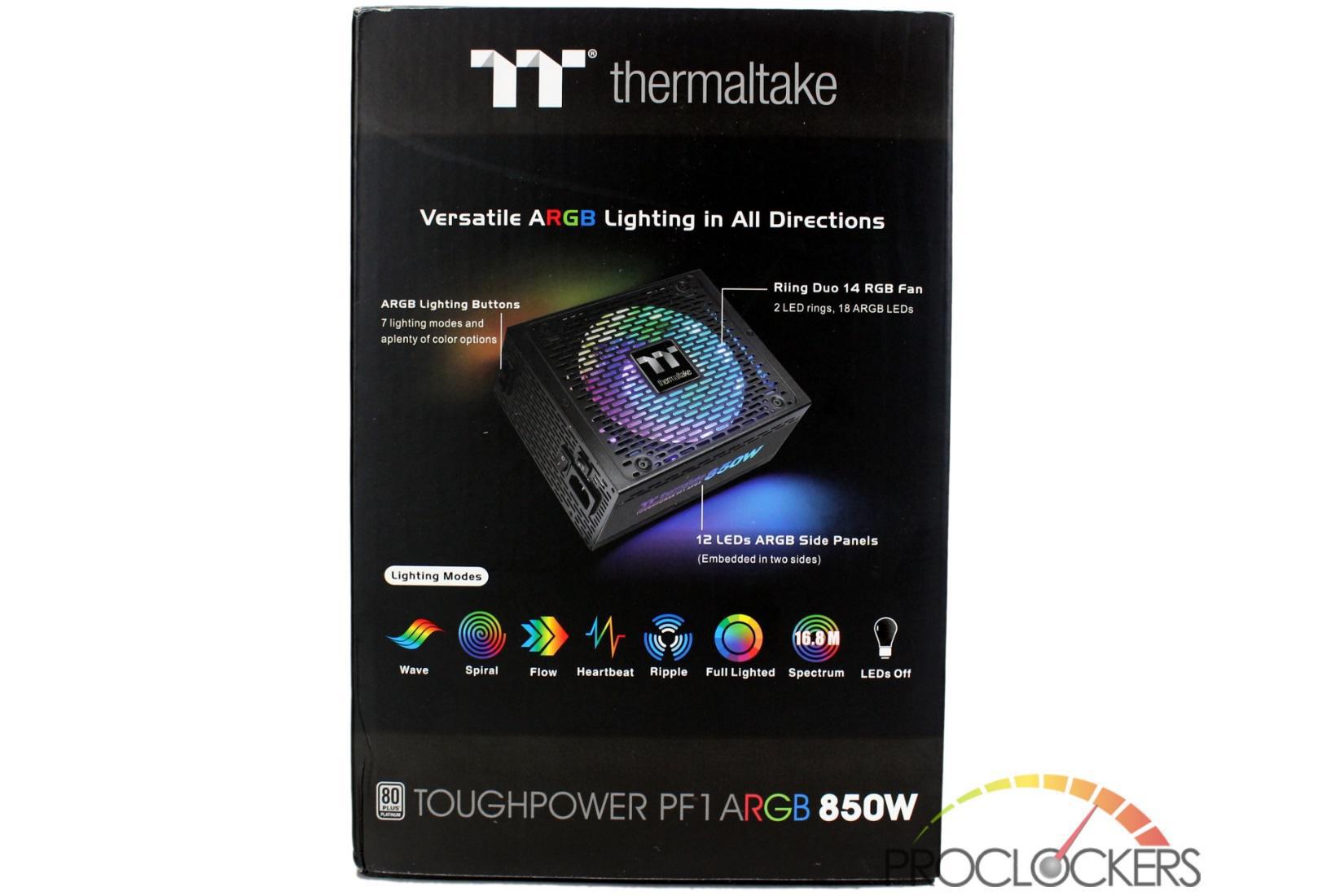 The sides of the box show all the fun stuff about ARGB and what it's compatible with.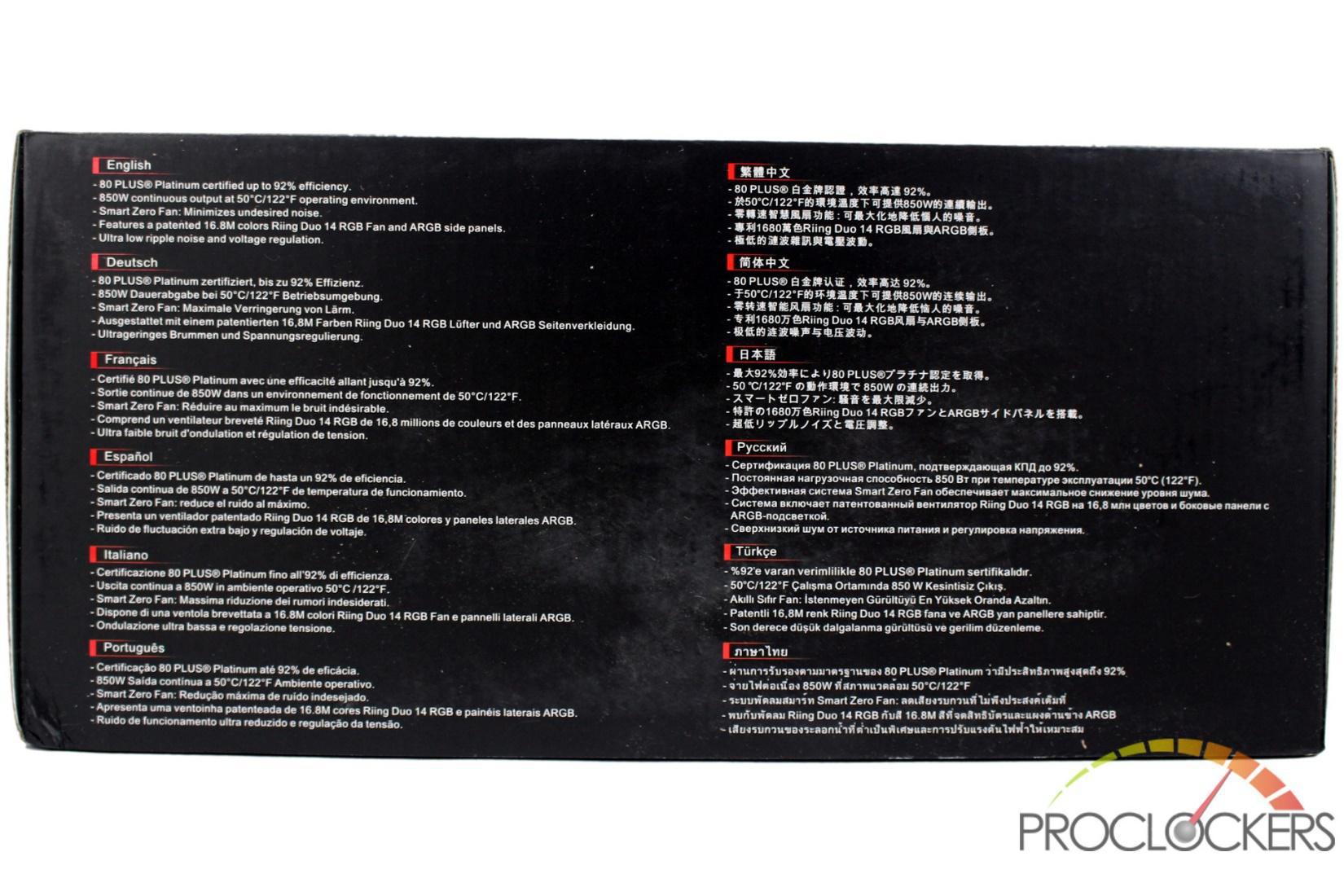 The bottom covers a few features in a multitude of languages.
Inside, we find a block of foam, a ziplock full of documentation and a black bag full of cables.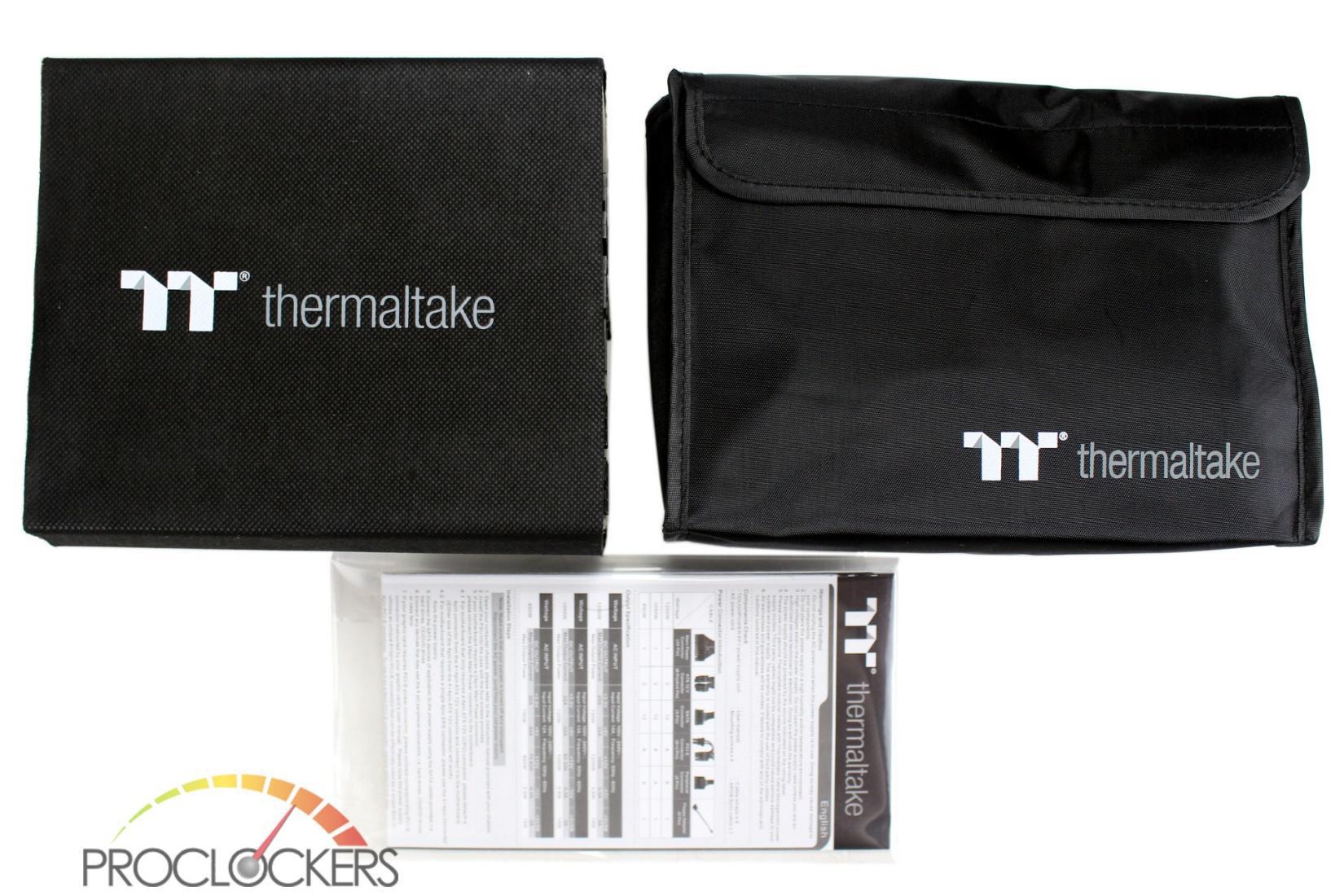 Inside the foam block, the power supply is wrapped in a Thermaltake cloth.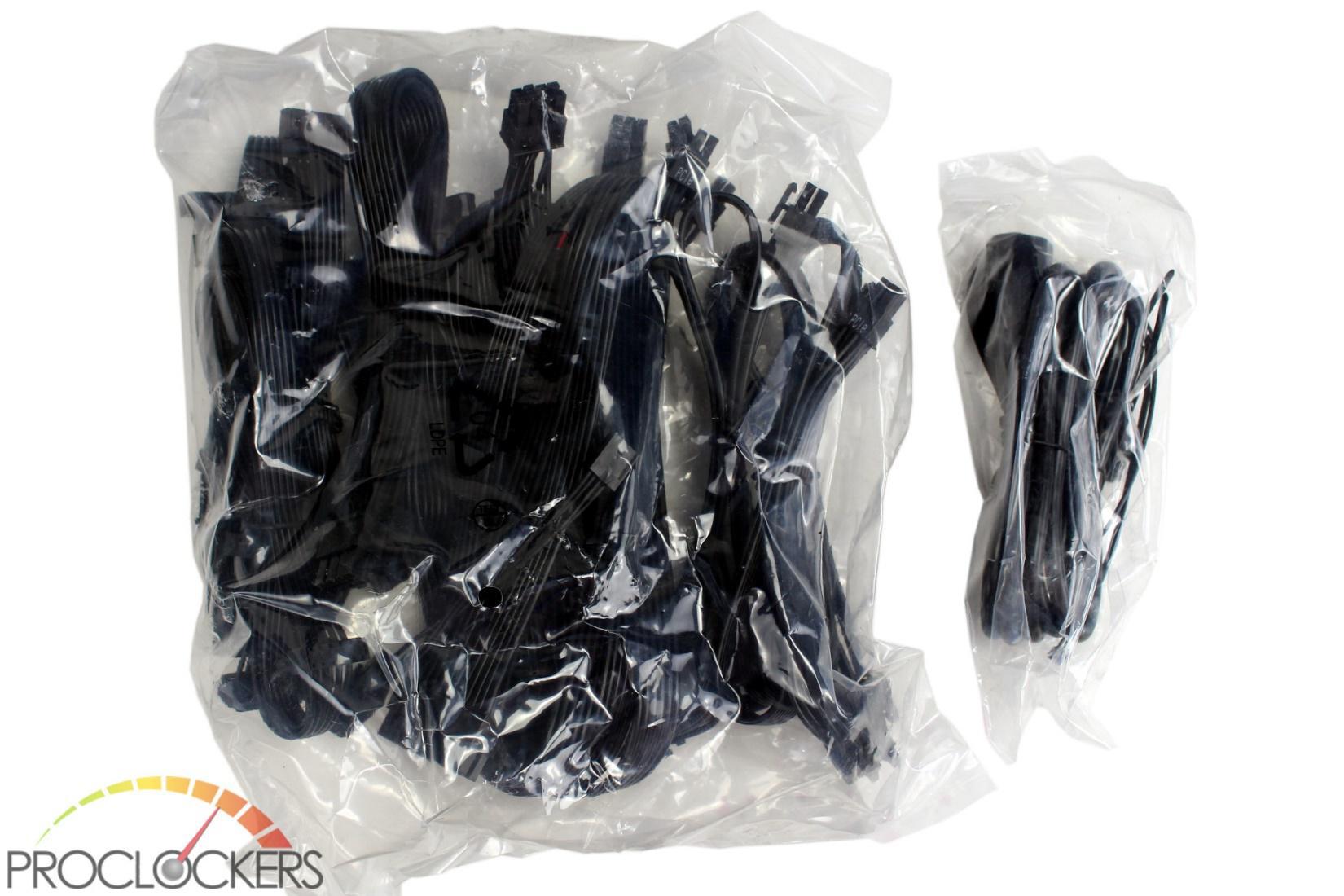 Inside the black bag, you get a plastic bag full of output cables, and another with the AC power cord and some zip ties.