Final Thoughts & Conclusion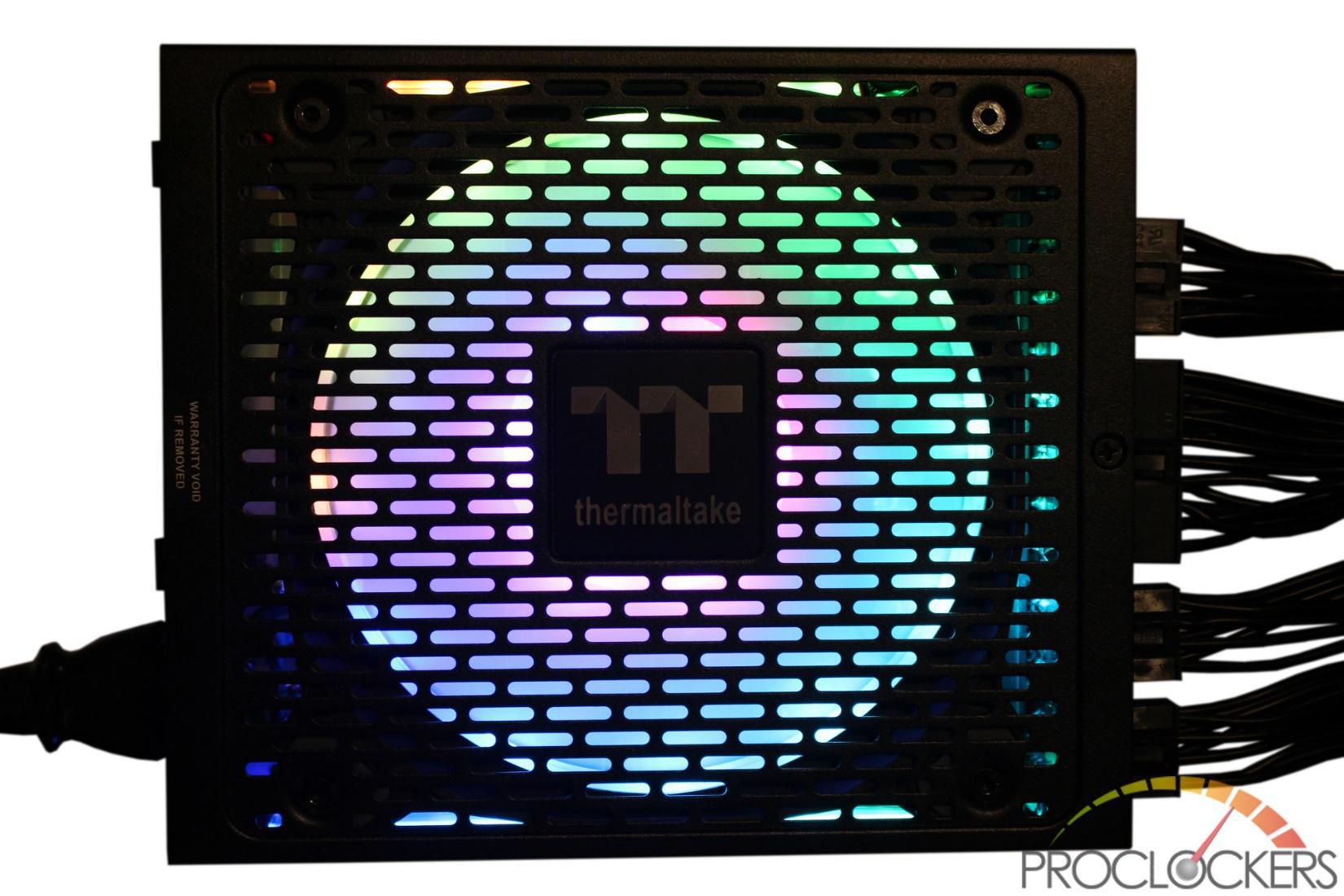 Thermaltake's previous RGB power supplies have always been 'good', but this is the first one I would consider really 'great!'. Aesthetically, it's pretty similar to former models externally with the same matte paint and grill pattern, but once the lights come on, it's on a whole other level. This is easily one of the most saturated and rich lighting effects of any RGB product despite being difficult to capture in a picture for the review. Being able to sync up to the rest of your system is a great thing to have and something I really hated not having on former models. I do like that it's capable of running on its own with numerous effects and colors if you can't connect to your board for whatever reason or just haven't upgraded to an ARGB capable platform just yet.
If looks alone were enough, Thermaltake would have this in the bag already, but a power supply is by far the most critical part of your build as it literally supplies everything else with the power it needs. Thermaltake doesn't fall short on that front either. Voltage regulation is very tight as promised, and ripple is some of the lowest we've ever measured. Granted, our equipment really isn't up the standards needed to pick apart this advanced of a power supply, you need lab-grade loads and measuring equipment to really split hairs, but what we were able to test was about the best we've ever seen. If you are in need of a flagship power supply that performs as well as it looks, your search is over!
Great job Thermaltake!