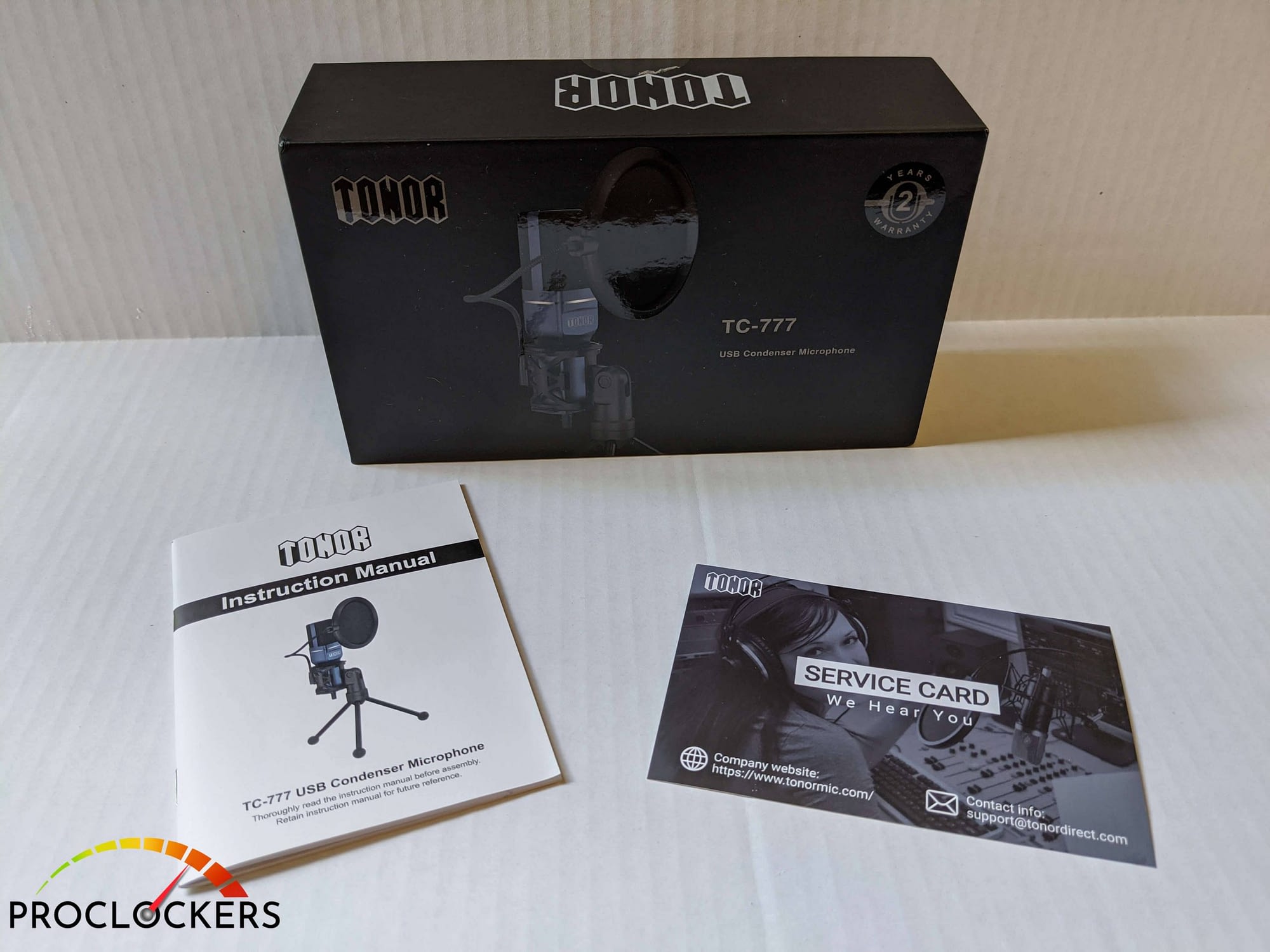 If you're into gaming, running a youtube channel, streaming, or recording at all, you know that a quality microphone makes all the difference when it comes to making high-quality content. Finding a microphone that's affordable and well-made can sometimes be a challenge, but we think the TONOR TC-777 microphone bridges the gap between cost-effective setups and professional equipment.
We were thrilled to receive this piece for testing. The packaging is a high-quality box with a matte finish and a full-sized picture of the microphone on the front. It feels incredibly expensive and thoughtful. Needless to say, our tester was excited to open it up and get started!
The microphone comes as a plug-and-play setup that is nestled in a custom foam insulator inside its packaging. The microphone is a matte blue color that feels well-made and comes with all instructions and cables necessary to get started right away. The microphone comes with a USB 2.0 data port that makes it compatible with Macs, PCs, and the PS4, but please note that it's not compatible with phones, Ipads, or Xbox.
What's in the Box?:
Microphone (with cord attached)
Foam insulation for microphone input end
Foldable tripod
Shock-mount set up
Pop filter
All instructions and manual
A service card