2017 wasn't anywhere near 2020 in terms of gaming, but still, there were plenty of unforgettable games for computers released in that year. At first glance, the first titles that stand out are PUBG, Fortnite, Assassin's Creed: Origin, Wolfenstein: The New Colossus, Destiny 2, Hollow Knight, Mass Effect: Andromeda, and so on.
Looking at 2017 laptops is a great way to find a computer that can still run a lot of games from around that time, but can also hold its own on mid-level settings for brand new games. The benefit is that these laptops would now be considerably more affordable. All of them are usually packed with Microsoft's latest operating system (Windows 10), and they can successfully replace some decent gaming consoles. We can convince ourselves of that just by taking a look at their graphic cards. Therefore, behold our top proposals:
Lenovo IdeaPad 330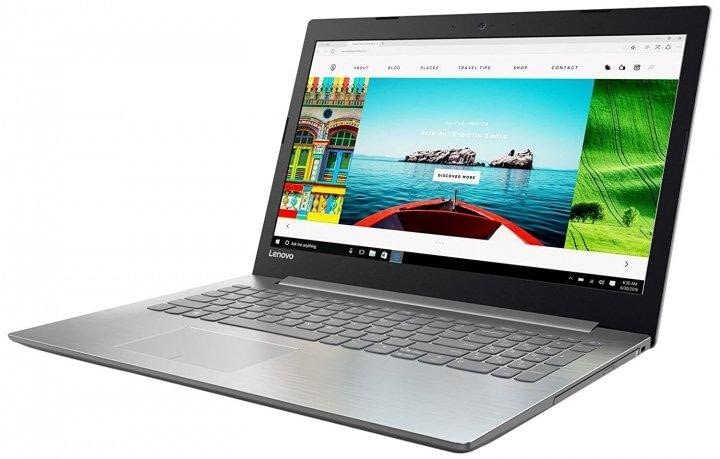 Display: 15.6″ Full HD
Processor: Intel Core i5-7200U (up to 3.10 GHz)
Graphics Card: Intel HD Graphics 620
RAM: 8GB DDR4
Storage: 1TB HDD + 128GB SSD
This laptop is more like an entry-level choice for gamers, although Lenovo generally creates some powerful laptops. Don't expect to be running on the IdeaPad 330 any game released until 2017 at the highest graphics, but the laptop is still a suitable choice. The SSD presence is certainly one of the highlights, especially because we're talking about a gaming laptop. An HDD will always be slower.
The Lenovo IdeaPad 330 also possesses an interesting battery life that keeps the gadget running for a maximum of 6 hours. The Rapid Charge technology is also present, and it offers an extra 2 hours of using the laptop after only 15 minutes of charging.
Pros:
Good battery
4-in-1 card reader
Both SSD and HDD
Cons:
Average webcam
Average viewing angles
ROG Strix GL502VM
Display: 15.6″ UHD (3840×2160) 60Hz Anti-Glare Panel 72% NTSC with G-SYNC™
Processor: Intel® Core™ i7 6700HQ
Graphics Card: NVIDIA GeForce GTX 1060 (3GB/6GB VRAM)
RAM: 8 GB DDR4 2133MHz (up to 16 GB SDRAM)
Storage: 1TB HDD + 128GB/256GB/512GB SSD
Time to raise the stakes a bit, as this laptop impresses mostly for its magnificent display and powerful graphics card. The device falls more into the mid-range category, but it's still a great choice when it comes to gaming. Let's not also forget about the magical keyboard. You'll also have pleasant gameplay while using the G-Sync, which means that you won't be dealing with that annoying in-game stutter that all gamers hate.
Last but not least, we have to mention the VR Ready NVIDIA GeForce GTX 1060 GPU that's capable of boosting speed and power efficiency for amazing performance even for Virtual Reality. Of course, Virtual Reality will be lacking stutter as well.
Pros:
Powerful graphics card
The G-Sync
Reliable keyboard
Cons:
Poor battery life
Lack of enough ports
Acer Aspire V17 Nitro
Display: Full HD 17.3" LCD LED
Processor: Intel Core i7 (2.50GHz)
Graphics Card: NVIDIA GeForce GTX860M (2GB)
RAM: 16GB DDR3
Storage: HDD 1TB + SSD 256GB
Up to seven hours of battery life may not sound much, but it's not bad for a laptop at all. That is what the Aspire V17 Nitro model from Acer is capable of, along with some impressive gaming performance, mostly due to the combination between the i7 processor from Intel and the NVIDIA graphics card.
The LED-backlit IPS display adds a more comfortable approach for gaming, and the Integrated Tobii Eye Tracking Technology also has an important role. The red glow from the backlit keyboard creates a pretty modern look, and it can aid users when in a dark lit room. If you're a fan of SD-card readers, you must know that this laptop packs one on the left side and it supports all common form factors.
Pros:
High amount of RAM
LED-backlit
Sharp colors
Cons:
MSI GT75VR 7RF-012 Titan Pro
Display 17.3″, resolution 1920 x 1080 pixels, 127 PPI, TN LED, 120 Hz, G-Sync
Processor: Intel Core i7-7820HK
Graphics Card: NVIDIA GeForce GTX 1080 Mobile (VRAM: 8GB, 256 bits, GDDR5X)
RAM: 32GB
Storage: 512 GB SSD
This laptop is easy among the highlights of our list, as it can provide outstanding gaming performance. The specs mentioned above speak for themselves.
The connectivity is another generous area of this laptop built by MSI. There are five USB 3.0 Type A ports. We must not also forget about the card reader, the RJ45 port, and the Kensington lock slot. Like most respectable laptop manufacturers, MSI has built into this model a HDMI 2.0 (4K @60 Hz) and mini-DisplayPort. Last but not least, we have the Type-C port that supports USB 3.1 Gen.2, DisplayPort and Thunderbolt 3.
Pros:
Powerful hardware
Generous ports
Cons:
ASUS ROG Zephyrus S
Display: 15.6″ 144Hz (IPS)
Processor: Intel Core i7-8750H CPU
Graphics Card: NVIDIA GeForce GTX 1070
RAM: 16GB DDR4
Storage: 512GB PCIe SSD
This creation from ASUS easily falls into the category of light and slim laptops, and we must admit that it also has attractive looks. As ASUS itself says on its official website:
"After redefining ultra-slim gaming laptops with the original Zephyrus, ROG brings hardcore Windows 10 Pro gaming to an even thinner design framed by super-narrow bezels. ROG Zephyrus S uses innovative engineering to cool its GeForce RTXTM 2080 GPU and 9th Gen Intel® Core™ i7 processor, so you can immerse yourself in its no-compromise 240Hz/3ms display with Pantone® Color Validation."
Pros:
Slim and light device
Well-implemented audio
Cons:
Uncomfortable approach for the kayboard
Acer Predator Helios 300
Display: 17.3″ Full HD 144Hz IPS
Processor: Intel Core i7-9750H 6-Core (up to 4. 5GHz)
Graphics Card: NVIDIA GeForce GTX 1660 Ti (6GB of GDDR6 VRAM)
RAM: 16GB DDR4 2666MHz
Storage: 512GB PCIe NVMe SSD
When you want to buy yourself a powerful laptop, usually several manufacturers pop up into mind, and one of them is undoubtedly Acer. Grabbing a laptop from this company is a pretty sure bet that you won't get disappointed, and the Predator Helios 300 model follows the same recipe. The laptop packs hardware powerful enough to run most of the most demanding games released until 2017, and the display is easily one of its strongholds.
Pros:
Refresh rate of 144Hz
Many useful ports
Cons:
The battery life is not so good
Only 256GB for the base model
Conclusion
All laptops presented here are suitable for high-end gaming, at least for titles released until 2017. You won't be able to run the games at maximum settings on all these laptops, that's for sure, but some gamers can be satisfied with less than ultra graphics.
Our top virtual prize goes to the GT75VR 7RF-012 Titan Pro model from MSI, and there's no wonder why. The hardware is outrageously good, as it can surely run some impressive games even from the current year. Fortnite and PUBG, two of the main games released in 2017, remain extremely popular titles even nowadays. Both of them are from the battle royale genre, and they gathered millions of players worldwide. All laptops presented here can easily run PUBG and Fortnite, and we would be glad to know what devices from our list you like the most.