Tribit is a company known for its audio products, which include headphones, earbuds, and speakers. Their latest product falls under the headphones category and is called Tribit Quiet Plus. These headphones boast a large number of specifications, and after a while of using them in many different settings, I can say that they have impressed me, to say the least. Tribit lists a few values they pride themselves for on their website:
Extraordinary quality
Here at TribitAudio, we live life freely and take sound seriously. There's nothing more satisfying than listening to crisp, balanced audio that's deeply immersive. That's why our sound engineers tweak, tune, and test our music drivers, for quality that blasts your soundtrack perfectly for every part of your day.
Expressive design
Whether your wardrobe is nothing but black, or you're bubbling with sunshine and rainbows, there's a TribitAudio designed just for you. From sleek lines and subdued tones to edgy and vibrant colors, your music player just became your latest accessory.
Experience you can own
It's all about enjoying the music; that's why we pay special attention to product design to ensure a smooth, seamless listening experience. From earbuds that fit like a glove to speakers that require only a few hours for a week's worth of playtime. The TribitAudio experience is one you can press play on easily, and seamlessly.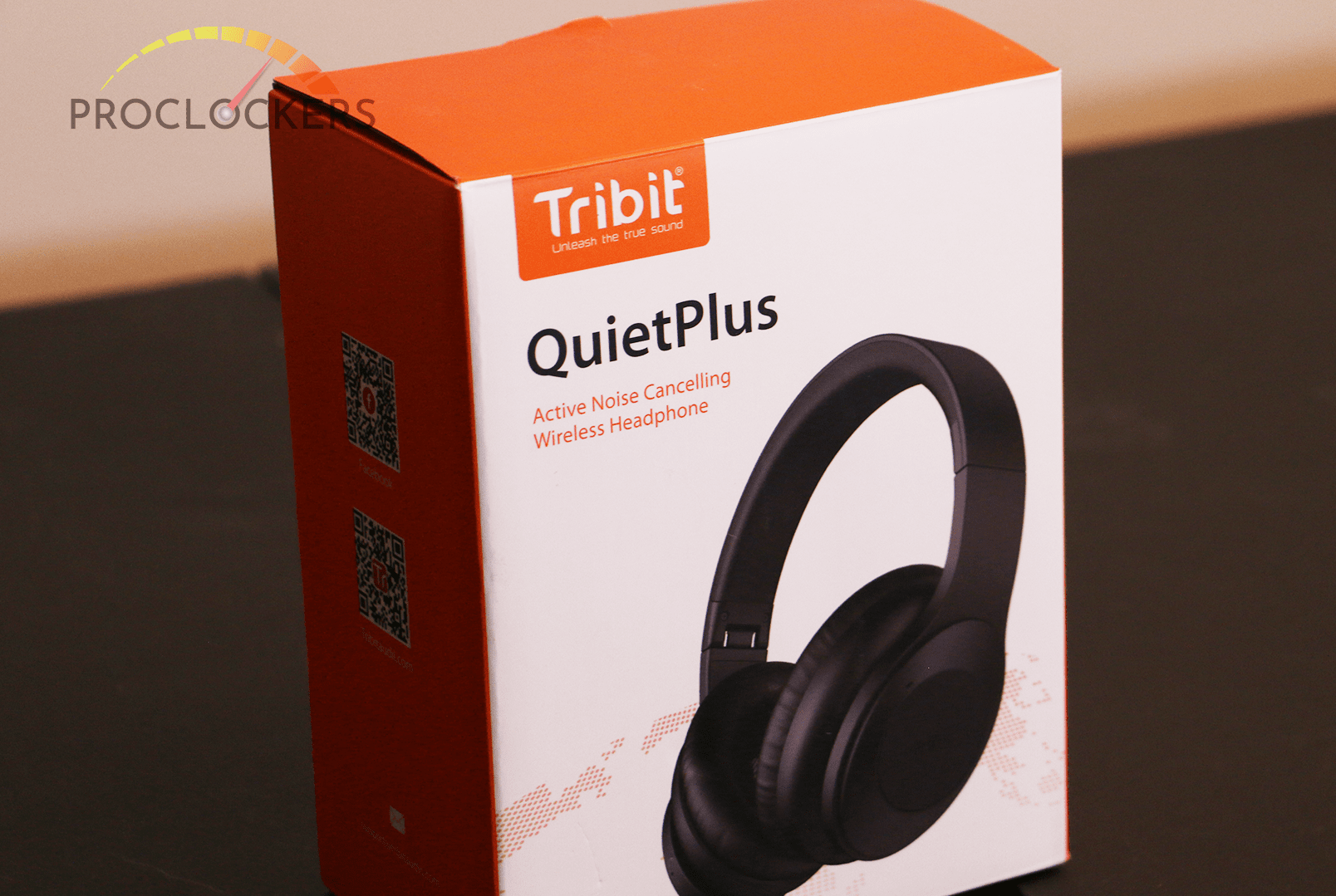 With these in mind, we will continually check back in on these values to see if they line up with the Quiet Plus Headphones. 
Exclusive Hybrid Noise Cancellation Technology
Unrivalled High Fidelity Sound
Comfort-fit Ergonomics & Sleek Design
A Huge 30 Hours of Battery Life
Built-in Mic for Clear Hands-free Calls(CVC8.0)
Flat-Foldable Design for Everyday Convenience
Packaging
The overall packaging of the Tribit Quietplus headphones is something you'd expect from a pair of headphones around this price range. It comes in a standard box that has a few specifications on it and inside the box, you will find a headphone carrying case which is a nice touch. Since these are Bluetooth wireless headphones, it is likely that the user will be traveling with these headphones, so that is nice that Tribit thought about that when building the package. Inside the case, you will find the headphones, which are folded up thanks to the design of the headphones allowing them to bend at the earcups for more compact travel. After that, you will find several wires. You will find a standard USB-C cable for charging, and you will also find a standard AUX cord in case you want to use them wired.