Build and Installation Continued
Motherboard Installation
Motherboard installation is pretty straightforward. Unfortunately I cannot find any aftermarket aircooler that fits this chassis and also the motherboard with the processor socket being too close to the PCIe slot. A Noctua NH-L12 would have fit perfectly with the motherboard and chassis but it disables the PCIe slot. Anyway, there's around 12 centimeters of clearance from the processor to the ceiling if you have fans installed on the top panel. Add 2 centimeters if you don't have fans or a hard drive installed on top.
Graphics Card Installation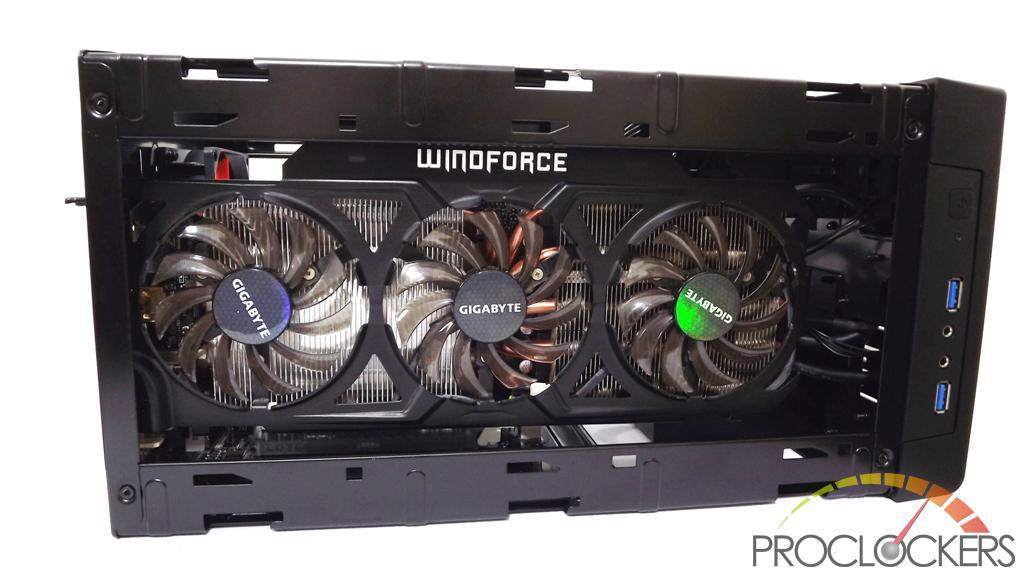 The Xigmatek Eris can support graphics cards with lengths up to 300mm. If you remember our review on the ID Cooling T60-SFX where the Gigabyte GTX 770 OC didn't fit. The Eris certainly have no problems fitting this long card.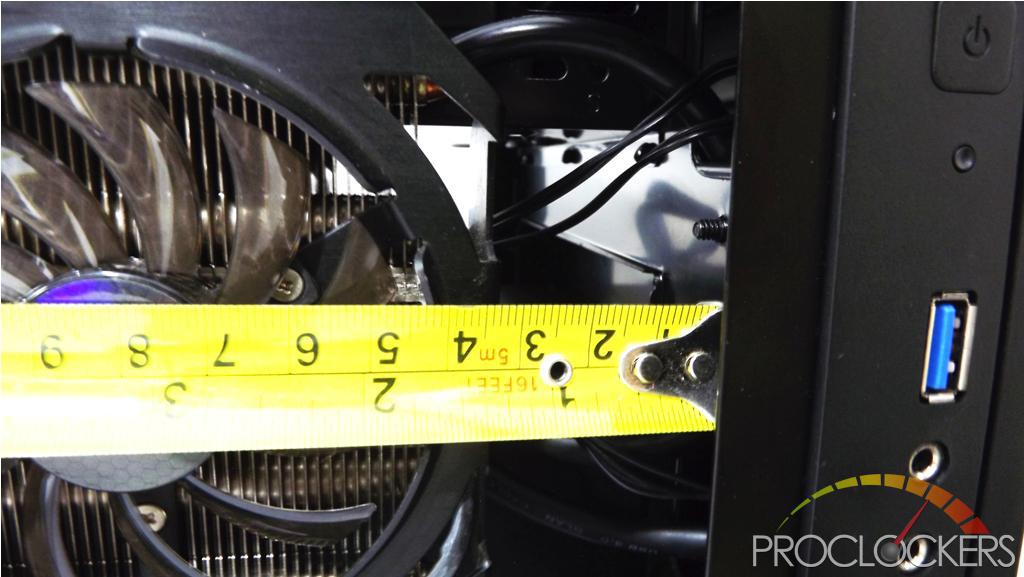 The chassis even has a centimeters to spare after mounting this 292mm long card.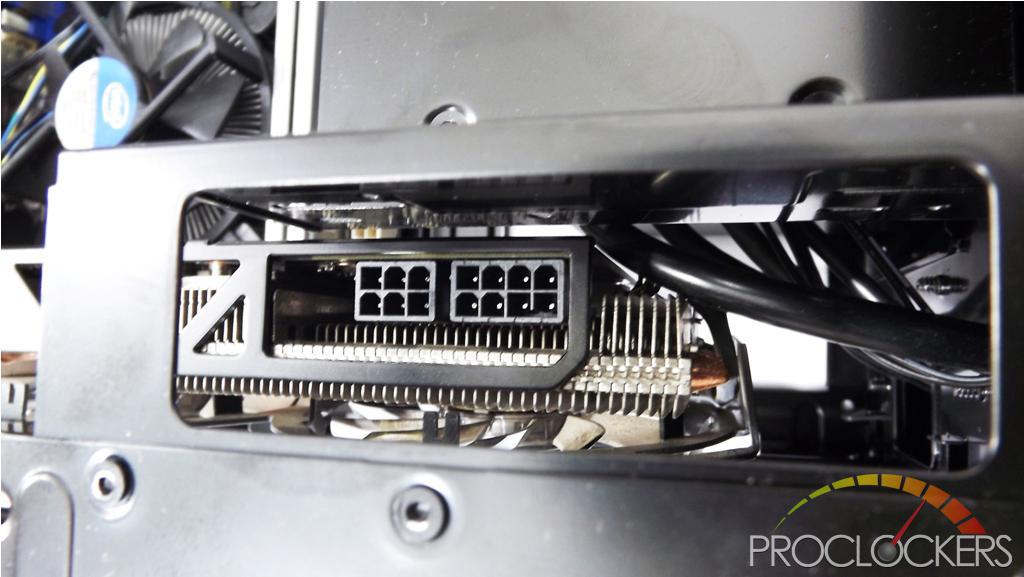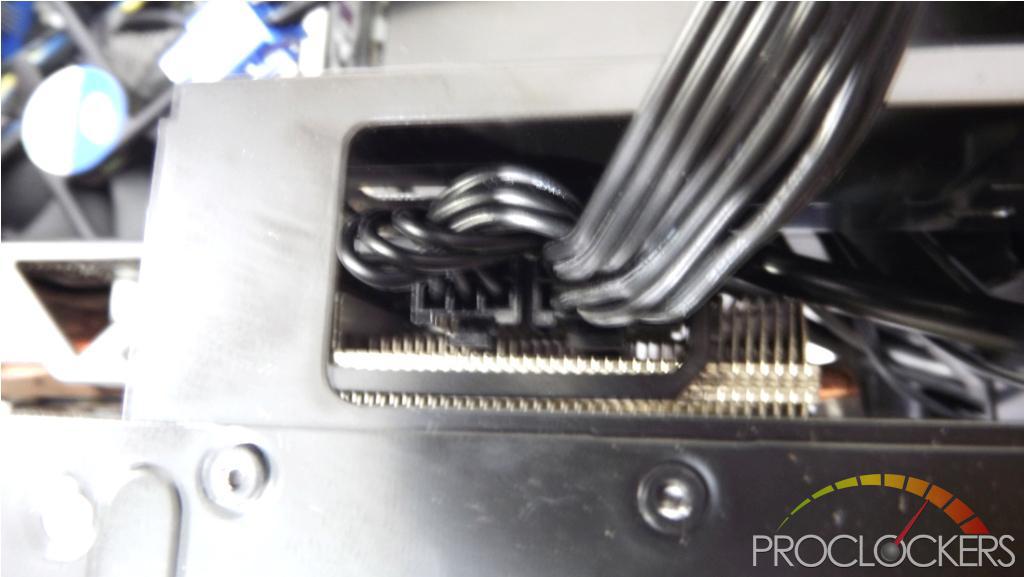 Accessing the power sockets of your graphics is easy with the Eris with is having a hole just for you to access it as shown in the images above.
Hard Drive Installation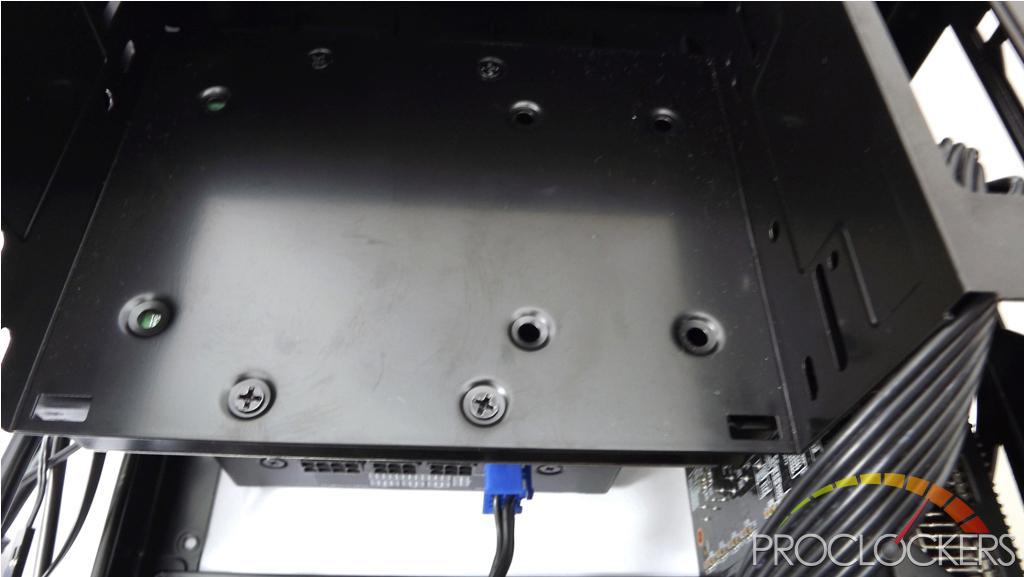 The front hidden drive bay holes can mount either a 2.5-inch or a 3.5-inch drive. The 3.5-inch drive can be mounted in two different orientations which we will show below.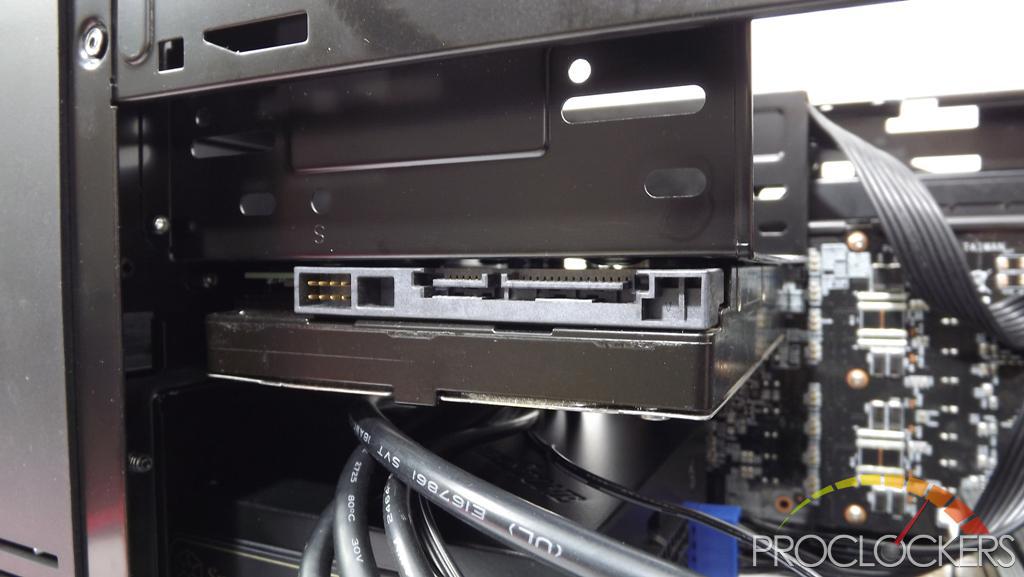 Here's the first orientation for the 3.5-inch hard drive where the sockets are facing the side panel.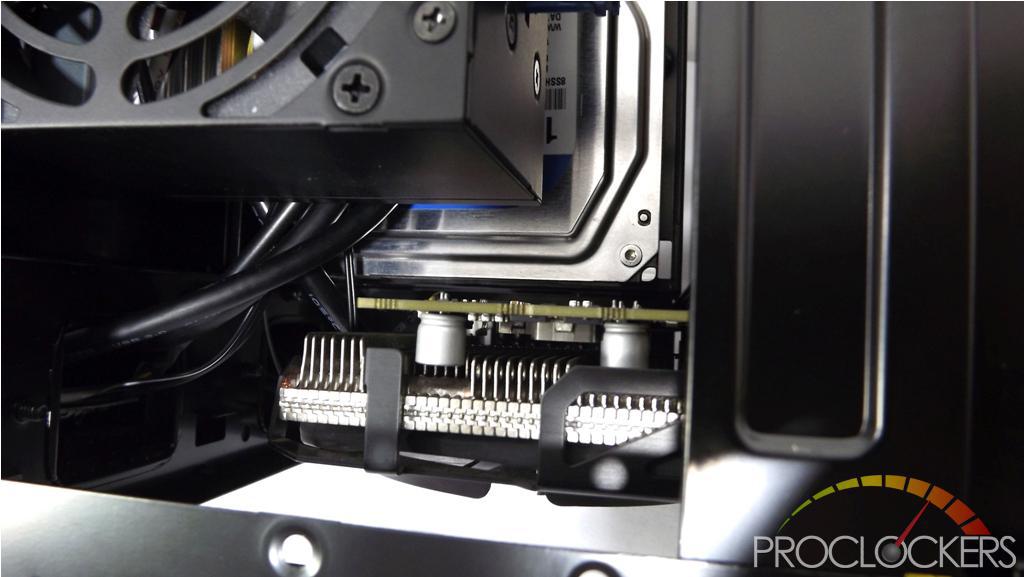 On this orientation, the back portion of the 3.5-inch HDD is just a few millimeters away from the PCB of the graphics card we installed. I'm impressed at how precise the layout is.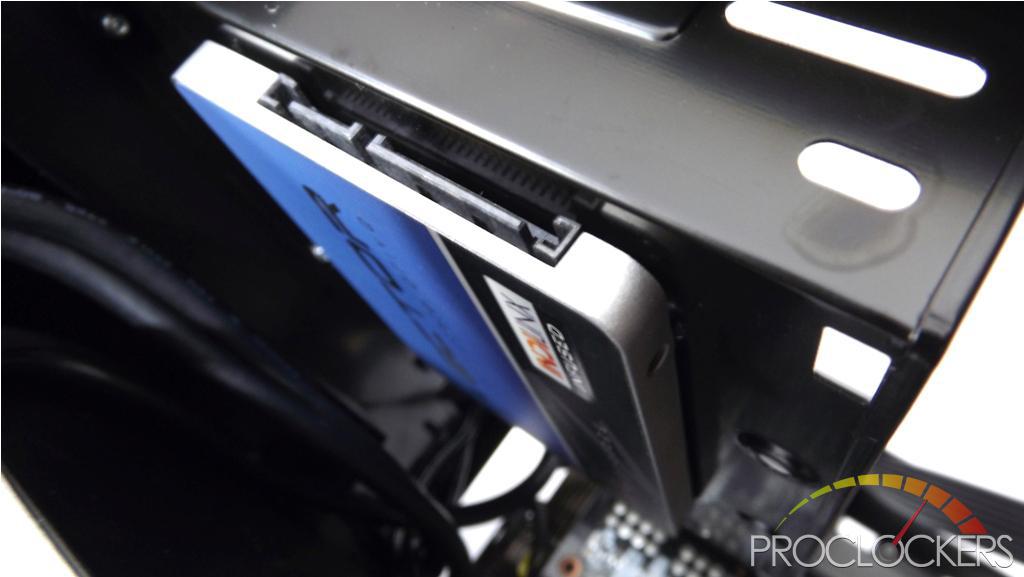 On the same orientation, you can also install a single 2.5-inch drive played by an OCZ Vector drive.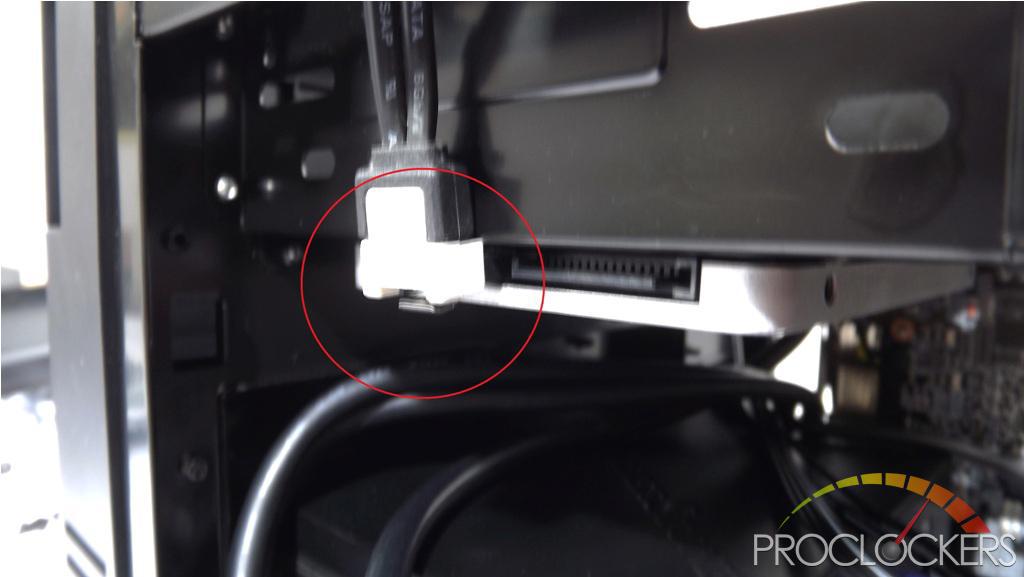 On this orientation for the 2.5-inch drives, you would have problems using an L-type SATA cable where the edge of the ODD drive bay cage becomes an obstacle so the cable will not latch on the socket. You need to use a straight SATA cable for this matter. Not a major problem but it would have been perfect if this fits perfectly.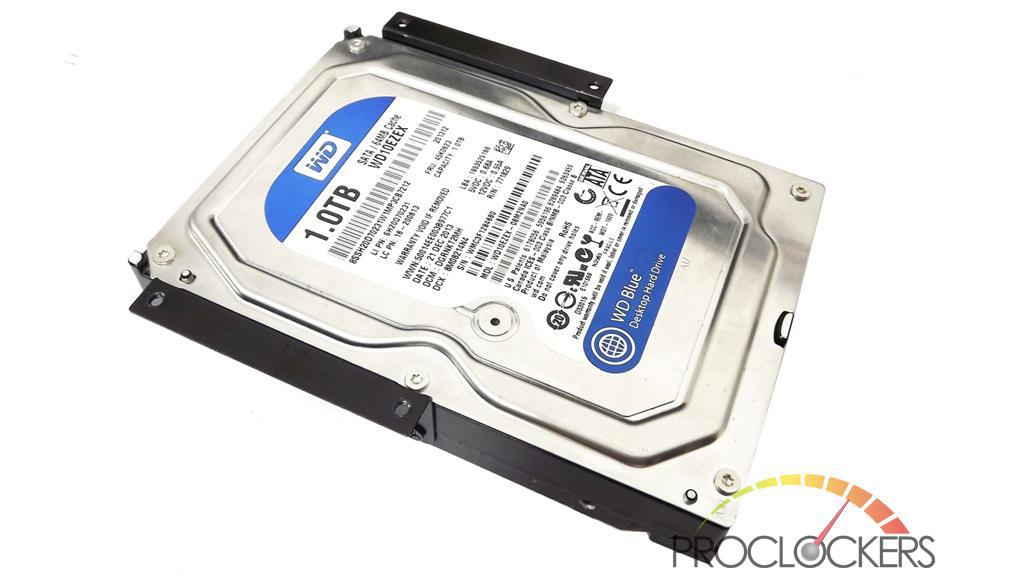 Then the other orientation for the 3.5-inch hard drive, you need to use the hard drive mounting brackets included with the Eris and mount it parallel to the graphics card.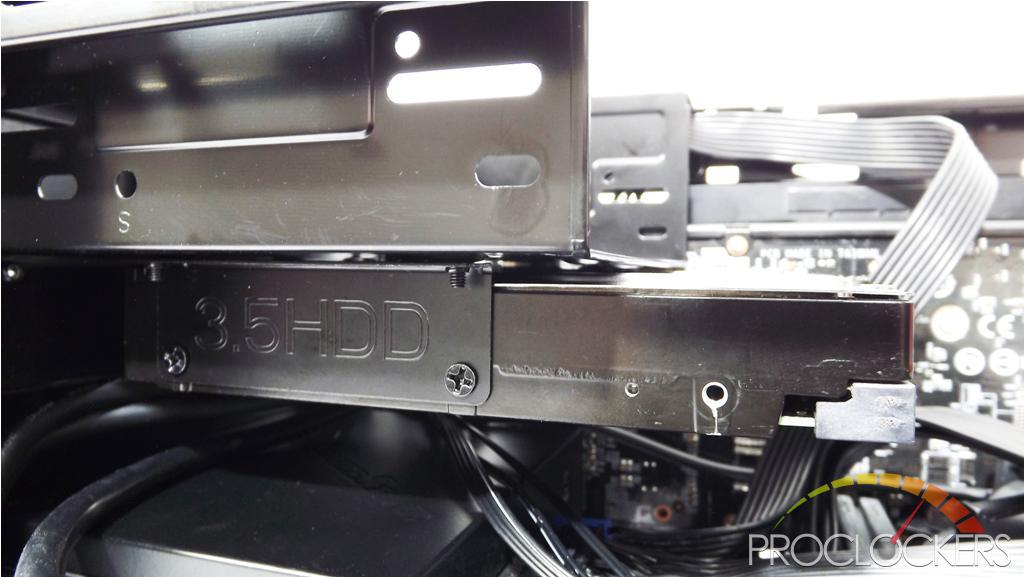 Here's a view of this hard drive mounting option on the side.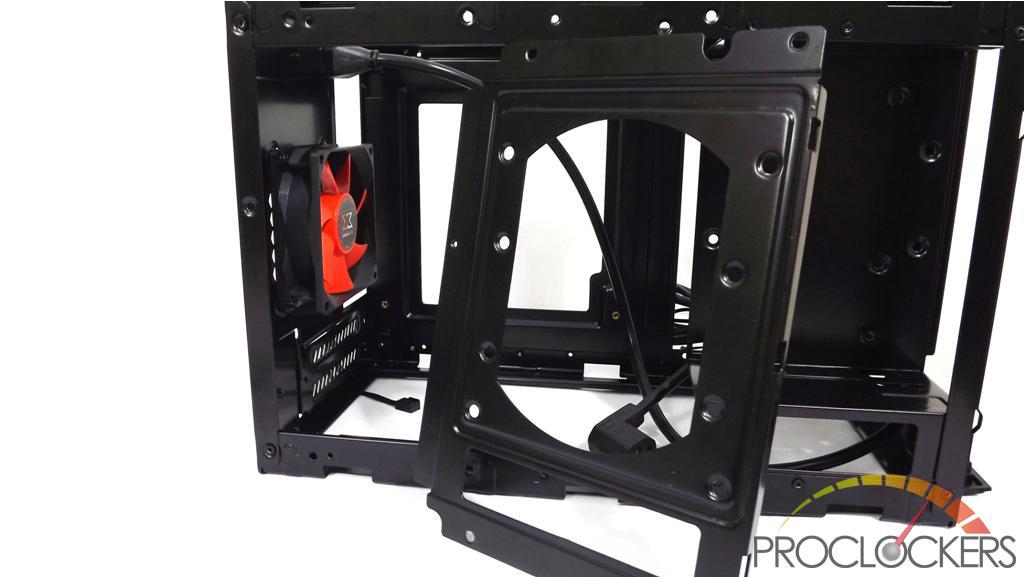 Then there's also the back hard drive/fan mounting panel.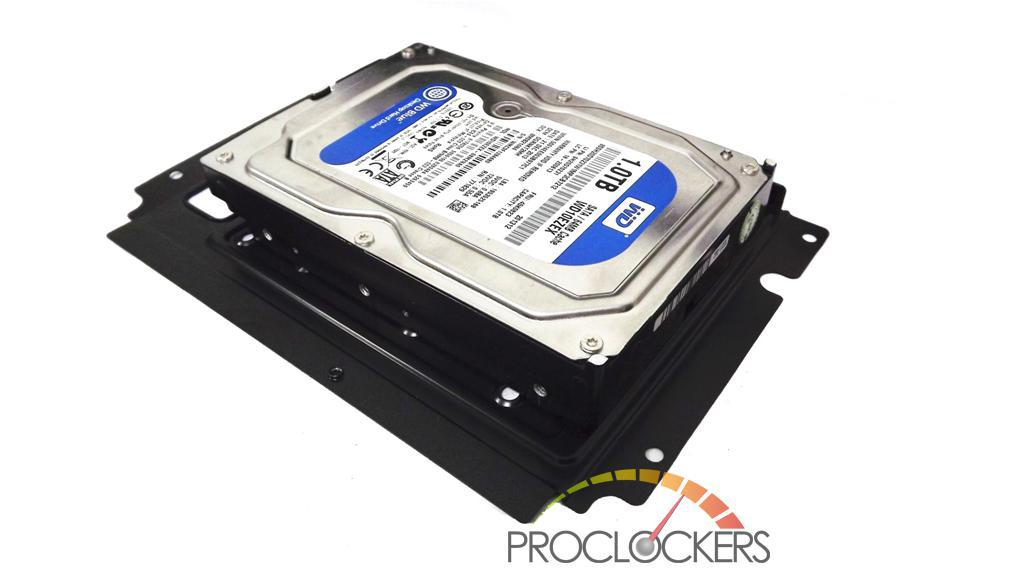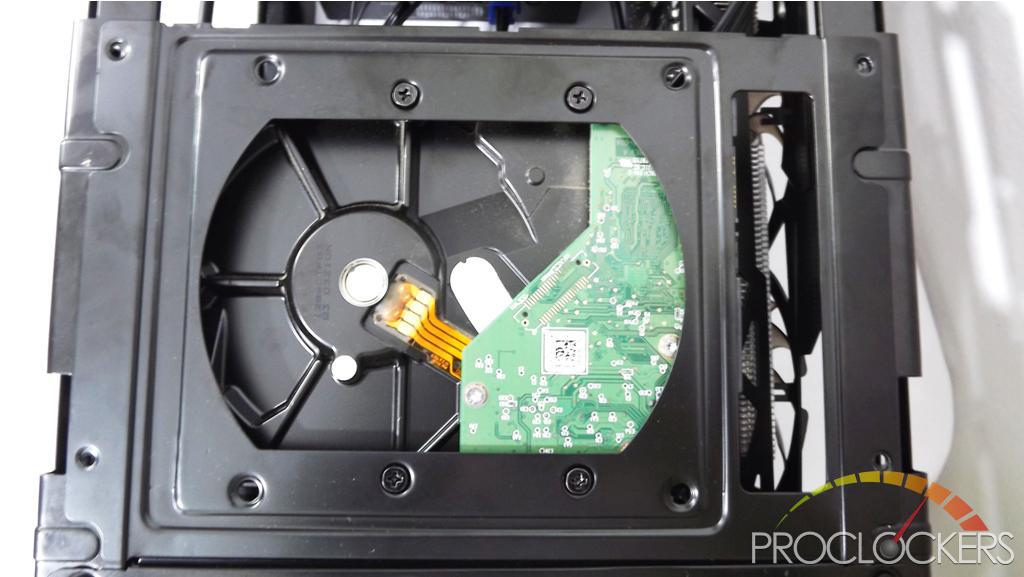 Simply mount the 3.5-inch hard drive on the panel. There's a hole near the right-face side panel for you to access the cables easily.
On to the next page for the other installation guides and final build.