Build and Installation Continued
Chassis Feet Installation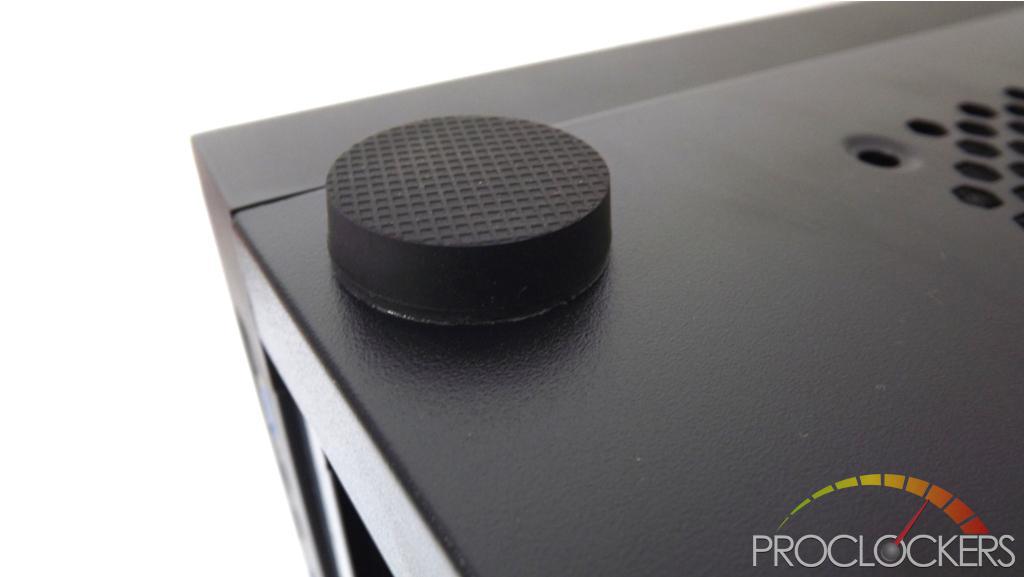 The Xigmatek Eris have rubber case feet you need to stick manually. No need for clue since the feet does come with an adhesive backing.
Chassis Fan Installation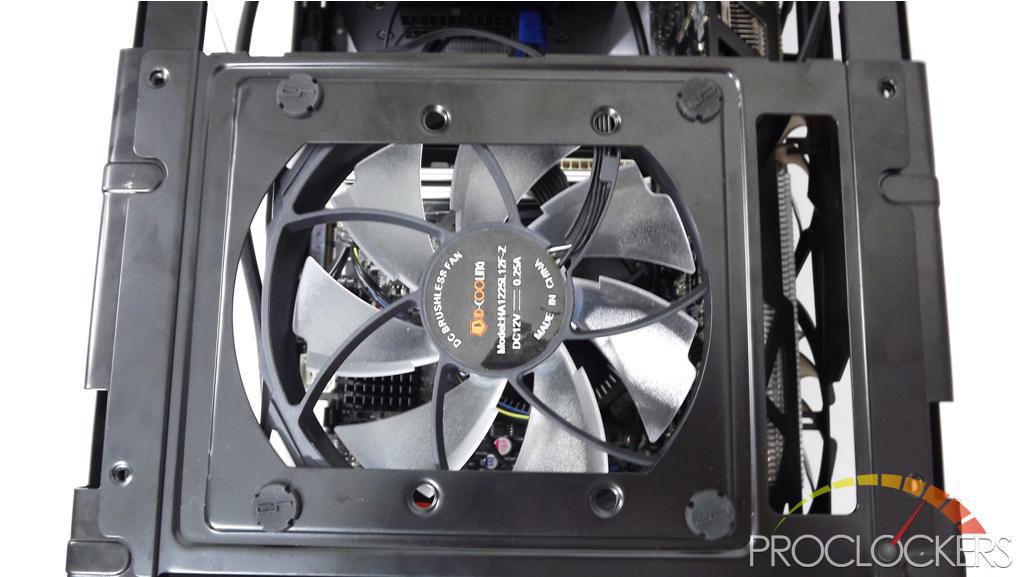 Moving back to the HDD/fan mounting panel on the top of the chassis. Above you can see we installed a single 120mm fan on it.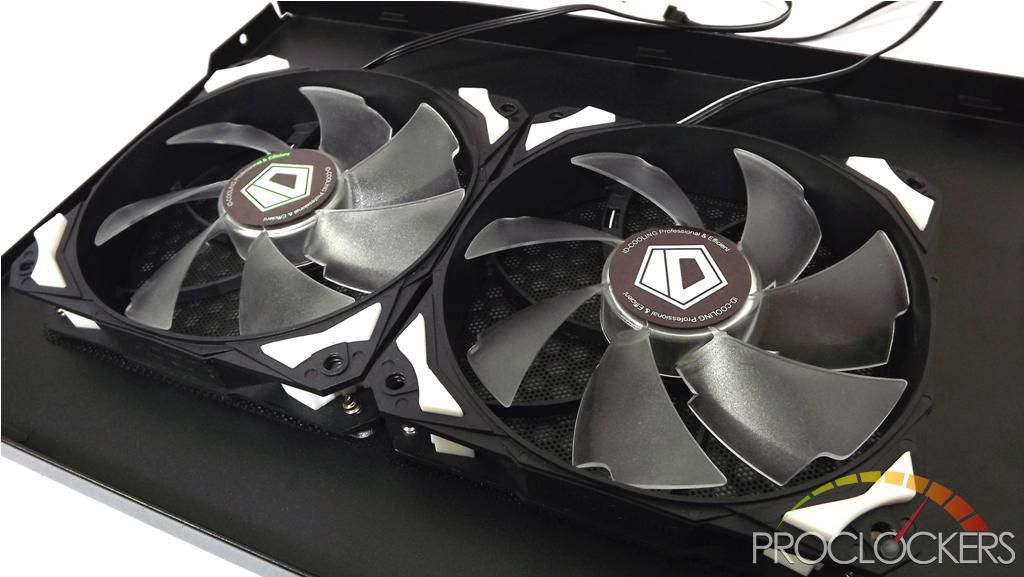 You can also ditch the entire HDD/fan mounting panel and install 2 x 120mm fans to the top panel as shown above. Note that you will not be able to mount the HDD/fan mounting panel with these on.
Final Build Looks
Internal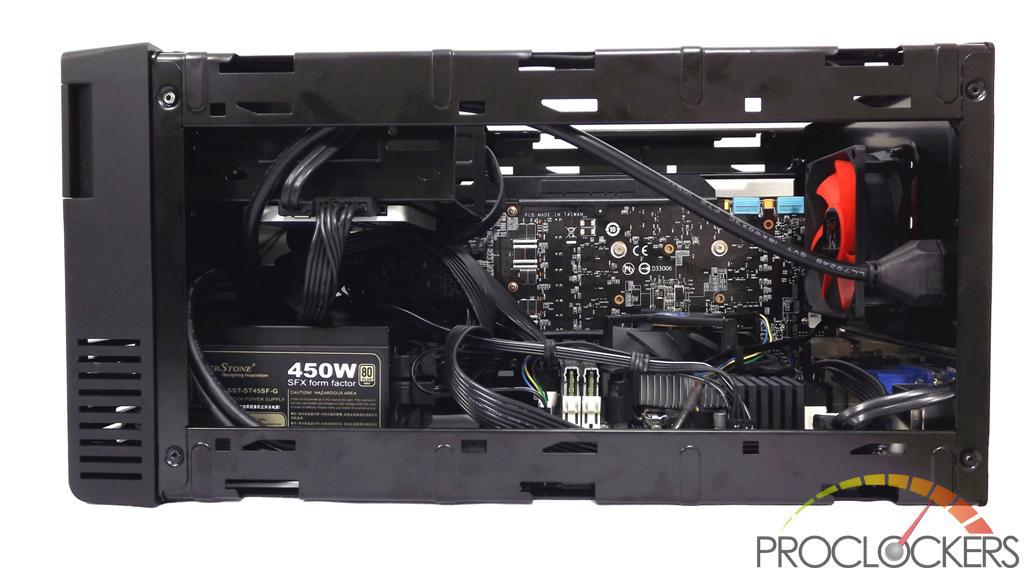 Finally, here's a look at our final build on the Xigmatek Eris chassis.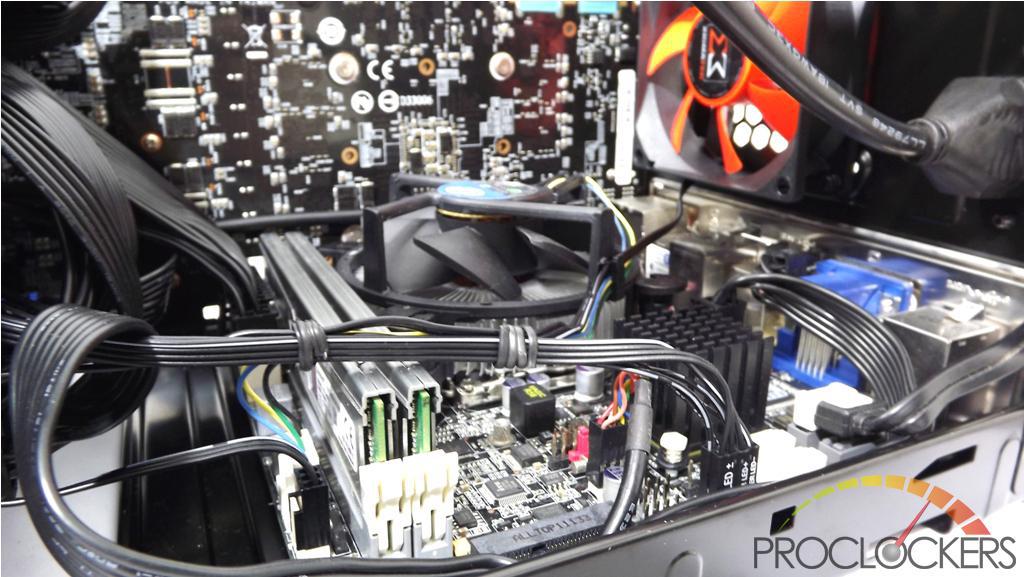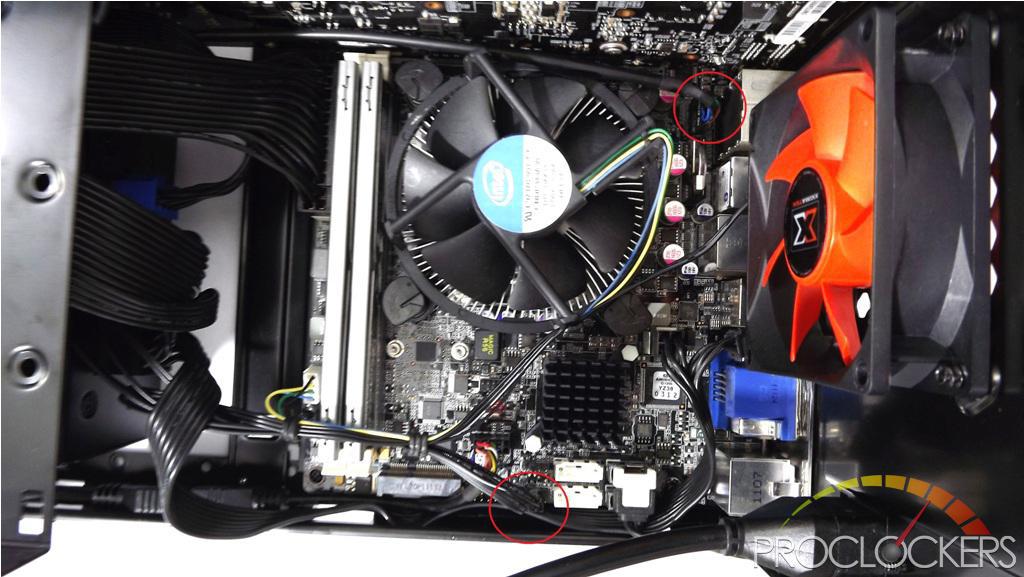 There's a bit of challenge in plugging the front panel I/O cables and audio output cable to the motherboard. They are long enough to have them plugged but with that, there's no cable management option where you can hide them somewhere. I asked Xigmatek about this and fortunately this scenario is only for the first batch of Xigmatek Eris manufactured. Xigmatek have already addressed this concern and made the I/O front panel and front panel audio cables longer for the new batch of Eris cases that will come out of their factories.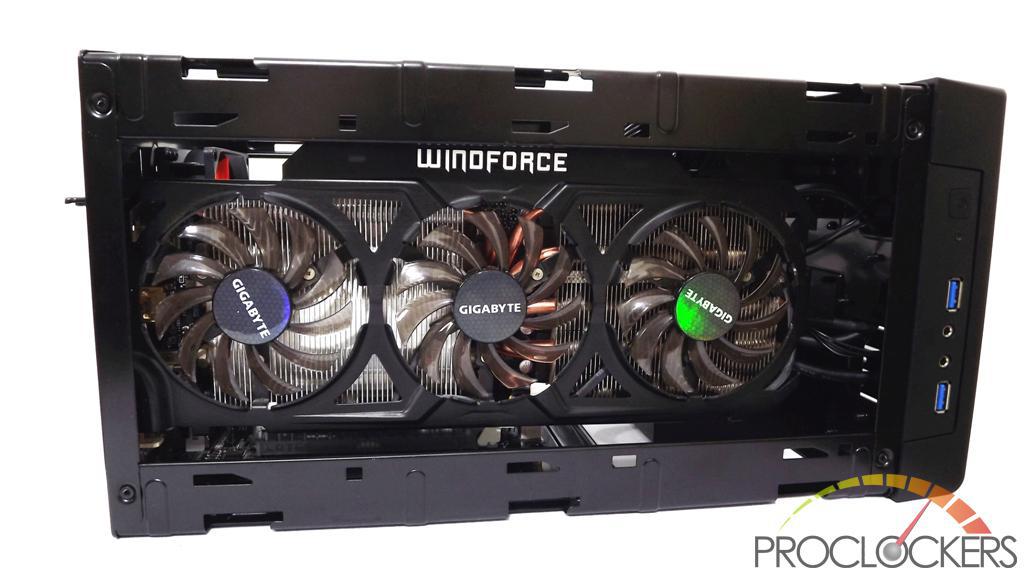 Here's a look at the side where the graphics card is located. The perfect fit is really impressive.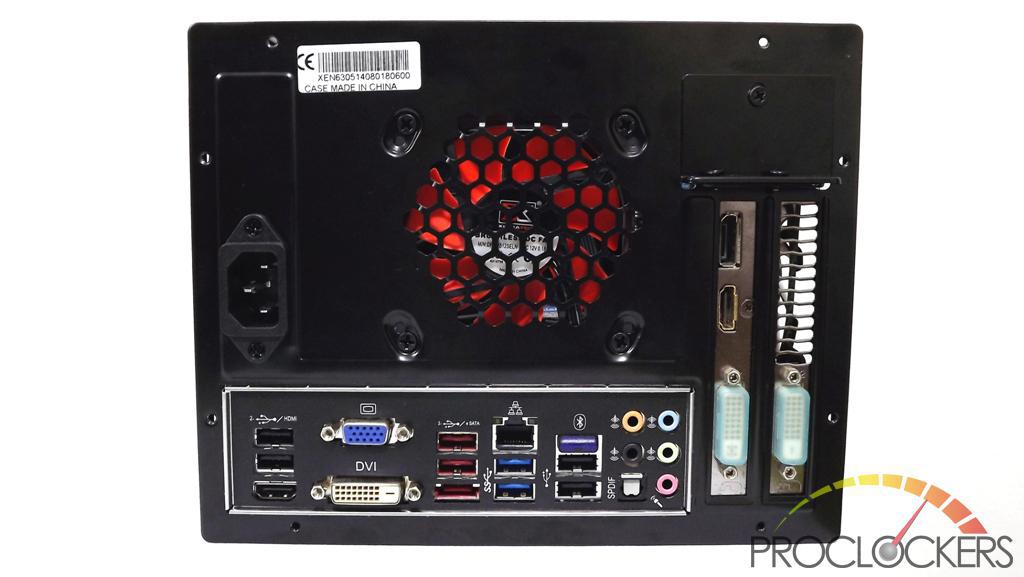 Here's a look at the rear of the Eris chassis.
External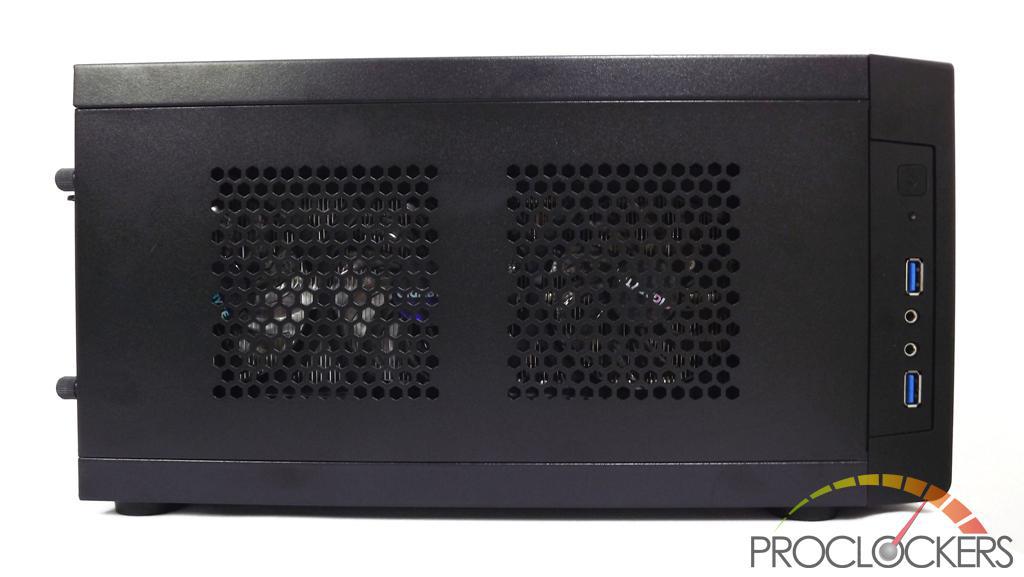 With the side panel on, it clearly shows how the graphics card can easily feed on cool air from the outside of the chassis thanks to the generous addition of ventilation holes on the side panel.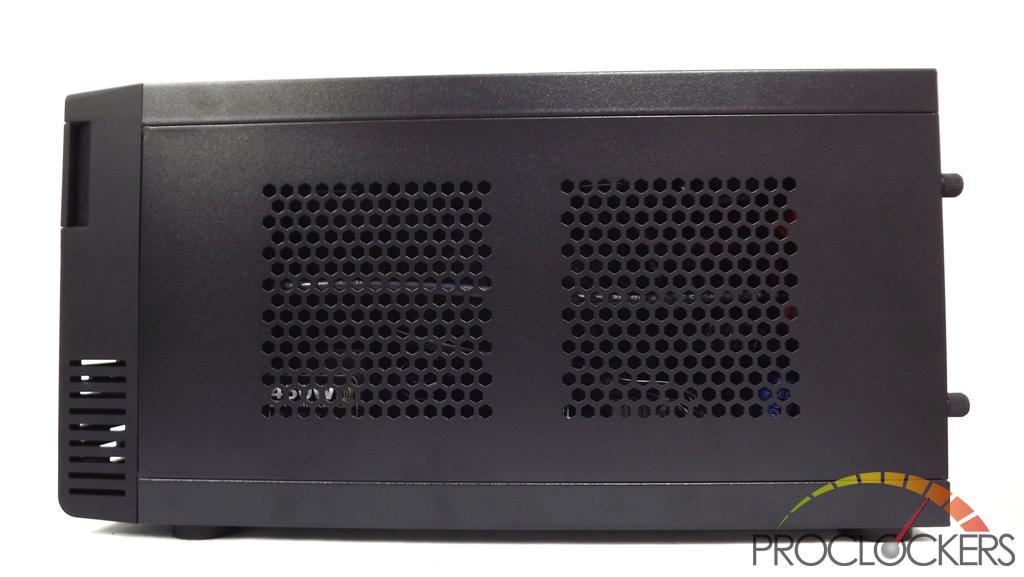 Here's a look on the right-face side panel. Thanks to the Silverstone SST-PP05-E flat black cables, the cables are visually hidden inside the chassis.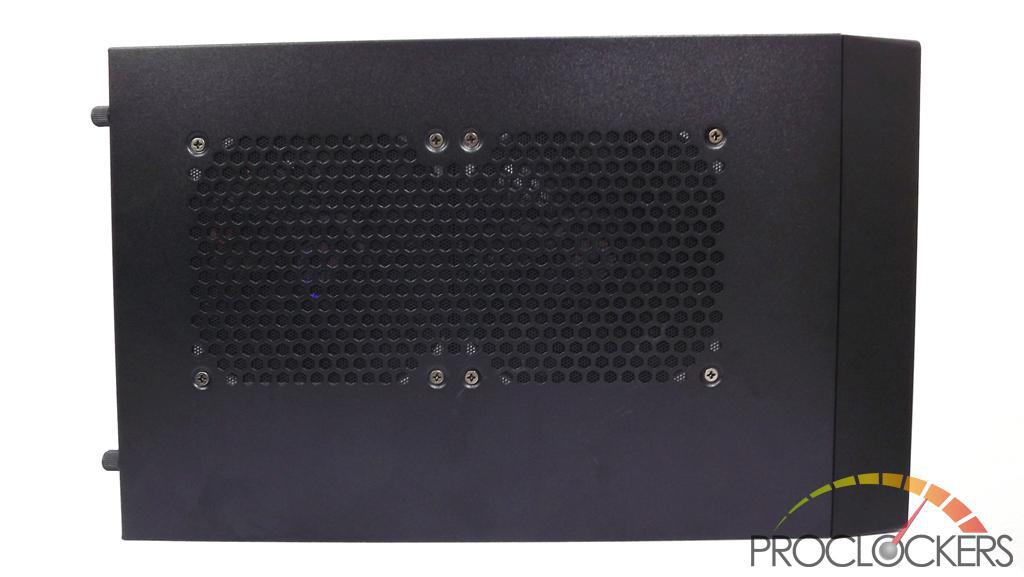 Here's a look at the top of the Xigmatek Eris with the 2 x 120mm ID-Cooling NO-12025 fans installed.
Here's a look at the bottom with the case feet installed manually.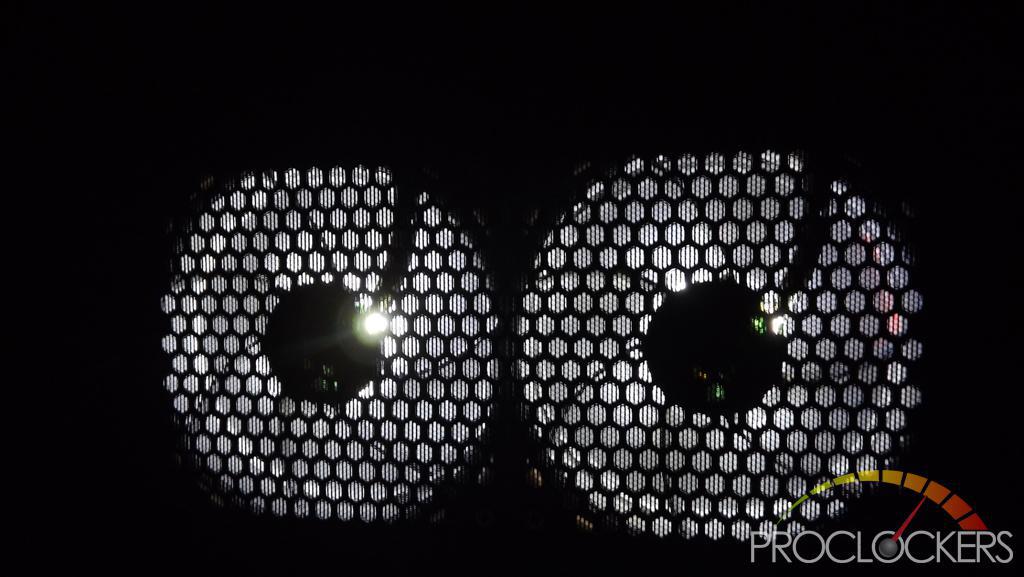 Depending on the type of fans you are using on the top panel, the ID Cooling fans I used on this build looks like this in the dark. If you like LEDs, it surely glows nice through the ventilation holes and mesh filter on the top panel.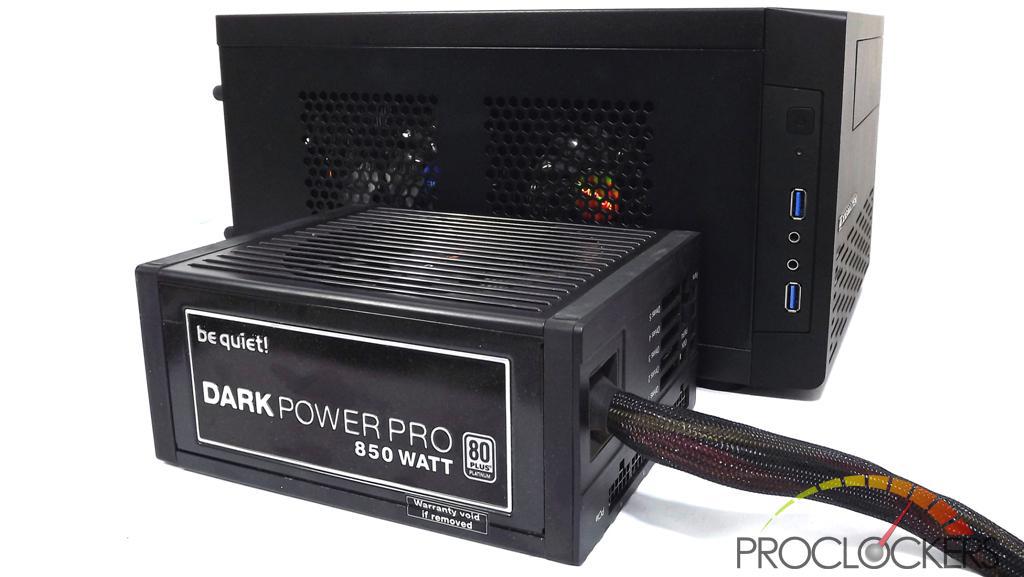 Lastly, here's a size comparison between the Xigmatek Eris mini-ITX chassis and the be quiet! Dark Power Pro 850 watt PSU. The Eris is indeed that small and compact yet the very smart layout allows it to have long graphics cards, up to 2 x 3.5-inch hard drives and a SFX cooler. You can also use watercooling on the Eris of up to 240mm radiator AIOs. Unfortunately the Antec Kuhler 1250 240mm AIO is too thick to clear the ODD bay but other AIOs should be able to clear that but can only use a single fan configuration.
Now let's wrap up this review on the last page.