Final Thoughts and Conclusion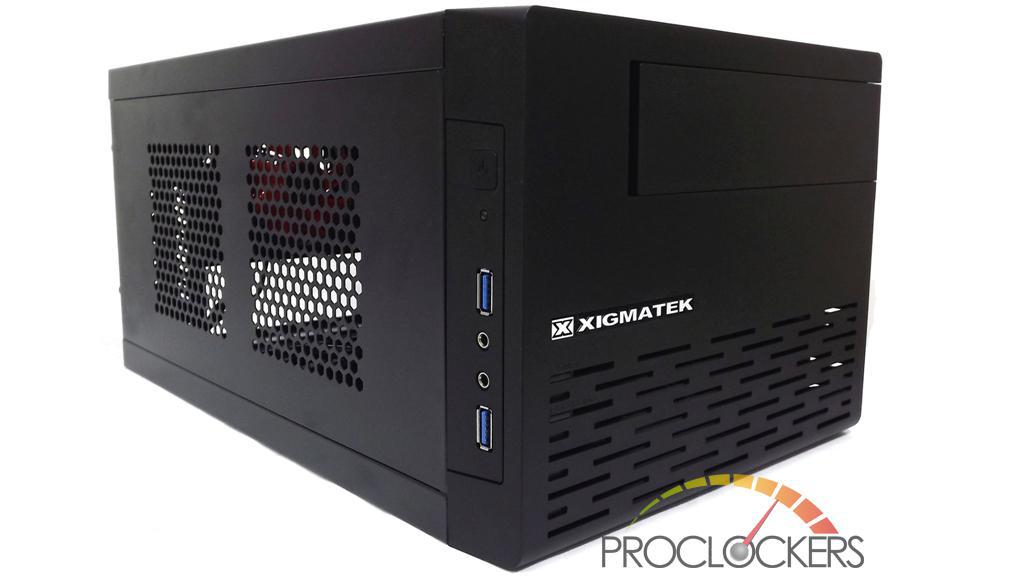 There are a lot of things that I find in the Xigmatek Eris very amusing and impressive. I have to say the layout is near perfect with only some minor issues that can be solved using easy solutions. From a scale of 1 to 10, 10 being the highest, I'd rate the layout of the Eris a 9. The layout was well-thought-of be it the graphics card support and the hard drive mounting options. Even the power supply mounting is perfect.
The Eris is certainly appealing in terms of size. Very compact yet very flexible in terms of length clearances. The limitations is certainly less compared to the T60-SFX I reviewed recently. Although I wasn't able to show the vertical orientation of the chassis, it is also a nice option if desired to minimize the space the chassis will use.
Ventilation of the chassis is superb being that there's literally ventilation holes on every panel of the chassis; top, bottom, sides, front and back. Installation is also very easy with all the panels removable. You can move the chassis around, flip it and so on during installation without much difficulty.
As for the looks of the Xigmatek Eris, well it is certainly not one of the good looking ones out there like the ID Cooling T60-SFX, Xigmatek Nebula or Silverstone's Raven RVZ01 case. But if you're simply looking for a workable mini-ITX chassis with good hardware compatibility, the Eris is a very good candidate. The Xigmatek Eris will be available at a suggested retail price of $34.99. With all these features and a very reasonable price, the Eris gets our highly recommended award and best value award! Would certainly be great if Xigmatek makes a similar chassis with a windowed top panel.
Likes
Small and compact yet flexible in hardware compatibility
Excellent passive cooling ability, good ventilation
Long graphics card support
Hard drive mounting options
Ease of build and installation
Orientation options (horizontal or vertical)
Dislikes
2.5-inch drive L-type SATA cable obstacle