Packaging & Unboxing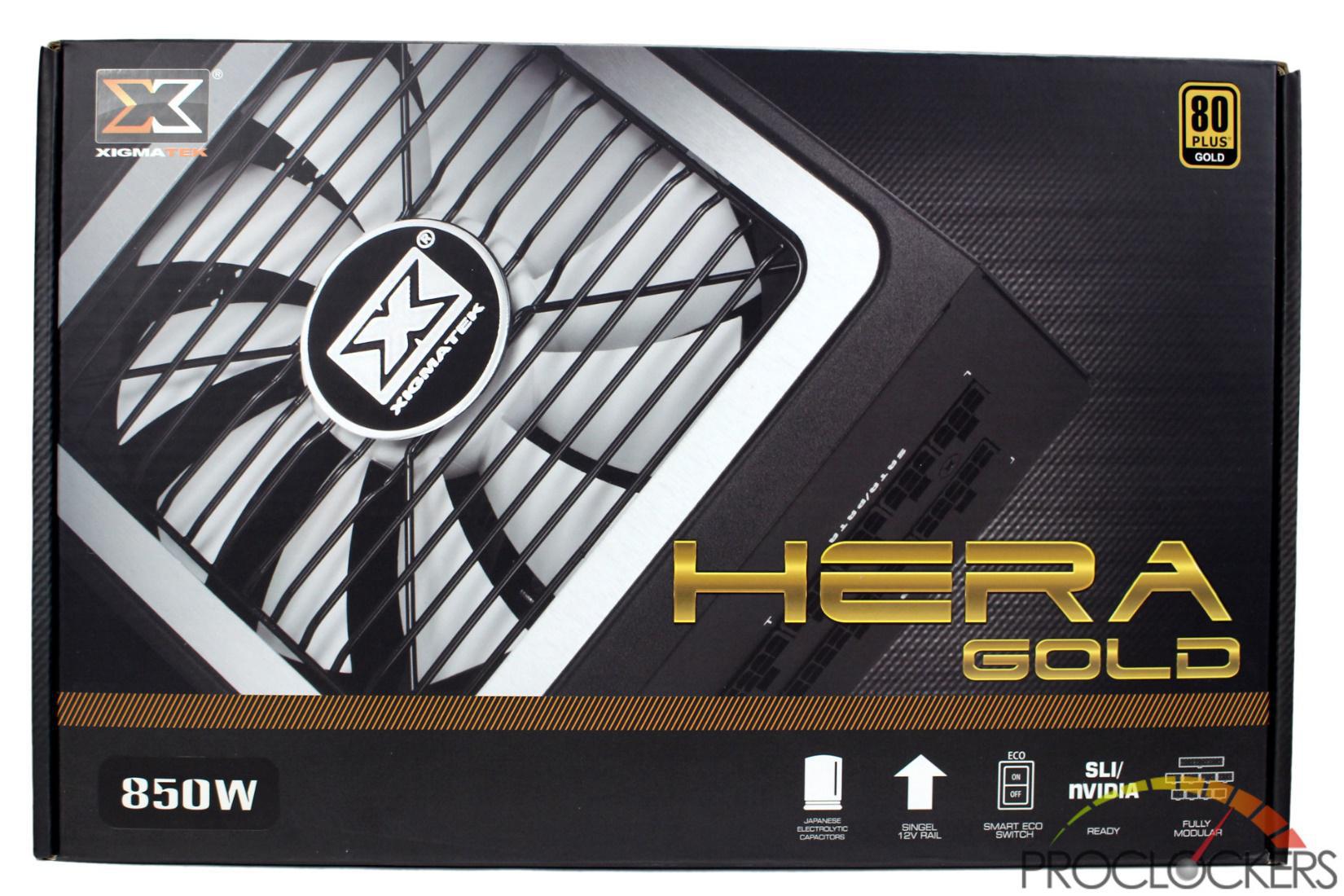 Xigmatek's Hera Gold power supply comes in a black box with a picture of the unit inside taking up most of the front of the box.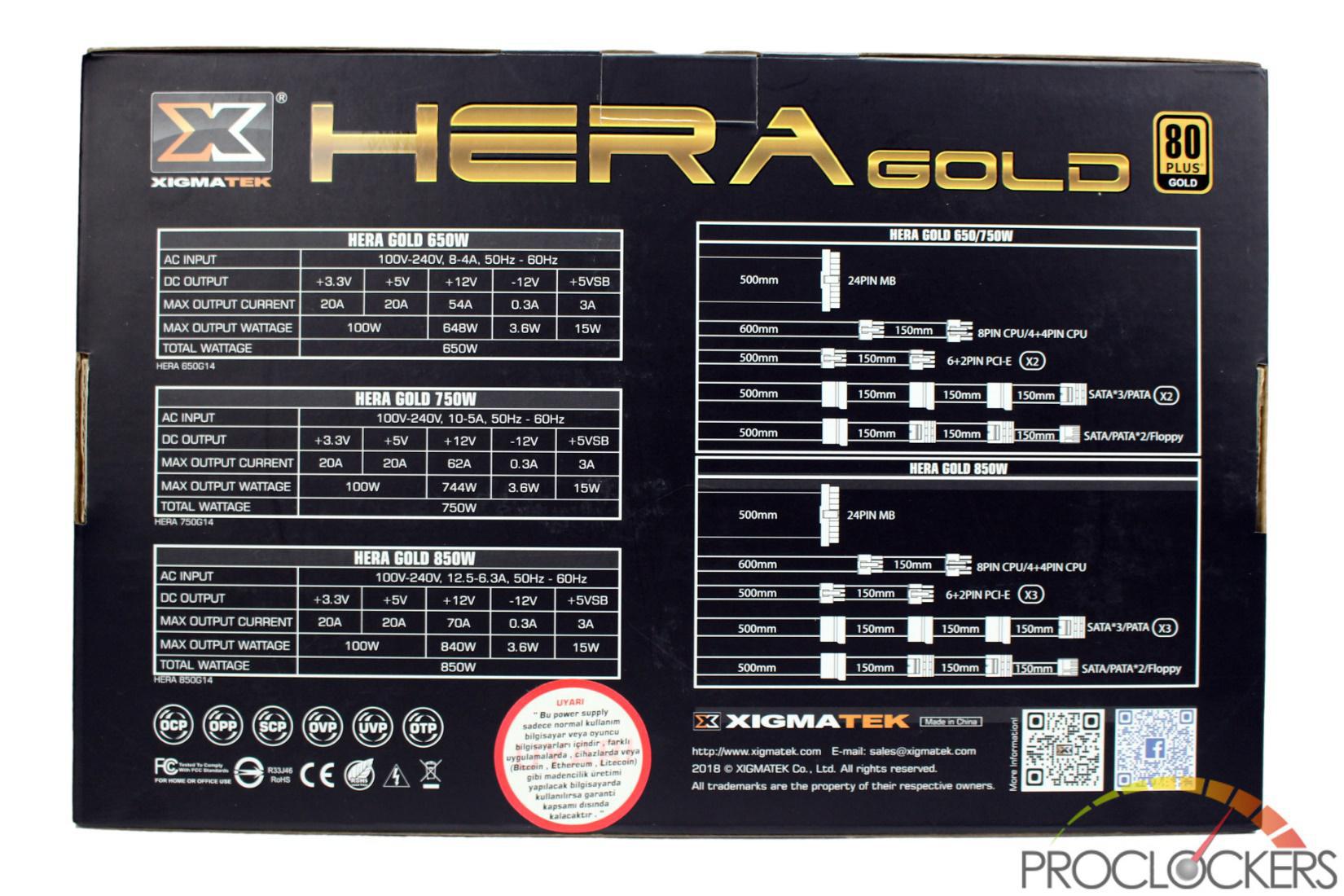 The back of the box has basic specs for all units in the series including the 650W and 750W models.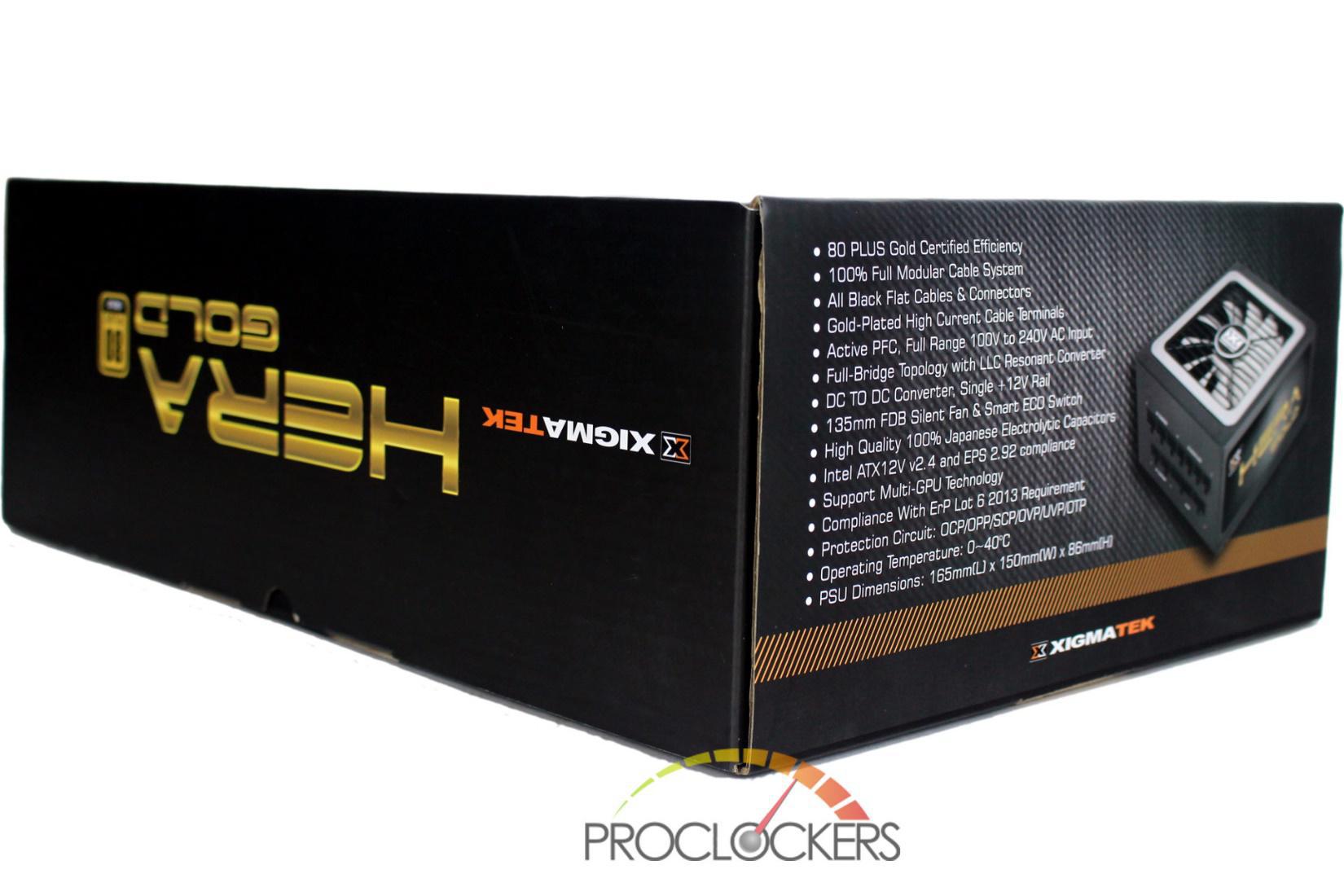 Some features adorn the ends of the box while the model holds the top and bottom edges.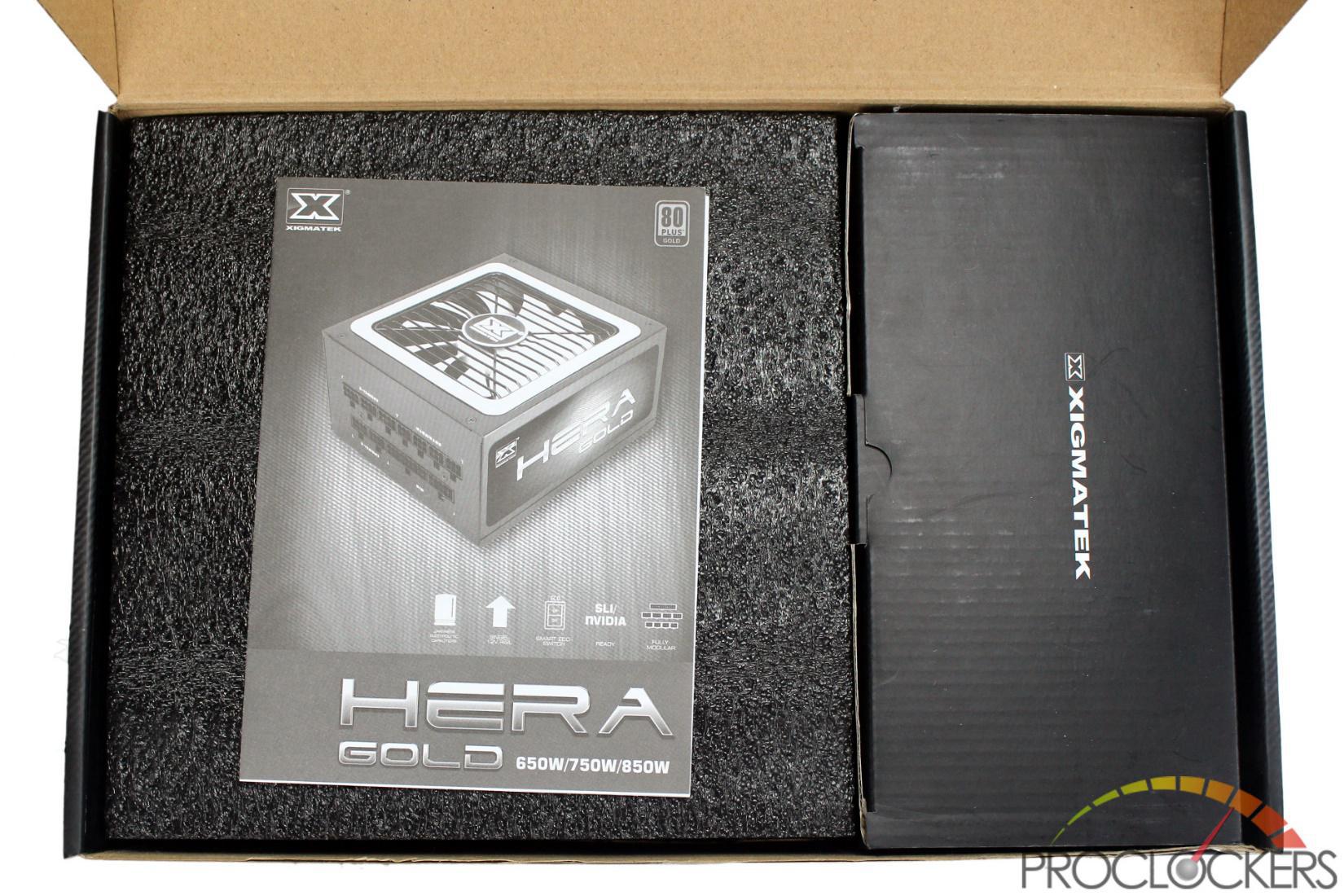 Inside you find a block of foam, a manual and another box that holds the cables.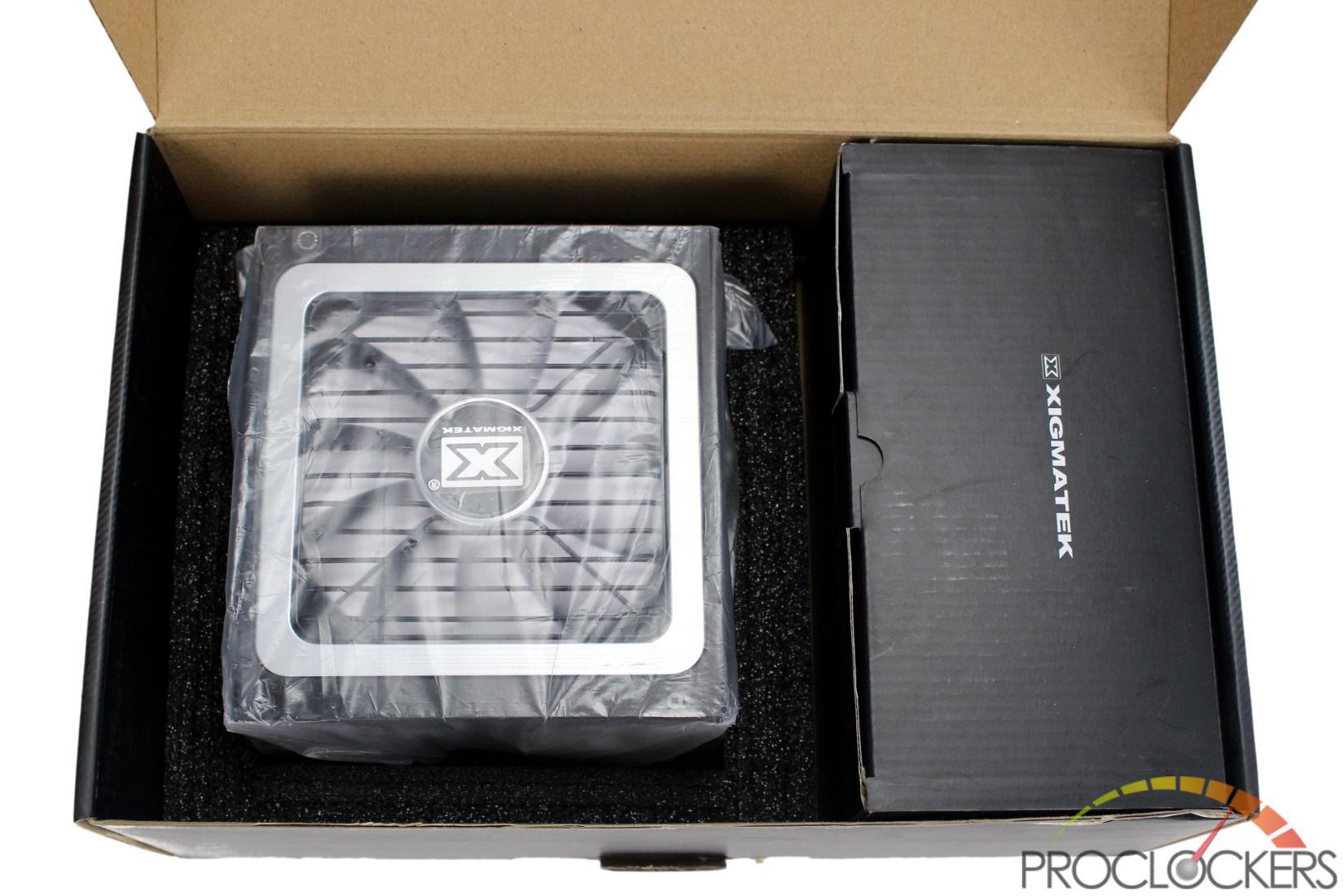 The unit sits safely inside a solid block of foam and wrapped in a plastic bag.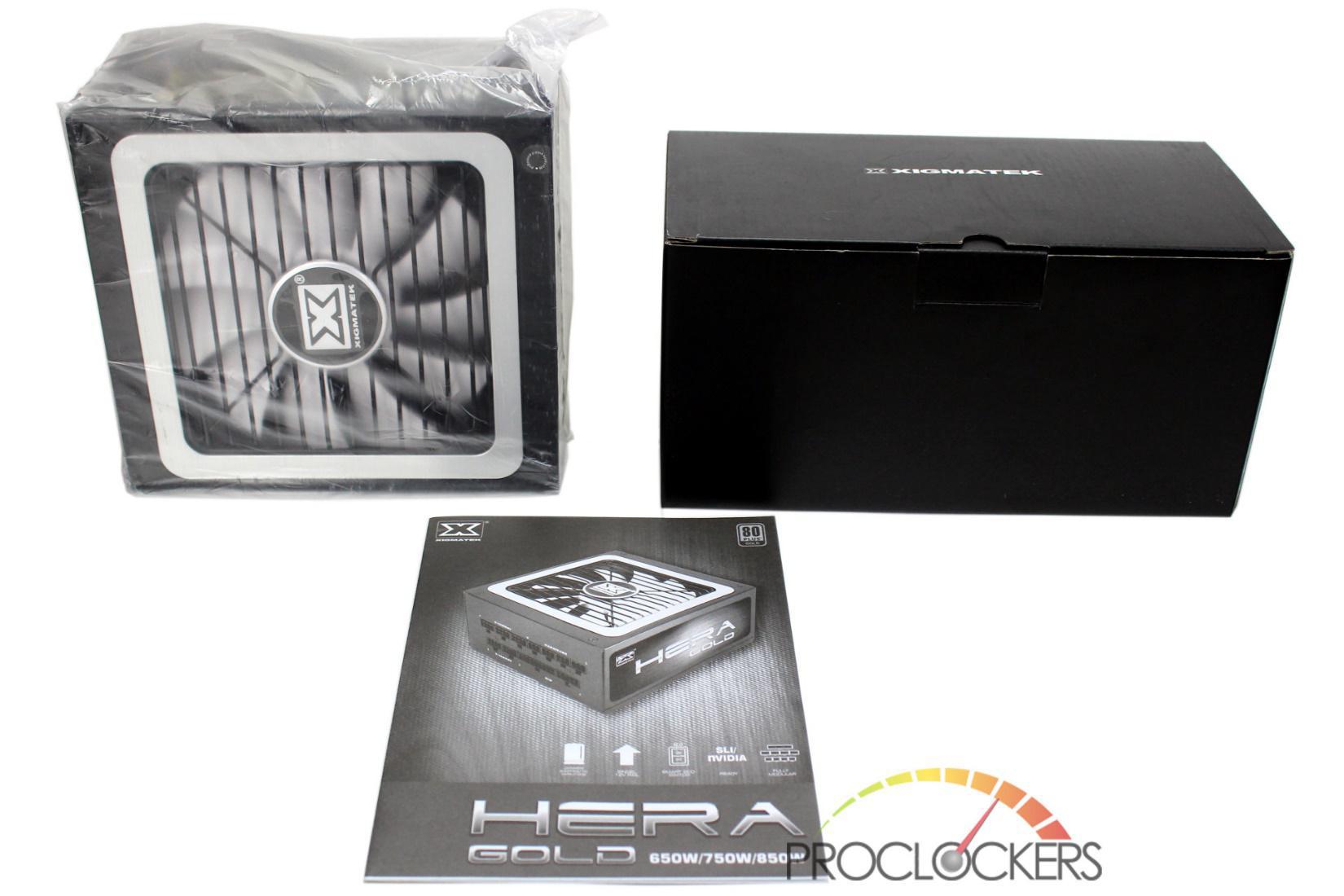 The complete contents of the box are on display here.