Introduction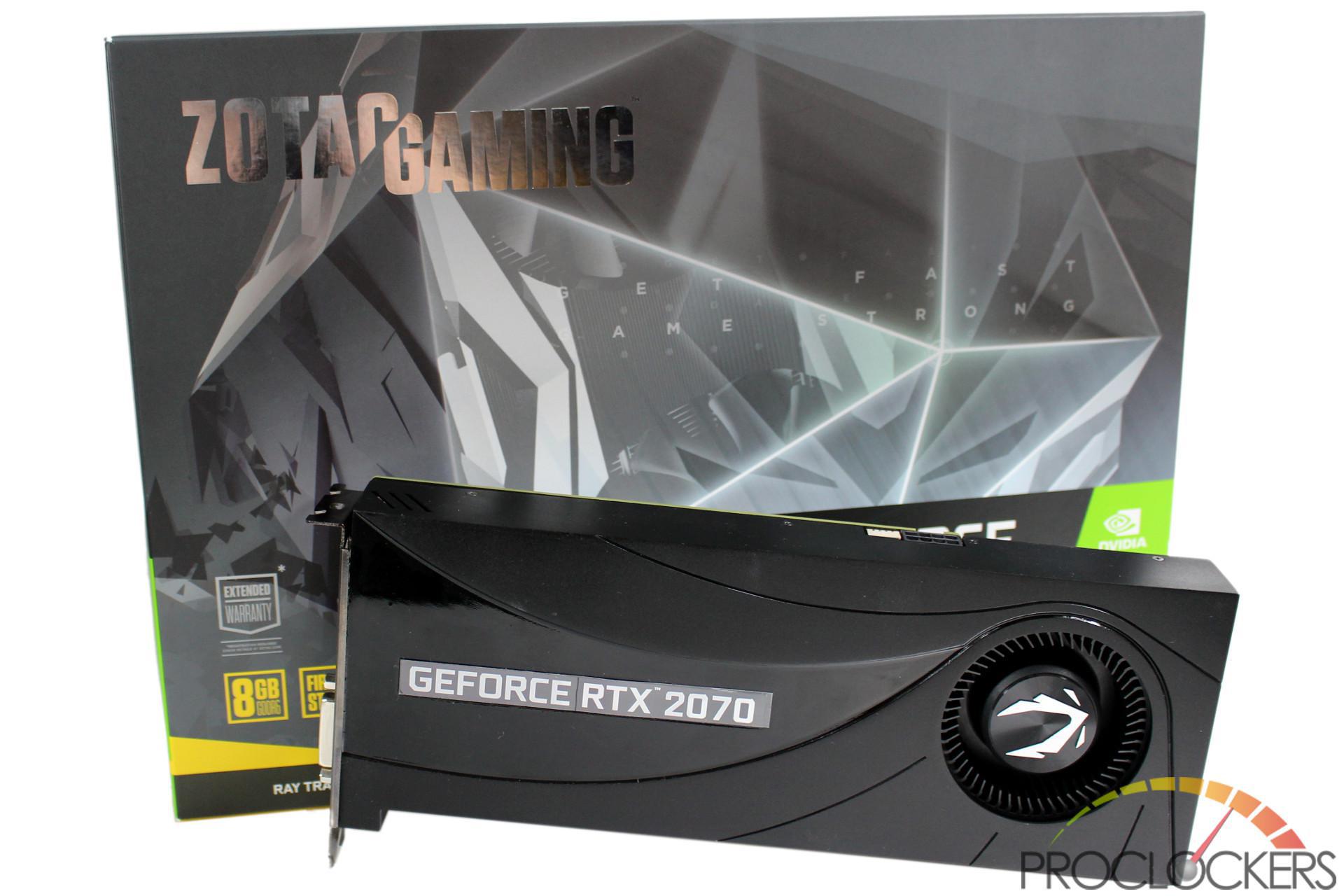 Hot on the heels of the recent RTX 2080 and 2080TI, the most powerful consumer graphics cards to date, comes the RTX 2070. Powered by Nvidia's Turing architecture, the Nvidia RTX platform brings together real-time ray tracing, artificial intelligence, and programmable shading for the best of tomorrow's gaming today. It features 2304 CUDA Cores, 8GB of GDDR6 memory, 36 RT cores for Ray Tracing and 288 tensor cores for Deep Learning. Targeted at the masses around the 1440p gaming market and starting at an MSRP of $499, the RTX 2070 promises to be a gamer's best friend. Zotac takes it a step further by adding their Firestorm tuning software to get the best performance and a blower style cooler that will immediately exhaust warm air from your case instead of dumping it inside to heat up the rest of your system.
ProClockers would like to thank Zotac for sending over the GeForce RTX 2070 to check out!
ZOTAC take on the GAMING GeForce RTX 2070 Blower:
The all-new generation of ZOTAC GAMING GeForce graphics cards is here. The powerful new GeForce RTX™ 2070 takes advantage of the cutting-edge NVIDIA Turing™ architecture to immerse you in incredible realism and performance in the latest games. The future of gaming starts here.
Features:
GDDR6 memory
FireStorm
OC Scanner
.https://www.youtube.com/watch?v=ekR_N-GbHJk.